Brain Balance Has a Non-Medical Approach to Help Your Child
Brain Balance is the leading drug-free program designed to help kids improve focus, behavior, social skills, anxiety, and academic performance. Our comprehensive programming incorporates learnings from cognitive, behavioral and nutrition fields—an integrated approach that is literally redefining what's possible.
Is something blocking your child's social, behavioral or academic progress? Brain Balance picks up where conventional approaches leave off, going beyond the treatment of symptoms to address root causes. At Brain Balance, we're not about coping with barriers. We're about knocking them down, one small breakthrough at a time.
Research Shows Brain Balance is Effective
A Harvard study found that kids who participated in the Brain Balance Program saw a significant reduction in ADHD index scores, discernible changes in hyperactivity, enhanced cognitive attention, and reductions in oppositional behavior.
We are continually collaborating with world class researchers to show the efficacy of the program and reveal through data how the Brain Balance Program can help children, teens and adults improve.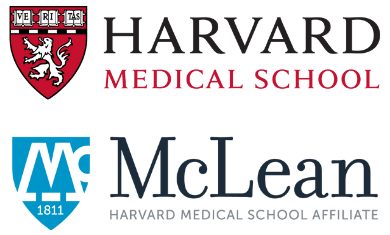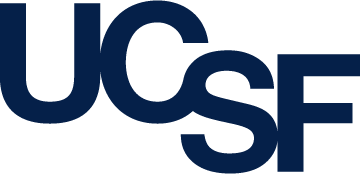 Find a better way forward. Complete the form to learn more.
About the Brain Balance Program®
The Brain Balance Program is made up of physical and sensorimotor exercises, academic skills training and healthy nutrition. It is tailored to the needs of your child, and delivered in a uniquely systematic approach that you'll be hard pressed to find anywhere else.
A Whole-Brain Approach
The program engages the brain and body together, through sensory engagement, physical development and academic learning activities.
Personalized to Your Child's Challenges
The program is tailored to your child's needs and development level, delivered with the frequency and duration needed to drive meaningful change.
1:1 Coaching & Support
Our coaches will personally guide you through the program, including evaluating progress and leveling up as your child advances.
1:1 Nutrition Sessions
A Nutrition Coach will help customize a healthy nutrition plan fit for your child's lifestyle and needs.
On-Demand Resources
You'll have access to a Program Portal where you can view on demand helper videos, nutrition content, and program resources.
Program Format
Your child can work onsite at your local Brain Balance Center with our coaches three times per week.
We also offer an at-home virtual option that is parent-led. You'll have weekly video check-ins from your program coach.
NEW: Adult Program
Now more than ever we are called to be on the top of our game and function at higher levels. Whether you need a competitive edge at work, want to improve your quality of life, or long for improved or deeper connections with family and friends, the Brain Balance Program can help you get ahead.
Stories from Brain Balance Center of Norwalk
"We will be forever grateful to Dr. Goldenberg, a kind and gentle person who is extremely knowledgeable in the function of the brain for giving our son the drug-free therapy needed for Samuel's brain to work with him instead of against him. There are many children who are misdiagnosed and live in isolation because their brains are not functioning correctly. In order for children to succeed, they must rely on us for help."
Samuel
"Thank you once again to Brain Balance of Norwalk. Today, our son Andrew was fully mainstreamed from a self-contained classroom for attentional, social, and emotional support to an inclusion class. He has made unbelievable progress after going through your program. His teachers and support staff were on board with us and all of you."
Andrew
"The challenges Ryan faced were unique in the sense that he didn't "fit" any one typical diagnosis. He had some sensory integration symptoms, some ADHD tendencies, low self-esteem, and socializing problems among other things. We truly felt he had an overall disconnect going on and we were at a loss as to how to help him. We felt our best and the only option was to identify the source of Ryan's challenges and not just to treat the symptoms."
Ryan, Age 7
Frequently Asked Questions
Is there any research behind the program?
Our Brain Balance Norwalk Team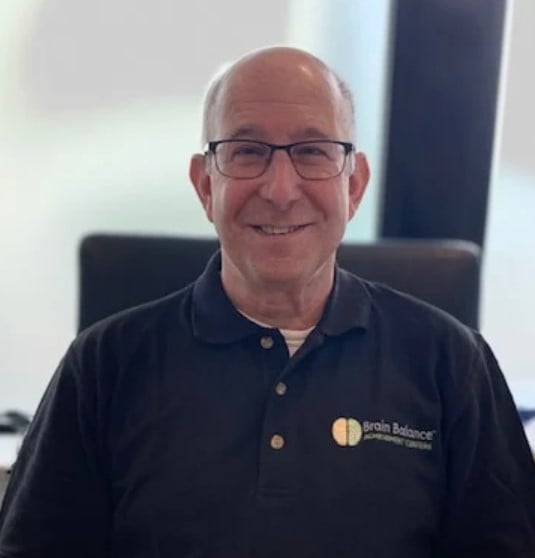 Dr. Mark Goldenberg
Executive Director
Dr. Mark Goldenberg is a Board Certified Chiropractic Neurologist who specializes in the treatment of Learning Disabilities, Dyslexia, Attention Deficit Disorders, and Spectrum Disorders. Dr. Goldenberg has been practicing in his field since 1985 after graduating from New York Chiropractic College.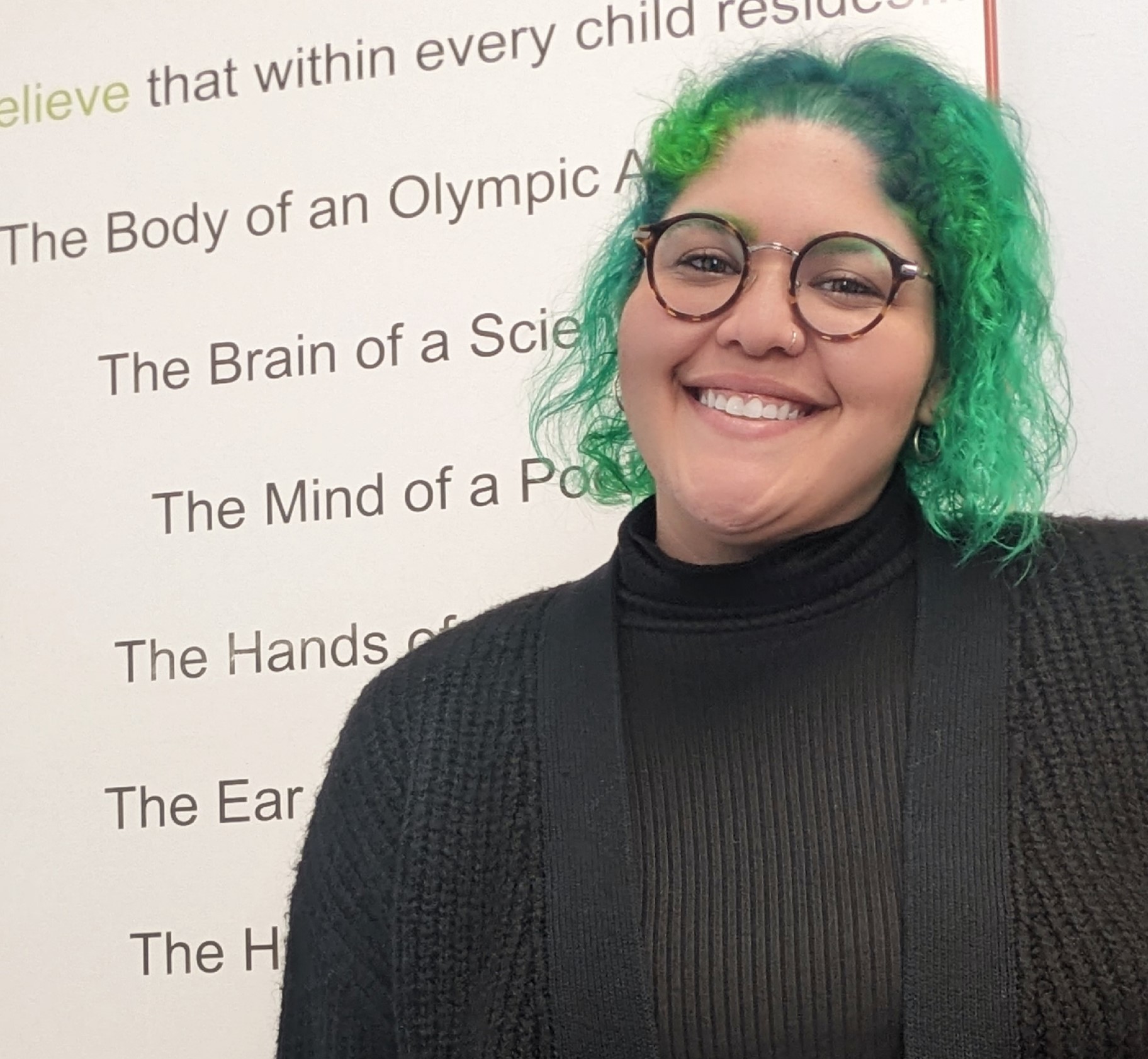 Sam Solomon
Program Director/Virtual Program Coach
Sam graduated in 2011 from Palm Beach Gardens Magnets Program with her CNA certification. She worked in Nursing while continuing her education at Palm Beach State College where she graduated in 2015 with a degree in Art. Sam has a diverse background with success in many fields such as Nursing, Retail Management, Children's Art Instruction, Digital Media Design, Owning and operating her own Cake Baking Business, and being a Full Time Nanny, giving her over 8 years experience working directly with children. As a Nanny, Sam discovered a deep passion for helping children learn, grow, and to reach their full potential. She worked with multiple families long term, and specialized in development with children and toddlers with neurodevelopmental disorders, including those with nonverbal autism. Since starting work with Brain Balance over a year ago, she has trained and worked in-center as both a Sensory and Motor Skills Development Coach, as well as a Cognitive Development Coach, and is now our Program Director, and the head of our Virtual Program. She has a passion for helping others and it is seen every day when working with our students. During her free time Sam enjoys creating art, playing with her dog, cooking and baking, practicing yoga, gardening, and binging a good Netflix series.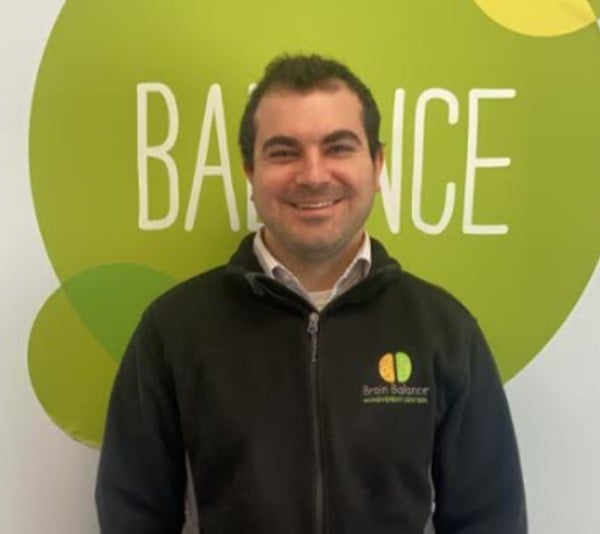 Zack Speranza
Administrative Director
Zack graduated from The University of Connecticut in 2018 with a degree in Sport Operations. He has worked with children in a variety of ways including coaching football for several teams at the middle school and high school level since 2013, most recently at local Brien McMahon High School. Zack also spent time as a camp counselor with children of all ages for many summers in the past. Zack recently received his NFHS certification in Football Officiating and serves as a referee on the weekends for Pop Warner through High School. In his free time, Zack plays rugby for the local men's team, plays basketball recreationally, has a passion for baseball and loves to watch the New York Mets.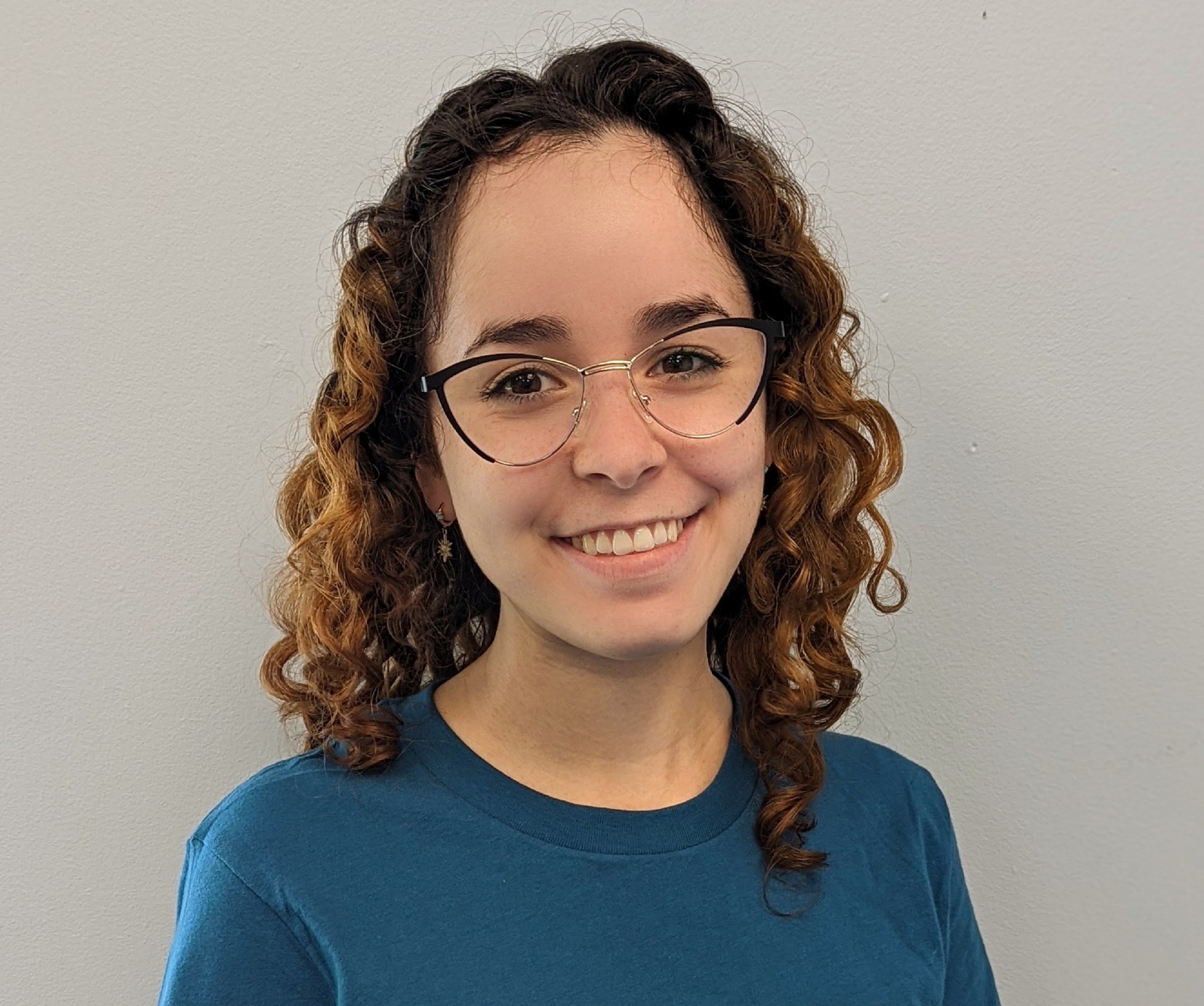 Taina Pagan
Virtual Program Coach/Cognitive Coach
Taina graduated from the University of Connecticut with a Bachelor's Degree in Psycholinguistics. During her schooling she has learned, and is now fluent in four other languages: Spanish, Japanese, French, and American sign language. As a foodie and someone who appreciates different cultures Taina can often be found cooking interesting dishes or trying new restaurants. In the rest of her free time, when not at work or brushing up on her language skills, Taina enjoys spending time with family, watching films, spending time with her cat, and traveling whenever she can. She is the eldest of 5 children, and is considered an additional parent to all 4 of her siblings. She loves children and is an incredibly patient, kind, and hard working person who is dedicated to helping her students here at Brain Balance succeed.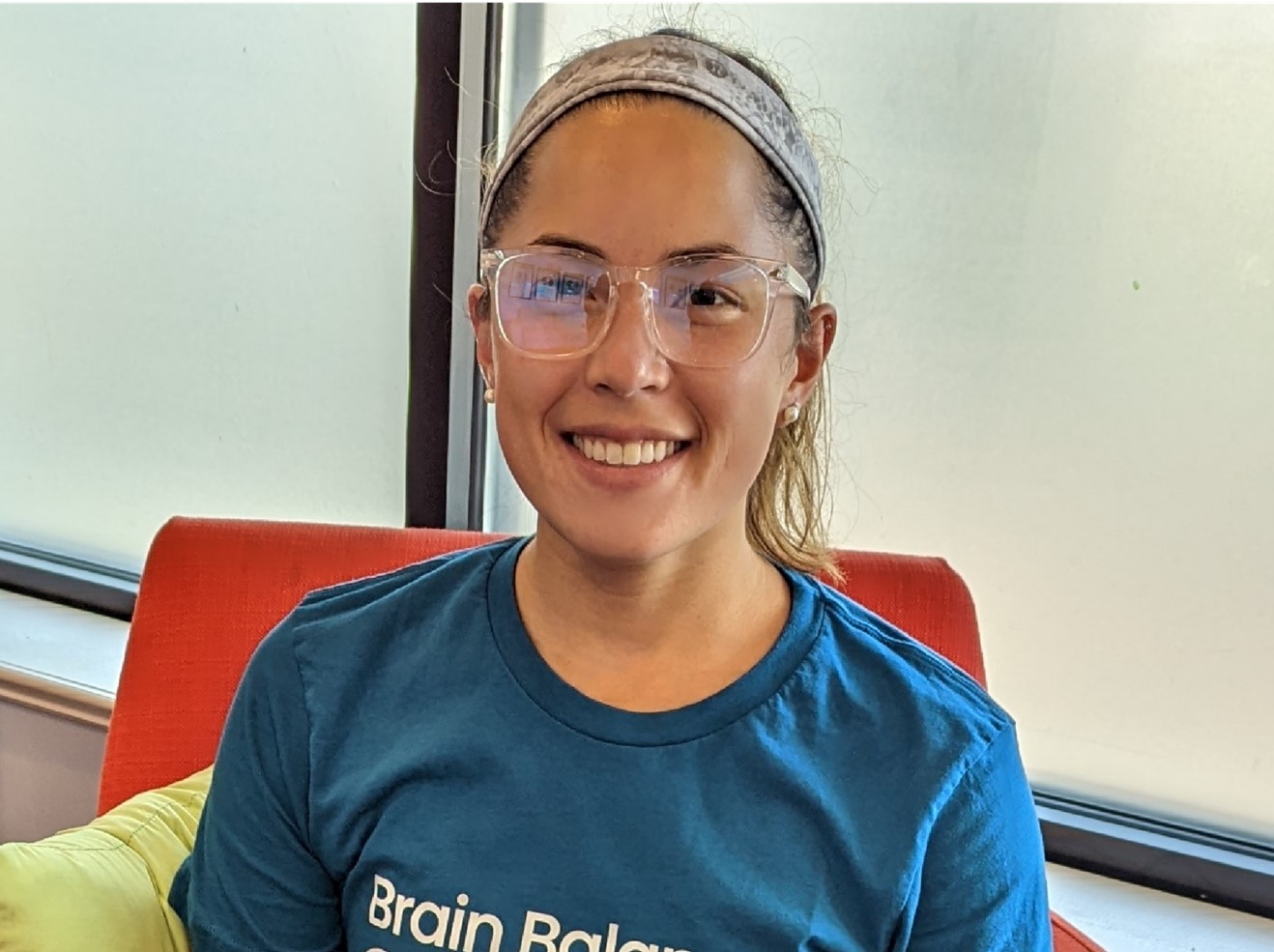 Danielle Johnston
Sensory Motor/Cognitive Coach
Danielle graduated from The University of North Carolina at Greensboro in 2020 with a BS in Kinesiology and a minor in Sport Coaching. She is a NASM certified personal trainer and looking to add on further nutrition and fitness certifications to improve her capacity to help students grow. Danielle found her passion for coaching through soccer but also enjoys fitness coaching and finding new ways to relate exercise to students. In her free time, she enjoys traveling, trying new restaurants, spending time outside with friends and family, and participating in Pure Barre where she also instructs classes.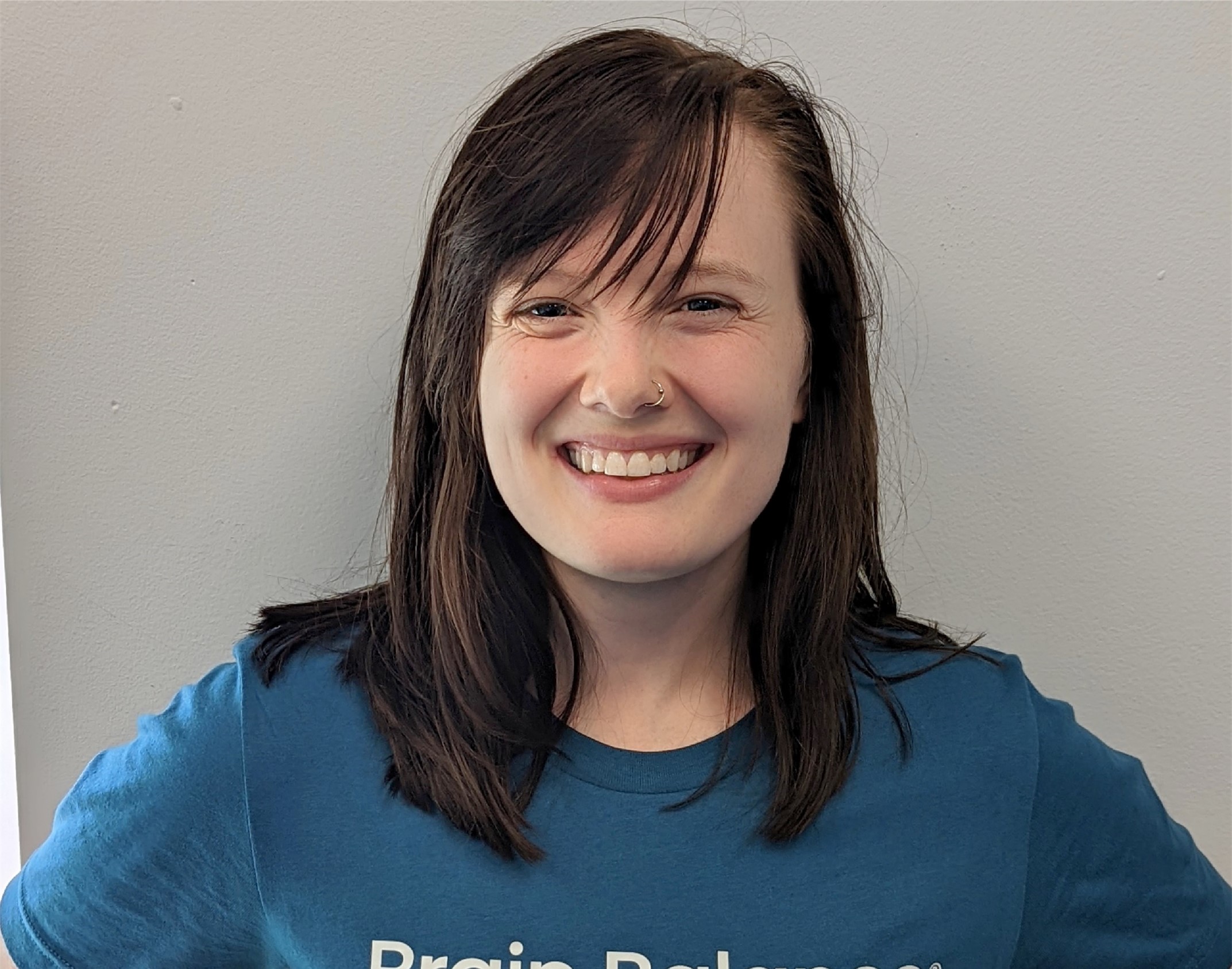 Sara Wyatt
Sensory Motor/Cognitive Coach
Sara graduated from Western Carolina University in 2014 with a degree in Psychology and is currently continuing her education to receive her master's in childhood and adolescent developmental psychology. She is going to get her certification in play therapy and hopes to work in a children's hospital after she has completed her schooling. In the small amount of free time she has she loves reading and watching Disney Movies with her cat. Her favorite form of stress relief is working out and she can often be found at the gym.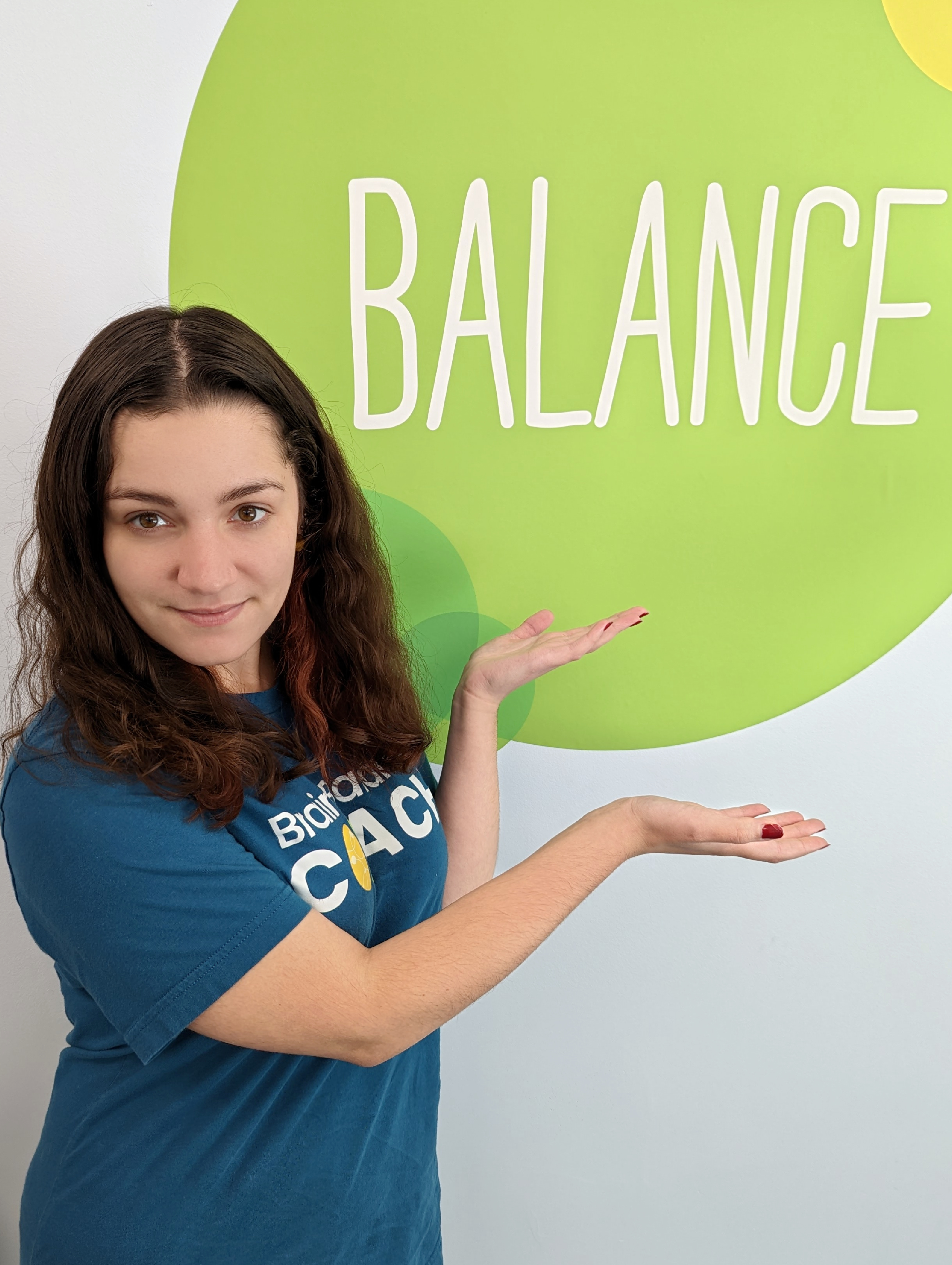 Shannon Sadler
Sensory Motor/Cognitive Coach
Shannon graduated from the University of New Haven's 2021 class with a bachelor's degree in Psychology and a minor in Biology. Her favorite courses were microbiology, cognitive psychology, and art history. She has interest in art therapy, school psychology and holistic wellness services, and is considering these for her masters degree and further career path. She has worked with children of all ages while working at a pottery studio, running art summer camps, and working kids activities centers at music festivals. She has trained in-center as a Sensory and Motor Skills Development Coach, and as a Cognitive Development Coach. In her free time, Shannon loves to read, write poetry, paint, hike, crochet, and improve her skills in photography.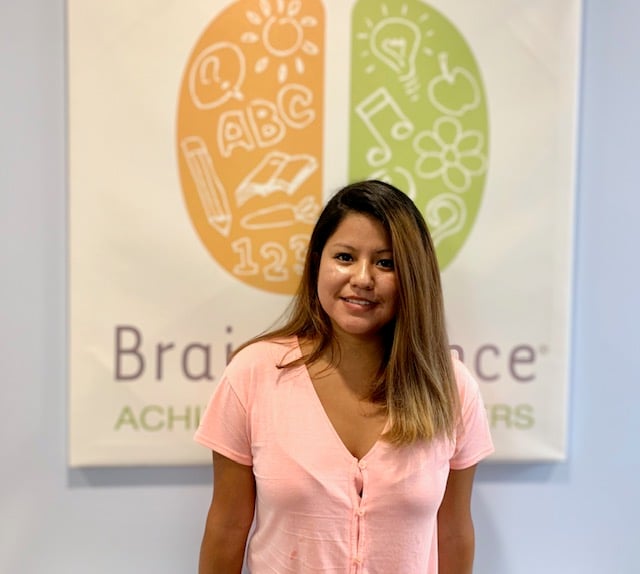 Brenda Victorino
Office Assistant/ Sensory Motor Coach
Brenda graduated from Sacred Heart University in 2016 with a BA in psychology. She has extensive experience working with children as a babysitter, a party host, instructional aide at Cooperative Educational Services, and in ABA. Brenda has been working with our students as a sensory-motor coach for the past 2 years. She is currently pursuing her master's degree in Speech and Language Pathology and hopes to work in a hospital setting. When she's not working or in school, she likes to travel and experience other cultures. She has also found a new passion for paddle boarding. In her downtime, she likes to curl up with a good book or watch Netflix. She is also bilingual and fluent in Spanish and English.
Brain Balance Center of Norwalk Events
Webinar: ADHD, Learning and Behavior
Watch Recording
See Dr. Mark Goldenberg as he discusses current concepts and ways to help children with childhood developmental disorders. Dr. Goldenberg will be discussing:
ADHD, Learning and Behavior problems in childhood
What is happening in the brain
Methods to improve brain connectivity without medication
BRAIN BALANCE CENTER OF NORWALK
Brain Balance helps children who struggle behaviorally, socially, and academically through a holistic and integrated approach that is customized to meet the needs of each child.
Read more about the Center