We Help Children With Oppositional Defiant Disorder
We Offer a Non-Medical Oppositional Defiant Disorder (ODD) Plan
The Brain Balance program is uniquely designed to help children with ODD using a combination of physical, sensory, and cognitive activities. Parents saw a 43% improvement, on average, in their child's behavior following the completion of the Brain Balance program.1
Learn more about ODD and how the Brain Balance program can help your child.
What is Oppositional Defiant Disorder?
Oppositional Defiant Disorder is a pattern of uncooperative, defiant and hostile behavior toward authority figures that significantly impacts a child's ability to function, according to the American Academy of Child & Adolescent Psychiatry (AACAP).2
All children display problematic behavior from time to time, but when that behavior becomes severe, persistent and interferes with their ability to be successful in school or in relationships with peers, a diagnosis of Oppositional Defiant Disorder may be explored.
Behaviors associated with ODD fall into three main buckets:
anger and irritability
argumentative and defensive behavior
vindictiveness
Oppositional Defiant Disorder in children is not rare. It's estimated that between 2 to 16 percent of children and teens have the disorder, which leaves many families searching for the best ODD treatment options.
If your child's issues are severe and seem uncommon for their age, you may be searching for answers and help with these behavior problems. A comprehensive evaluation with your child's healthcare provider may also uncover symptoms of Oppositional Defiant Disorder.
Oppositional Defiant Disorder in Children
Behavioral issues in children can lead to stress and frustration for the entire family. In young children, these issues may not yet be categorized as a specific diagnosis, but a child with significant behavioral issues may exhibit signs of:
Anxiety

Having frequent and severe tantrums

Manipulative behavior

Repetitive defiance towards those in authority.2
Often these children are labeled by teachers, peers, and parents as disruptive, frustrating, mean, or even "bad."
What are the Typical Options for Oppositional Defiant Disorder Treatment?
Oppositional Defiant Disorder treatment often includes both therapy, as well as training for both the child and parents. Oppositional Defiant Disorder strategies for parents include building on the positives, giving your child positive reinforcement and picking your battles.3

Brain Balance Can Help Children with Oppositional Defiant Disorder
We know that the brain can change in a way that may lead to improvements in symptoms of Oppositional Defiant Disorder in children.
The Brain Balance program exercises and activities are uniquely designed to help strengthen and build new connections by using a combination of physical, sensory, and cognitive activities.
These new, efficient, and effective connections in the brain lead to improvements in our ability to complete cognitive tasks and in our executive functioning.
Your Child Will Have a Customized Plan
The frequency and duration of these activities in your child's Brain Balance Program regimen are tailored based on your child's needs.
Our whole-child program also includes 1:1 nutrition coaching, creating an Oppositional Defiant Disorder diet and nutrition plan that works with your child's lifestyle.
See Improvements in Your Child
The Brain Balance program is a non-medical Oppositional Defiant Disorder plan which includes physical, sensory, and cognitive activities that help build stronger connections across different regions of the brain.
Parents saw a 43% improvement, on average, in their child's behavior following the completion of the Brain Balance program.1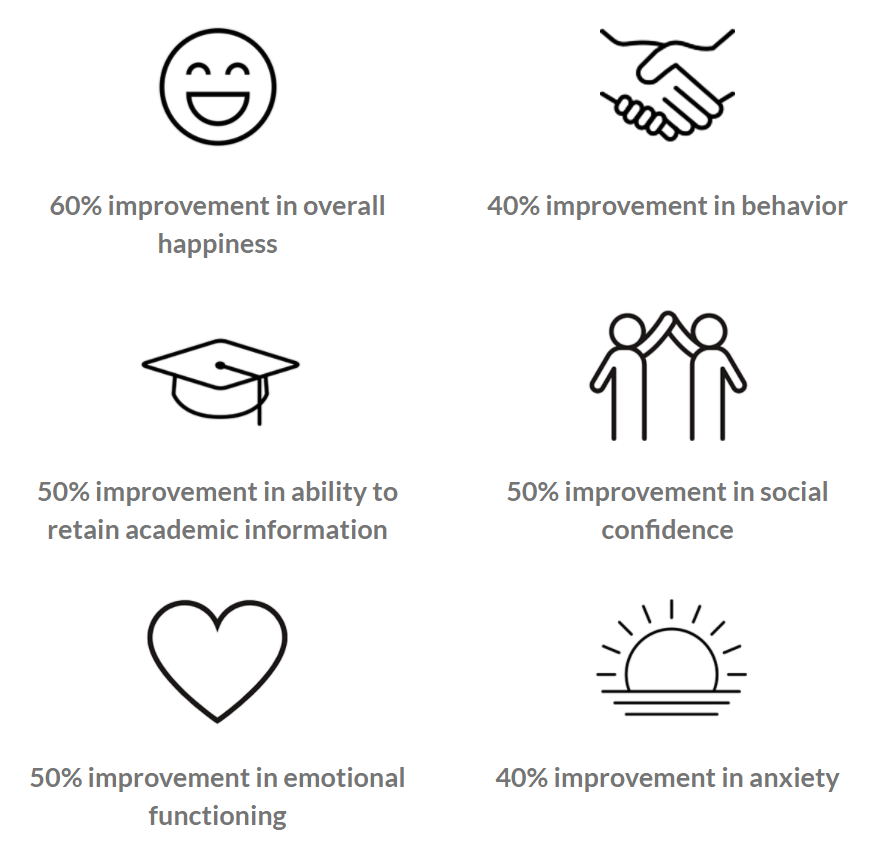 How to Get Started
Step 1: The Brain Balance program starts with a full assessment of your child, to understand the key areas that may be holding your child back from managing behavior issues or ODD symptoms.
Step 2: Your child will then receive a customized, personal program that addresses weak areas in the brain.
Do you have personal questions relating to your child's behavior?
Our team is here to help you. Take a second to fill out our form. Our local staff will reach out to discuss your individual concerns.
Brain Balance does not require that a child has a medical diagnosis, nor do we clinically diagnose medical conditions. Our focus is helping with behavior problems by understanding the struggles these children experience and helping them develop and strengthen the connections needed to help those struggles.
Get started with a plan for your child today!
1 Results based on a parent evaluation form filled out pre and post-program where the parents ranked a set of statements about their child, on a scale from 0-10 (0=not observed/does not apply and 10=frequently observed). Statement: Child is argumentative, oppositional or uncooperative at home – 43% improvement for median student (2015-2018 data for 4,284 students where parents reported this issue).
2 It is important to speak directly with your Doctor concerning the presence or confirmation of any diagnosis of a developmental or learning disorder. Brain Balance does not diagnose or treat disorders.
3
American Academy of Child & Adolescent Psychiatry - Oppositional Defiant Disorder