Brain Balance Virtual At-Home Program
Improve Focus and Behavior at Home with Brain Balance's Virtual Program
The Brain Balance Virtual Program is a 3-month, at-home program that builds progressively as you go along, providing the building blocks needed to help your child improve.
How Does it Work?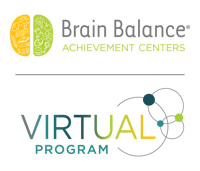 When kids struggle with focus, behavior or sensory processing, it can be linked to weak connections across different regions in the brain. But the good news is, we know that the brain can change.
The Brain Balance Virtual Program is designed to strengthen and build new connections to help your child get to the root of their struggles -- in the brain, where they process and react to the world around them.
Find a better way forward. Complete the form to learn more.
The Brain Balance program is designed to strengthen and build brain connectivity with a unique combination of physical, sensory, and cognitive activities. These new, efficient and effective connections in the brain help improve our ability to complete cognitive tasks and in our executive functioning: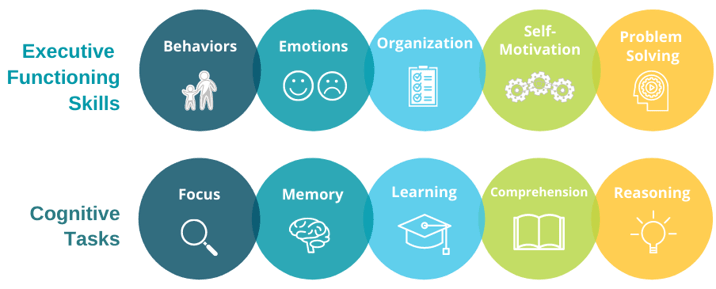 The Brain Balance Virtual Program is a 3-month, online program that builds progressively as you go along, providing the building blocks needed to create improvements and lasting change.
The program is an at-home format designed for children, teens, and young adults. Using virtual video guides, we'll coach you through exercises for less than one hour commitment per day.
Program Gear Kit
The kit incorporates elements of balance, sensory engagement, fine motor skills, and timing & coordination into your program
1:1 Virtual Coaching
You'll get 1:1 support and guidance via virtual sessions, including evaluating progress and leveling up as your child advances
Gamified Cognitive Exercises
iPad-based video games will offer your child a fun and engaging way to build rhythm, timing, and eye coordination.
1:1 Nutrition Sessions
A Nutrition Coach will help customize a healthy nutrition plan fit for your child's lifestyle and needs
On-Demand Resources
You'll have access to a Program Portal where you can view on-demand helper videos, nutrition content and program resources.
Measured Outcomes
Your customized program includes measurable data on your progress and what it represents in terms of the goals you've set for yourself.
Virtual Cognitive Assessment
Your child will complete our self-assessment virtually, which identifies areas of development that need strengthening. From the results, our team will help create a plan focused on building the brain connections needed to create improvements for your child.
Getting Started with the Virtual Program
Take a minute to fill out the form above. Our local team will contact you personally to discuss your child's unique challenges and schedule your child's Virtual Cognitive Evaluation.


Research Shows Brain Balance is Effective
The Brain Balance program was recently part of a research study conducted by Harvard University's McLean Hospital. The research study focused on the impact of aspects of the Brain Balance program, completed at home, on Attention Deficit Hyperactivity Disorder (ADHD). We are incredibly excited to share the preliminary findings of this ongoing research.