Brain Balance Center of Norwalk – Meet Our Staff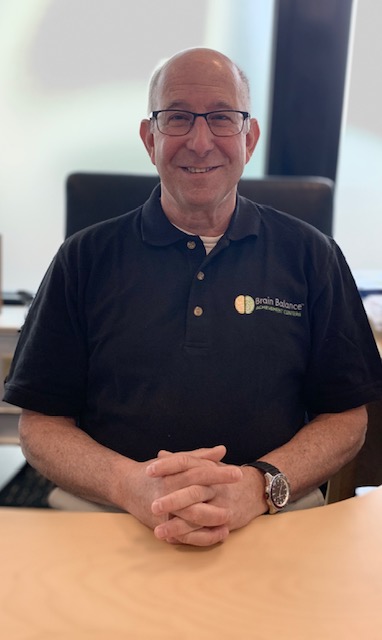 Dr. Mark Goldenberg
Director
Dr. Mark Goldenberg is a Board Certified Chiropractic Neurologist who specializes in the treatment of Learning Disabilities, Dyslexia, Attention Deficit Disorders, and Spectrum Disorders. Dr. Goldenberg has been practicing in his field since 1985 after graduating from New York Chiropractic College. Not one to remain satisfied with his initial Doctor of Chiropractic degree, he embarked on a path that would lead him to understand the complexities of the nervous system and became a Board Certified Chiropractic Neurologist in 1991. He received his Neurology Diplomat degree in 1991 from the American Chiropractic College of Neurology.
His studies and experiences led him on a quest for a deeper understanding of the brain. In 1999 he earned a Post Graduate Certification in ADHD, Learning Disabilities, and Neurobehavioral Disorders of Childhood from the Carrick Institute for Graduate Studies. In 2010, as a result of ongoing research, Dr. Goldenberg was awarded Fellowship of the American College of Functional Neurology.
Dr. Goldenberg found himself immersed in brain-based research and therapies for learning disorders and started lecturing and writing on the topics of Neuronal Plasticity, AD/HD, Asperger syndrome, Executive Dysfunction, and the Neurology of Learning Disabilities. Dr. Goldenberg decided to devote all of his time to working with children and adults with attention and learning challenges and opened the first Brain Balance Achievement Center in the state of Connecticut. He was a panel member at both the Connecticut Holistic Health Association conference on Learning disabilities and ADHD and the Westport special education PTA meeting on brain modifiability. He was also a Keynote Speaker at the 2003 Interactive Metronome conference. Dr. Goldenberg participated in a study on ADHD with Duke University and CUNY at the College of Staten Island and has appeared on News Channel 12's Education Notebook. He speaks regularly on the topic of "Brain Imbalance as a Cause of Learning Disabilities, ADHD, Dyslexia, and Spectrum Disorders" at the Annual Conference of the Connecticut Association for Children and Adults with Learning Disabilities.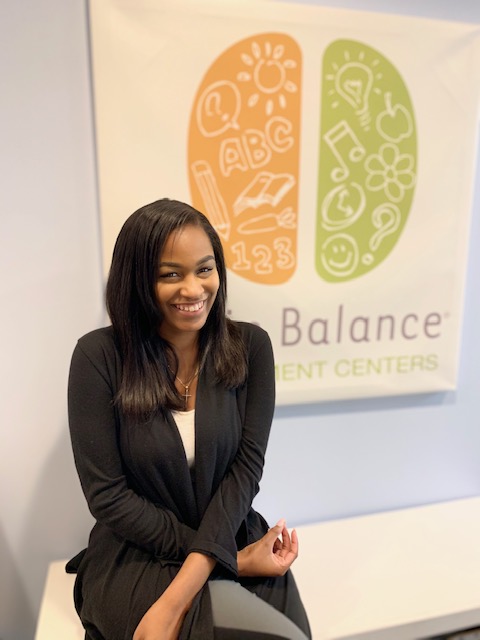 Tayjha Dickson
Program Director
Tayjha graduated from Pace University with a degree in Applied Psychology. She has over 7 years' experience working with children and adults with neurodevelopmental disorders. She has a very positive attitude and loves helping her students work to reach their full potential. She has a passion for helping others and it is seen every day when working with our students. In her free time, she spends the majority if not all of it catching up on her favorite books. Some would say she is quite the book nerd.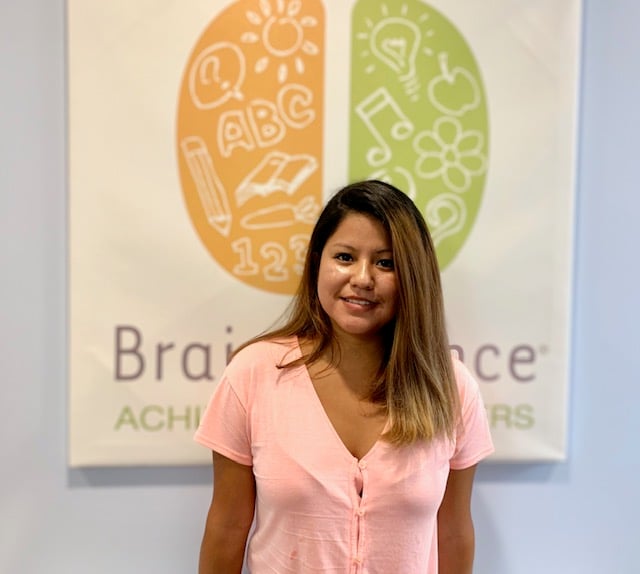 Brenda Victorino
Office Assistant/ Sensory Motor Coach
Brenda graduated from Sacred Heart University in 2016 with a BA in psychology. She has extensive experience working with children as a baby sitter, a party host, instructional aide at Cooperative Educational Services, and in ABA. Brenda has been working with our students as a sensory-motor coach for the past 2 years. She is currently pursuing her master's degree in Speech and Language Pathology and hopes to work in a hospital setting. When she's not working or in school, she likes to travel and experience other cultures. She has also found a new passion for paddleboarding. On her downtime, she likes to curl up with a good book or watch Netflix. She is also bilingual and fluent in Spanish and English. Brenda has been working with students at Brain Balance as a sensory-motor coach for the past 2 years.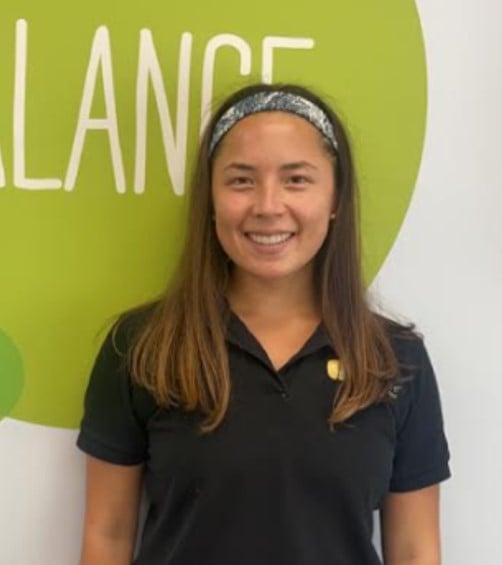 Danielle Johnston
Sensory Motor Coach
Danielle graduated from The University of North Carolina at Greensboro in 2020 with a BS in Kinesiology and a minor in Sport Coaching. She has coached high school soccer for the last 3 years in North Carolina and is happy to be back home helping to coach your children too! She also completed her senior internship with HORSEPOWER Therapeutic Learning Center where she was able to enjoy her passion for riding and helping children at the same time. In her free time, she enjoys traveling, trying new restaurants, spending time outside with friends and family, and doing Bare Minimum.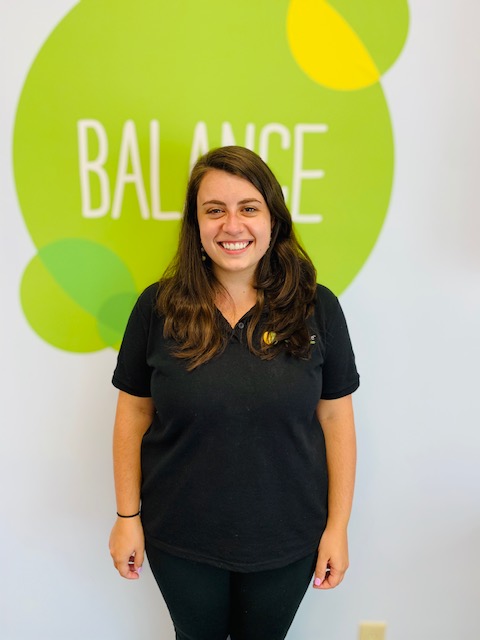 Julia Domiziano
Cognitive Coach
Julia graduated from Clemson University with a Bachelor's in Elementary Education. She has worked with children of all ages as a daycare teacher, camp counselor, babysitter, substitute teacher, and a fifth-grade instructor. She loves helping others and enjoys watching children improve over time and start to gain confidence in themselves. In her spare time, she loves to paint, watch movies, and spend time with her dog, Cali. She is currently pursuing a Master's degree in Speech Language Pathology.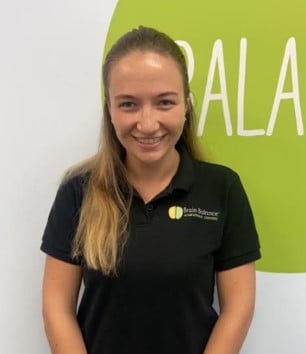 Hope Burnaman
Sensory Motor Coach
Hope graduated from the University of Connecticut with her degree in Cognitive Science and minor in Psychology. After graduation she joined the Peace Corps where she went the Madagascar as a health volunteer. She spent much of her time there working with Malagasy communities and developmental health. Hope loves to spend her free time exploring the outdoors, reading, and painting.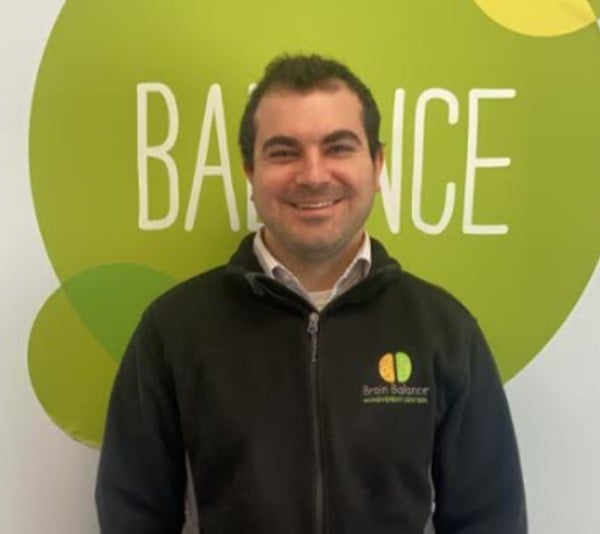 Zack Speranza
Administrative Director
Zack graduated from The University of Connecticut in 2018 with a degree in Sport Operations. He has worked with children in a variety of ways including coaching football for several teams at the middle school and high school level since 2013, most recently at local Brien McMahon High School. Zack also spent time as a camp counselor with children of all ages for many summers in the past. In his free time, Zack plays rugby for the local men's team, plays basketball recreationally, and loves to watch the New York Mets.
BRAIN BALANCE CENTER OF NORWALK
Brain Balance helps children who struggle behaviorally, socially, and academically through a holistic and integrated approach that is customized to meet the needs of each child.