Brain Balance Center of Norwalk – Meet Our Staff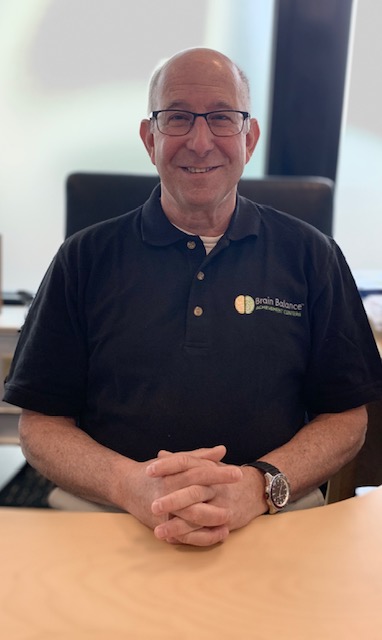 Dr. Mark Goldenberg
Executive Director
Dr. Mark Goldenberg is a Board Certified Chiropractic Neurologist who specializes in the treatment of Learning Disabilities, Dyslexia, Attention Deficit Disorders, and Spectrum Disorders. Dr. Goldenberg has been practicing in his field since 1985 after graduating from New York Chiropractic College. Not one to remain satisfied with his initial Doctor of Chiropractic degree, he embarked on a path that would lead him to understand the complexities of the nervous system and became a Board Certified Chiropractic Neurologist in 1991. He received his Neurology Diplomat degree in 1991 from the American Chiropractic College of Neurology.
His studies and experiences led him on a quest for a deeper understanding of the brain. In 1999 he earned a Post Graduate Certification in ADHD, Learning Disabilities, and Neurobehavioral Disorders of Childhood from the Carrick Institute for Graduate Studies. In 2010, as a result of ongoing research, Dr. Goldenberg was awarded Fellowship of the American College of Functional Neurology.
Dr. Goldenberg found himself immersed in brain-based research and therapies for learning disorders and started lecturing and writing on the topics of Neuronal Plasticity, AD/HD, Asperger syndrome, Executive Dysfunction, and the Neurology of Learning Disabilities. Dr. Goldenberg decided to devote all of his time to working with children and adults with attention and learning challenges and opened the first Brain Balance Achievement Center in the state of Connecticut. He was a panel member at both the Connecticut Holistic Health Association conference on Learning disabilities and ADHD and the Westport special education PTA meeting on brain modifiability. He was also a Keynote Speaker at the 2003 Interactive Metronome conference. Dr. Goldenberg participated in a study on ADHD with Duke University and CUNY at the College of Staten Island and has appeared on News Channel 12's Education Notebook. He speaks regularly on the topic of "Brain Imbalance as a Cause of Learning Disabilities, ADHD, Dyslexia, and Spectrum Disorders" at the Annual Conference of the Connecticut Association for Children and Adults with Learning Disabilities.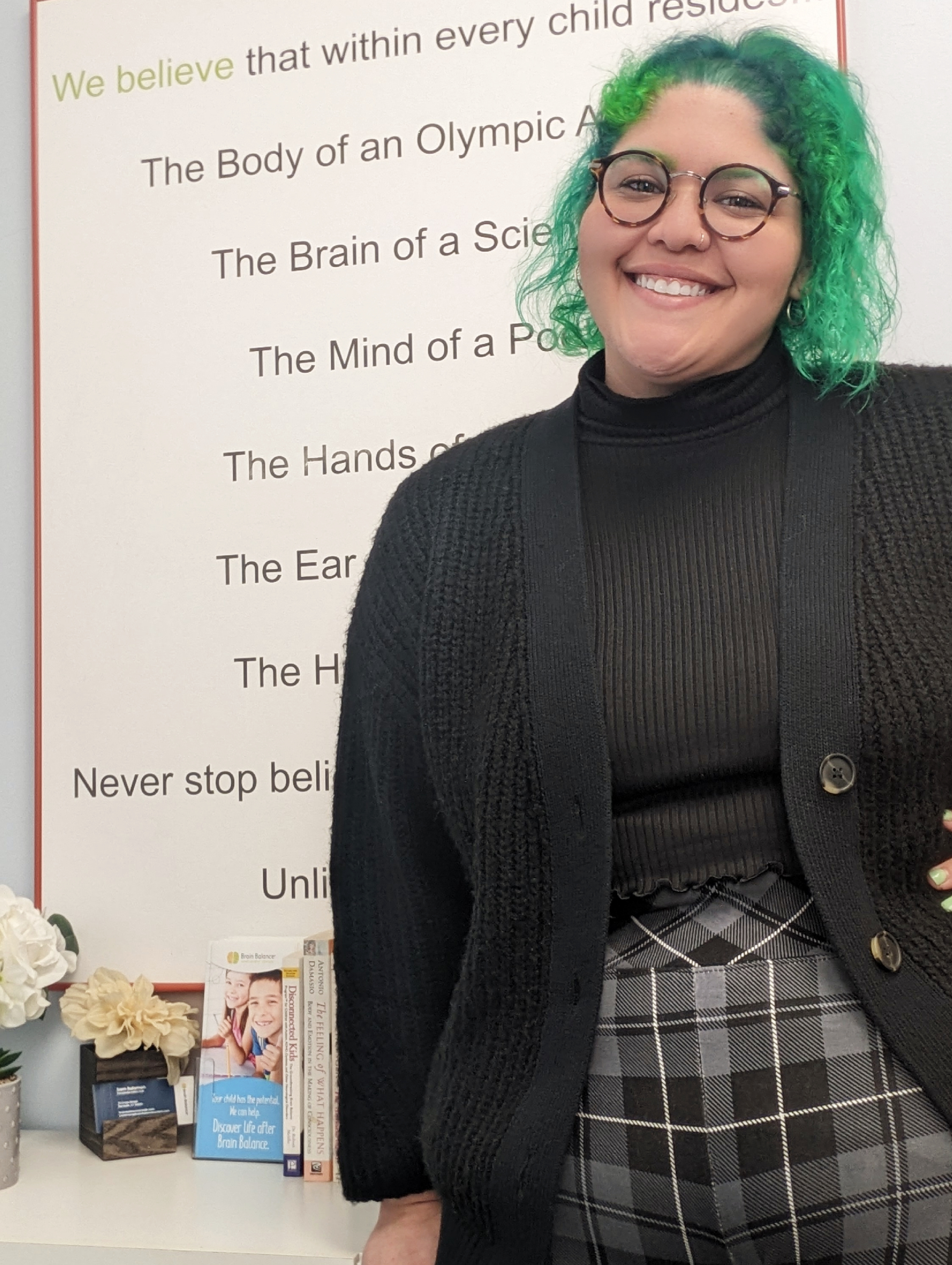 Sam Solomon
Program Director/Virtual Program Coach
Sam graduated in 2011 from Palm Beach Gardens Magnets Program with her CNA certification. She worked in Nursing while continuing her education at Palm Beach State College where she graduated in 2015 with a degree in Art. Sam has a diverse background with success in many fields such as Nursing, Retail Management, Children's Art Instruction, Digital Media Design, Owning and operating her own Cake Baking Business, and being a Full Time Nanny, giving her over 8 years experience working directly with children. As a Nanny, Sam discovered a deep passion for helping children learn, grow, and to reach their full potential. She worked with multiple families long term, and specialized in development with children and toddlers with neurodevelopmental disorders, including those with nonverbal autism. Since starting work with Brain Balance over a year ago, she has trained and worked in-center as both a Sensory and Motor Skills Development Coach, as well as a Cognitive Development Coach, and is now our Program Director, and the head of our Virtual Program. She has a passion for helping others and it is seen every day when working with our students. During her free time Sam enjoys creating art, playing with her dog, cooking and baking, practicing yoga, gardening, and binging a good Netflix series.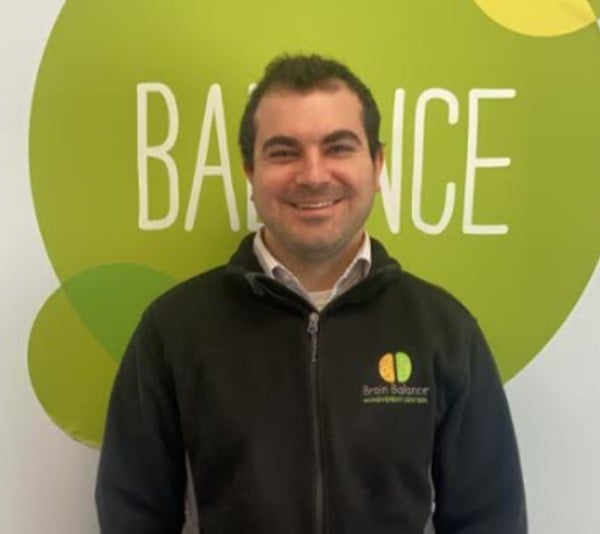 Zack Speranza
Administrative Director
Zack graduated from The University of Connecticut in 2018 with a degree in Sport Operations. He has worked with children in a variety of ways including coaching football for several teams at the middle school and high school level since 2013, most recently at local Brien McMahon High School. Zack also spent time as a camp counselor with children of all ages for many summers in the past. Zack recently received his NFHS certification in Football Officiating and serves as a referee on the weekends for Pop Warner through High School. In his free time, Zack plays rugby for the local men's team, plays basketball recreationally, has a passion for baseball and loves to watch the New York Mets.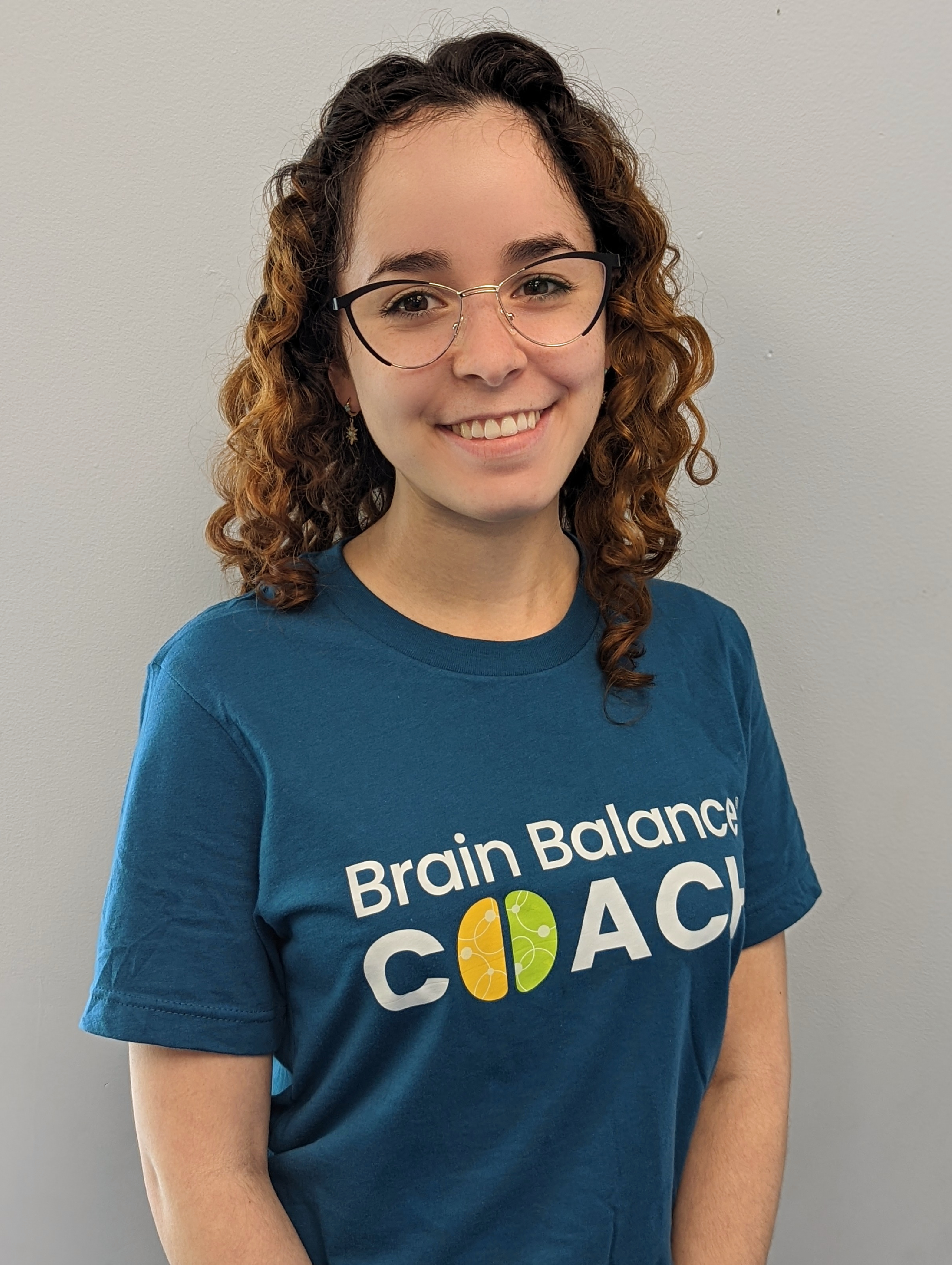 Taina Pagan
Virtual Program Coach/Cognitive Coach
Taina graduated from the University of Connecticut with a Bachelor's Degree in Psycholinguistics. During her schooling she has learned, and is now fluent in four other languages: Spanish, Japanese, French, and American sign language. As a foodie and someone who appreciates different cultures Taina can often be found cooking interesting dishes or trying new restaurants. In the rest of her free time, when not at work or brushing up on her language skills, Taina enjoys spending time with family, watching films, spending time with her cat, and traveling whenever she can. She is the eldest of 5 children, and is considered an additional parent to all 4 of her siblings. She loves children and is an incredibly patient, kind, and hard working person who is dedicated to helping her students here at Brain Balance succeed.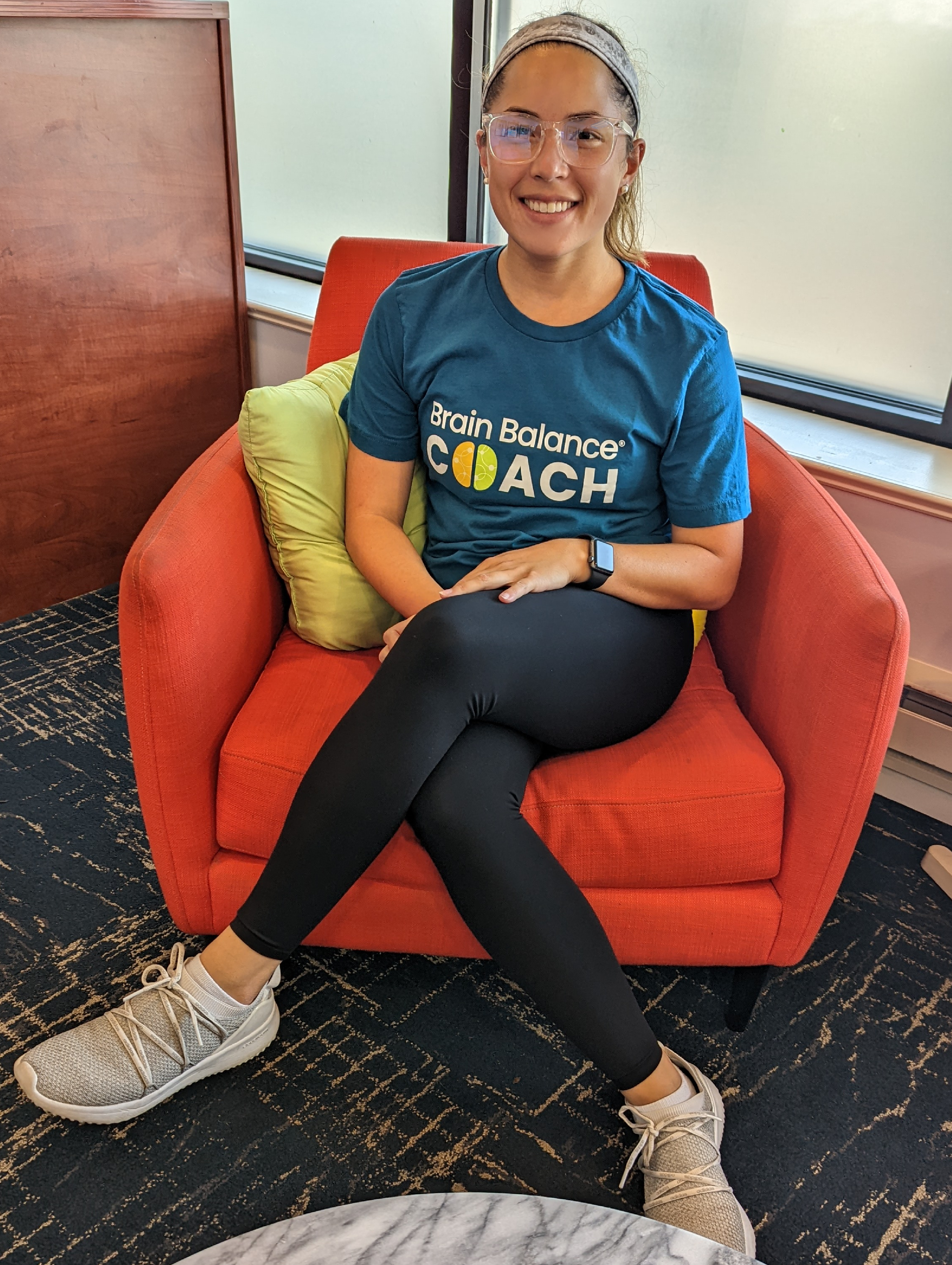 Danielle Johnston
Sensory Motor/Cognitive Coach
Danielle graduated from The University of North Carolina at Greensboro in 2020 with a BS in Kinesiology and a minor in Sport Coaching. She is a NASM certified personal trainer and looking to add on further nutrition and fitness certifications to improve her capacity to help students grow. Danielle found her passion for coaching through soccer but also enjoys fitness coaching and finding new ways to relate exercise to students. In her free time, she enjoys traveling, trying new restaurants, spending time outside with friends and family, and participating in Pure Barre where she also instructs classes.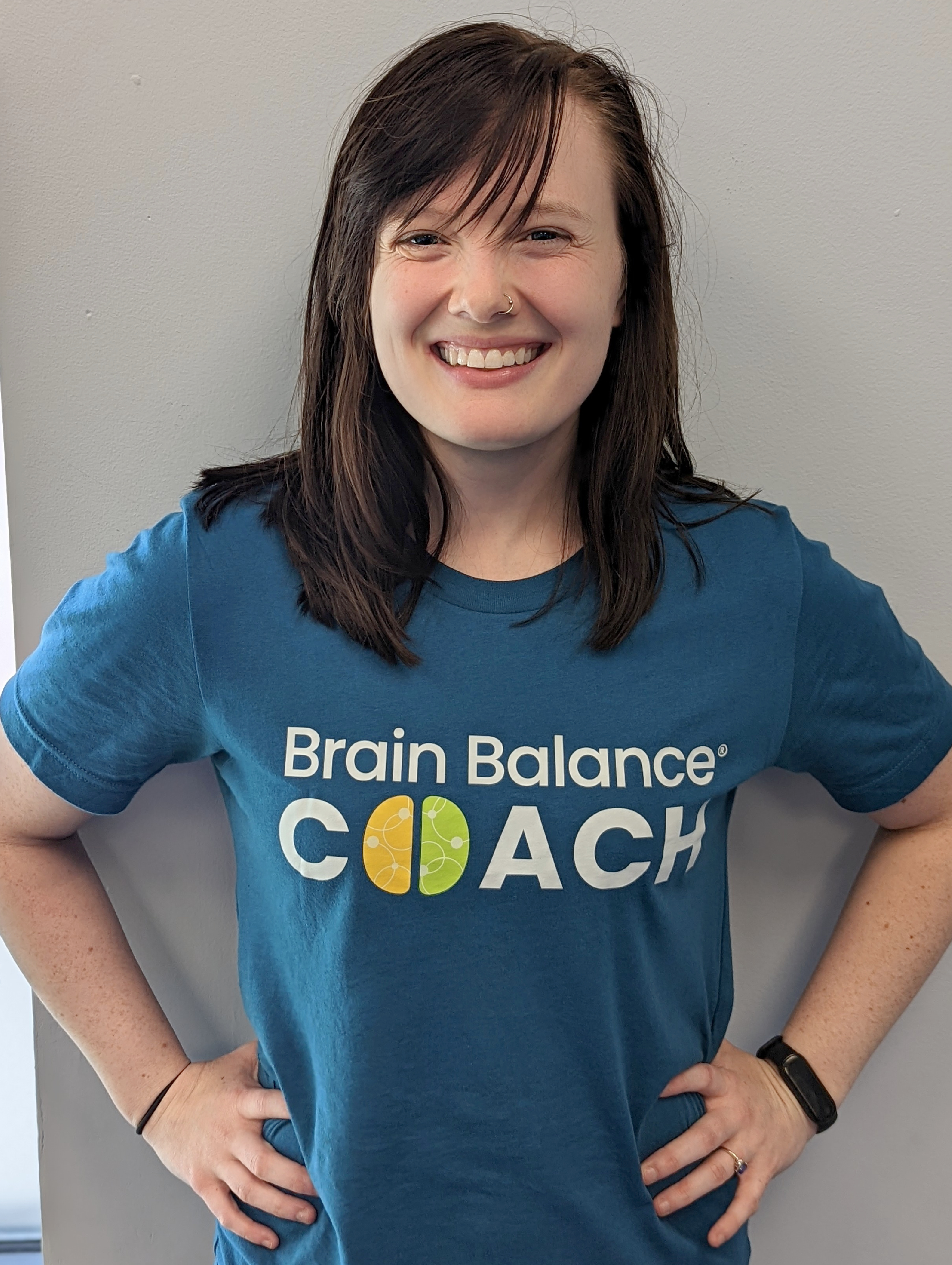 Sara Wyatt
Sensory Motor/Cognitive Coach
Sara graduated from Western Carolina University in 2014 with a degree in Psychology and is currently continuing her education to receive her master's in childhood and adolescent developmental psychology. She is going to get her certification in play therapy and hopes to work in a children's hospital after she has completed her schooling. In the small amount of free time she has she loves reading and watching Disney Movies with her cat. Her favorite form of stress relief is working out and she can often be found at the gym.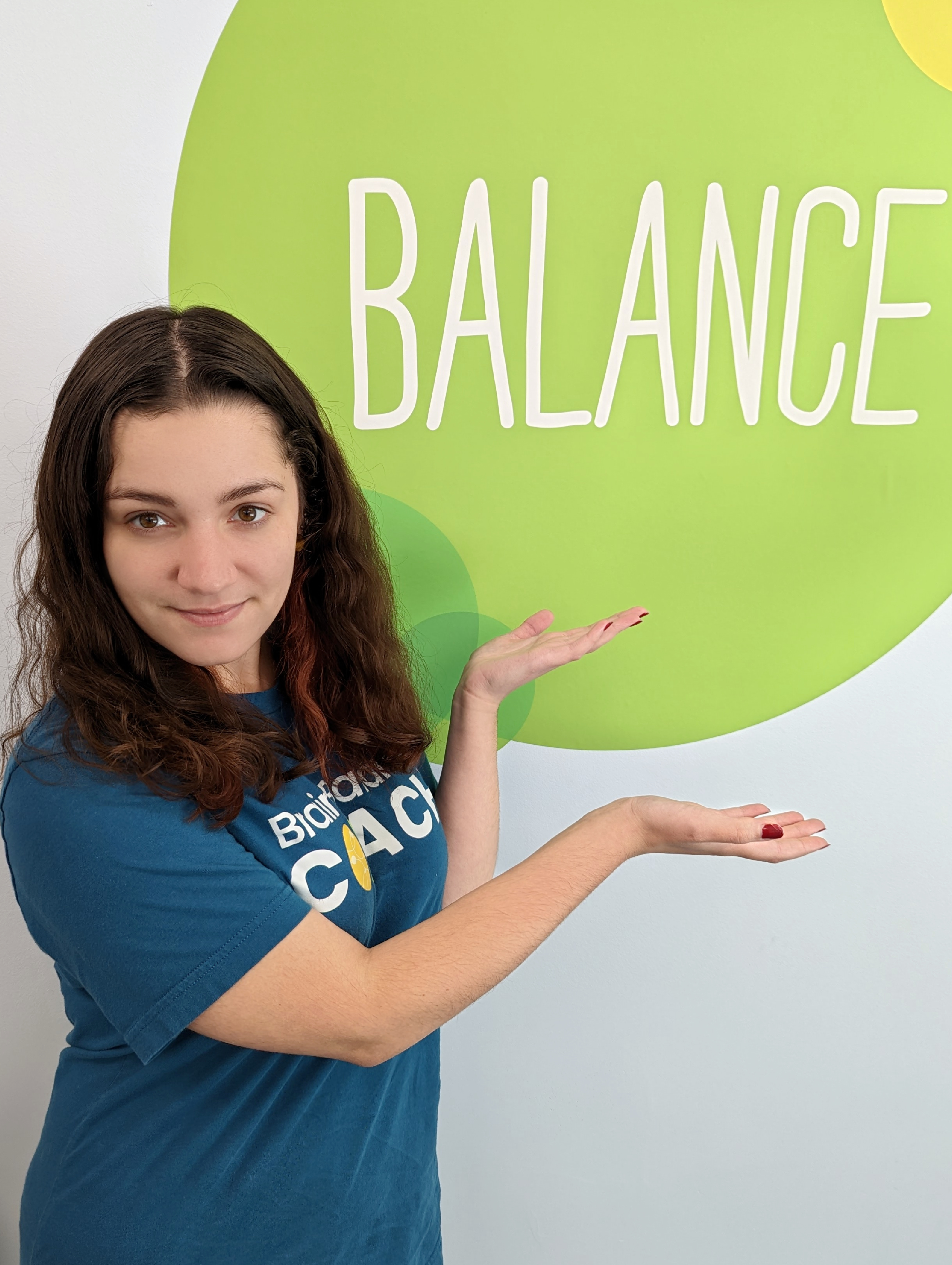 Shannon Sadler
Sensory Motor/Cognitive Coach
Shannon graduated from the University of New Haven's 2021 class with a bachelor's degree in Psychology and a minor in Biology. Her favorite courses were microbiology, cognitive psychology, and art history. She has interest in art therapy, school psychology and holistic wellness services, and is considering these for her masters degree and further career path. She has worked with children of all ages while working at a pottery studio, running art summer camps, and working kids activities centers at music festivals. She has trained in-center as a Sensory and Motor Skills Development Coach, and as a Cognitive Development Coach. In her free time, Shannon loves to read, write poetry, paint, hike, crochet, and improve her skills in photography.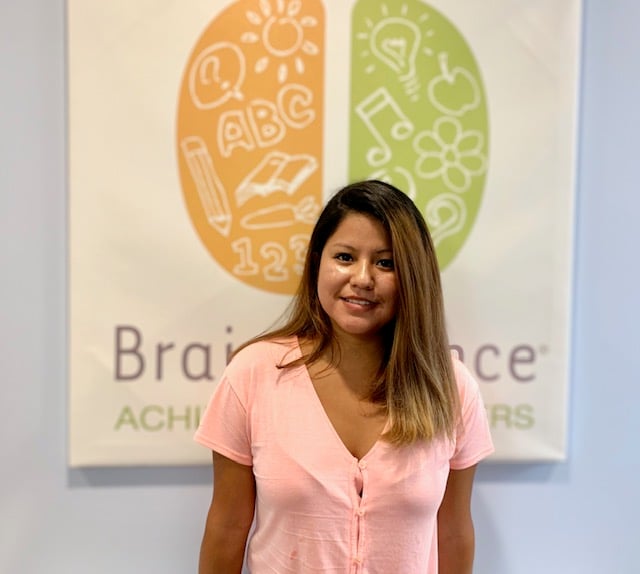 Brenda Victorino
Office Assistant/Sensory Motor Coach
Brenda graduated from Sacred Heart University in 2016 with a BA in psychology. She has extensive experience working with children as a babysitter, a party host, instructional aide at Cooperative Educational Services, and in ABA. Brenda has been working with our students as a sensory-motor coach for the past 2 years. She is currently pursuing her master's degree in Speech and Language Pathology and hopes to work in a hospital setting. When she's not working or in school, she likes to travel and experience other cultures. She has also found a new passion for paddle boarding. In her downtime, she likes to curl up with a good book or watch Netflix. She is also bilingual and fluent in Spanish and English.
BRAIN BALANCE CENTER OF NORWALK
Brain Balance helps children who struggle behaviorally, socially, and academically through a holistic and integrated approach that is customized to meet the needs of each child.