About Brain Balance
Brain Balance Achievement Centers offer a personalized, drug-free program designed to improve focus, behavior, social skills, anxiety, and academic performance. The program takes an integrative approach to strengthening brain connectivity through sensory engagement, physical development, academics, and nutrition. Over the past decade, this unique and effective program has helped over 50,000 individuals nationwide to improve critical life skills and create a brighter path for their future.
Research
At Brain Balance, research is in our DNA. Our program was designed by integrating many evidence-based protocols and assessments, and combining it with cutting-edge, proprietary approaches research.
Brain Balance is currently engaged in a number of studies with research partners including Harvard, Cambridge Brain Sciences, and UCSF. Click here to learn more about the research supporting our program and our results.
In-Center, Virtual and Hybrid Programs
Brain Balance Program is available in three formats: in a center near you, virtually, or a hybrid combination of both. Every program is customized to an individual's specific needs.
The Brain Balance Story
More than a decade ago, Brain Balance was founded by a parent who was also a functional neurologist. He recognized the pain many families felt as they saw their kids struggle. He knew that in most instances, parents didn't want coping mechanisms or medication. Parents were looking for something different — they wanted lasting change.
As a specialist in stroke and brain rehab, he began applying concepts of recovery and rehabilitation to development in kids who struggle. He researched many methodologies on how stroke patients were able to rebuild and strengthen connections within the brain to speed up recovery. This evidence — that the brain is malleable and CAN change — led to our beginning and the development of the Brain Balance Program.
Ten years later, Brain Balance has nearly 90 centers nationwide and has helped more than 50,000 kids, and their stories are amazing!
For the past decade, we have helped families at centers across the country. Now through our virtual, at-home program, we have the ability to help families worldwide.
Brain Balance is a mission-driven organization with the lifelong goal of helping kids and their families find success and change their future.
---
Brain Balance Advisory Board
This group of esteemed professionals collaborate with the Brain Balance to support and advance program innovation and research. The advisory board's role is to help broaden access to new and effective programs that can help improve the mental and physical well-being of children and teens. Read more…
---
Management Team
Dominick Fedele, Chief Executive Officer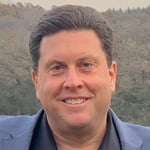 Dominick Fedele has extensive operational and executive experience leading widely disbursed multi-site businesses in education management and consumer services. Prior to joining Brain Balance, Mr. Fedele most recently served as Executive Vice President of Operations and Group President at Education Corporation of America (ECA), where he led operations at the corporate, regional, and field levels. He managed a revenue portfolio of over $400m across multiple brands and program offerings covering 62 campus locations.
Read more…