The Brain Balance Program for Kids
Improve focus, anxiety, and behavior
Brain Balance for children is a brain and body wellness program. The program is designed to help your child strengthen and improve his/her brain's functioning -- positively impacting many areas of their life.
STRATEGIC BRAIN TRAINING
Established physical, sensory and cognitive exercises that enhance focus, mood, memory, and overall daily behavior. Programs are personalized to a child and family's goals.
DEDICATED COACHING
You'll get in person or virtual performance coaching to reach your goals. Your child will complete the program in-center or from home, depending on your location and preference.
PERSONALIZED NUTRITION
Customized eating plans provide optimal fuel to build stronger brain connections during the program and beyond.
Parents & Teachers Notice The Difference
Wendy R.

Brain Balance Parent
"After the first couple months of Brain Balance, his preschool teacher pulled me aside to tell me that she was seeing a change in him. She said when the school year started he wouldn't talk much at all, and at recess he'd play along side the other kids but not interact with them. She said now he has a best friend and when they go out for recess she'll hear him yell excitedly to the other kids to play. My heart about burst hearing that."
Elizabeth M.

Brain Balance Parent
"I was blown away with how Brain Balance was able to explain to me what was going on. With the help of Brain Balance and their tools, they can set your child up for success. Brookelyn is doing phenomenal in school now. She's a completely different kid. Anybody can have that. They can help your child overcome the battles they're dealing with so they can reach their greatest potential."
Find a better way forward. Complete the form to learn more.
A brain & body wellness program
The brain can change at any age!
Kids and young adults, ages 4-24, can benefit from the program.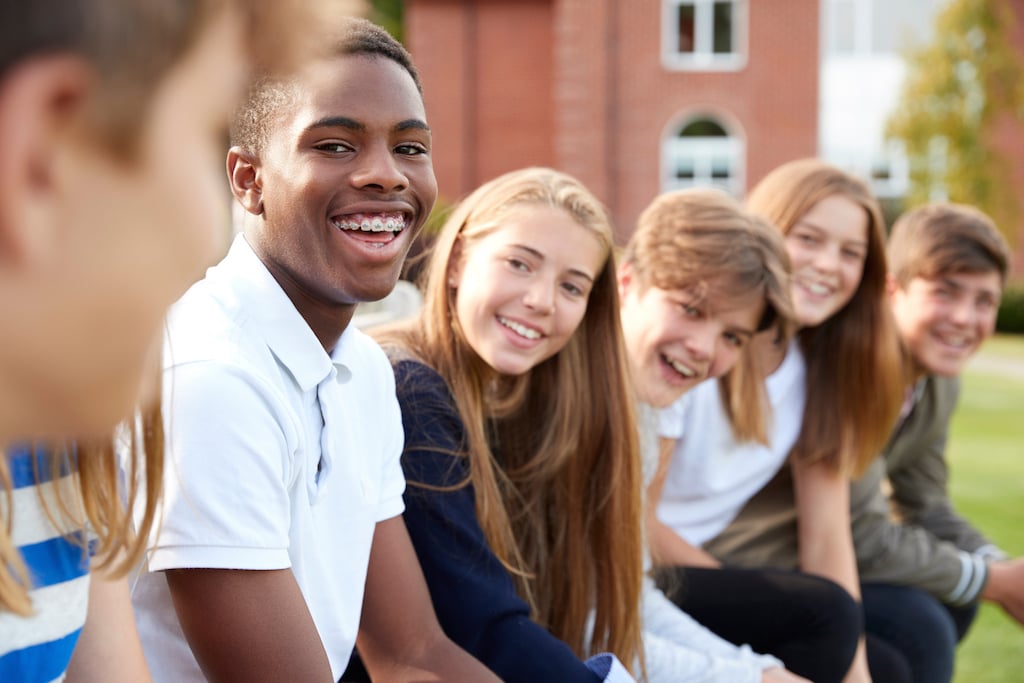 The Best of All Methods
Our Program incorporates proven cognitive, brain performance, and nutrition methods and combines them into one optimized approach, without medication.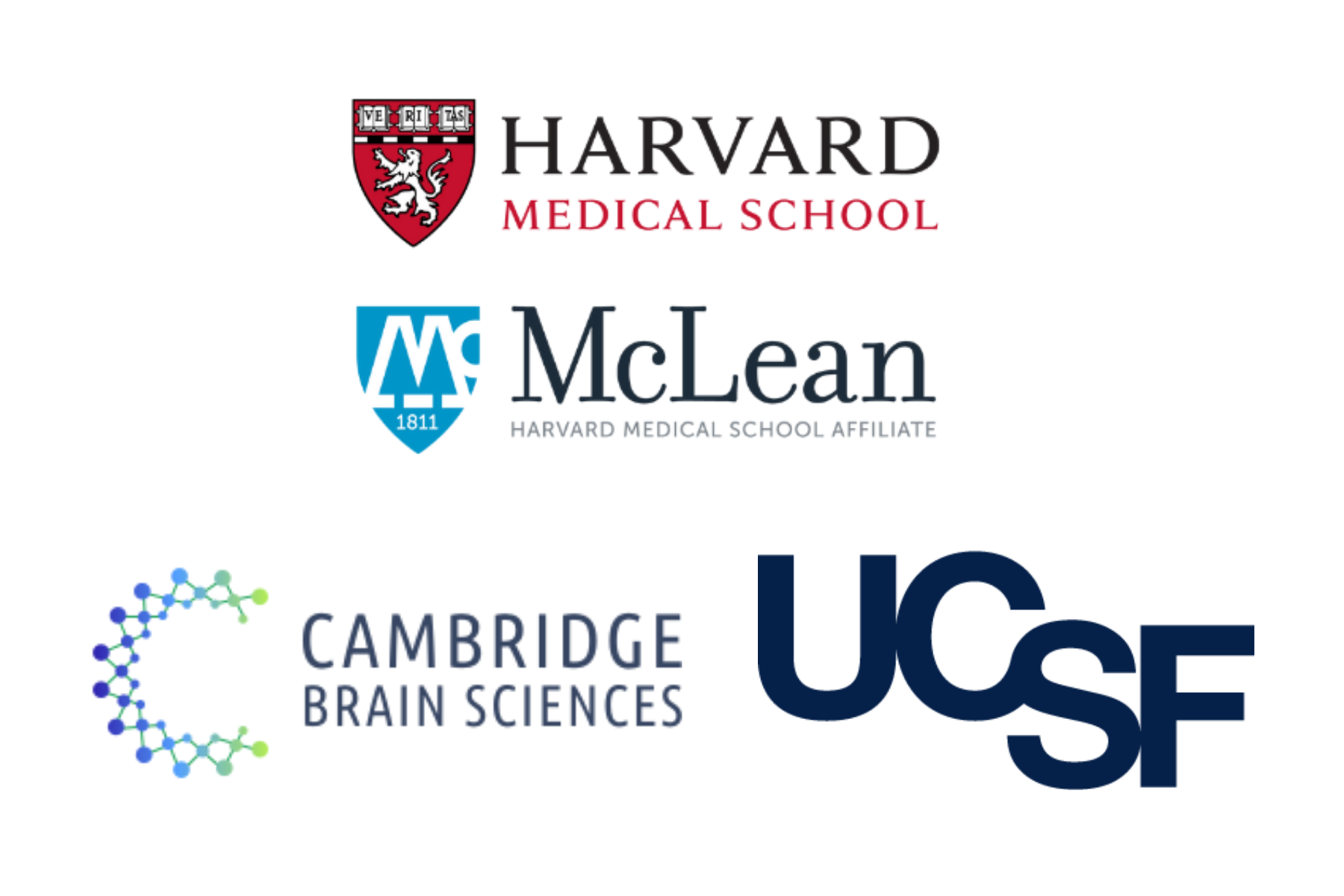 Backed by Research
Harvard University and Cambridge Brain Sciences research found the Brain Balance Program effectively improves focus, attention, and reasoning.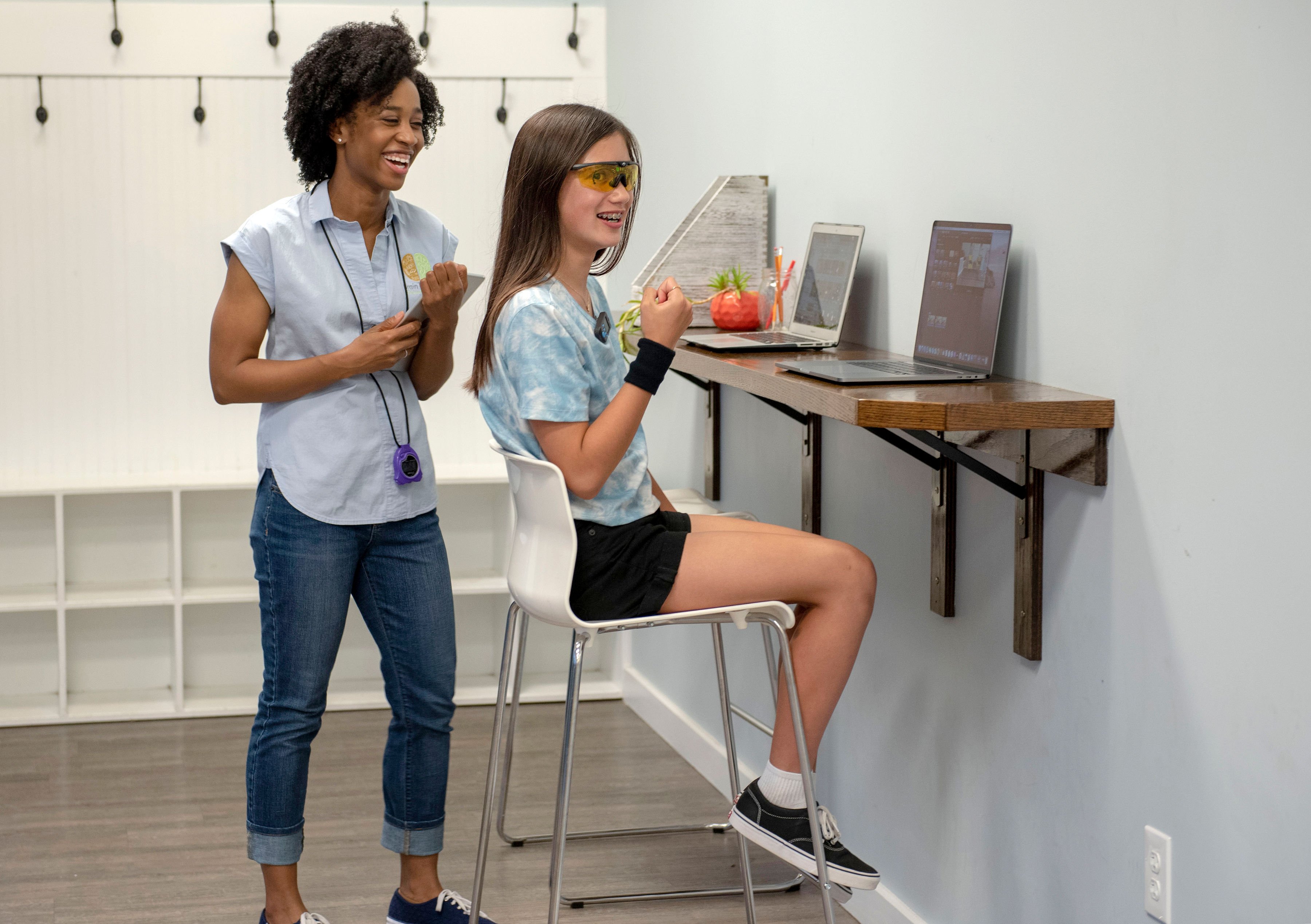 We Are Here For You
This is not a 'one size fits all' program. Your child's dedicated performance coach customizes a brain training program to their goals and performance level.
Improve your brain function
Whether you are looking to enhance your child's attention, memory, and problem solving, or want to improve their stress and mood management, Brain Balance can help.
What do all of these areas of improvement have in common? They are all controlled by the brain. When a child's brain is functioning at its best, it sets them up to perform, behave and live daily at their best.
The program is designed to strengthen brain connectivity using a unique combination of physical, sensory, and cognitive activities. Your dedicated performance coach will meet with you weekly to help your child achieve his or her goals. Your nutrition coach will customize an eating plan to support you child's body & brain for optimal wellness and program outcomes.

Kids of all ages can benefit from the program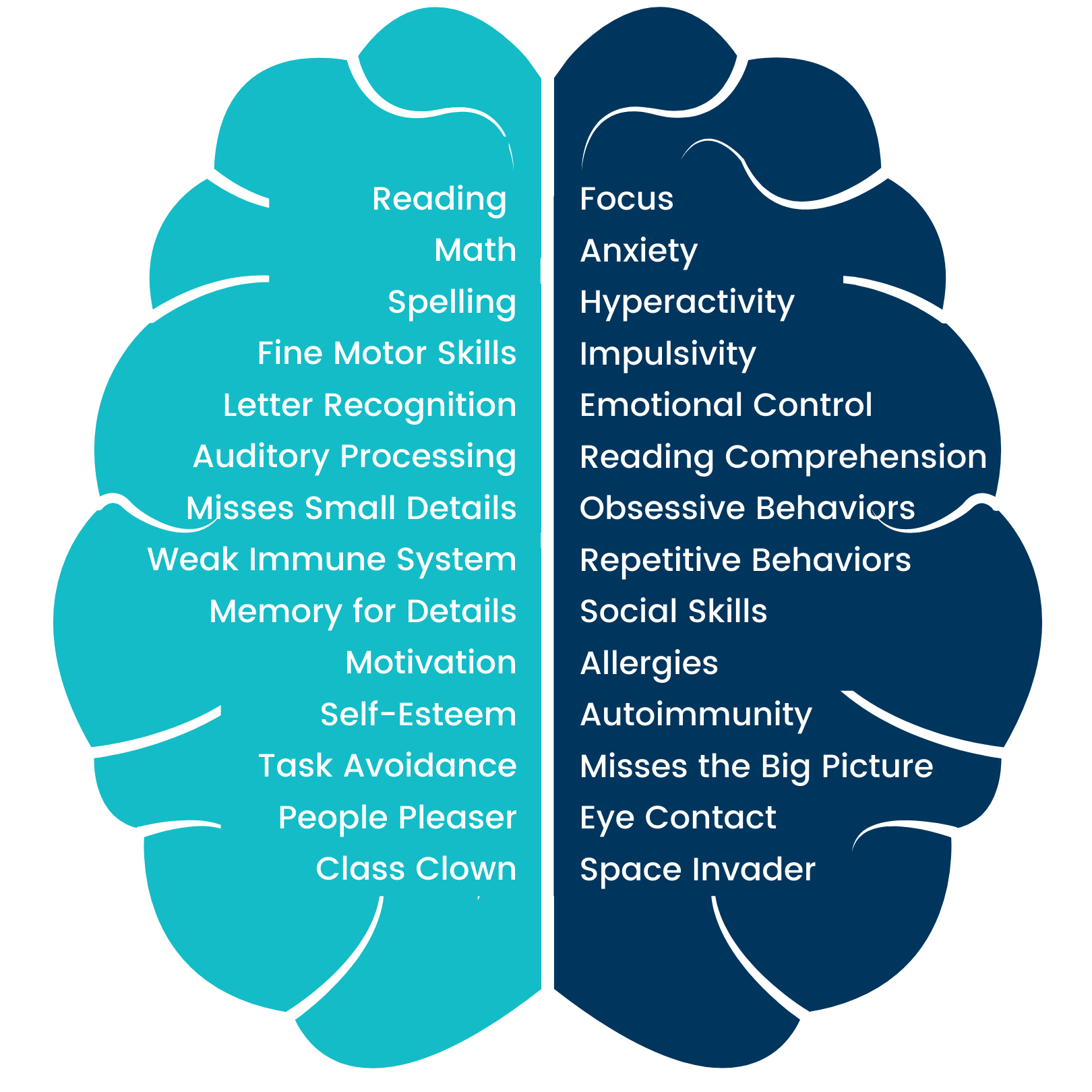 Whether your child is diagnosed with ADHD, anxiety, or a processing disorder, or you want to improve their focus, behavior, and anxiety levels, a program can be customized to your child's goals and your goals for your family.
We help kids who live with:
ADHD

Dyslexia

Sensory Processing Disorder
Learning Disorders
Autism Spectrum Disorder
Anxiety
Oppositional Defiance Disorder
The Brain Balance Program is available nationwide
You choose which mode is best for you:
Next step: a free consultation with our team
Let's talk about how Brain Balance can help your child. Fill out the form above and share your story with us. One of our knowledgeable team members will reach out to discuss your child's personalized plan.
Q.

My child is currently taking medication. Do I have to stop to my child from taking medication to complete the Brain Balance Program?

The Brain Balance Program uses a combination of physical, sensory, and cognitive activities paired with a healthy nutrition plan to optimize program outcomes. The Brain Balance Program is designed to improve brain function without the use of medication but does not require a child to stop their medication to complete the program.1
Q.

I do not see a location near me, how can enroll my child in the Brain Balance Program?

Don't see a location near you? You can still enroll your child in the Brain Balance Program. You can complete the parent-led program at home with virtual coaching and support. We'll ship you everything you need to complete your program. Simply fill out a form and we'll show you how you can get started.
It's never too late to change your family's trajectory.
Your breakthrough is possible.
Brain Balance has helped more than 50,000 individuals reach their true potential. We understand what you are going through, and we can help you restore balance for your child and your family.
Fill out the form or call us today to learn about the assessment and how it can help your child and your family.
1 Always seek the advice of a physician or other qualified healthcare provider with any questions regarding a medical condition or medication use. The Brain Balance Program does not diagnose or treat medical conditions.