Brain Balance Has a Non-Medical Approach to Help Your Child
Brain Balance is the leading drug-free program designed to help kids improve focus, behavior, social skills, anxiety, and academic performance. Our comprehensive programming incorporates learnings from cognitive, behavioral and nutrition fields—an integrated approach that is literally redefining what's possible.
Is something blocking your child's social, behavioral or academic progress? Brain Balance picks up where conventional approaches leave off, going beyond the treatment of symptoms to address root causes. At Brain Balance, we're not about coping with barriers. We're about knocking them down, one small breakthrough at a time.
Research Shows Brain Balance is Effective
A Harvard study found that kids who participated in the Brain Balance Program saw a significant reduction in ADHD index scores, discernible changes in hyperactivity, enhanced cognitive attention, and reductions in oppositional behavior.
We are continually collaborating with world class researchers to show the efficacy of the program and reveal through data how the Brain Balance Program can help children, teens and adults improve.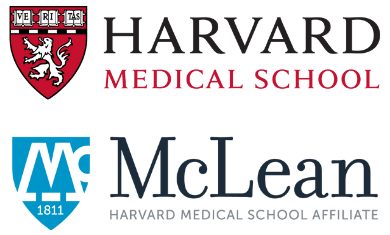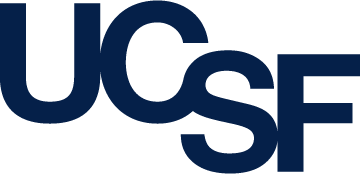 Find a better way forward. Complete the form to learn more.
About the Brain Balance Program®
The Brain Balance Program is made up of physical and sensorimotor exercises, academic skills training and healthy nutrition. It is tailored to the needs of your child, and delivered in a uniquely systematic approach that you'll be hard pressed to find anywhere else.
A Whole-Brain Approach
The program engages the brain and body together, through sensory engagement, physical development and academic learning activities.
Personalized to Your Child's Challenges
The program is tailored to your child's needs and development level, delivered with the frequency and duration needed to drive meaningful change.
1:1 Coaching & Support
Our coaches will personally guide you through the program, including evaluating progress and leveling up as your child advances.
1:1 Nutrition Sessions
A Nutrition Coach will help customize a healthy nutrition plan fit for your child's lifestyle and needs.
On-Demand Resources
You'll have access to a Program Portal where you can view on demand helper videos, nutrition content, and program resources.
Program Format
Your child can work onsite at your local Brain Balance Center with our coaches three times per week.
We also offer an at-home virtual option that is parent-led. You'll have weekly video check-ins from your program coach.
NEW: Adult Program
Now more than ever we are called to be on the top of our game and function at higher levels. Whether you need a competitive edge at work, want to improve your quality of life, or long for improved or deeper connections with family and friends, the Brain Balance Program can help you get ahead.
Stories from Brain Balance Center of Wichita
Check back for stories from local families.
Frequently Asked Questions
Is there any research behind the program?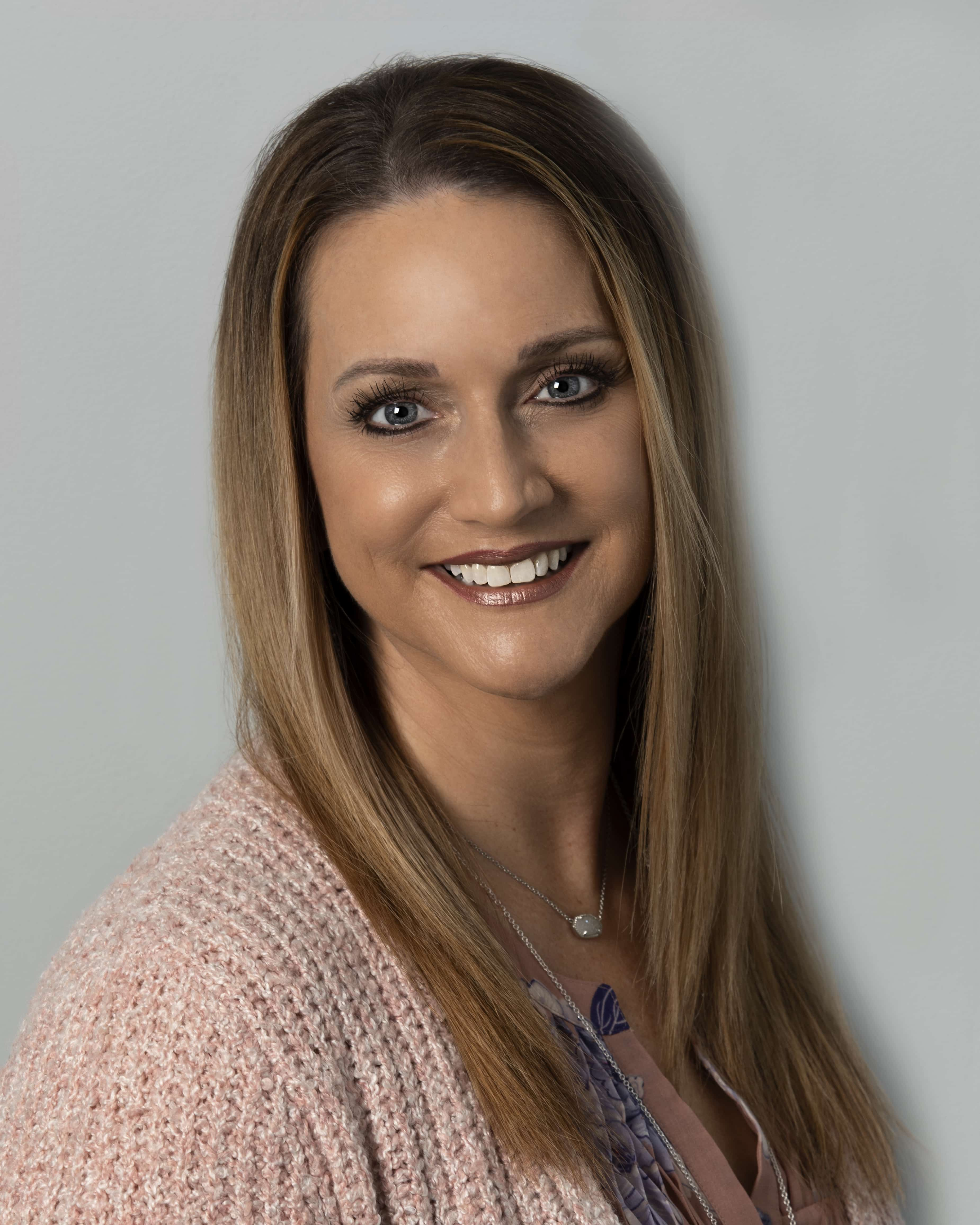 Dr. Michelle Robertson
Executive Director
A Texas native, Dr. Robertson moved to Wichita in 2003 to be a full-time faculty member in the Master of Science in Family Therapy (MSFT) program at Friends University. When introduced to the work of Dr. Robert Melillo, the founder of the Brain Balance program, she was impressed with how well it aligned with her own training, education, and experience, and soon after brought the program to Wichita. While Dr. Robertson lives primarily in Wichita, she serves as the Executive Director for the Wichita, Nashville, and Minneapolis Brain Balance centers.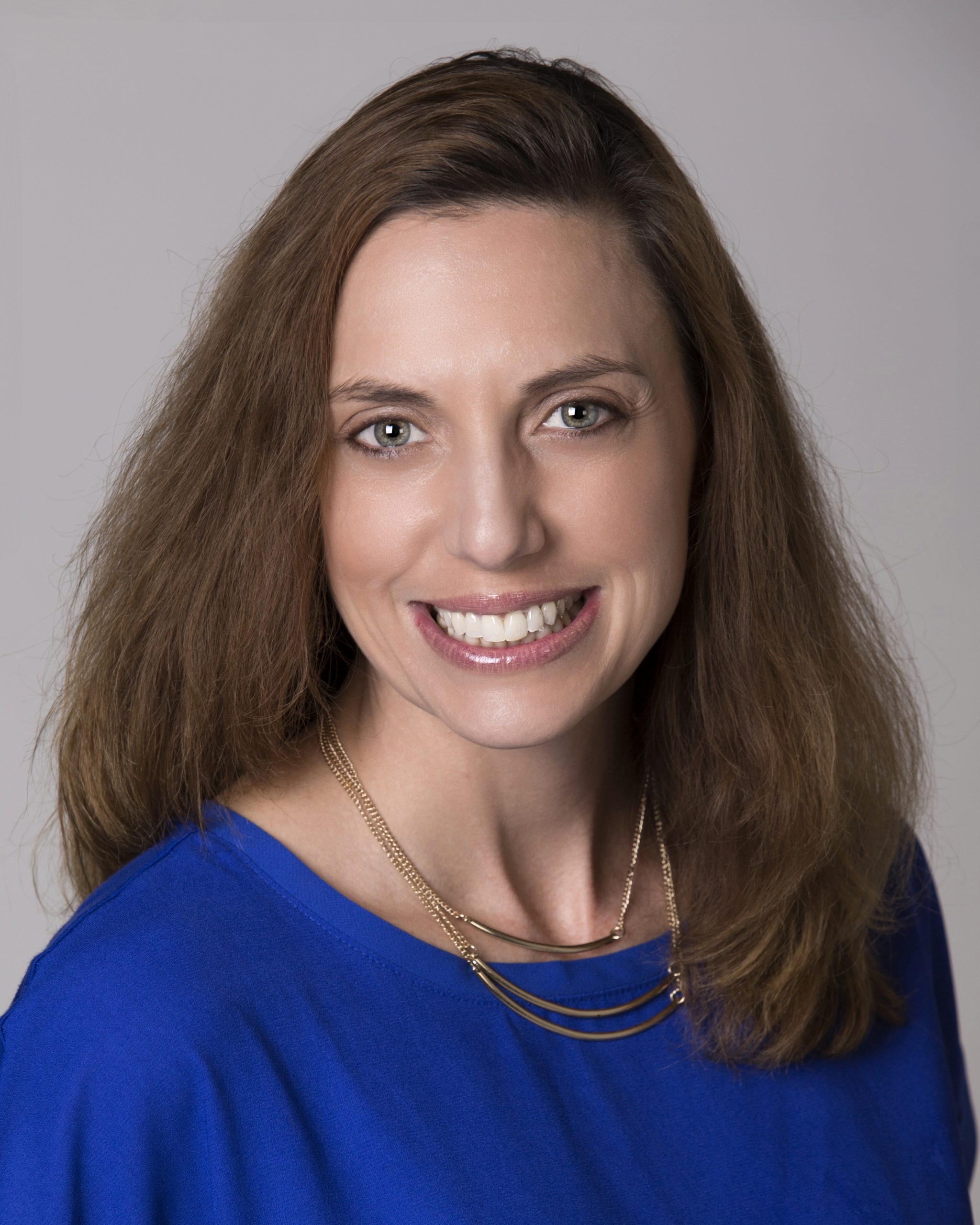 Amy Downing
Director of Operations
Amy Downing was determined to bring the Brain Balance Program® to Wichita after seeing her autistic son make tremendous improvements behaviorally and socially through his enrollment at Brain Balance of Kansas City. Her passion is to bring hope and healing to parents of struggling children through the groundbreaking approach that makes up the Brain Balance Program.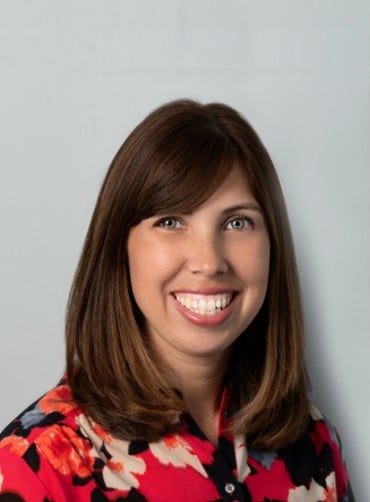 Carlee Todd
Center Director
Carlee joined the team in 2017, working as a coach and as an assessor, shortly after the center first opened. She also currently serves as the Center Director and loves getting to help children and serve families through the various roles she has. Carlee earned her M.S. in Family Therapy from Friends University. She also received her B.S. in Psychology and Human Services from Friends University, along with a minor in Religion. Previous work experience for Carlee includes private practice therapy, working in a local church counseling center, working as a therapist case manager at a residential treatment facility for adolescent girls, and teaching parenting classes for a local pregnancy crisis center.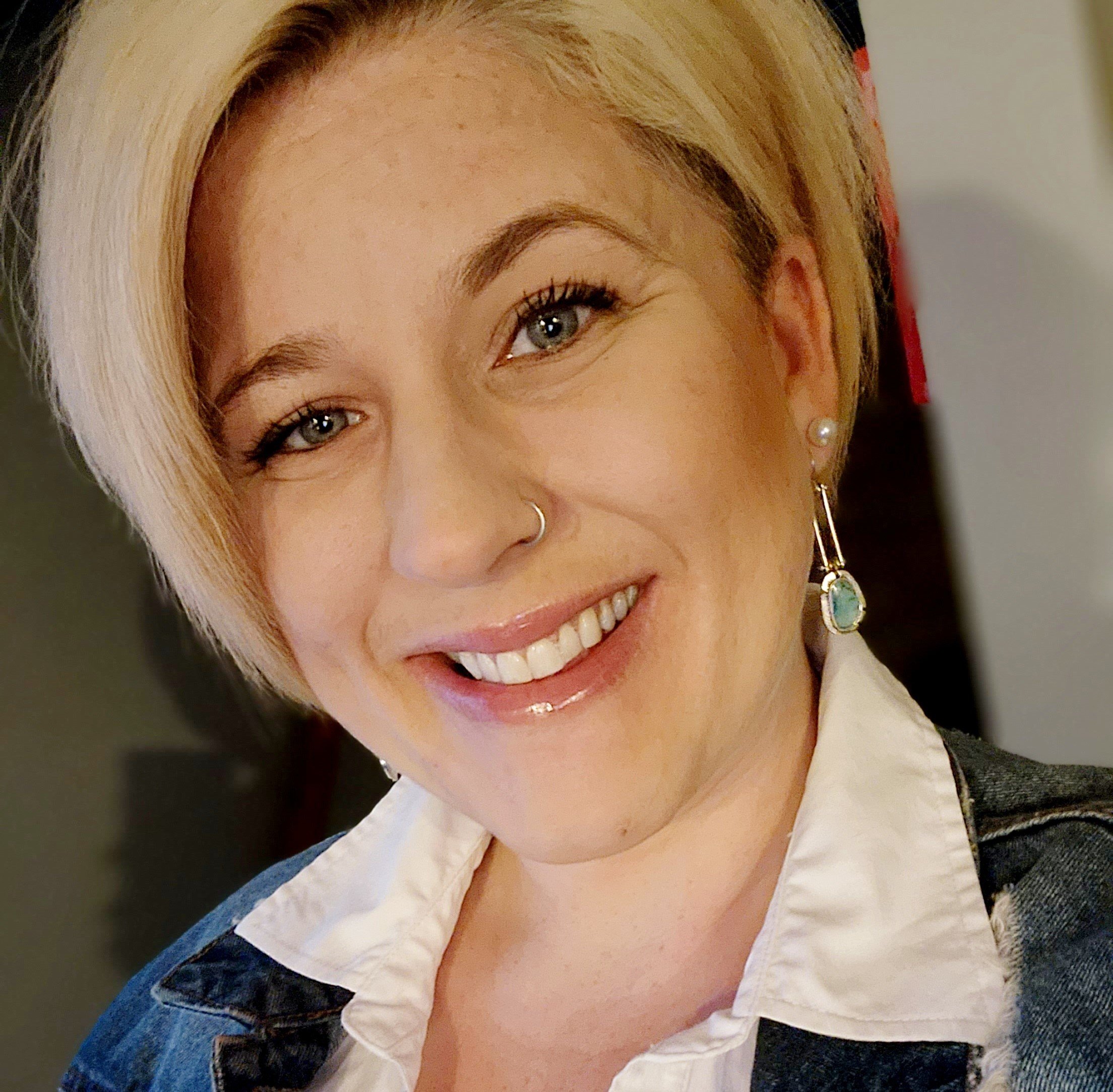 Kelli Grant
Program Director
Kelli started at Brain Balance in 2023 and is currently serving as the center's Program Director. Kelli has a passion for helping others discover their full potential and has previously worked in public service and business as a private coach. Since receiving her Bachelor's and Master's at Wichita State University, she has taught college courses in both Criminal Justice and Sociology. Kelli has a passion for community wellness and believes that Brain Balance has a tremendous impact on improving overall wellness. She is thrilled to join the team at Brain Balance and to see progress in people who are enrolled. Kelli is excited to help make breakthroughs possible!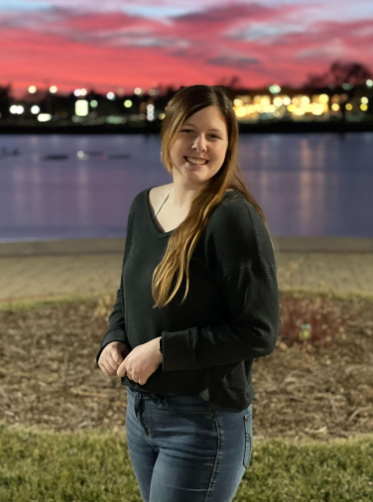 Caylee Irving
Lead Coach & Assessor
Caylee has been working at Brain Balance since 2021 and is one of our veteran coaches. She started as a coach and over time advanced her skills to become an Assessor, developing the necessary leadership skills to become Lead Coach. In addition to her strong leadership, Caylee also has a heart for helping others. Watching her brother learn to work with his diagnosis of Autism drew her to work in a field dedicated to serving others. This has directed her path as she graduated with her Bachelor's degree in Communication Sciences and Disorders from Wichita State University in 2021. She is currently working towards her Master's in Speech Language Pathology and will graduate in 2023! She is looking forward to continuing to work with kids and adults to see them progress and grow over time at Brain Balance.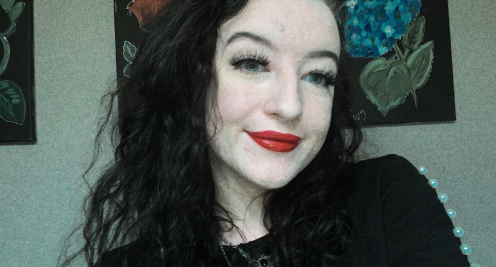 Erin Downing
Coach
Erin is our most veteran coach who has been working at Brain Balance since August of 2020. Erin was enrolled as a student in our program prior to her employment and experienced significant changes in herself. This experience gives her a unique purpose and insight into what Brain Balance can accomplish in the lives of children and their families. Erin is a strong brainstormer who strives to create new ideas to engage children in different ways while staying focused on the goal of helping them generate the changes needed to transform their lives. She continues to be a strong advocate for our students and holds a strong expertise when it comes to the efficiency of our program nights. She loves Brain Balance because of its love and appreciation for helping children grow in so many different ways.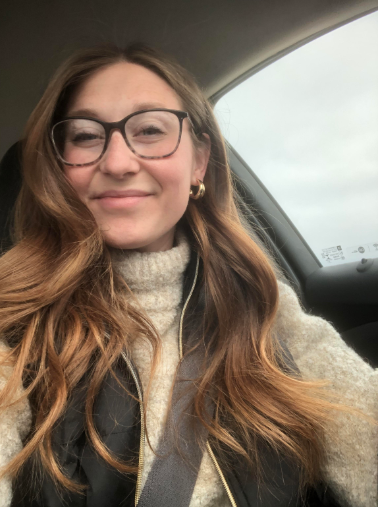 Christina Wankum
Receptionist & Coach
Christina has been with Brain Balance since August of 2022 and is currently serving as the morning receptionist and Coach. In addition to her office duties, she also assists with our program delivery. Because of her personal journey in learning to manage her ADHD, she has a passion for service and believes in the Brain Balance mission of helping anyone who is struggling with the hard emotions that often accompany behavioral and learning challenges. Christina received her Bachelor's in Leadership and Public Relations Communication in 2020 from Emporia State University and is currently working on her Master of Science in Family Therapy degree at Friends University. She has a heart for coaching which also led her into her role of Head Coach of Disc Golf at Hesston College. The desire to foster compassion-driven growth amidst hard places, inspires her in her work with kids and their families at Brain Balance.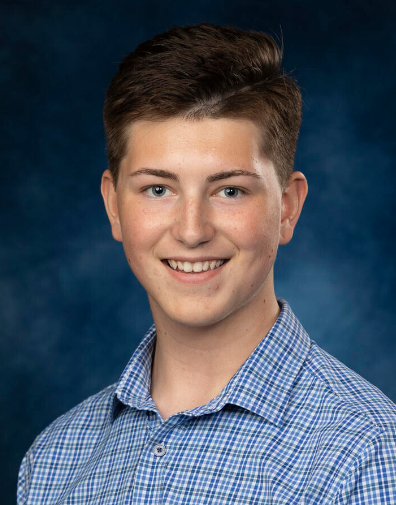 Brayden Tonn
Evening Receptionist
Brayden has been at Brain Balance since June of 2022 and is currently serving as our evening receptionist. He was a part of our Brain Balance program and believes in the ability of our program and coaches to benefit children. He is so proud to be a part of such a large impact. Brayden attends Andover Central High School and is involved in band and choir. These experiences have taught him how to be a part of a whole and have translated over to his work at Brain Balance. Brayden is a positive and encouraging presence at our front desk who is always willing to help out and interact with anyone who walks through the front door. He really enjoys the staff and general atmosphere of Brain Balance as it offers a safe and encouraging place to grow. The desire to encourage and provide a warm space for kids is what Brayden will continue to take into his work at the front desk.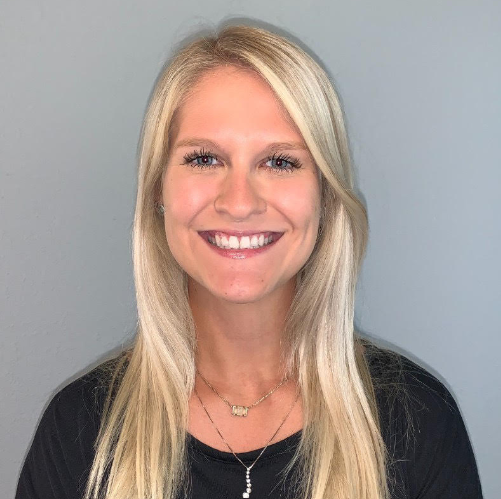 Meghan Low
Lead Assessor & Coach
Meghan has been at Brain Balance since November of 2022. She came to Brain Balance because of a desire to work with people. She was a quick learner who dove into the methods that drive changes in the Brain Balance program. This led her into her role of Lead Assessor and to specialize in the work with our 1:1 program students. She has a knack for meeting kids where they are and loves the fun environment that Brain Balance provides along with hearing the inspiring growth stories that our parents share! Meghan graduated from Friends University with a double major in Psychology and Criminal Justice and is currently working towards her Master's degree in Clinical Mental Health Counseling with an emphasis in Sports. As a former college softball player, her goal is to help student athletes progress through the emotions that come with sport. She is looking forward to continuing to do similar things at Brain Balance, as she helps kids progress through our program and help them become the best they can be.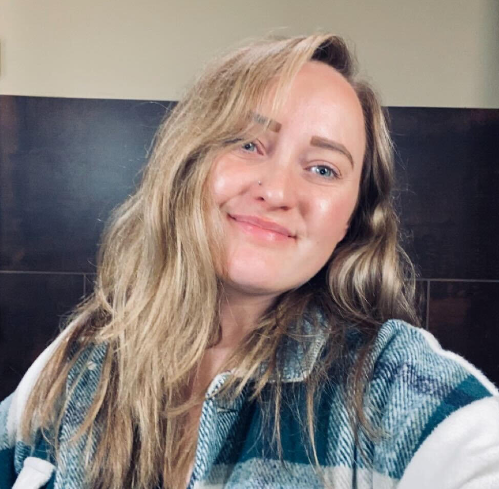 Caitlin Richmeier
Assessor & Coach
Caitlin has been at Brain Balance since October of 2022 and is currently serving as an Assessor and Coach. She came to Brain Balance through her degree program at Friends University as an Intern. She completed her internship and graduated from Friends University in December 2022 with her Bachelor's degree in Sociology and Social Services and has continued with the Brain Balance team. Caitlin has a strong passion for helping others and brings this into her work as a patient care technician at the hospital and her role as a CNA the past nine years. She loves watching Brain Balance students achieve their goals through the program. Caitlin is a consistent and compassionate member of our coaching team and brings a very calm presence to her relationships with the students.
Brain Balance Center of Wichita Events
Webinar Events
Every month we offer a free webinar on a common struggle that children and young adults across the country may experience. Each of these webinars offers information, actionable strategies for change, as well as a deeper understanding of WHY these challenges are happening and how to address the root cause.
Register Now.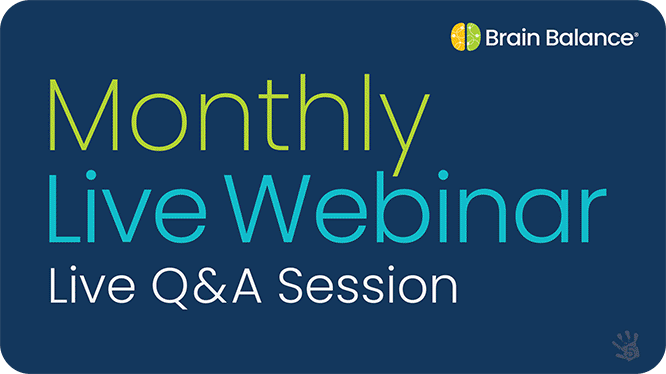 BRAIN BALANCE CENTER OF WICHITA
Brain Balance helps children who struggle behaviorally, socially, and academically through a holistic and integrated approach that is customized to meet the needs of each child.
Read more about the Center
Location
8200 E. 34th Street N
Building 1000, Suite 1008
Wichita, KS 67226
Hours
Monday: 10am – 7:30pm
Tuesday: 10am – 7:30pm
Wednesday: 10am-5pm
Thursday: 10am-7:30pm
Friday: 10am – 5pm