Brain Balance Has a Non-Medical Approach to Help Your Child
Brain Balance is the leading drug-free program designed to help kids improve focus, behavior, social skills, anxiety, and academic performance. Our comprehensive programming incorporates learnings from cognitive, behavioral and nutrition fields—an integrated approach that is literally redefining what's possible.
Is something blocking your child's social, behavioral or academic progress? Brain Balance picks up where conventional approaches leave off, going beyond the treatment of symptoms to address root causes. At Brain Balance, we're not about coping with barriers. We're about knocking them down, one small breakthrough at a time.
Research Shows Brain Balance is Effective
A Harvard study found that kids who participated in the Brain Balance Program saw a significant reduction in ADHD index scores, discernible changes in hyperactivity, enhanced cognitive attention, and reductions in oppositional behavior.
We are continually collaborating with world class researchers to show the efficacy of the program and reveal through data how the Brain Balance Program can help children, teens and adults improve.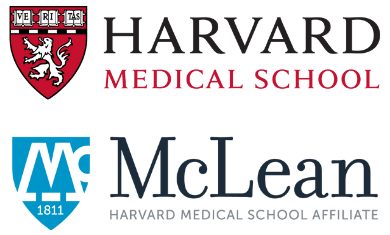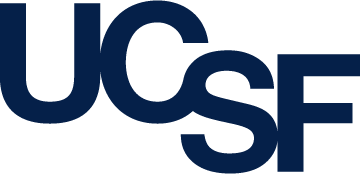 Find a better way forward. Complete the form to learn more.
About the Brain Balance Program®
The Brain Balance Program is made up of physical and sensorimotor exercises, academic skills training and healthy nutrition. It is tailored to the needs of your child, and delivered in a uniquely systematic approach that you'll be hard pressed to find anywhere else.
A Whole-Brain Approach
The program engages the brain and body together, through sensory engagement, physical development and academic learning activities.
Personalized to Your Child's Challenges
The program is tailored to your child's needs and development level, delivered with the frequency and duration needed to drive meaningful change.
1:1 Coaching & Support
Our coaches will personally guide you through the program, including evaluating progress and leveling up as your child advances.
1:1 Nutrition Sessions
A Nutrition Coach will help customize a healthy nutrition plan fit for your child's lifestyle and needs.
On-Demand Resources
You'll have access to a Program Portal where you can view on demand helper videos, nutrition content, and program resources.
Program Format
Your child can work onsite at your local Brain Balance Center with our coaches three times per week.
We also offer an at-home virtual option that is parent-led. You'll have weekly video check-ins from your program coach.
Stories from Brain Balance of San Diego
"My daughter was diagnosed with ADHD. She attended phase one of the program and has seen significant improvement in behavior and socialization skills."
Dakota, Age 8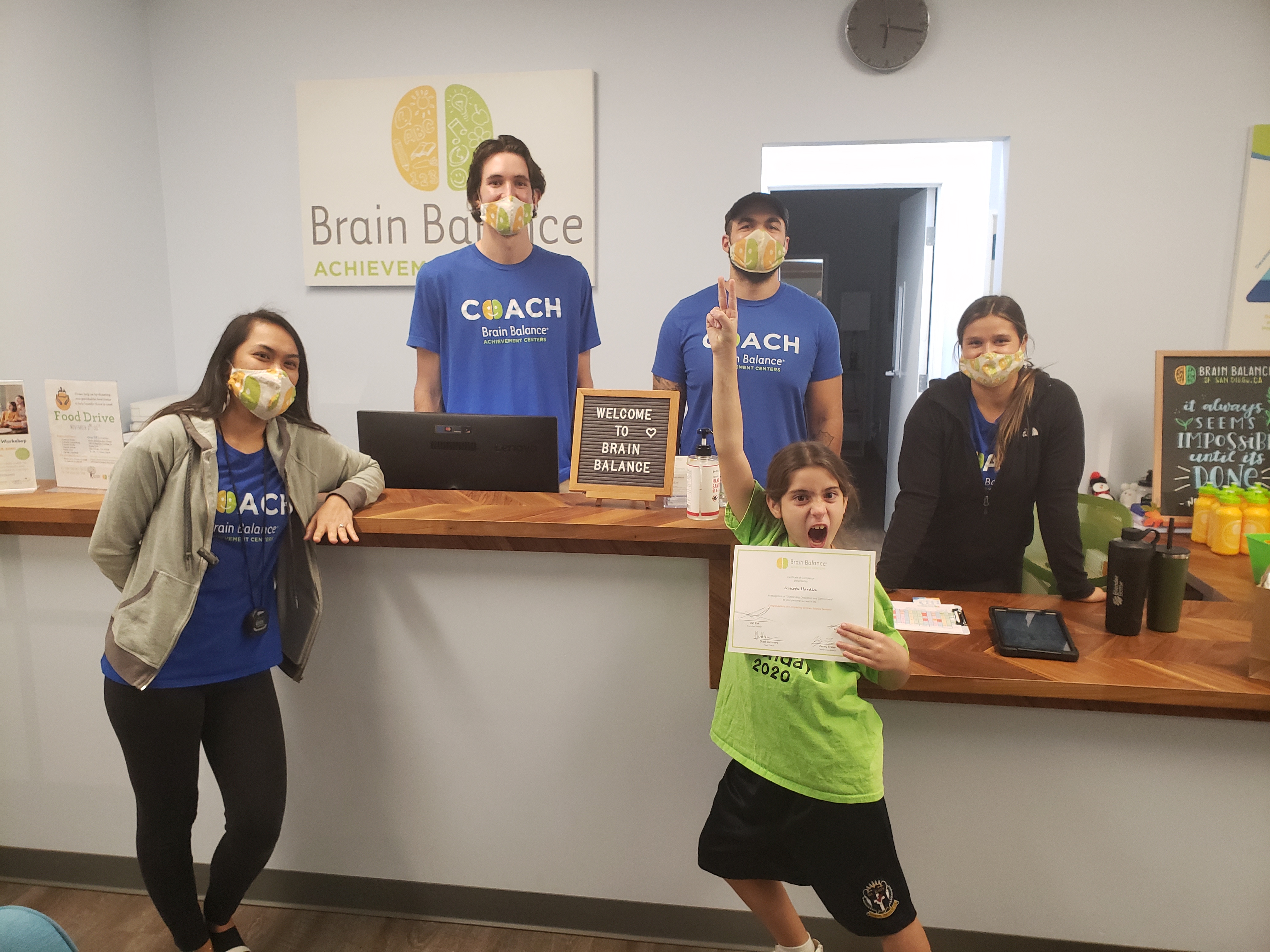 "Words cannot express how delighted I am as a Mom for my child attending the Brain Balance program in San Diego. For those of you who have children that struggle and their actions, in turn, affect everyone around them, you are not alone! The last thing I ever wanted to do was medicate our child. So I kept researching and immediately our chiropractor and Occupational Therapist recommended the program. After his assessment at Brain Balance, I gained an amazing new perspective about my child and learned that they can get to the root of his struggles with his brain! No need for scans, and no need for a diagnosis."
Hunter, Age 8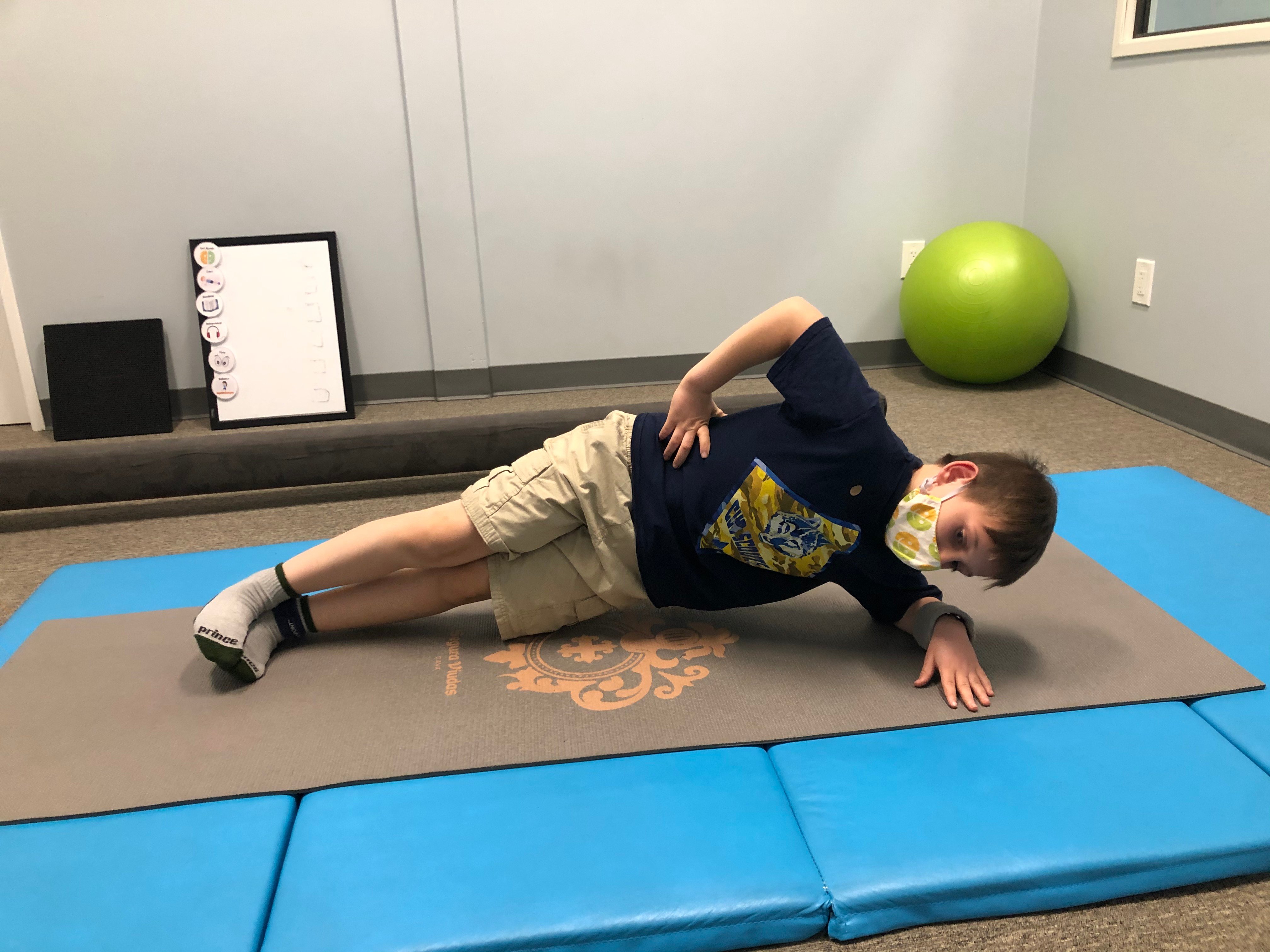 "There are not enough words in a dictionary to describe what brain balance has done for our family!"
Michelle, Age 12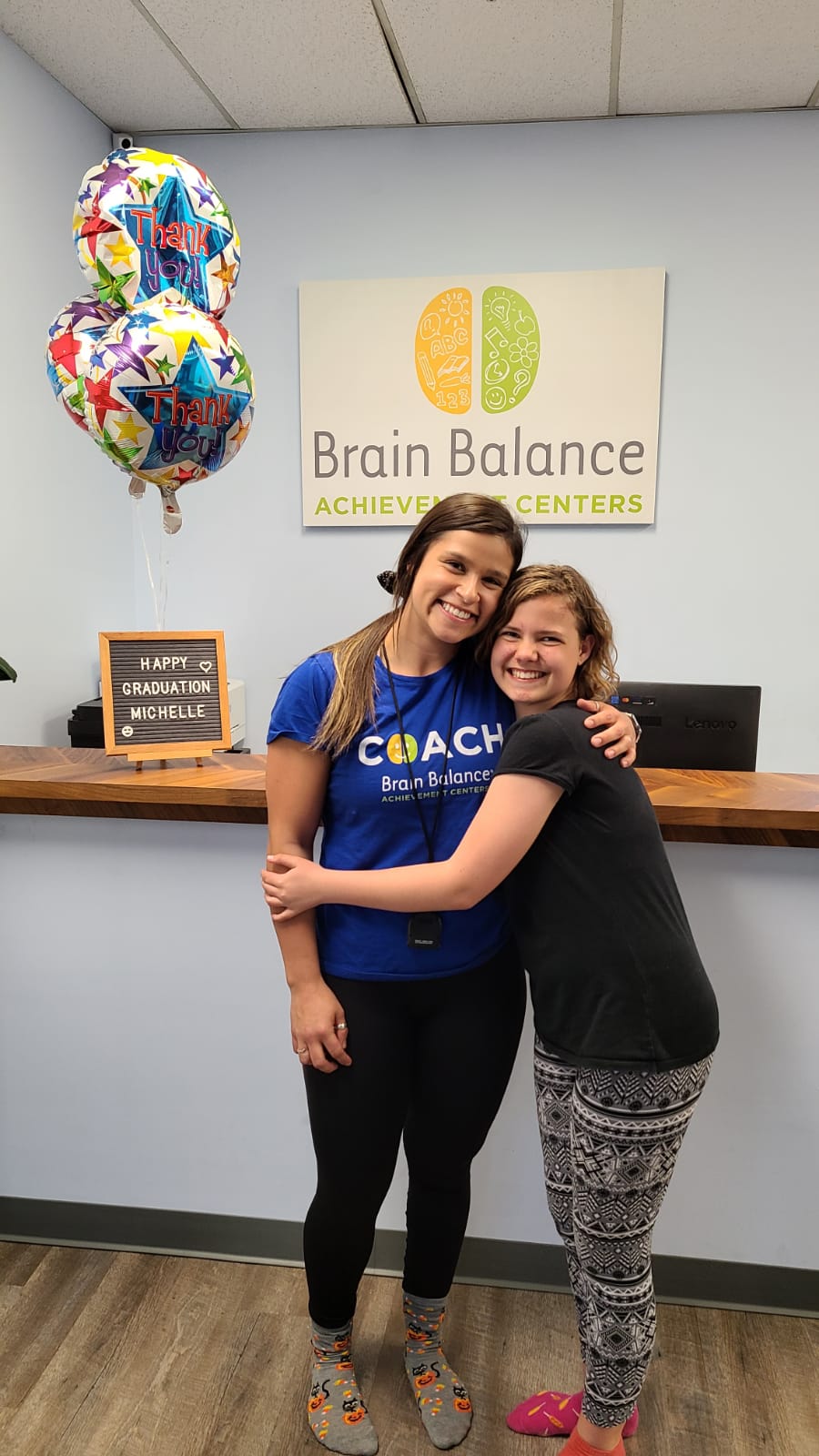 "Ariel has gained self awareness and improved his focus. This has had positive effects at school and socially. We highly recommend Brain Balance."
Ariel, Age 10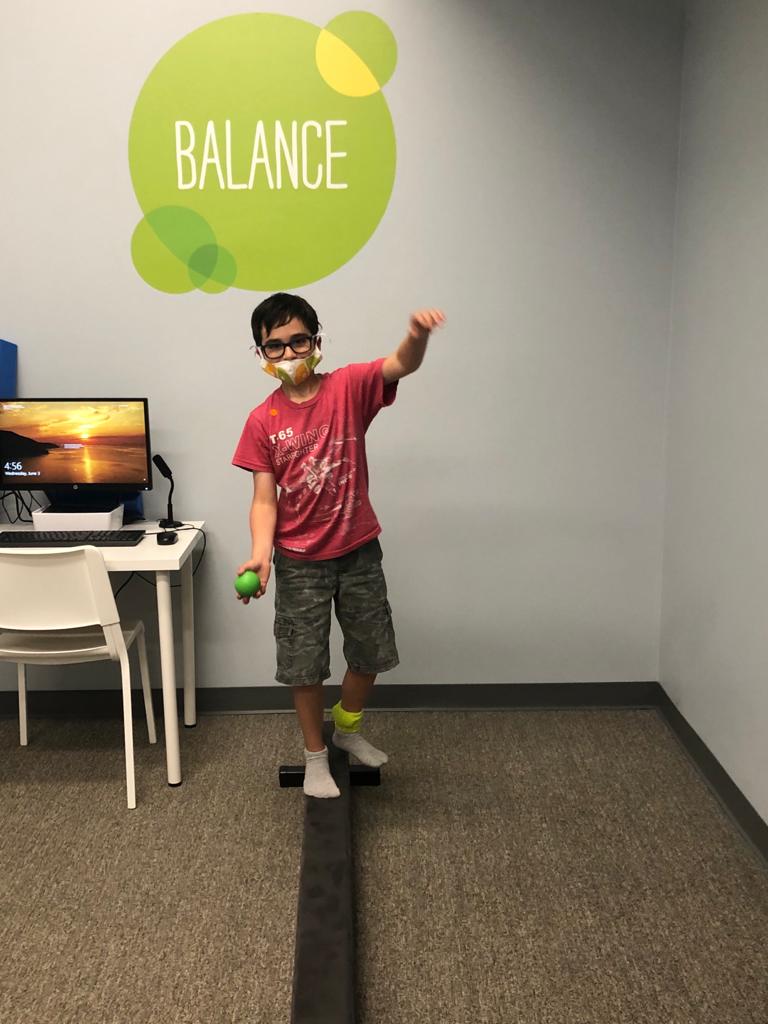 "This is an excellent program and in my experience the results were observable even after just a few sessions. My daughter loves coming to Brain Balance and has had such a good experience she says she wants to be a Brain Balance Coach when she grows up. After two weeks I received my daughters 1st positive note home from school and after a month she no longer needed her behavior chart at school. At home I see she is less impulsive, her meltdowns are almost non-existent, she is able and even enjoys playing on her own, she is less reactive, and is willing to and utilizes calm down methods."
Colette, 5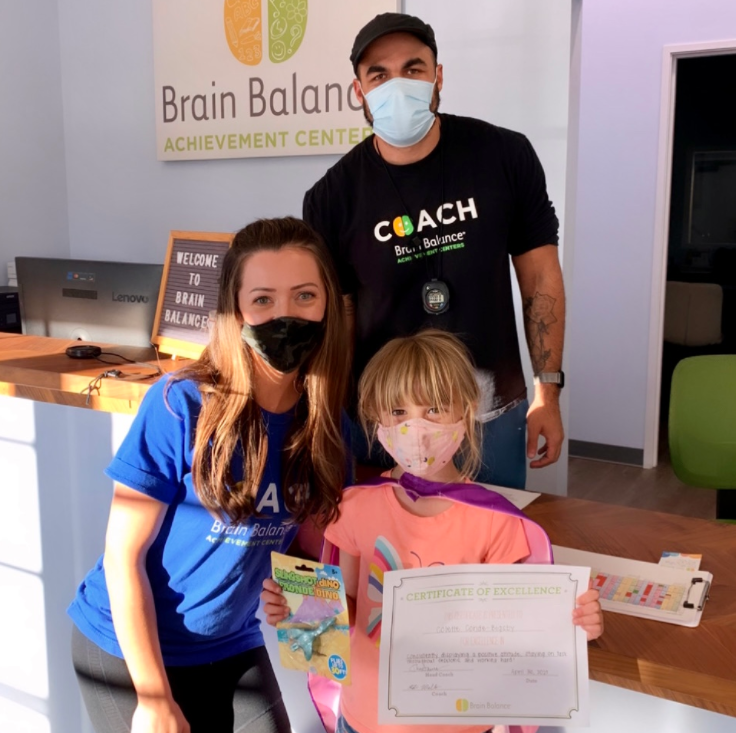 Frequently Asked Questions
Is there any research behind the program?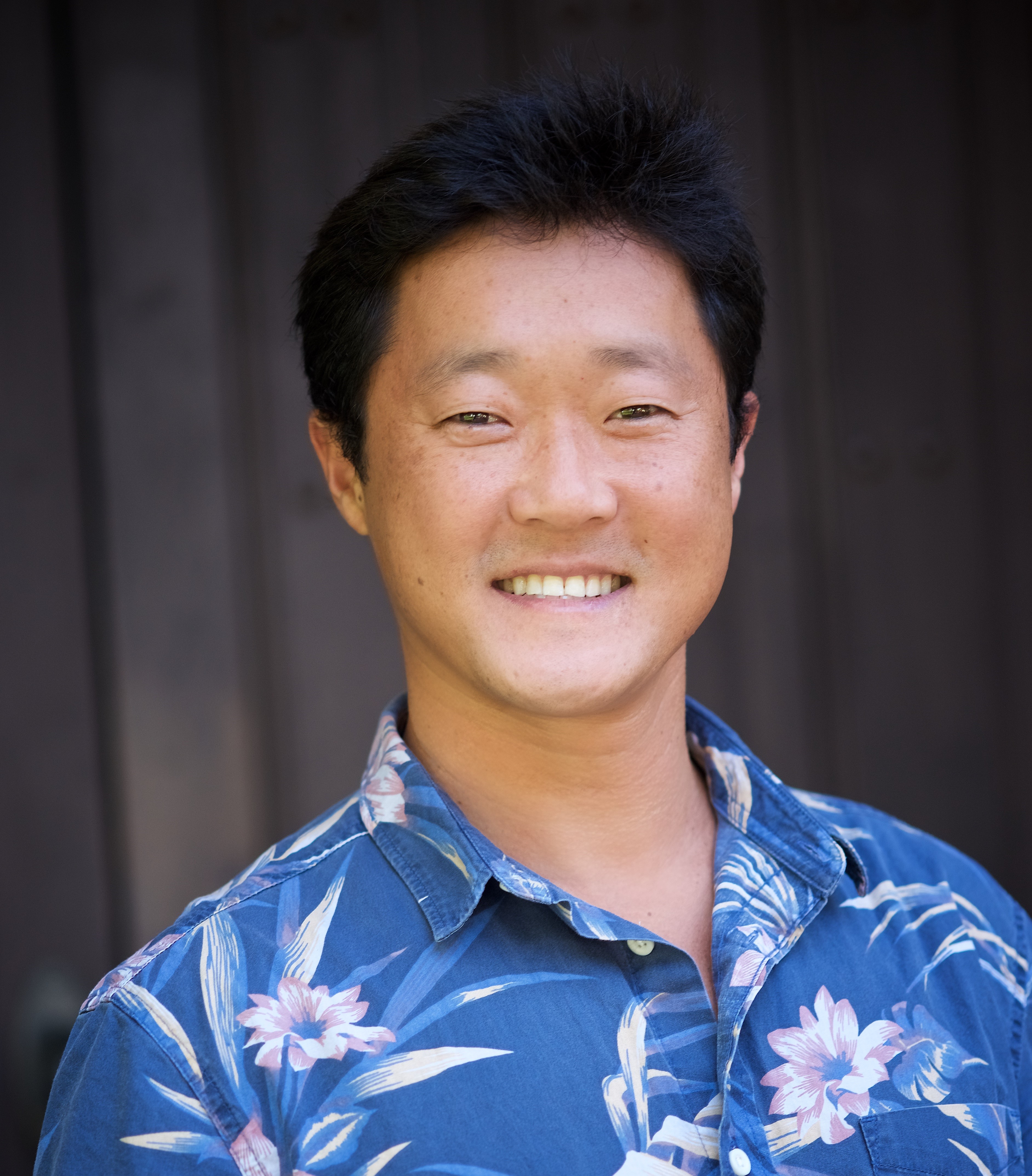 Jon Pak
Executive Director
Upon learning about the Brain Balance program, Jon's excitement for opening a Center in the San Diego area has grown since day one. His passion to open the Center is born out of the experience in raising a son with developmental disabilities. He values many incredible connections with other friends and families in the community that share a similar experience. His background includes serving on the board of Kids Included Together, Just in Time for Foster Youth as well as the Korean American Coalition of San Diego.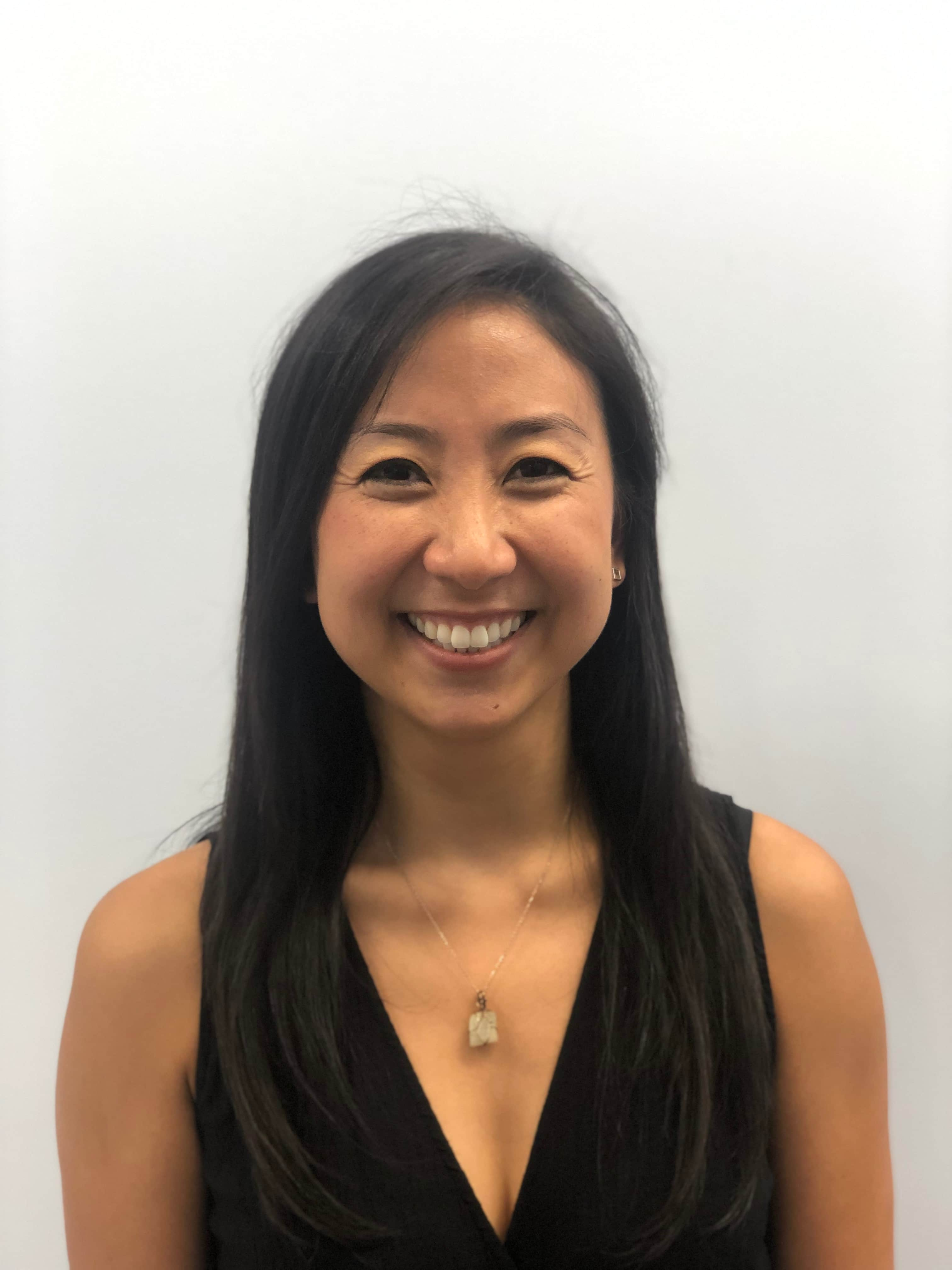 Amanda Lee
Center Director
Amanda has a Masters in Education and brings over 15 years of experience working with students, families, communities, and school districts. As a lifelong learner, she's a sponge for information and active in promoting equity and access to quality education. She believes every person should have the opportunity to actualize their full potential and to live life to the fullest. Her other passions include dancing, beach volleyball, enjoying the outdoors, travel, and being a foodie.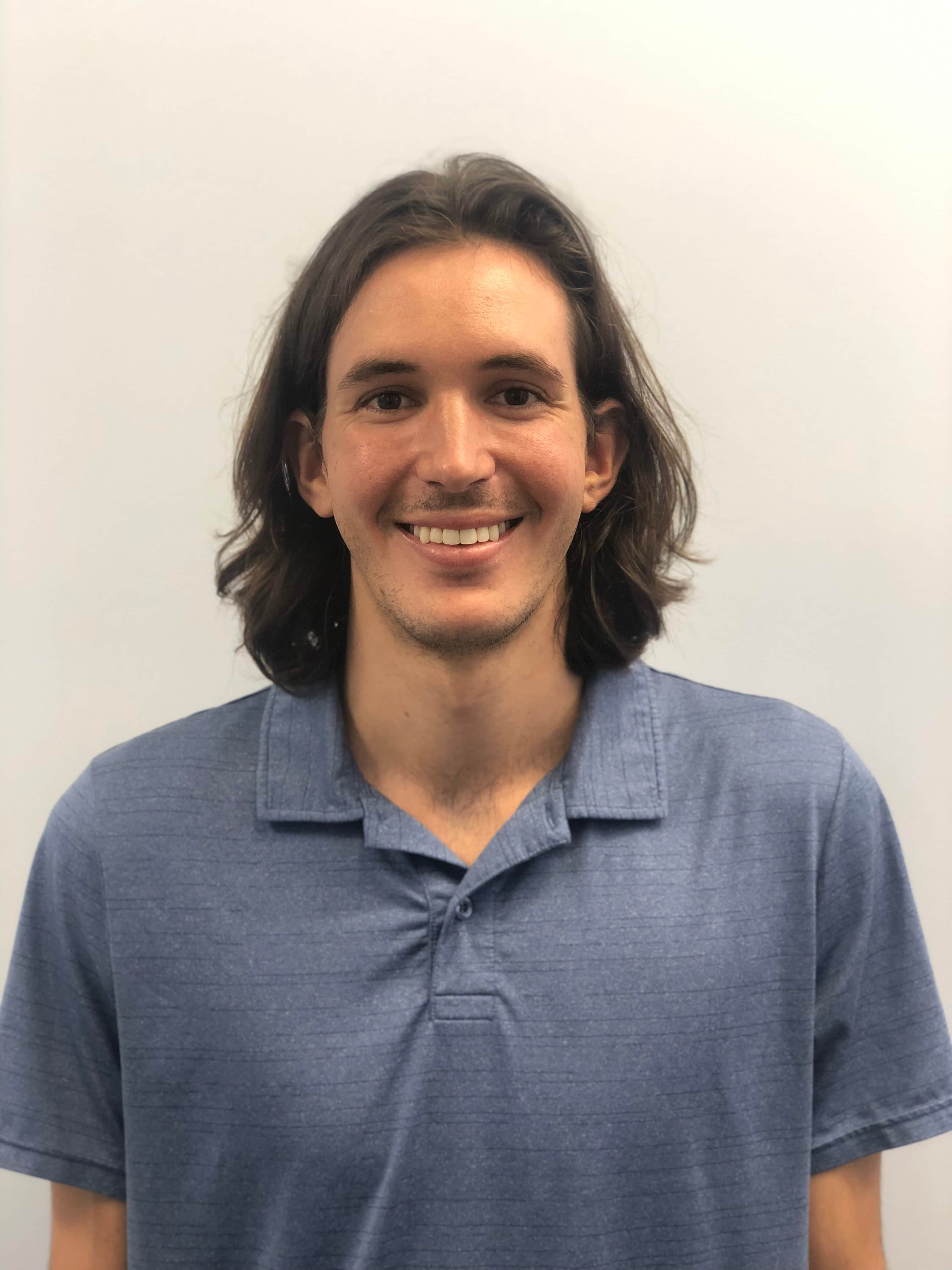 Kenny Fraser
Center Coordinator
Kenny was born and raised in Northern California. In 2014, he moved to San Diego to attend and play collegiate basketball at the University of California, San Diego. He graduated in 2018 from UCSD with a Bachelor's of Arts in International Business. Kenny has enjoyed working with children through basketball as well as at a before and after school program at an elementary school.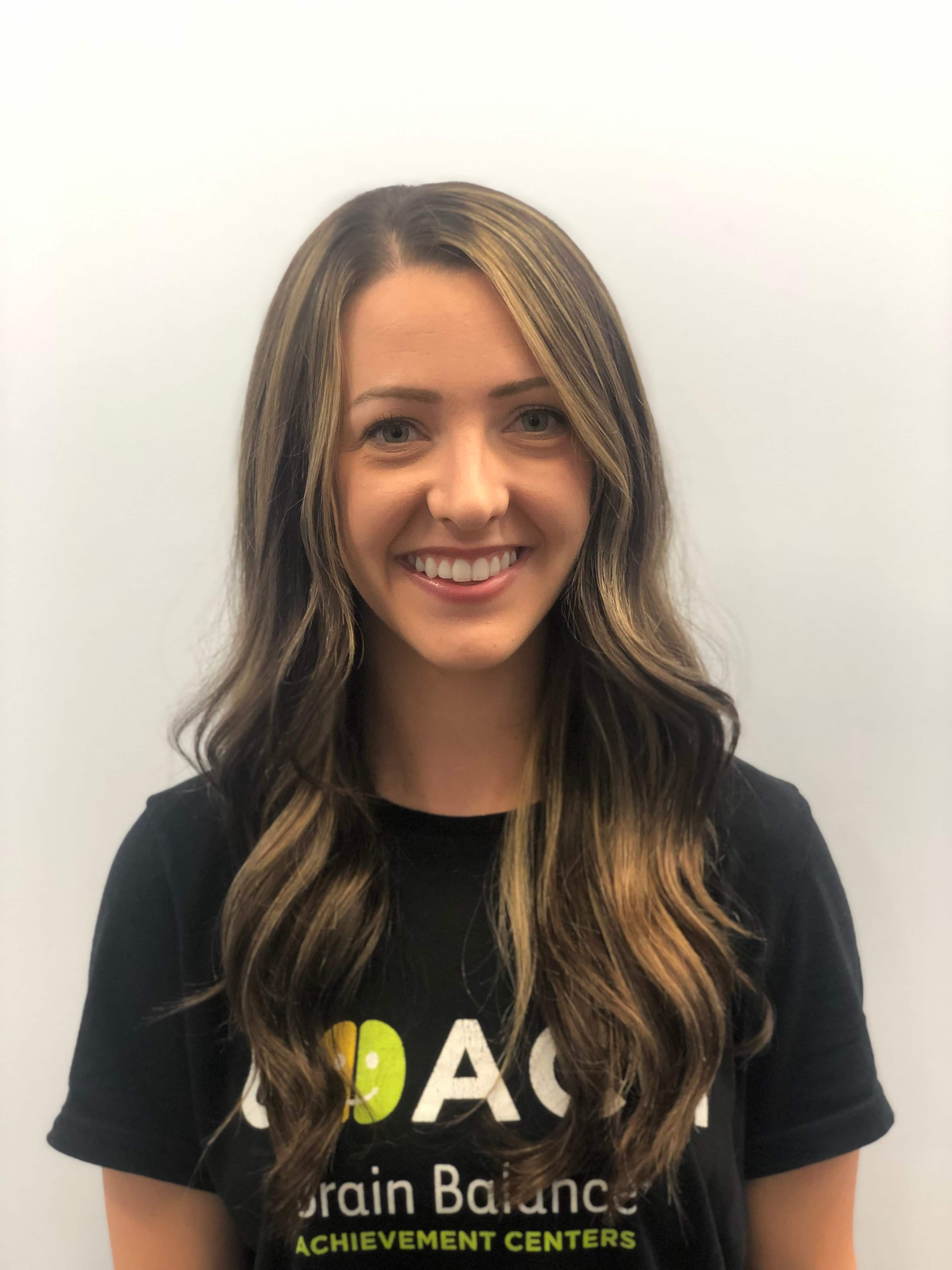 Katie Mello
Coach
Katie was born and raised in the Bay Area where she attended San Jose State University and graduated with a Bachelor's degree in Kinesiology with an emphasis in Inclusive Physical Activity in Communities. She loves the multidisciplinary approach Brain Balance offers, and can't wait to learn more about and help support all of the families that come to Brain Balance. When she's not at work, you can find Katie walking on the beach, lifting weights, or preparing (and eating!) a healthy meal.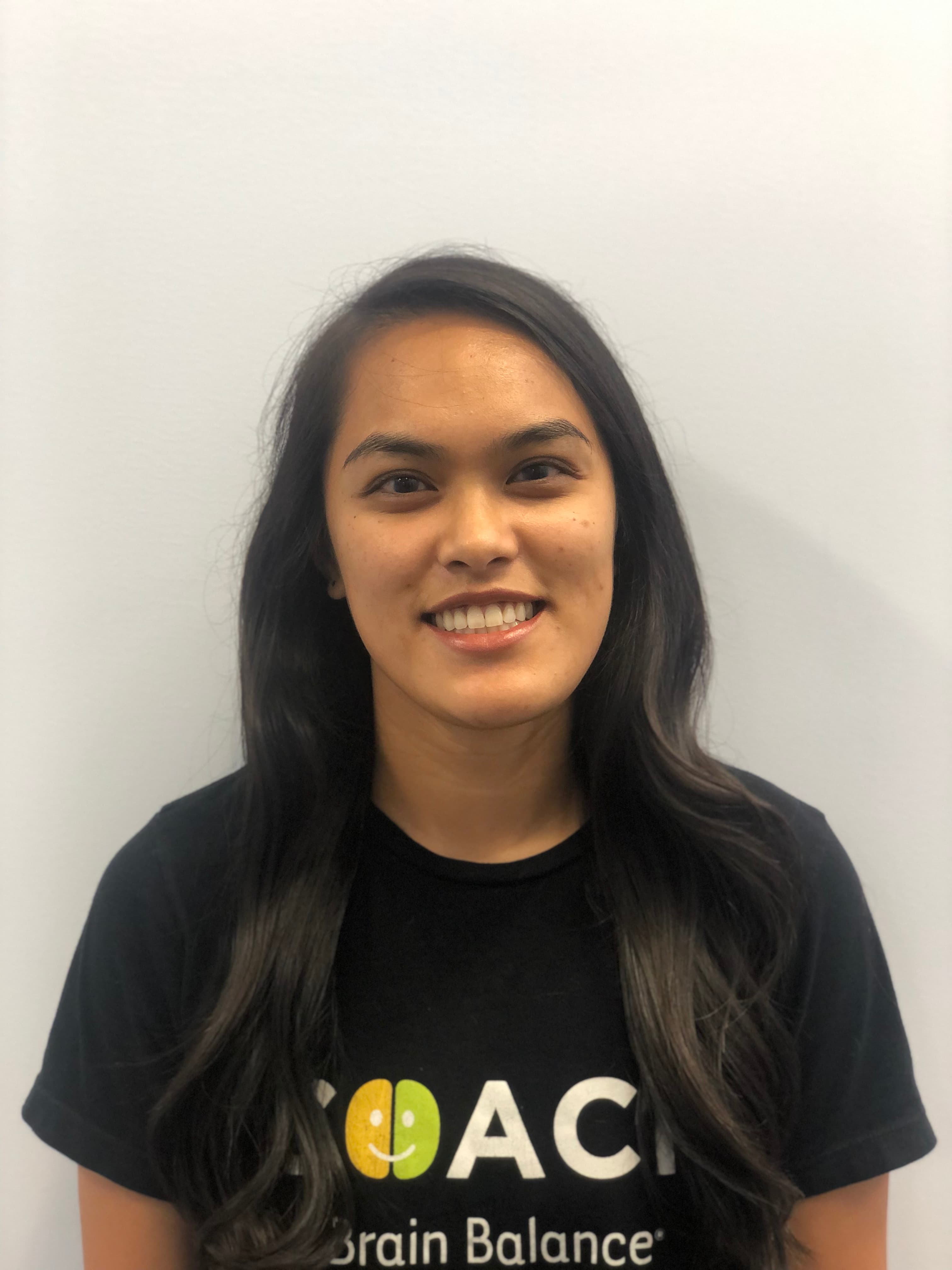 Shanelle Sanchez
Interim Head Coach
Shanelle is originally from Long Beach. She graduated CSU Long Beach with her B.S. in Biological Sciences.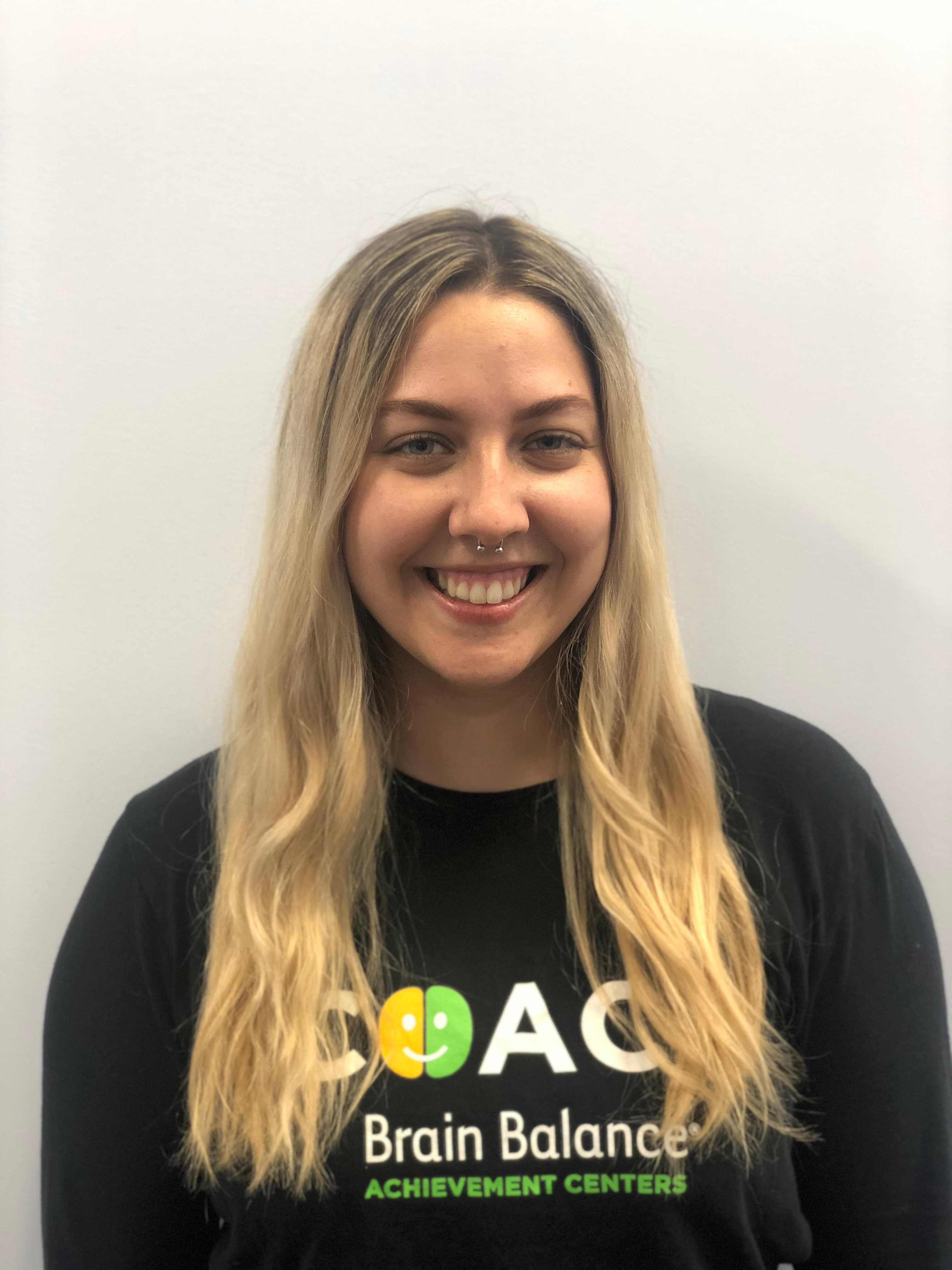 Victoria Hoey
Coach
Victoria Hoey was born and raised in San Diego. She earned her degree in Behavioral and Social Sciences and has over 6 years experience as a nanny. Her favorite subjects are child development and psychology. Her career goals are to be in social work and be an advocate for children.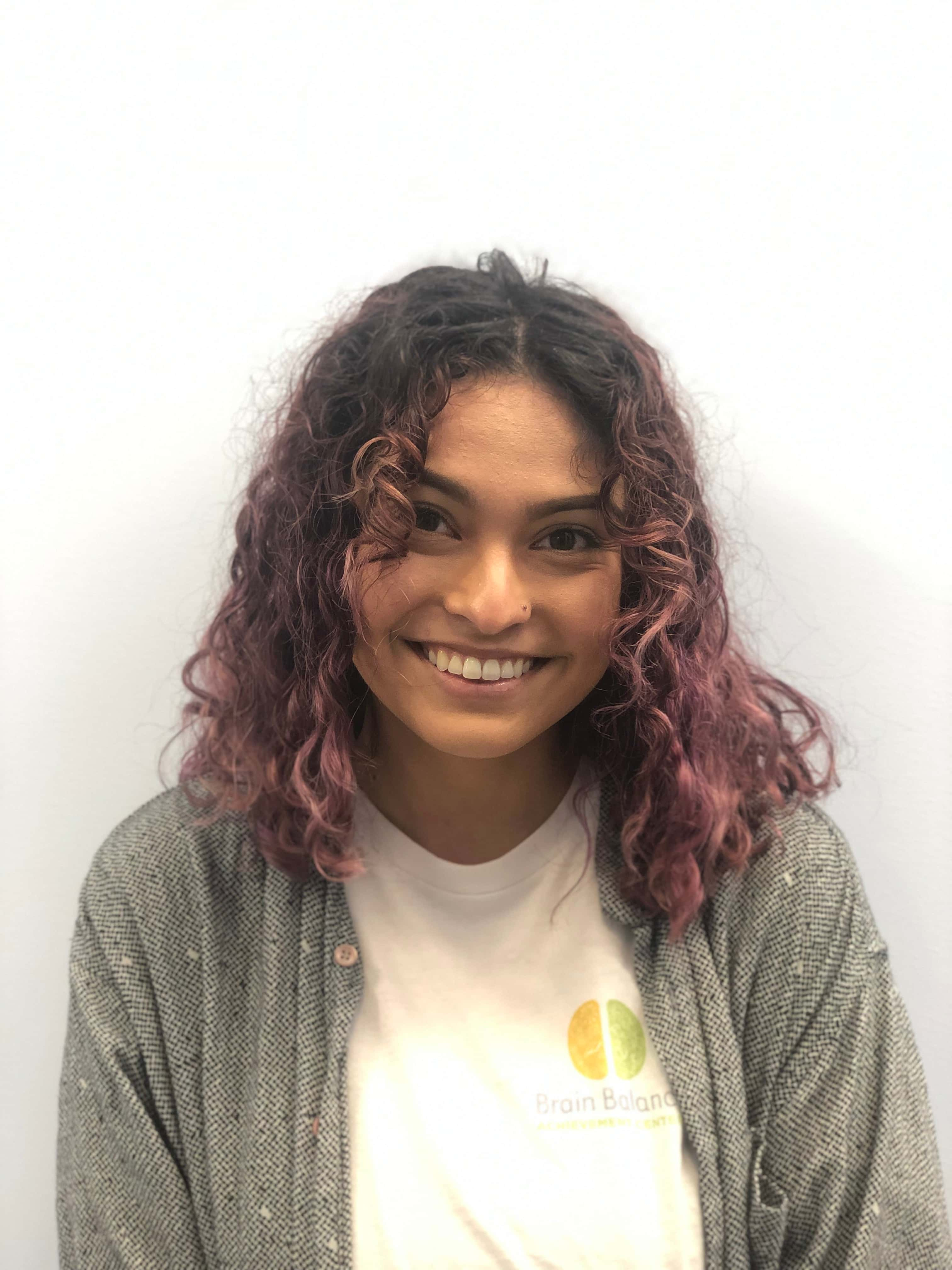 Kai Gutierrez
Coach
Kai was born and raised in Southern California and recently moved back down to San Diego after graduating from Point Loma Nazarene University in 2019 with a bachelor's degree in Kinesiology and minor in Psychology. She has a background in Physical Therapy and worked as an aide for 2 years before starting at Brain Balance. Outside of coaching you can find Kai lost in the world of whatever book she's reading that week, at the beach, rock climbing or out being a social butterfly with friends.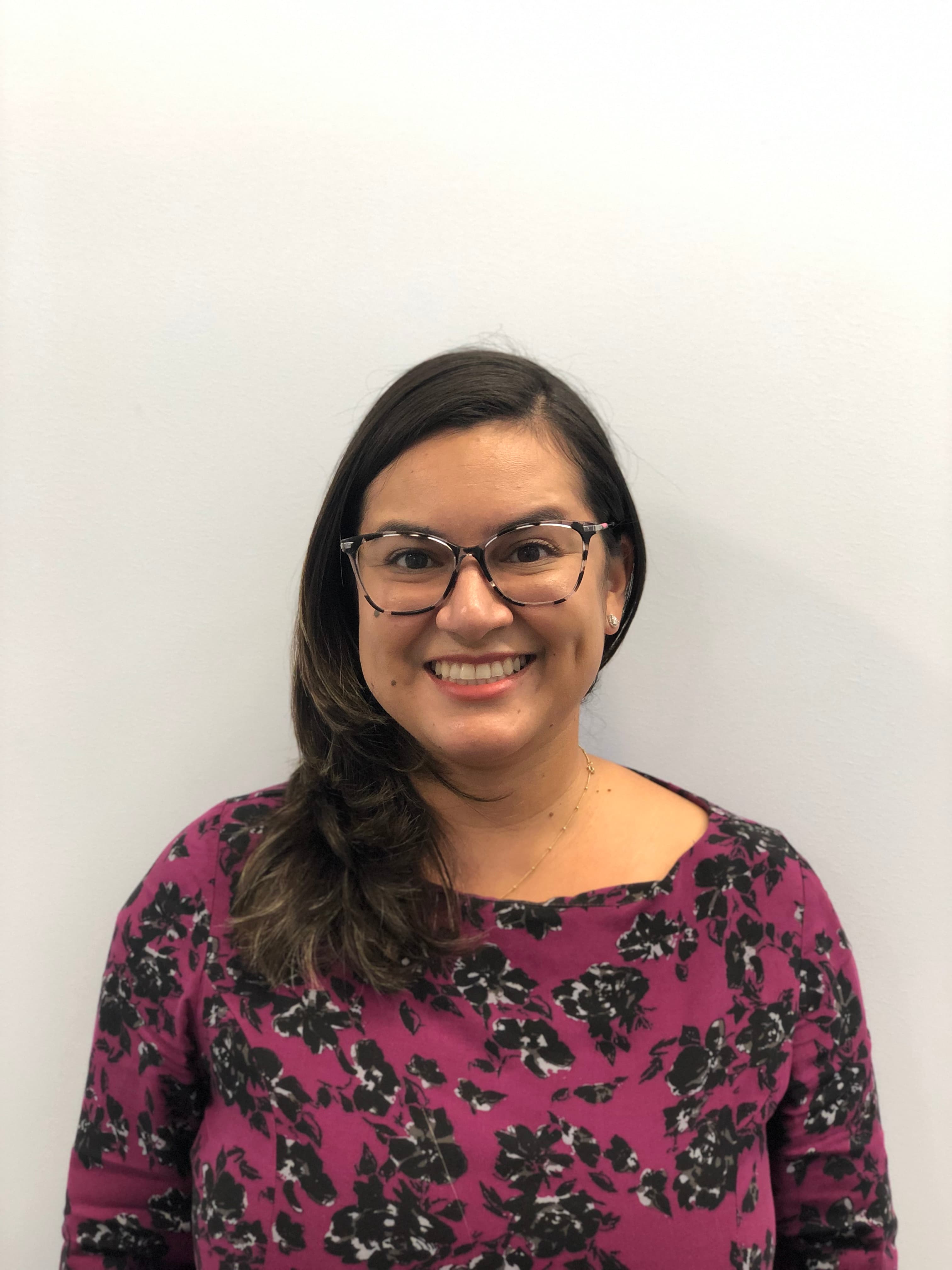 Angie Arciga
Program Director
Angie has over 6 years experience working with Brain Balance of Los Angeles and is excited to join the San Diego and Chula vista team! She graduated with her BS in Exercise Science from CSULA and brings experience in the Physical Therapy field. Her creativity and background in music bring unique ideas and ways to work and have fun with children while developing and creating new neural pathways. She also enjoys traveling, singing and playing mariachi music, and being out in nature.
Brain Balance of San Diego Events
San Diego Public Library Programs (FREE): Download schedule (PDF)
Toddlers - "Let's Play":
Join Brain Balance of San Diego and Chula Vista on a magical, multisensory adventure with fun on and off the pages to wiggle, move, and play.
School-Age - "What's Your Superpower?":
Join Brain Balance of San Diego and Chula Vista to discover and train your superpower and share ways to be a stronger part of your community.
Parent Seminar - "The Developing Brain and Learning Success":
Understand your child's developing brain and explore techniques to help them reach their potential in and out of the classroom from better focus to behavior to social skills.
Webinar Events
Every month we offer a free webinar on a common struggle that children and young adults across the country may experience. Each of these webinars offers information, actionable strategies for change, as well as a deeper understanding of WHY these challenges are happening and how to address the root cause.
Register Now.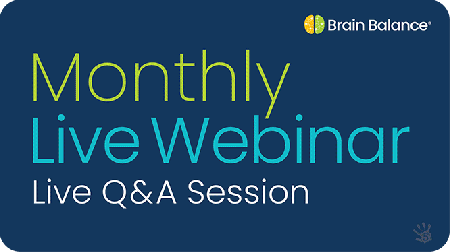 Healthy Habits Contest
May 1-30, 2022
Participate in Mental Health Awareness Month by trying at least one Healthy Habit Bingo activity per day throughout the month of May. For every activity you complete, tag @brainbalancesandiego on Instagram, email sandiego@brainbalancecenters.com , or stop by one of our centers to win a special prize, one prize per person. The individual who completes the most challenges will win the Grand Prize, a Wellness Gift Basket which includes a Brain Balance Assessment Voucher, breathing ball, journal, Nekter gift card, and more (value $250). Open to all ages.
Like and follow us @brainbalancesandiego on Facebook and Instagram to get contest updates and winner announcements.
Click here to download the Healthy Habits Bingo card
*Disclaimer: Contest is valid for Brain Balance of San Diego and Chula Vista only. Brain Balance Centers are individually owned and operated. This contest is in no way affiliated with any other Brain Balance Center location. Contest begins May 1, 2022 (12:00 AM PST) through May 31, 2022 (11:59 PM PST). One prize per person, value $5. Prize must be picked up at Brain Balance of San Diego anytime between May 1, 2022 through June 3, 2022 during normal business hours. The individual with the most completed activities will win the Grand Prize, a Wellness Gift Basket, value $250. No purchase necessary. Purchase does not enhance the chance of winning. Winners will be contacted June 1, 2022. The contest is sponsored by Brain Balance of San Diego and Chula Vista and is not associated with Facebook, Instagram, or any other affiliate. By participating in this contest, you agree to the Brain Balance Media Waiver & Release. We are committed to your privacy. By participating in this contest, you give Brain Balance of San Diego consent to contact you about the contest and our program by email, phone, or text message. For more information, check out Brain Balance's privacy policy.
Virtual Open House: Summer Intensive
Thursday, May 26, 2022, 7:30 PM - 8:00 PM
RSVP Here
Discover how Brain Balance of San Diego and Chula Vista can help you prevent the Summer Slide and get ahead.

Transform your child's life this summer by improving:
-Focus
-Learning
-Behavior
-Executive Functioning
-Cognitive Skills
-Social Skills
-And More!

Attendees will receive a free summer guide and assessment special.
Assess-a-Thon
Saturday, June 4 and June 11, 2022, 9:00 AM - 3:30 PM
Get a jump start this summer and learn ways you can improve your focus, memory, learning, regulation, and more. We will be hosting assessments throughout the day. Appointments required. Book yours today! Ask about our Summer Scholarship, available for a limited time.
Email: sandiego@brainbalancecenters.com
---
Webinar Recordings
Virtual Open House: Adult Program
Find your better way forward with the Brain Balance Adult Program! Brain Balance is a personalized program designed to improve focus, stress management, anxiety, memory, comprehension, and performance. We'll help you understand your unique brain and create a tailored plan for success.
Watch Here
Virtual Open House: Coaching Independence
Tour Brain Balance of Chula Vista & learn ways to successfully coach your child towards age-appropriate independence from staying focused to improving executive functioning to completing homework and chores.
Watch Here.
Virtual Open House: Executive Function Skills
Tour Brain Balance of San Diego, to tour the center and learn ways to improve you and your child's executive functions to achieve your goals this new year from better focus to time management to accomplishing chores at home.
Watch Recorded Webinar

Food for Thought and Healthy Kids
Grow healthy and happy kids by understanding the gut-brain connection and try simple actions to improve your child's development. Presented by Sonia's Healthy Corner, a certified Health and Nutrition Coach.
Watch Recorded Webinar
Sensory Sensitivities: Holiday Guide
Click here to view the webinar.
Join Amanda Lee, M.A.Ed, Center Director, and Angie Arciga, Program Director of Brain Balance to learn more about sensory sensitivities and explore practical tips to keep the upcoming holiday season sensory-friendly and stress-free from behavior and meltdowns to sensory overload and nutrition.
Review sensory challenges
Learn commons triggers during the holidays
Ways to plan ahead to improve behavior and reduce meltdowns
Speech Therapy: Empowering Parents to Take the Lead
Click here to view the webinar.
Speech-language therapy is invaluable in helping children improve communication skills. The most effective form of speech therapy involves parents in every step of the evaluation and treatment process. Join Dr. Katherine McKernan, SLPD, CCC-SLP, and Amanda Lee, M.A.Ed, Center Director of Brain Balance San Diego to learn more about quality speech therapy strategies and how to be your child's best advocate.
Dyslexia 101 - Virtual Workshop
Click here to view the webinar.
Dyslexia is the most commonly diagnosed learning disorder often involving difficulty reading and decoding. Join Brain Balance of San Diego and Chula Vista to learn the myths around dyslexia, its impacts, assessment and intervention help, and what you can do about it at home. Followed by live Q&A.
Attention and Focus
Join Amanda Lee, M.A.Ed, Center Director of Brain Balance San Diego, to explore WHY so many kids struggle with attention and focus. Learn more about ADHD; what red flags to look out for; how their struggles impact them socially, academically, and behaviorally; and what you can do to improve it. Followed by live Q&A. Free virtual workshop for parents, educators, and professionals.
Click here to view the webinar.
IEP 2.0: Beyond the Basics
Special Education Advocate and Speech Pathologist Crystal Sanford, M.Ed., M.A. CCC-SLP will provide advanced tips, strategies, and hope for your IEP parenting journey.
Click here to view the recorded webinar.
IEP Rights: What Parents Need to Know
If your child is struggling in school, it's important to know your options and rights to provide your child the support they need to thrive. Join Thomas Nelson, Special Education Rights Attorney, to learn the ins and outs of 504s and Individualized Education Plans (IEP).
Click here to view the recorded webinar.
---
Find more content about us and our Brain Balance Program
BRAIN BALANCE OF SAN DIEGO
Brain Balance helps children who struggle behaviorally, socially, and academically through a holistic and integrated approach that is customized to meet the needs of each child.
Read more about the Center
Location
10175 Rancho Carmel Drive
Suite 124
San Diego, CA 92128
Hours
Monday – Friday: 11:00 a.m.- 7:00 p.m.
Saturdays by appointment only