Welcome to Brain Balance of San Diego

Brain Balance of Greater San Diego Events
Download Monthly Calendar of Events - Bilingual (PDF)
Brain Balance of Encinitas Grand Opening
Wednesday, February 22, 2023
12:00 PM - 2:00 PM, 12:30 PM ribbon cutting
Celebrate the opening of Brain Balance of Greater San Diego's newest center in Encinitas! Enjoy food, art, door prizes, brain training activities, and limited time program specials for attendees only. The Brain Balance Program is an evidence-based, drug-free brain training program designed to help improve focus, anxiety, performance, learning, behavior, regulation, sensory processing, memory, motivation, and more. It's never too late to change your brain! Discover how Brain Balance can help you and your family thrive.
RSVP: bit.ly/bben0223
Grand Opening Details - Bilingual (PDF)
Downloads
Webinar Events
Every month we offer a free webinar on a common struggle that children and young adults across the country may experience. Each of these webinars offers information, actionable strategies for change, as well as a deeper understanding of WHY these challenges are happening and how to address the root cause.
Register Now.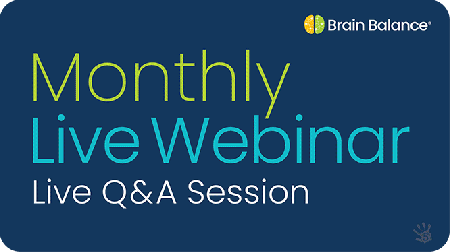 Find more content about us, webinars on demand, and our Brain Balance Program
BRAIN BALANCE OF SAN DIEGO
Brain Balance helps children who struggle behaviorally, socially, and academically through a holistic and integrated approach that is customized to meet the needs of each child.
Location
10175 Rancho Carmel Drive
Suite 124
San Diego, CA 92128
Hours
Monday – Friday: 11:00 a.m.- 7:00 p.m.
Saturdays by appointment only