Welcome to Brain Balance of San Diego

Brain Balance of San Diego Events
Toddlers - "Let's Play":
Join Brain Balance of San Diego and Chula Vista on a magical, multisensory adventure with fun on and off the pages to wiggle, move, and play.
School-Age - "What's Your Superpower?":
Join Brain Balance of San Diego and Chula Vista to discover and train your superpower and share ways to be a stronger part of your community.
Parent Seminar - "The Developing Brain and Learning Success":
Understand your child's developing brain and explore techniques to help them reach their potential in and out of the classroom from better focus to behavior to social skills.
Summer Activity Passport
June is National Great Outdoors Month and we want to encourage you to stay away from screen time this summer and engage your body and brain outside instead. Follow us on Facebook and Instagram for more fun ideas this summer break. Tag us to show off all your fun for a chance to be featured!
Download your Summer Activity Passport here.
Webinar Events
Every month we offer a free webinar on a common struggle that children and young adults across the country may experience. Each of these webinars offers information, actionable strategies for change, as well as a deeper understanding of WHY these challenges are happening and how to address the root cause.
Register Now.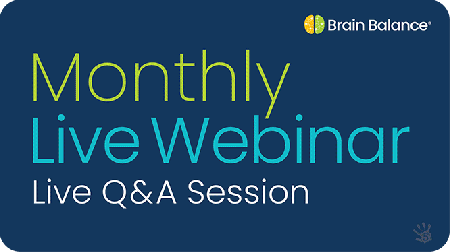 Find more content about us, webinars on demand, and our Brain Balance Program
BRAIN BALANCE OF SAN DIEGO
Brain Balance helps children who struggle behaviorally, socially, and academically through a holistic and integrated approach that is customized to meet the needs of each child.
Location
10175 Rancho Carmel Drive
Suite 124
San Diego, CA 92128
Hours
Monday – Friday: 11:00 a.m.- 7:00 p.m.
Saturdays by appointment only