Welcome to Brain Balance of San Diego

Brain Balance of Greater San Diego Events
Download Monthly Calendar of Events - Bilingual (PDF)
Fun Foods Bingo
Download your free activity guide to encourage healthy eating habits as your child returns to school.
Assess-a-thon
Saturday, August 27, 2022 and Saturday, September 10, 2022 9:00 AM - 3:30 PM
Get ahead this school year and understand your child's baseline for learning, social skills, behavior, focus, and more. Don't wait for fights over homework, calls from teachers, or get stuck behind a backlog of other concerned families. Assessment by appointment only for kids, teens, and adults. Limited availability. Ask about our Back-to-School enrollment special, available for a limited time.
Email: sandiego@brainbalancecenters.com
Brain Balance of Chula Vista Anniversary Event
Thursday, September 15, 2022 3:00 PM - 6:00 PM
Celebrate Brain Balance of Chula Vista's Anniversary with a tour and program specials! Learn more about our research-based, drug-free, brain training program and see the program in action. The Brain Balance Program is designed to help improve focus, learning, behavior, regulation, sensory processing, memory, motivation, and more for kids, teens, and adults. Limited assessment and enrollment specials and surprises for attendees only.
RSVP Here
Webinar Events
Every month we offer a free webinar on a common struggle that children and young adults across the country may experience. Each of these webinars offers information, actionable strategies for change, as well as a deeper understanding of WHY these challenges are happening and how to address the root cause.
Register Now.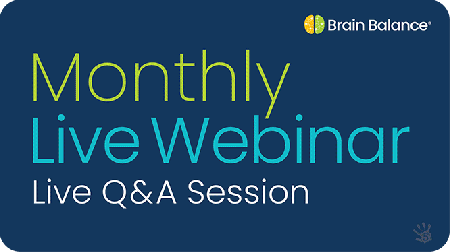 Find more content about us, webinars on demand, and our Brain Balance Program
BRAIN BALANCE OF SAN DIEGO
Brain Balance helps children who struggle behaviorally, socially, and academically through a holistic and integrated approach that is customized to meet the needs of each child.
Location
10175 Rancho Carmel Drive
Suite 124
San Diego, CA 92128
Hours
Monday – Friday: 11:00 a.m.- 7:00 p.m.
Saturdays by appointment only