Brain Balance Has a Non-Medical Approach to Help Your Child
Brain Balance is the leading drug-free program designed to help kids improve focus, behavior, social skills, anxiety, and academic performance. Our comprehensive programming incorporates learnings from cognitive, behavioral and nutrition fields—an integrated approach that is literally redefining what's possible.
Is something blocking your child's social, behavioral or academic progress? Brain Balance picks up where conventional approaches leave off, going beyond the treatment of symptoms to address root causes. At Brain Balance, we're not about coping with barriers. We're about knocking them down, one small breakthrough at a time.
Research Shows Brain Balance is Effective
A Harvard study found that kids who participated in the Brain Balance Program saw a significant reduction in ADHD index scores, discernible changes in hyperactivity, enhanced cognitive attention, and reductions in oppositional behavior.
We are continually collaborating with world class researchers to show the efficacy of the program and reveal through data how the Brain Balance Program can help children, teens and adults improve.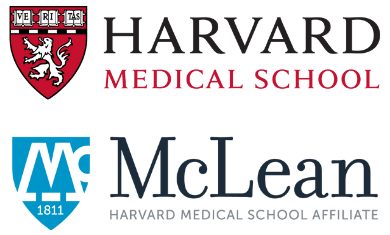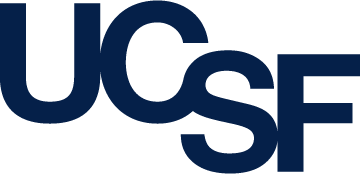 Find a better way forward. Complete the form to learn more.
About the Brain Balance Program®
The Brain Balance Program is made up of physical and sensorimotor exercises, academic skills training and healthy nutrition. It is tailored to the needs of your child, and delivered in a uniquely systematic approach that you'll be hard pressed to find anywhere else.
A Whole-Brain Approach
The program engages the brain and body together, through sensory engagement, physical development and academic learning activities.
Personalized to Your Child's Challenges
The program is tailored to your child's needs and development level, delivered with the frequency and duration needed to drive meaningful change.
1:1 Coaching & Support
Our coaches will personally guide you through the program, including evaluating progress and leveling up as your child advances.
1:1 Nutrition Sessions
A Nutrition Coach will help customize a healthy nutrition plan fit for your child's lifestyle and needs.
On-Demand Resources
You'll have access to a Program Portal where you can view on demand helper videos, nutrition content, and program resources.
Program Format
Your child can work onsite at your local Brain Balance Center with our coaches three times per week.
NEW: Adult Program
Now more than ever we are called to be on the top of our game and function at higher levels. Whether you need a competitive edge at work, want to improve your quality of life, or long for improved or deeper connections with family and friends, the Brain Balance Program can help you get ahead.
Stories from Brain Balance Center of Redlands
"I can't say enough about the Brain Balance program and especially all of the women at the Redlands location. I was looking for help with my 6 year old daughter who had started with some behavioral issues, and had recently started dealing with OCD. My daughter just completed phase 1 of her program yesterday & she is doing amazing! The coaches are the best cheerleaders for the children - they go out of their way to help find ways to motivate each child."
McKayla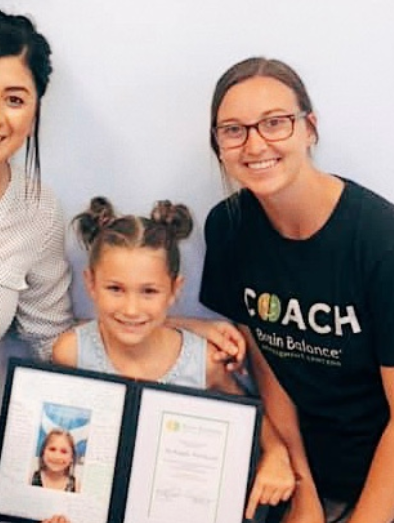 "Our family has been blessed by the staff and their expertise in helping our family on our health journey. We felt led to this facility and program through reading the book, "Disconnected Kids" by Dr. Robert Melillo, found a testimony on Instagram by @laurabpilates, and heard an advertisement on Air1 radio. We prayed about it as we were at our lowest point of not knowing how to help our daughter in a very dark and confusing time."
Eric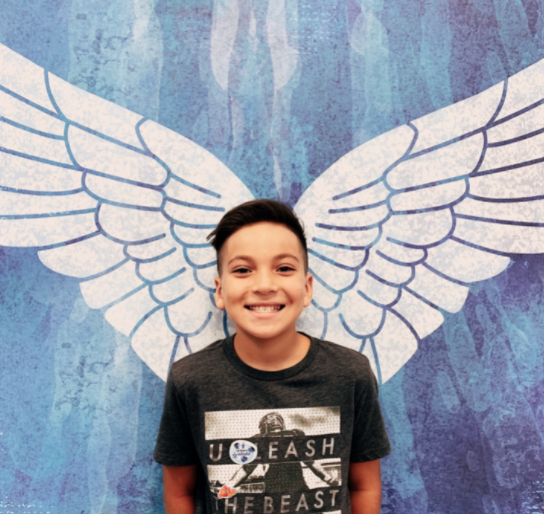 "Brain Balance has been the best decision we could've made for our son. The progress that he has made and has continued to make has been amazing. His ADHD has been under control with all that he has learned from brain balance. School is easier, home life is easier, just all around easier."
Zachery B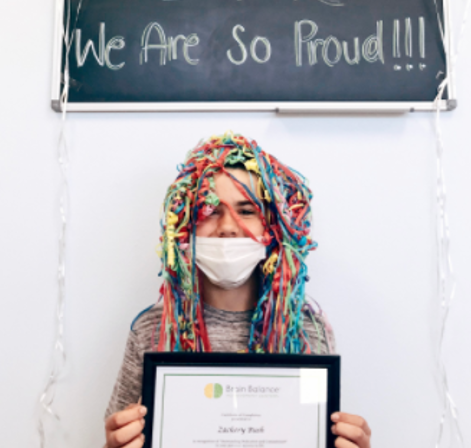 "We needed to give our son some extra therapy, because he was not getting nearly enough in his special ed class. The Brain Balance exercises and diet change have helped my son tremendously. He realizes that he can think differently and it was definitely giving him the confidence he needs. He's learning things way faster now."
Jeremy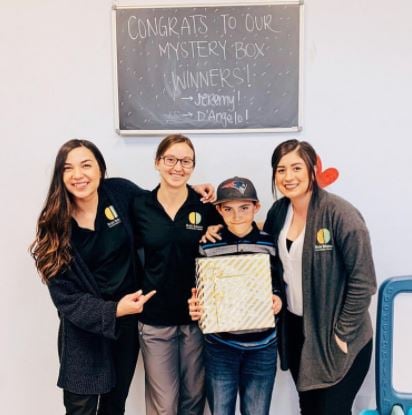 "My daughter was struggling in school/Daycare academically and socially. She is a very bright kid with a big heart but was struggling in various areas. she would hear different words then what you actually said or seemed like she was tuning you out. very sensitive to textures and smells."
Abigail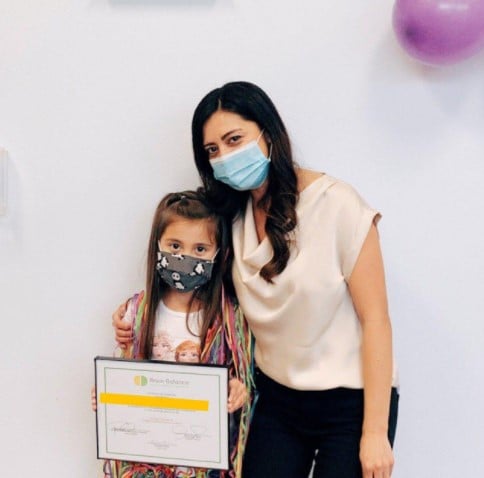 "Everyone is super nice but most importantly for us they really took the time to understand my child's needs and focus on them. He loved going here and we have seen a big difference in him. Overall it was a great experience."
Logan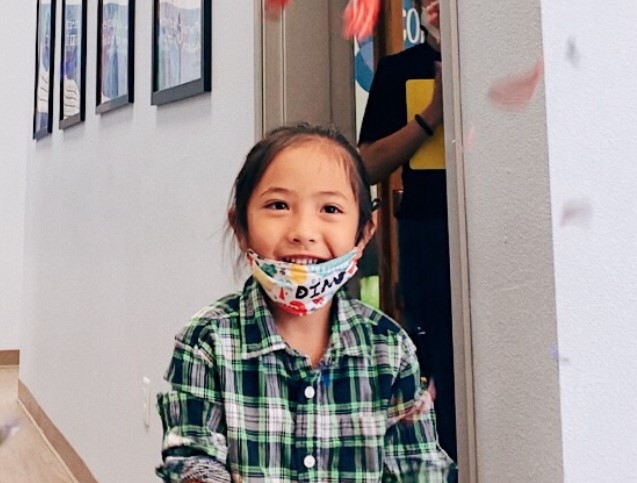 Frequently Asked Questions
Is there any research behind the program?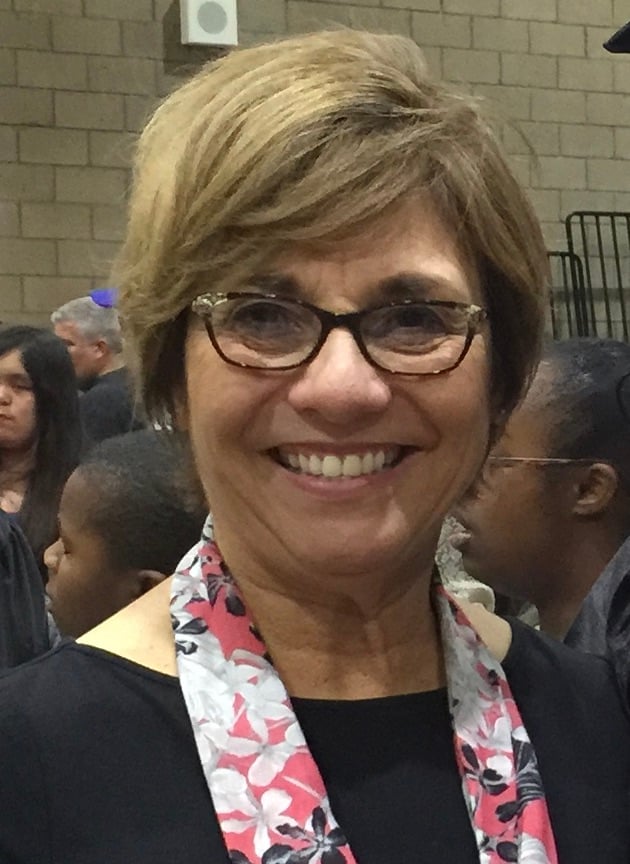 Donna Horn
Owner
Donna discovered Brain Balance by watching a late night Brain Balance commercial featuring a parent, who exhausted all the resources the local public school could offer. She finally found hope and answers in the Brain Balance program for their child. It was followed by the ticker tape across the bottom of the screen, "Franchises available in California." Intrigued by the possibility of owning a business that could benefit so many Donna wanted to know more.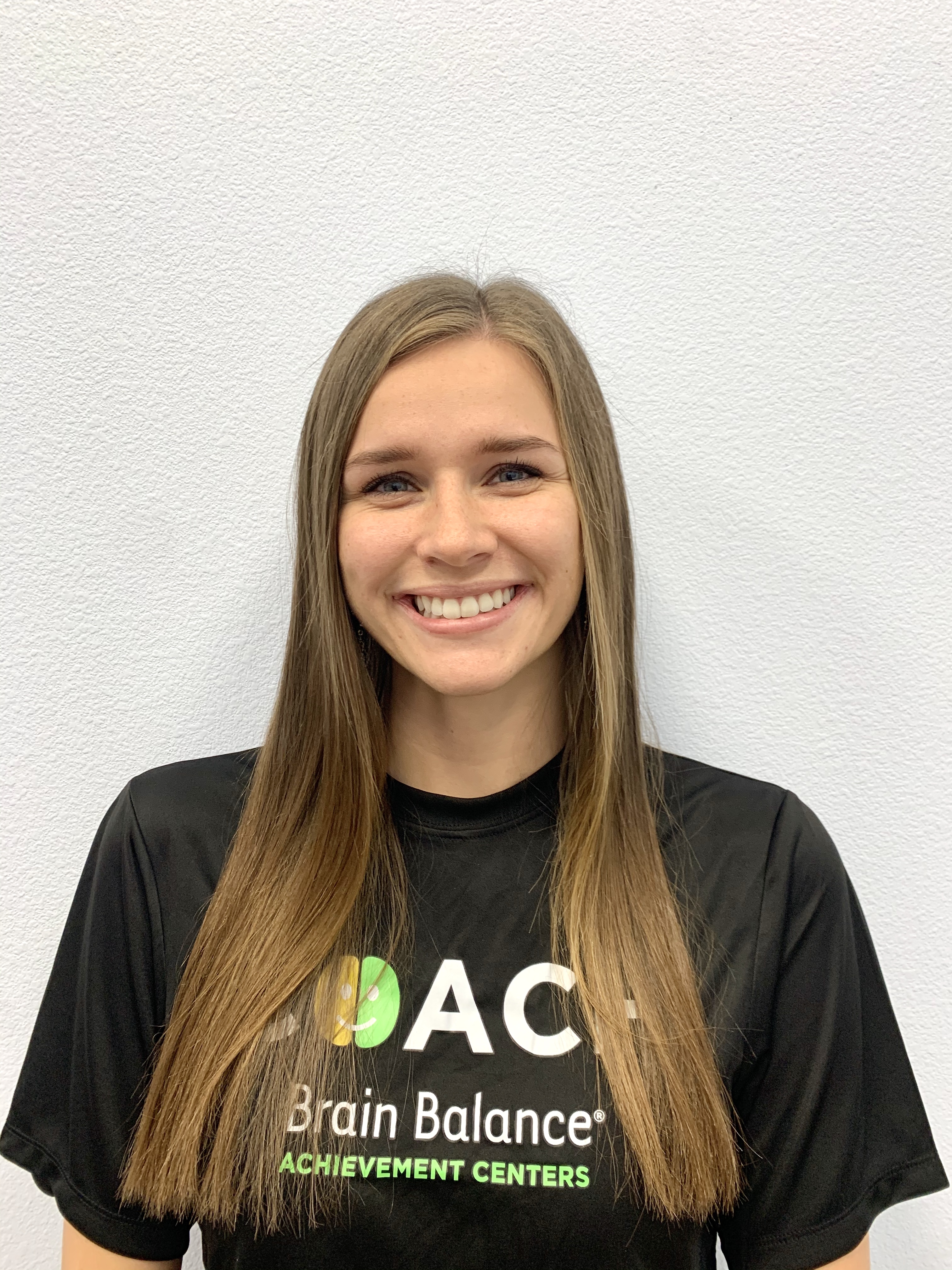 Kylie Niemi
Program Director
Kylie graduated from Colorado State University with a bachelor's degree in Health and Exercise Science with a minor in Chemistry. Kylie is pursuing a career in Occupational Therapy with intentions to specialize in pediatrics. She is a devout volunteer in the children's ministry at LifePoint Church and leads fun activities that help groups of children build a spiritual connection. She is passionate about mental health and is determined to help others improve all aspects of their lives.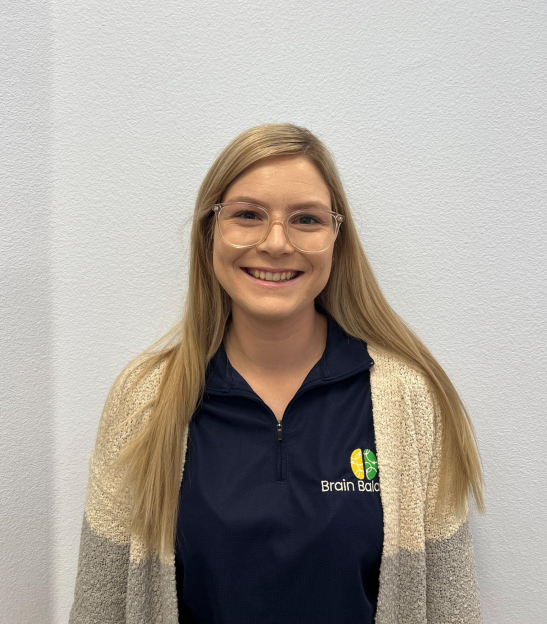 Brittney Evans
Program Director
Brittney became a part of the Brain Balance of Redlands team back in 2020. She graduated from California Baptist University in 2020 with her Bachelors in Early Childhood studies with a concentration in early intervention. Throughout her time working here as a coach and now a Program Director, she has grown in developing relationships with all of our students and their families. Now taking on the role of Program Director she is devoted to ensuring that every family has the best experience and every child is getting the best program.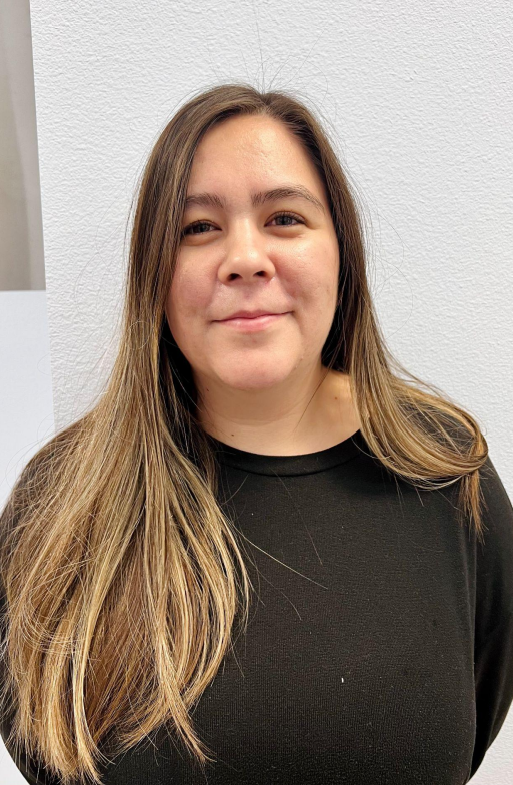 Jessica Heck
Enrollment Director
Jessica graduated from California State University San Bernardino with her bachelor's in Biological Psychology in 2021. She is currently pursuing her Master's in Special Education and Autism and Spectrum Disorder from Grand Canyon University. She also currently volunteers at a special education preschool and has found her passion for helping children through education. Which led her to Brain Balance in 2022 where she has been able to help children reach their full potential through the program. Her goal is to continue her passion for providing children with education by becoming a K-12 Special education teacher.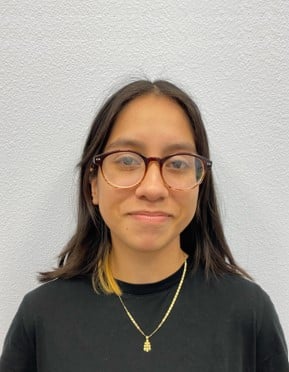 Lesley Bello
Coach
Lesley is pursuing a bachelor's degree in Psychology, with a minor in Studio Art at the University of Redlands. For as long as she could remember, she always wanted to work in a field where she could mentor and help children. This led to her pursuing a career in education and is also currently enrolled in Redland's Preliminary Undergraduate Teaching Credential Program. As a first-generation college student, her main aspiration is to give back to a community that helped her get to where she is now. Her goals have led to her volunteering and working with children of all ages on various sites. Lesley's experience, skills, and passion makes her a great addition to the Brain Balance team.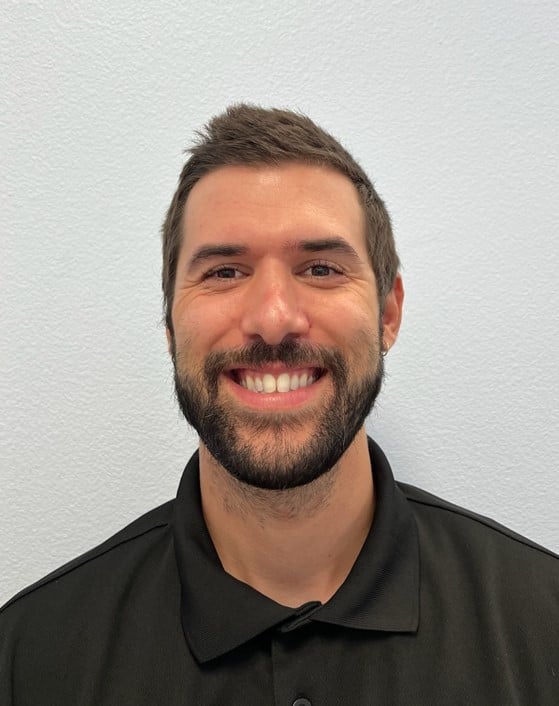 Aaron Perry
Coach
Aaron graduated from Riverside Community College with an AS and AA, as well as, Cal State San Bernardino with a Bachelor's degree in Health and Exercise Science. He has certifications in ACLS and BLS and is currently working on a personal training certification. His passion for health and exercise started with high school football, incorporating free weights, weight machines and cardio-endurance. This led to motivating and uplifting others through jobs in exercise and mental health. His goals are to become a group instructor and teacher in physical education K-12. His dedication to Brain Balance is to give back to the community and others.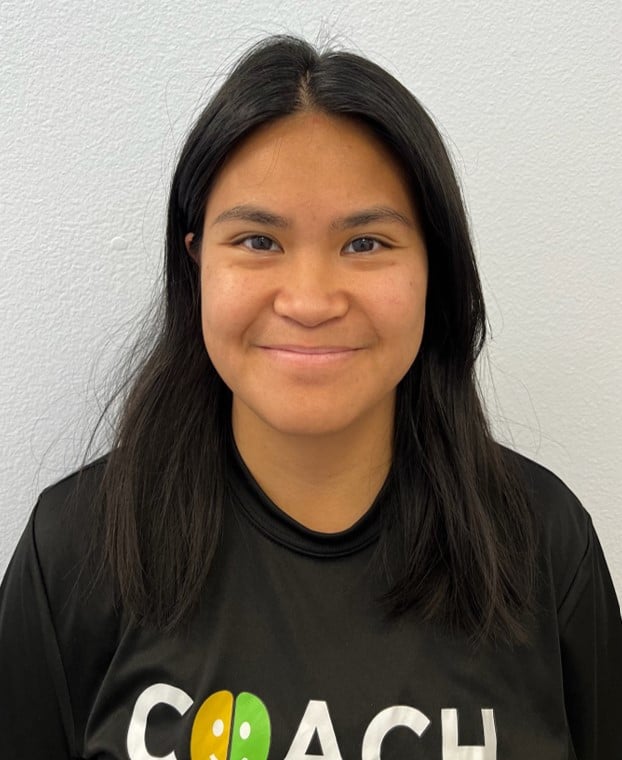 Annifrid Aceron
Coach
Annifrid graduated with a Bachelors in Exercise Science from La Sierra University and is currently pursuing a career in Orthotics and Prosthetics. She has much experience working with children as a basketball and volleyball coach. Her goal is to teach children how to understand their own potential and push them to be the best that they could be. With such a warm and patient personality, Annifrid makes a great addition to the Brain Balance team.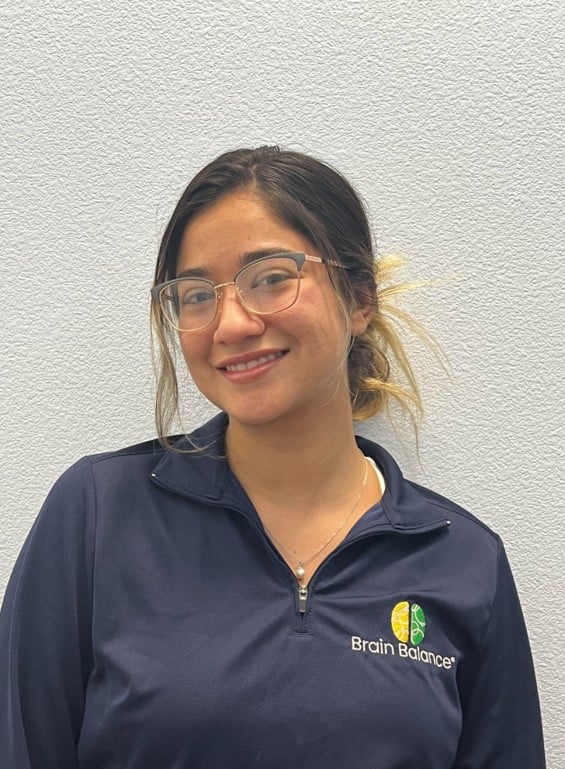 Veronica De La Rosa
Coach
Veronica graduated from California State University with her bachelors in psychology and a minor in child development. She is currently pursuing her PsyD in Clinical Neuropsychology from Loma Linda University. Having had over two years of experience in working with children she enjoys being able to help motivate and guide them to reach new potentials. Her goal is to one day open a behavioral health clinic that can help serve communities in the inland empire. From this she hopes to shine light on the importance of mental health and its effects on one's mental, physiological, and social-emotional well being. Veronica's hopes to start helping spread this awareness through her work in Brain Balance Achievement Centers.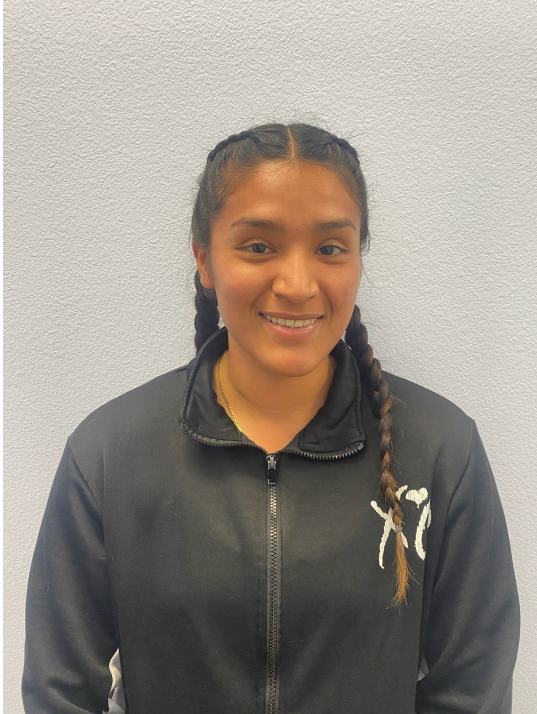 Judith Alcaraz
Coach
Judith is pursuing a bachelor's degree in Psychology and a certificate in Child Development with aspirations of working in child therapy. She is a certified EMT and works as an aerospace medical technician within the US Air Force. Her experience working with children began as a volleyball coach, followed by becoming a coach in the Fontana school district. Judith's passion in mental health began early in school and working with children has brought her this same joy. Judith joined the team in 2022 and hopes to help students overcome their day to day challenges one step at a time, here at Brain Balance.
Brain Balance Center of Redlands Events
Webinar Events
Every month we offer a free webinar on a common struggle that children and young adults across the country may experience. Each of these webinars offers information, actionable strategies for change, as well as a deeper understanding of WHY these challenges are happening and how to address the root cause.
Register Now.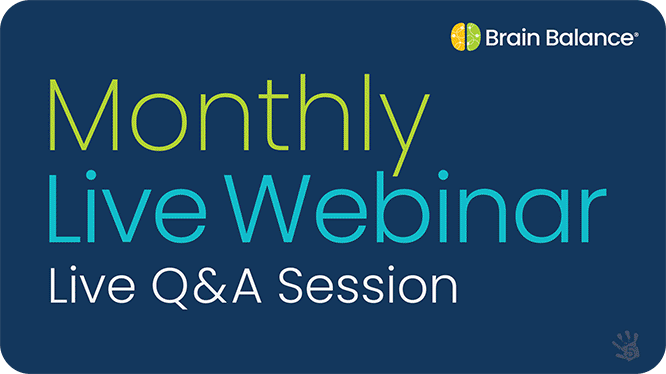 We Help Children In

Redlands Reach Their Goals
For parents, one of the hardest experiences you can have is seeing your child struggle with challenges associated with Attention Deficit Hyperactivity Disorder (ADHD), Asperger Syndrome, a behavioral issue, a learning disability like dyslexia or dyscalculia, a processing disorder such as Sensory Processing Disorder (SPD), Leaky Gut, Oppositional Defiant Disorder (ODD), or another type of learning or developmental issue. Knowing that your child is struggling can be overwhelming, especially when it seems as though resources are limited. Thankfully, the Brain Balance Achievement Center of Redlands can help! We've helped thousands of children overcome challenges associated with common childhood disorders through our integrated, whole-child approach. When you visit our center, we combine physical and sensory-motor exercises with academic skill training, a nutrition plan, and confidence building to give your child the tools they need to succeed. We invite you to come to our center to meet our staff, tour the facility, and learn more about the Brain Balance Program!
Brain Balance Redlands has won the Redlands Choice 2022 Award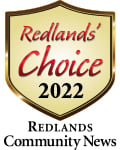 BRAIN BALANCE CENTER OF REDLANDS
Brain Balance helps children who struggle behaviorally, socially, and academically through a holistic and integrated approach that is customized to meet the needs of each child.
Read more about the Center