Welcome to Brain Balance Center of Redlands

Webinar Events
Every month we offer a free webinar on a common struggle that children and young adults across the country may experience. Each of these webinars offers information, actionable strategies for change, as well as a deeper understanding of WHY these challenges are happening and how to address the root cause.
Register Now.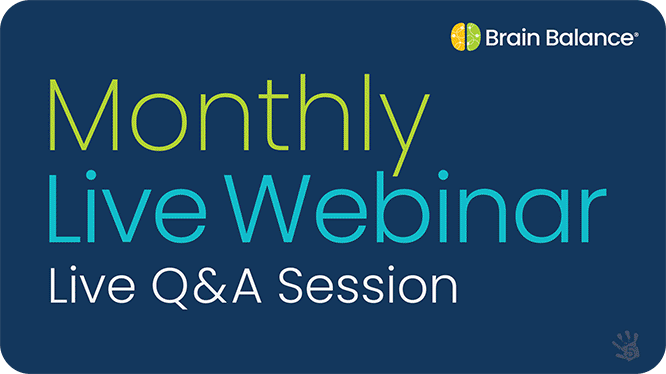 We Help Children In Redlands Reach Their Goals
For parents, one of the hardest experiences you can have is seeing your child struggle with challenges associated with Attention Deficit Hyperactivity Disorder (ADHD), Asperger Syndrome, a behavioral issue, a learning disability like dyslexia or dyscalculia, a processing disorder such as Sensory Processing Disorder (SPD), Leaky Gut, Oppositional Defiant Disorder (ODD), or another type of learning or developmental issue. Knowing that your child is struggling can be overwhelming, especially when it seems as though resources are limited. Thankfully, the Brain Balance Achievement Center of Redlands can help! We've helped thousands of children overcome challenges associated with common childhood disorders through our integrated, whole-child approach. When you visit our center, we combine physical and sensory-motor exercises with academic skill training, a nutrition plan, and confidence building to give your child the tools they need to succeed. We invite you to come to our center to meet our staff, tour the facility, and learn more about the Brain Balance Program!
BRAIN BALANCE CENTER OF REDLANDS
Brain Balance helps children who struggle behaviorally, socially, and academically through a holistic and integrated approach that is customized to meet the needs of each child.