Brain Balance Oakland County

Brain Balance Has a Non-Medical Approach to Help Your Child
Brain Balance is the leading drug-free program designed to help kids improve focus, behavior, social skills, anxiety, and academic performance. Our comprehensive programming incorporates learnings from cognitive, behavioral and nutrition fields—an integrated approach that is literally redefining what's possible.
Is something blocking your child's social, behavioral or academic progress? Brain Balance picks up where conventional approaches leave off, going beyond the treatment of symptoms to address root causes. At Brain Balance, we're not about coping with barriers. We're about knocking them down, one small breakthrough at a time.
Research Shows Brain Balance is Effective
A Harvard study found that kids who participated in the Brain Balance Program saw a significant reduction in ADHD index scores, discernible changes in hyperactivity, enhanced cognitive attention, and reductions in oppositional behavior.
We are continually collaborating with world class researchers to show the efficacy of the program and reveal through data how the Brain Balance Program can help children, teens and adults improve.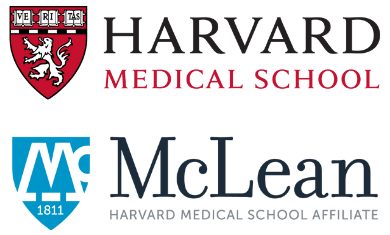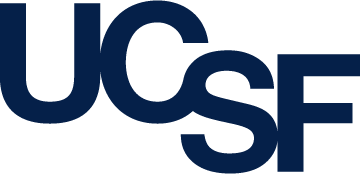 Find a better way forward. Complete the form to learn more.
About the Brain Balance Program®
The Brain Balance Program is made up of physical and sensorimotor exercises, academic skills training and healthy nutrition. It is tailored to the needs of your child, and delivered in a uniquely systematic approach that you'll be hard pressed to find anywhere else.
A Whole-Brain Approach
The program engages the brain and body together, through sensory engagement, physical development and academic learning activities.
Personalized to Your Child's Challenges
The program is tailored to your child's needs and development level, delivered with the frequency and duration needed to drive meaningful change.
1:1 Coaching & Support
Our coaches will personally guide you through the program, including evaluating progress and leveling up as your child advances.
1:1 Nutrition Sessions
A Nutrition Coach will help customize a healthy nutrition plan fit for your child's lifestyle and needs.
On-Demand Resources
You'll have access to a Program Portal where you can view on demand helper videos, nutrition content, and program resources.
Program Format
Your child can work onsite at your local Brain Balance Center with our coaches three times per week.
We also offer an at-home virtual option that is parent-led. You'll have weekly video check-ins from your program coach.
NEW: Adult Program
Now more than ever we are called to be on the top of our game and function at higher levels. Whether you need a competitive edge at work, want to improve your quality of life, or long for improved or deeper connections with family and friends, the Brain Balance Program can help you get ahead.
Stories from Brain Balance Center of Oakland County
Check back here for updates to our local family stories!
"In the past, my son was unable to cope with any upset in his world. He couldn't process much of what he heard and saw, we couldn't reason with him, and he didn't understand others' fear or hurt. After Brain Balance, he is coping much better when frustrated, hears better, empathizes better, he has a couple friends at school and a couple friends in the neighborhood. His world has expanded and he loves to make people laugh!"
Tobijah R's Mom, 6 years old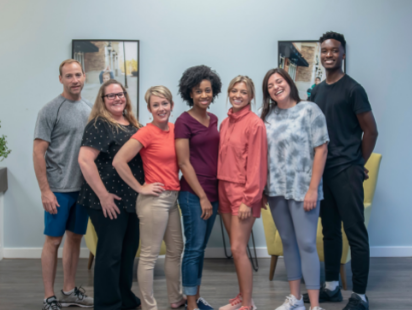 "Before Brain Balance, my son was difficult to handle, his emotions were off the charts, and his frustrations were always at their peak. He was constantly battling stomach problems and could hardly hold a pencil correctly. Although he was very smart, he had no self control. Now, he has made tremendous progress with his academics at school, he jumped two reading levels, and there are absolutely no stomach issues that prevent him from functioning. His penmanship has improved and he can manage tasks better. I see more improvement every week. This has been one of the best things I could ever do to help my child be successful in life!"
Lucas V.'s Mom, 5 years old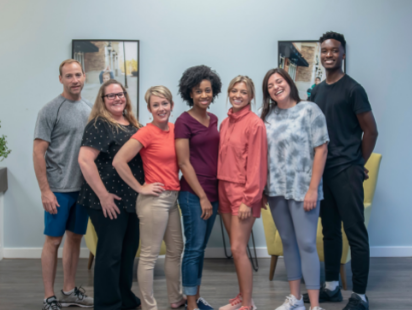 "My daughter was unable to read or write other than her name, she struggled with focus and impulsive behavior, was repeating 1st grade with not much improvement, and had tried many remedies without significant growth. After Brain Balance, she is reading and writing well, interacts more with her peers, has improved on her social and academic skills, has more self confidence, and is not currently taking any medication for focus. The program is worth it. The people are great and she enjoys everyone that works here. This program was a true blessing for our daughter."
Reese S.'s Mom and Dad, 8 years old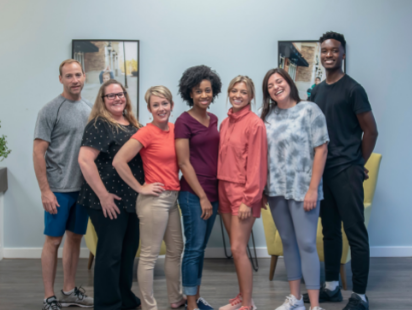 "My son was immature, hyperactive, didn't know what was happening at school, and upset. Lots of outbursts, anger, and an inability to express himself. After Brain Balance, he is more mature, has more age-level conversations, is more relaxed and ready to learn, and is able to focus and listen to instructions. He is calmer, has less outbursts, and less anger. Do the program, it improves the whole family's life!"
Luke A.'s Mom, 10 years old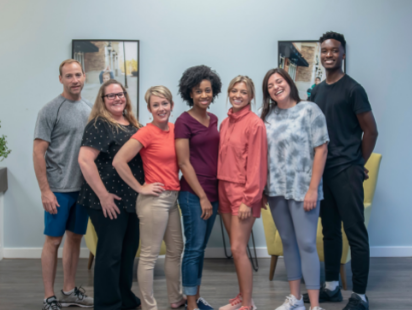 "My son's school work took a very long time to complete. My child was frustrated with not only that his body couldn't do what he wanted it to do, but that his brain also seemed to fail him in recalling and remembering things. Now, he can do his math homework by himself and school has gotten so much better. He has his own opinions for the first time and a new sense of confidence. He is stronger and has new tools to help with anxiety. We will be forever grateful to Brain Balance of Oakland County and its staff."
Grant D.'s Mom, 11 years old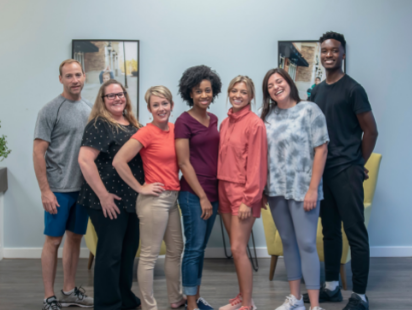 "My daughter hated reading. There were huge tantrums when it was time to read and do chores. She had anger, poor self-esteem, hated herself, and felt like a failure. She was failing reading levels at school and had problems in class. After Brain Balance, she loves to read, is calm and happy, has no arguments or tantrums with homework or chores. Her teacher has commented on several occasions that her changes are remarkable and positive! She is a completely different kid—happy and thriving."
Andrea O.'s Mom, 9 years old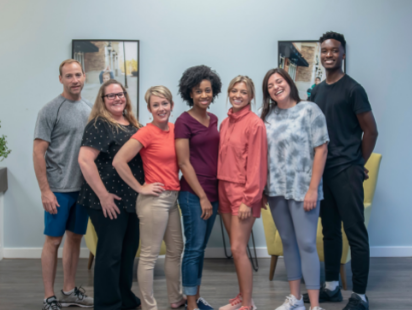 "My son was easily distracted, had a hard time retaining information, was easily frustrated and very repetitive in his behaviors. Now, he has better focus and he gets started on school work without prompting. He's more clam than the rest of the family in high stress situations. He's become helpful in seeing things that need to be done. He is now able to go back to school after being homeschooled for 5 years. This is the first time in 6 years that we have seen results. I sing the praises of Brain Balance of Oakland County to anyone who will listen."
Parker C.'s Dad, 15 years old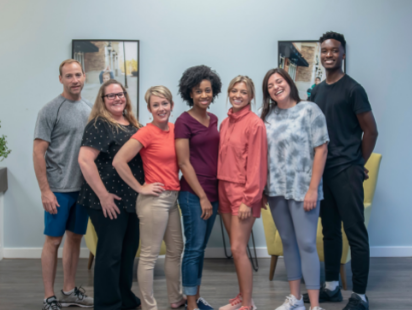 "My son was unable to attend school due to continuous aggressive and out of control behavior. He was suspended numerous times in Kindergarten through 2nd grade. He was not learning anything and refused to follow directions. The entire family was walking on eggshells and I was often afraid of mu little 8 year old son. We are almost 2 years out of program and my son is about to graduate 5th grade from our local public school, which he has been attending successfully since mid 3rd grade. He no longer has meltdowns at home or at school. He is loving and helpful to his younger sister and sets a positive example for her in ways that I couldn't have imagined in my wildest dreams. I now experience moments of bursting with pride over what a wonderful kid he is!"
Christopher M.'s Mom, 11 years old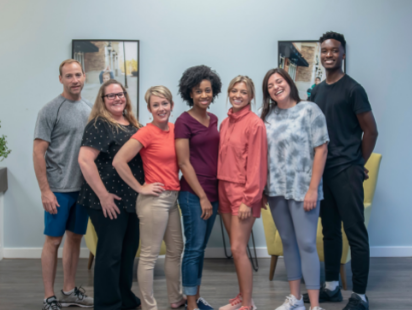 "My biggest challenge was my child being able to sit still. He was having a hard time doing his homework and attempts to read a book were impossible. He would read one page, be unable to focus, and would want to do something else. At school, he was unfocused throughout the entire school day, and would disrupt the entire class. My son has really improved since then. He is focused and can read—in fact, he ASKS to read books. He has not been excused from class for disruption since we did the program. If you're thinking about doing this program, I would come in and speak with the director, Carrie. She is very informative in helping you understand the needs of your child!"
Nathan C.'s Mom, 7 years old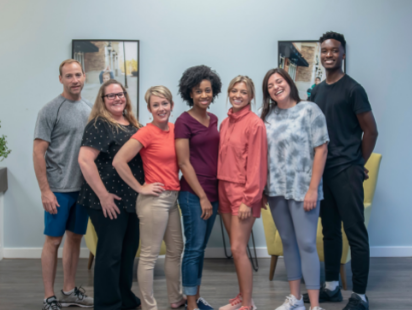 "My grandson was having great difficulty in school with sports, making friends, he had low self esteem, and anger issues. He hated school and was unable to concentrate. He is now much more calm, less frustrated, and has high levels of concentration. He doesn't mind going to school now, gets along with other children much better, is making friends, and is truly a much happier child. Brain Balance is a wonderful center for children and parents alike. It gives hope to parents and gives the children the results that they need for a great and fulfilling life."
Bryce J.'s Grandma, 11 years old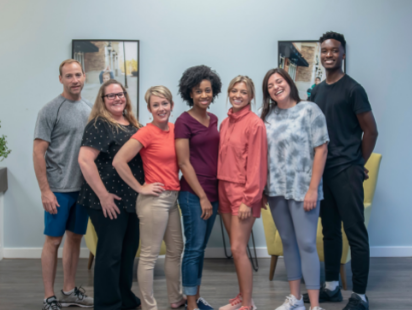 Frequently Asked Questions
Is there any research behind the program?
Our Team
Check back here for updates to our staff!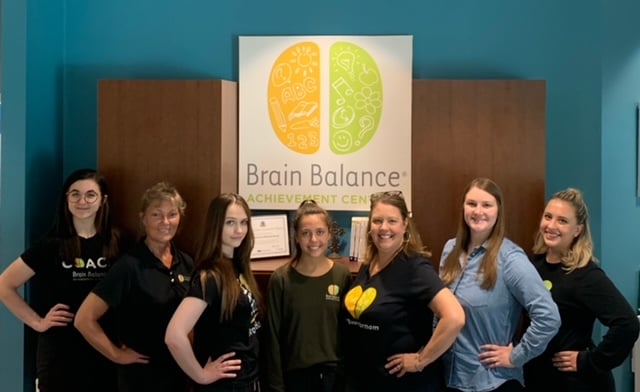 Our Story
Brain Balance of Oakland County
Kurt and Carrie's desire to open a Brain Balance™ Achievement Center is born out of the 15+ years they spent searching for and exploring solutions for their son, who suffered from ADD, dyslexia, and generalized anxiety disorder. Alec, a junior in high school when they were introduced to Brain Balance, had been medicated for these issues since sixth grade. Alec's positive experience and outcomes with the Brain Balance program are not unique, and Kurt and Carrie have met dozens of parents whose children have made remarkable gains and achieved a quality of life that they'd previously thought impossible. The Odrobina's are now delighted to be part of the Brain Balance family, on a mission to assist other families as they enable their children to reach their potential and overcome developmental challenges and disabilities.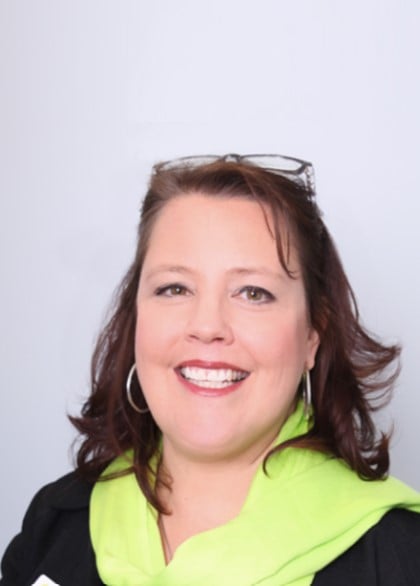 Carrie Odrobina
Center Director & Owner
Carrie Odrobina serves as Center Director at the Brain Balance of Oakland County, and is a Board Certified Cognitive Specialist. Carrie is an executive with 20+ years of experience as an entrepreneur, business consultant, executive coach, strategist, educator, and process improvement facilitator in the automotive and health care industries. With degrees in Human Resources Training/Development and Psychology, Carrie has spent her career ensuring individuals reach their potential. Her ability to assess situations and transform environments to create lasting change is as relevant at Brain Balance of Oakland County as it has been in corporate environments.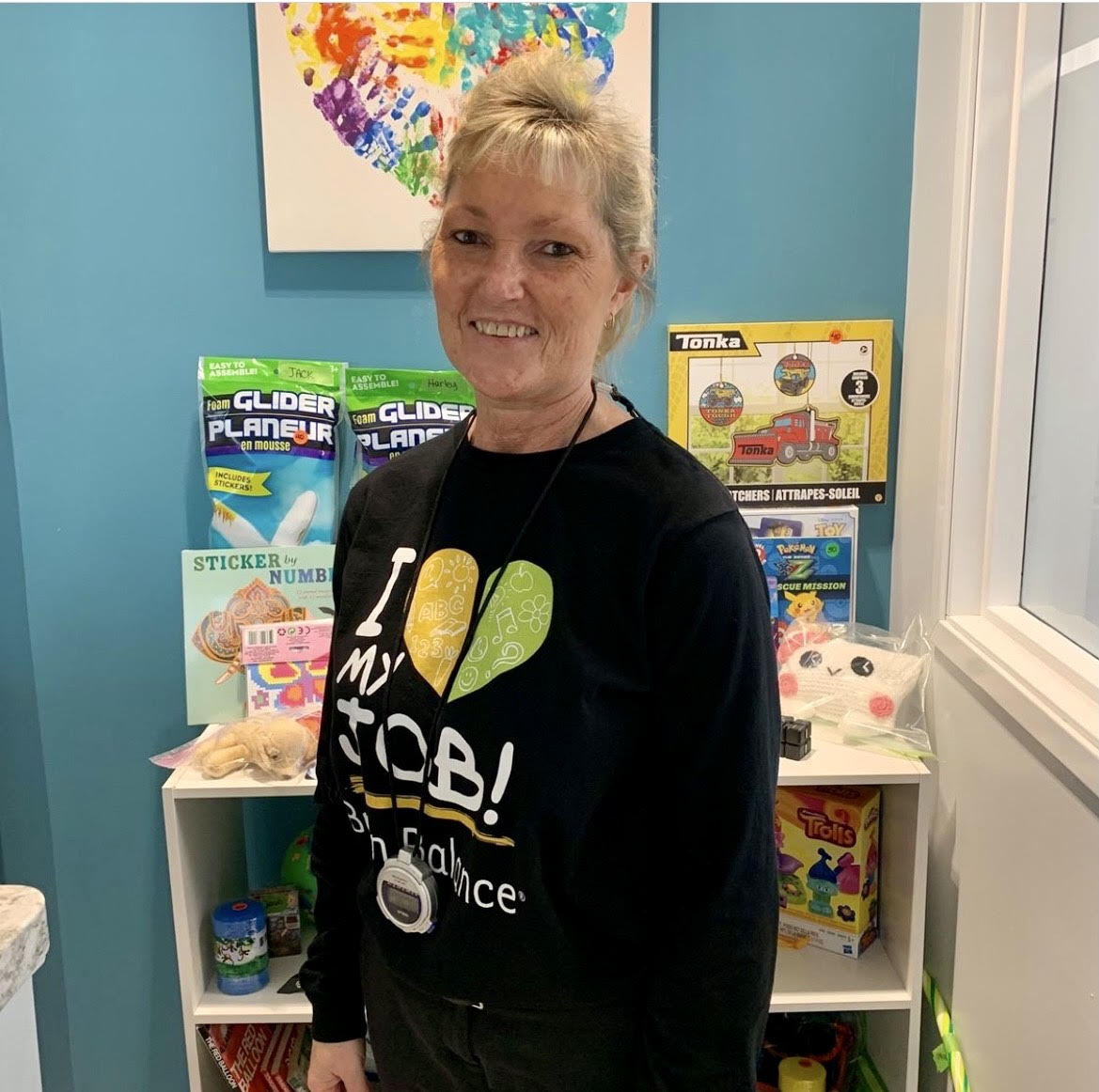 Jill Ex
Lead Sensory Motor Coach and Assessor
Jill is a Lead Sensory Motor Coach and Assessor at Brain Balance of Oakland County. She has a Bachelor of Science in Education with a major in Physical Education and a minor in Dance and is also a Board-Certified Cognitive Specialist. Jill brings many years of experience teaching Physical Education and coaching gymnastics, cross country, volleyball, and track. She is organized, honest, patient, and caring, and loves that she gets to work with the wonderful staff at Brain Balance to help kids reach their goals and succeed in life.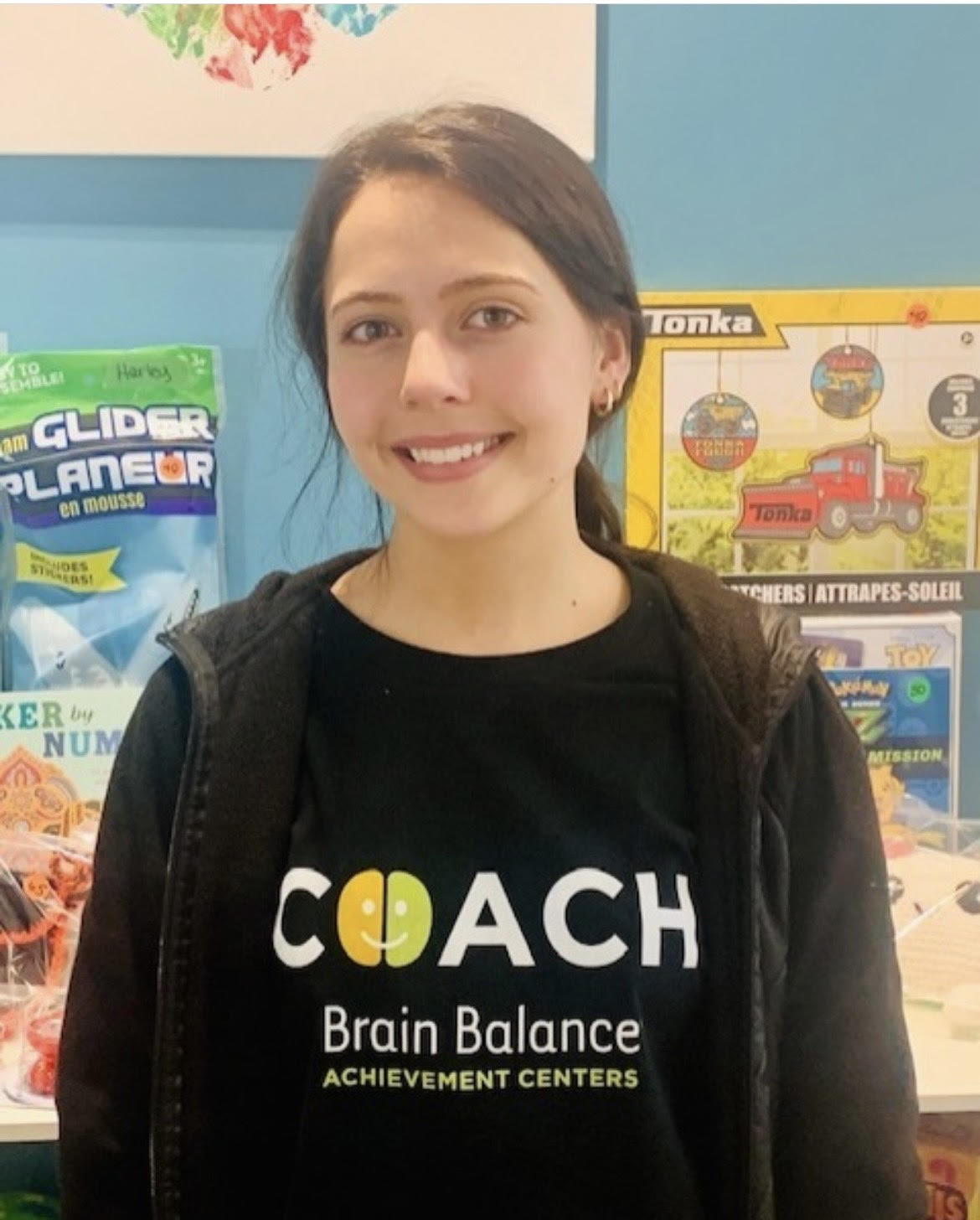 Renée Odrobina
Sensory Motor and Academic Coach
Renée is a Sensory Motor and Academic Coach at Brain Balance of Oakland County. She is currently studying at Wayne State University to earn a bachelor's degree in Social Work. She also works with Love For A Child as a camp counselor and mentor for children in the foster care system who have been abused or neglected. Renée is very passionate about helping others and loves that Brain Balance gives her a chance to develop a relationship with students and support them as they grow. In her free time, she enjoys her family cottage, going on hikes, being in nature, and cleaning! One of her favorite quotes by Eleanor Roosevelt says, "The future belongs to those who believe in their dreams."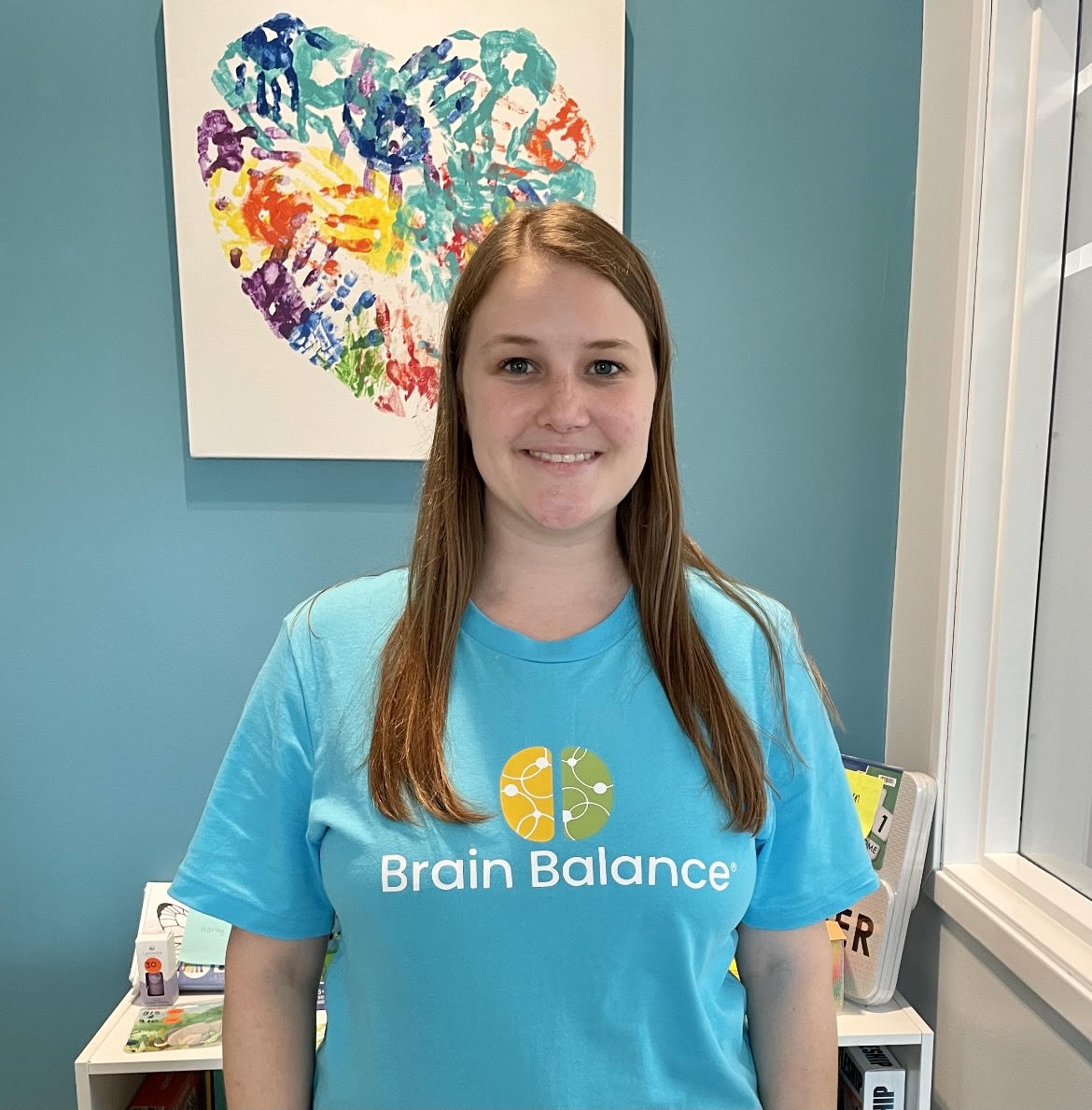 Leah Copeland
Assistant Director
Leah is Assistant Director at Brain Balance of Oakland County. She has a Bachelor of Arts in Secondary Education and English as well as a minor in Health. Leah brings years of experience teaching middle school, and absolutely loves helping kids feel safe, comfortable, and welcomed at Brain Balance. She is passionate about mental health, community, and supporting Brain Balance kids and families.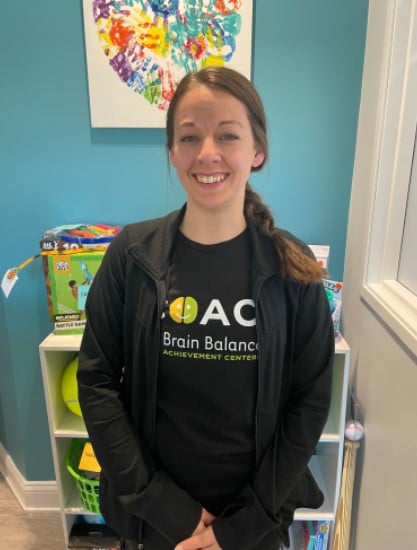 Gracen Fetzer
Sensory Motor and Cognitive Development Coach
Gracen is a Sensory Motor and Cognitive Development Coach at Brain Balance of Oakland County. She has a Bachelor of Arts in Elementary and Special Education and a Master's Degree in Educational Leadership! She has 8 years of experience teaching students Kindergarten through 8th grade, 3 years experience as a Special Education Coordinator, and experience as a softball coach for students ages 10-18 years old! Gracen is creative, patient, encouraging, and organized. At Brain Balance, Gracen loves helping students succeed, find their own strengths, improve their self esteem, and reach their goals. She is grateful to be a part of a great team! When Gracen isn't at Brain Balance, she loves to take care of her cat, Luna. One of her favorite quotes by Walt Disney is "All our dreams can come true, if we have the courage to pursue them." —Walt Disney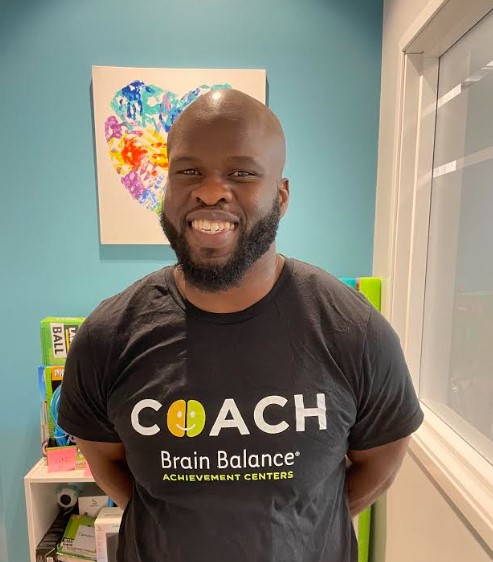 Bamiji Ibironke
Sensory Motor and Cognitive Development Coach
Bamiji is a Sensory Motor and Cognitive Development Coach at Brain Balance of Oakland County. He has a Bachelor of Science in Biology with a minor in Chemistry. He is a certified personal trainer, an avid student of neuroscience, and has a strong interest in exercise science. Bamiji is creative, innovative, and a great communicator and team player. Bamiji aligns with Brain Balance's mission and vision to provide individuals with quality and effective programming to improve academic, social, and physical performance.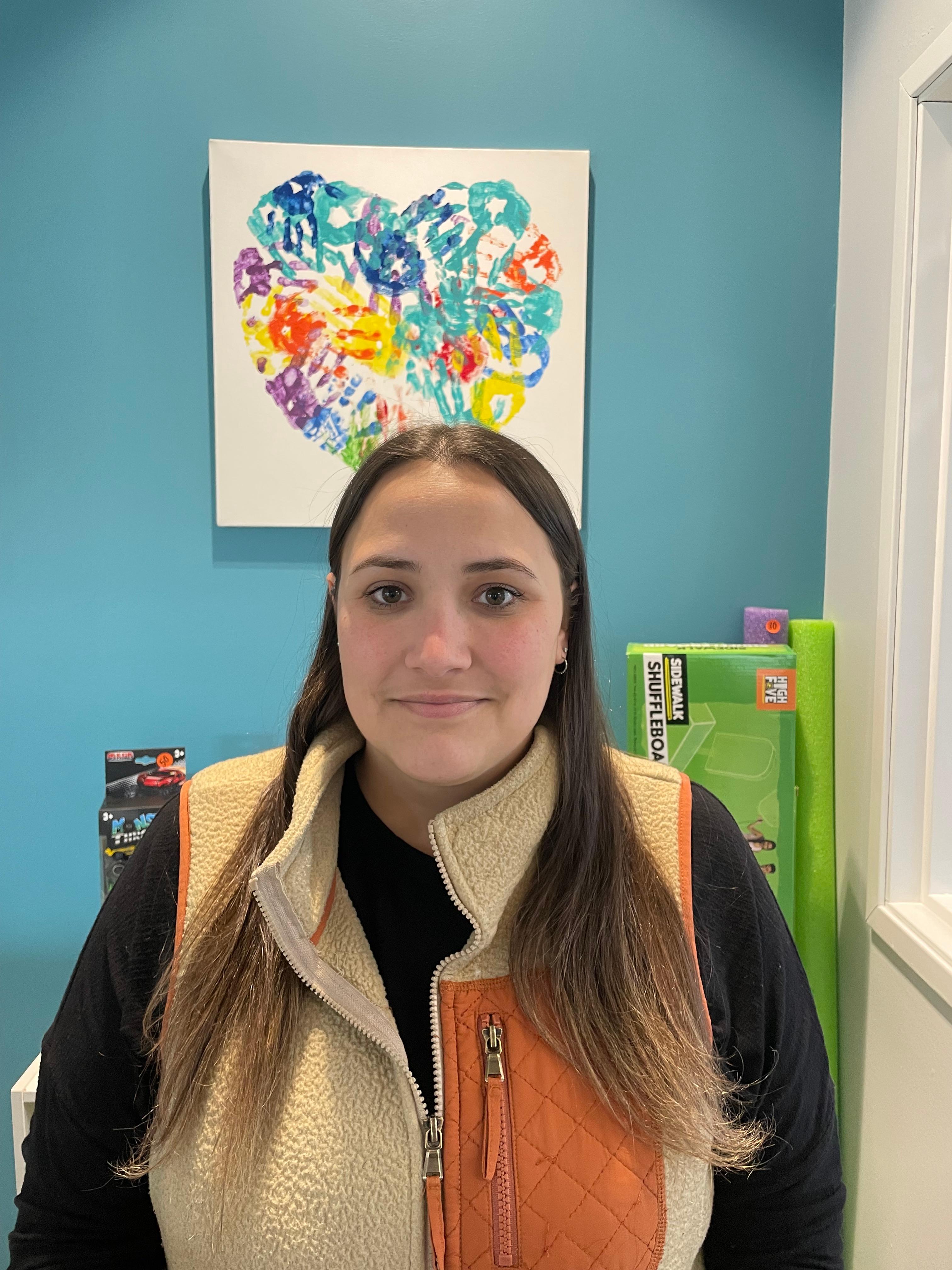 Olivia McNamara
Program Director
Olivia is the Program Director at Brain Balance of Oakland County. She has a Bachelor of Science in Secondary Education and has taught students of all ages for the last 8 years! Olivia brings years of experience implementing behavioral interventions and is incredibly passionate about helping students achieve whatever they set their mind to. She loves being a part of a positive and supportive atmosphere at Brain Balance and helping students achieve their potential. When Olivia is not at Brain Balance, she loves to spend time with her family, especially her two dogs, Boomer and Bear. She also loves to hike, fish, kayak, and play soccer. One of her favorite quotes is "If you want the rainbow, first you have to put up with the rain." -Dolly Parton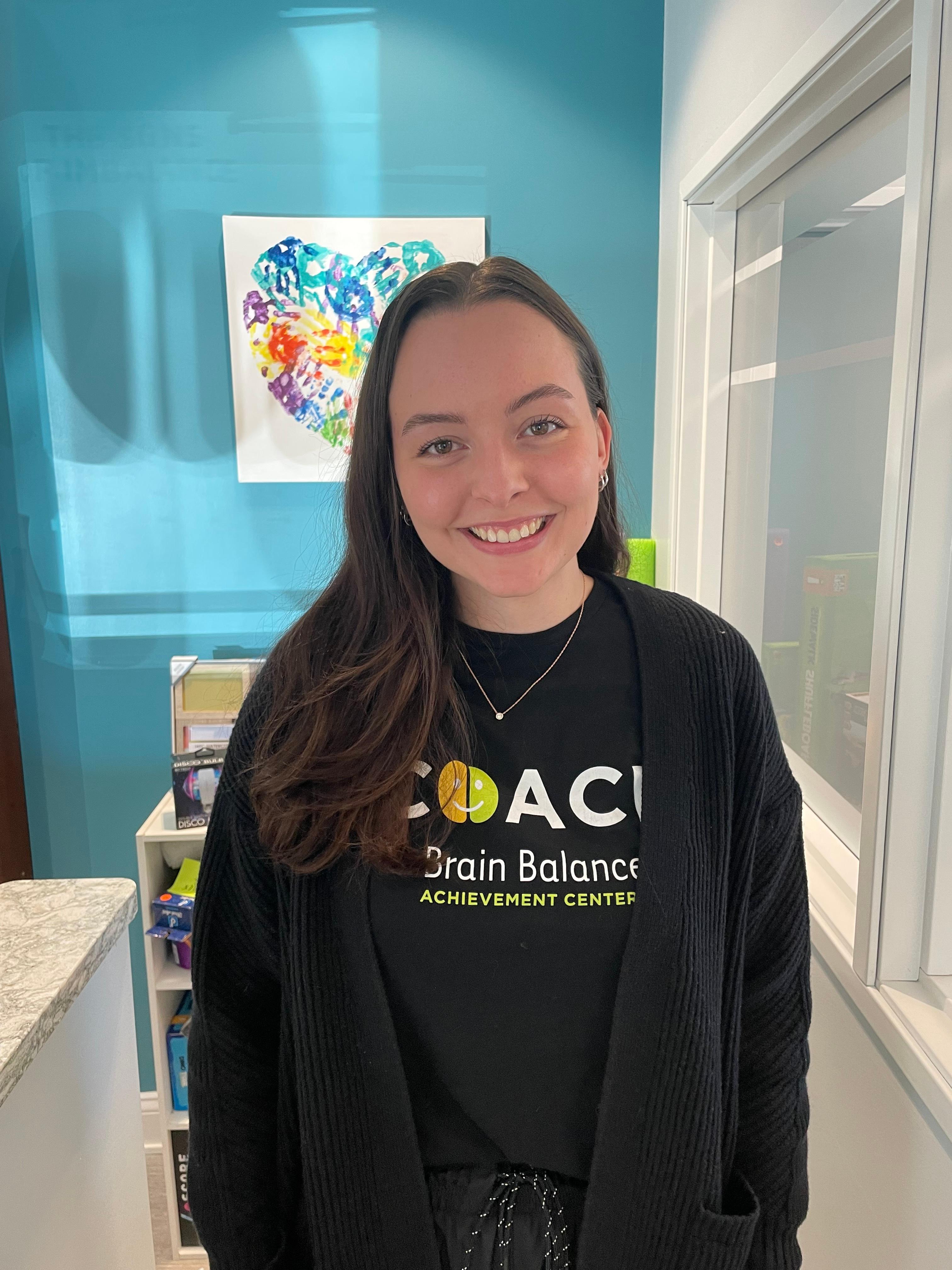 Caelan Jansen
Sensory Motor and Academic Coach
Caelan is a Sensory Motor and Academic Coach at Brain Balance of Oakland County. She has a Bachelor of Science in Psychology with a minor in Human Behavior and Social Services from Michigan State University. Caelan brings years of experience volunteering for 4-H programs that assist underprivileged students by teaching them coping mechanisms and positive outlets. At Brain Balance, Caelan loves the holistic approach, as it truly aligns with her values and views. She likes that she gets to work with people and add some positivity into their day! When Caelan is not at Brain Balance, she likes playing with her cats Violet and Prince and walking her dog Martini. She also likes being outside, spending time up north, reading, and weightlifting. One of her favorite quotes is "There are no mistakes, only opportunities." -Tina Fey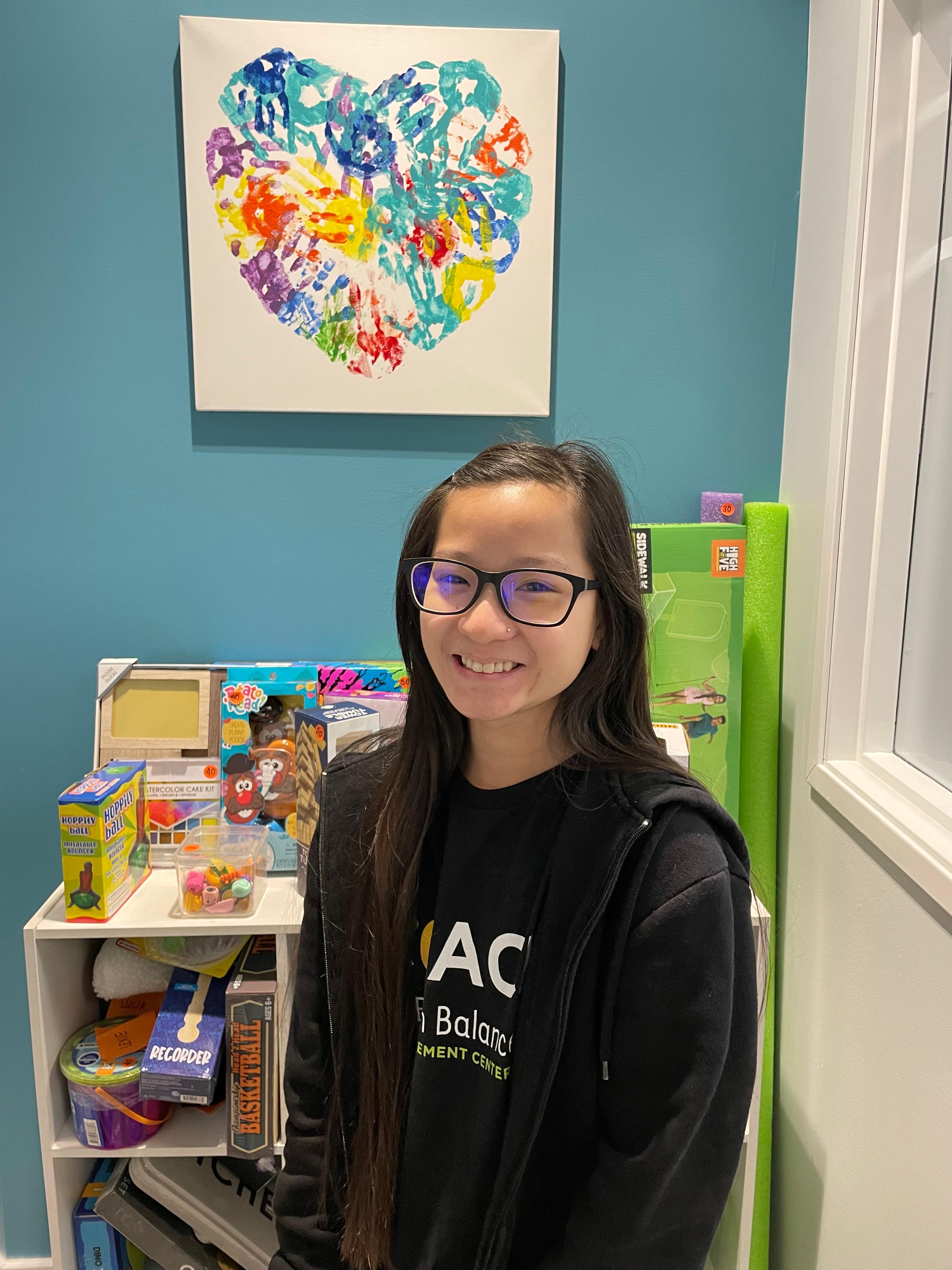 Jannie Duong
Sensory Motor and Academic Coach
Jannie is a Sensory Motor and Academic Coach at Brain Balance of Oakland County. She has a Bachelor of Arts in Psychology from Oakland University and plans to pursue a Masters in Social Work. Jannie brings years of experience as a behavior technician, helping kids with everyday living skills. At Brain Balance, Jannie loves watching students grow and succeed. She feels there is no better feeling than to see how far students come in such a short amount of time. When Jannie is not at Brain Balance, she likes playing with her corgi Mochi and her dachshund Ginger. She also loves to make art and travel. One of her favorite quotes is "Be a pineapple. Stand tall, wear a crown, and be sweet on the inside" - Katherine Gaskin
Brain Balance Center of Oakland County Events
Webinar Events
Every month we offer a free webinar on a common struggle that children and young adults across the country may experience. Each of these webinars offers information, actionable strategies for change, as well as a deeper understanding of WHY these challenges are happening and how to address the root cause.
Register Now.