Brain Balance Has a Non-Medical Approach to Help Your Child
Brain Balance is the leading drug-free program designed to help kids improve focus, behavior, social skills, anxiety, and academic performance. Our comprehensive programming incorporates learnings from cognitive, behavioral and nutrition fields—an integrated approach that is literally redefining what's possible.
Is something blocking your child's social, behavioral or academic progress? Brain Balance picks up where conventional approaches leave off, going beyond the treatment of symptoms to address root causes. At Brain Balance, we're not about coping with barriers. We're about knocking them down, one small breakthrough at a time.
Research Shows Brain Balance is Effective
A Harvard study found that kids who participated in the Brain Balance Program saw a significant reduction in ADHD index scores, discernible changes in hyperactivity, enhanced cognitive attention, and reductions in oppositional behavior.
We are continually collaborating with world class researchers to show the efficacy of the program and reveal through data how the Brain Balance Program can help children, teens and adults improve.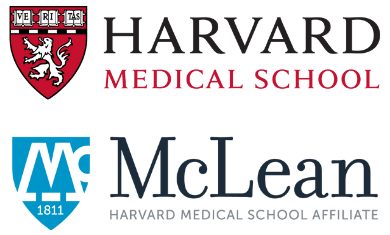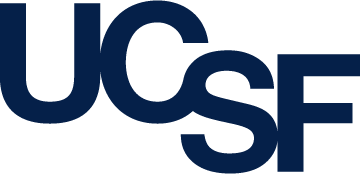 Find a better way forward. Complete the form to learn more.
About the Brain Balance Program®
The Brain Balance Program is made up of physical and sensorimotor exercises, academic skills training and healthy nutrition. It is tailored to the needs of your child, and delivered in a uniquely systematic approach that you'll be hard pressed to find anywhere else.
A Whole-Brain Approach
The program engages the brain and body together, through sensory engagement, physical development and academic learning activities.
Personalized to Your Child's Challenges
The program is tailored to your child's needs and development level, delivered with the frequency and duration needed to drive meaningful change.
1:1 Coaching & Support
Our coaches will personally guide you through the program, including evaluating progress and leveling up as your child advances.
1:1 Nutrition Sessions
A Nutrition Coach will help customize a healthy nutrition plan fit for your child's lifestyle and needs.
On-Demand Resources
You'll have access to a Program Portal where you can view on demand helper videos, nutrition content, and program resources.
Program Format
Your child can work onsite at your local Brain Balance Center with our coaches three times per week.
We also offer an at-home virtual option that is parent-led. You'll have weekly video check-ins from your program coach.
NEW: Adult Program
Now more than ever we are called to be on the top of our game and function at higher levels. Whether you need a competitive edge at work, want to improve your quality of life, or long for improved or deeper connections with family and friends, the Brain Balance Program can help you get ahead.
Stories from Brain Balance Center of Woodbury
"She seems less anxious and more involved in what is going on around her. It is amazing to see how proud she is of herself–she knows that she is changing. I give credit where it belongs – Brain Balance of Woodbury!"
(Mom) Julie R., daughter age 10
"Words cannot describe how grateful I am for coming to Brain Balance because of the improvement I have seen in the boys in past 3 weeks. I want to extend my gratitude to Sheila and the Brain Balance team for all of the effort and time you invest to help kids with special needs!"
Jen R.
"We noticed sweeping changes and large improvements over the course of the program. The curriculum is effective and the staff is engaging and genuinely care for our child (Kate was a favorite!). The whole staff was beyond accommodating and worked with us on scheduling conflicts, concerns, and curriculum adjustments. Our son is more confident in his academic abilities and we have seen tangible academic and behavioral improvements. Thank you!"
Mom of Son, Aged 7
Frequently Asked Questions
Is there any research behind the program?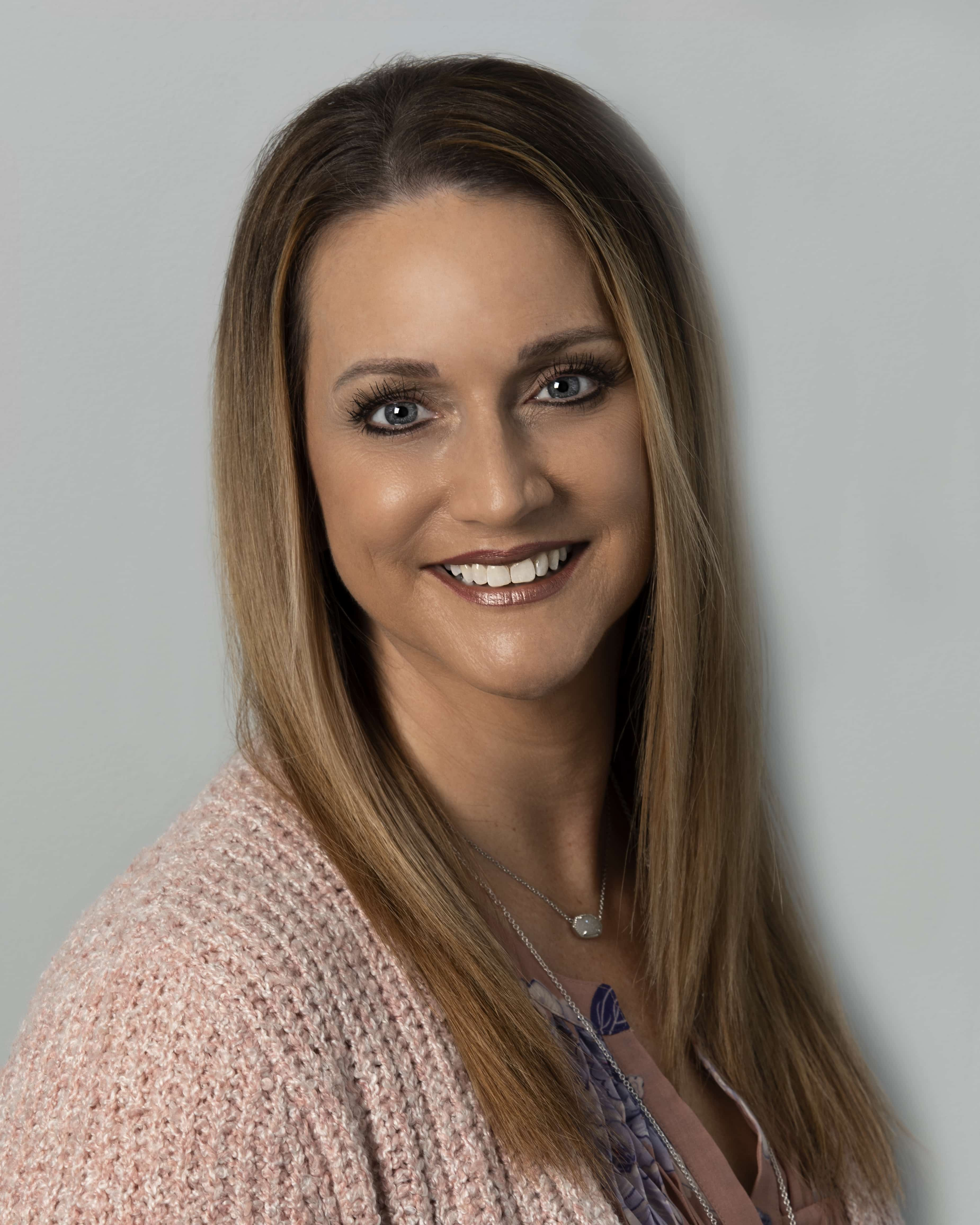 Dr. Michelle Robertson
Executive Director
Dr. Michelle Robertson has spent her professional career helping others improve their lives and is dedicated to the Brain Balance program. A Texas native, Dr. Robertson now lives in Wichita, Kansas, and serves as the Executive Director for the Wichita, Nashville, and Minneapolis centers. She loves traveling and is thrilled to be helping children and adults in the Twin Cities through the miracle of Brain Balance.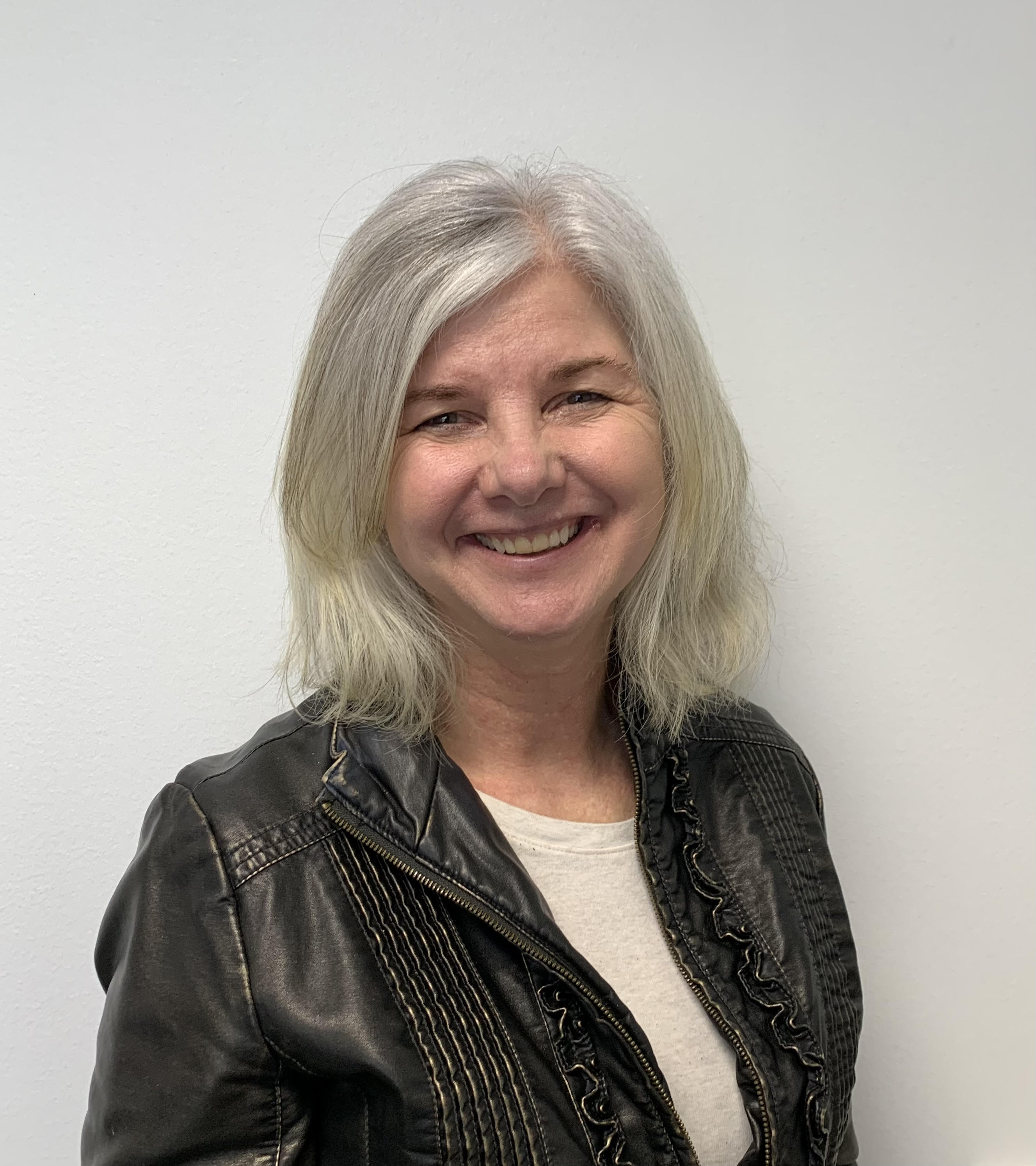 Anita Bruno
Program Director
Anita has a Master's degree in education from Hamline University and a Bachelor of Science degree from Winona State University. She has been a K-6 teacher for over 10 years and loves working with kids! Anita lives in Woodbury with her husband and three kids. In her spare time, she enjoys reading, gardening, being outside, and long-distance biking. Anita thinks Brain Balance is an amazing place because of the supportive coaches and wonderful kids.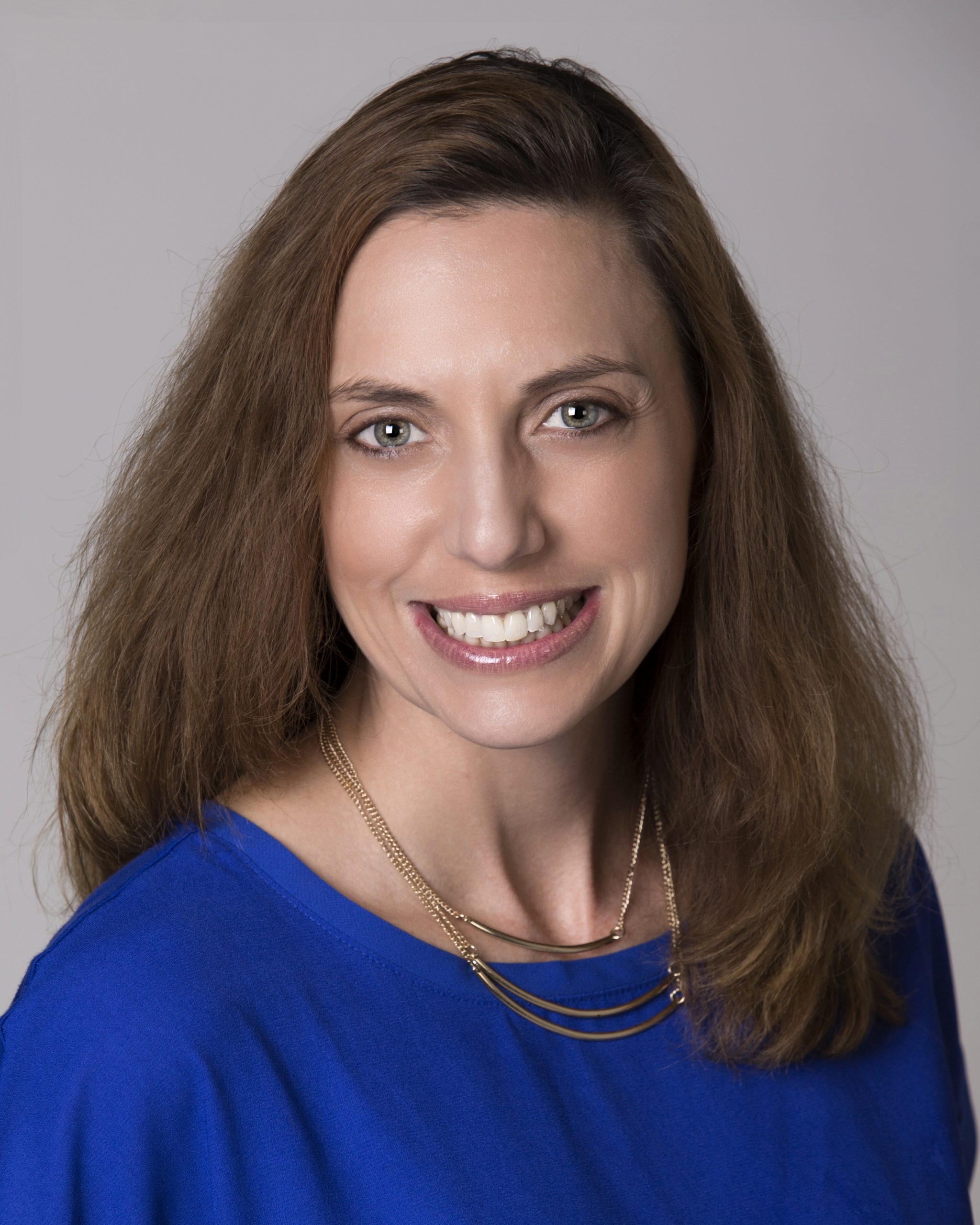 Amy Downing
Director of Operations
Amy Downing was determined to bring the Brain Balance Program® to Wichita after seeing her autistic son make tremendous improvements behaviorally and socially through his enrollment at Brain Balance of Kansas City. Her passion is to bring hope and healing to parents of struggling children through the groundbreaking approach that makes up the Brain Balance Program.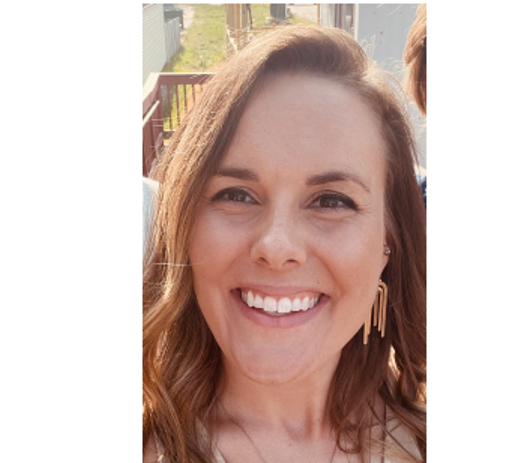 Jacqueline Noel
Center Director
Serving as the Center Director, Jackie joined the Brain Balance Woodbury team in the summer of 2023. She brings years of experience in education to the team, along with a rich experience in working with students and parents alike as they learn and grow. She came to Brain Balance to be a part of a program that changes the lives of so many children and adults through hard work, consistency, and creativity. Jackie loves helping others set goals and then support them through the process of obtaining them. Among her many strengths, she identifies her patience and understanding as the highest on the list as well as her commitment to being a life-long learner. Jackie has a bachelor's degree in Elementary Education with an emphasis in Mathematics and recently earned a certificate in Full-Stack Web Development. When she is not working, you will find her outside! She loves going out for a run, a bike ride, or a long walk with her Spring Spaniel, Bert. Jackie enjoys all seasons, but especially loves getting outside in the winter. She's always loved skiing, both downhill and backcountry, and she just loves the adventure that comes with getting out in the elements. She loves reading for fun and to learn something, and when she's not outdoors or reading, she can be found coding (she's currently learning Bootstrap and Django) or trying a new recipe for dinner. Jackie and her husband recently bought their first home, so they will be staying busy with house projects! A fun fact is that she used to downhill ski race and still enjoys skiing today.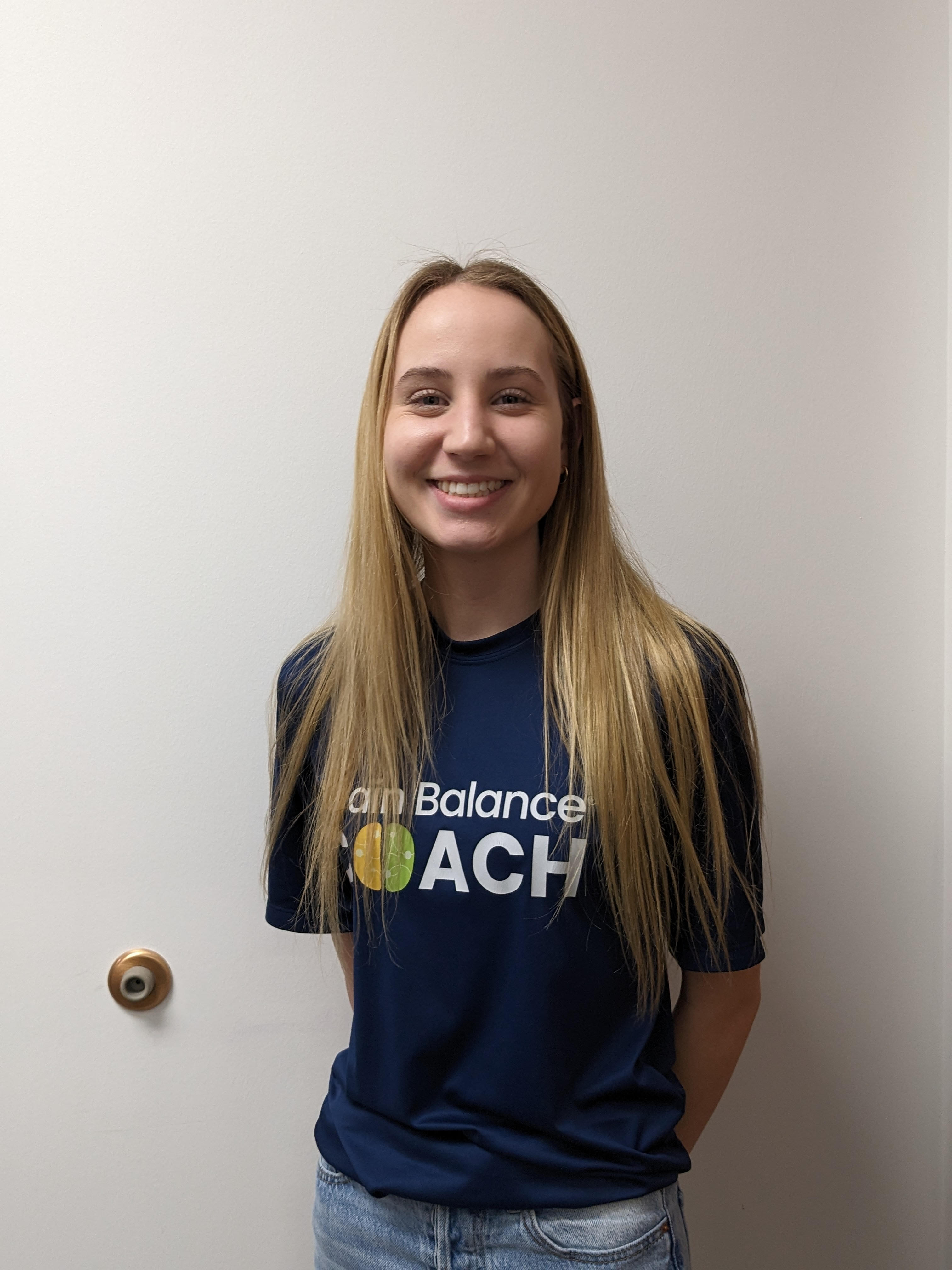 Greta Knutson
Coach
Greta has been working at Brain Balance since May 2022. She currently works as one of our coaches who strives to deliver our students a great Brain Balance experience. She has always had a passion for working with children and this is what led her to join our team. With her own personal experiences of mental health struggles, she truly believes in the Brain Balance mission of helping each student find ways to succeed in life. Greta graduated from the University of Minnesota-Duluth with a Bachelor of Science in Psychology. She plans on continuing her education to become a Mental Health Counselor for children. She loves working with our students and looks forward to continuing to make a positive impact on each individual's life.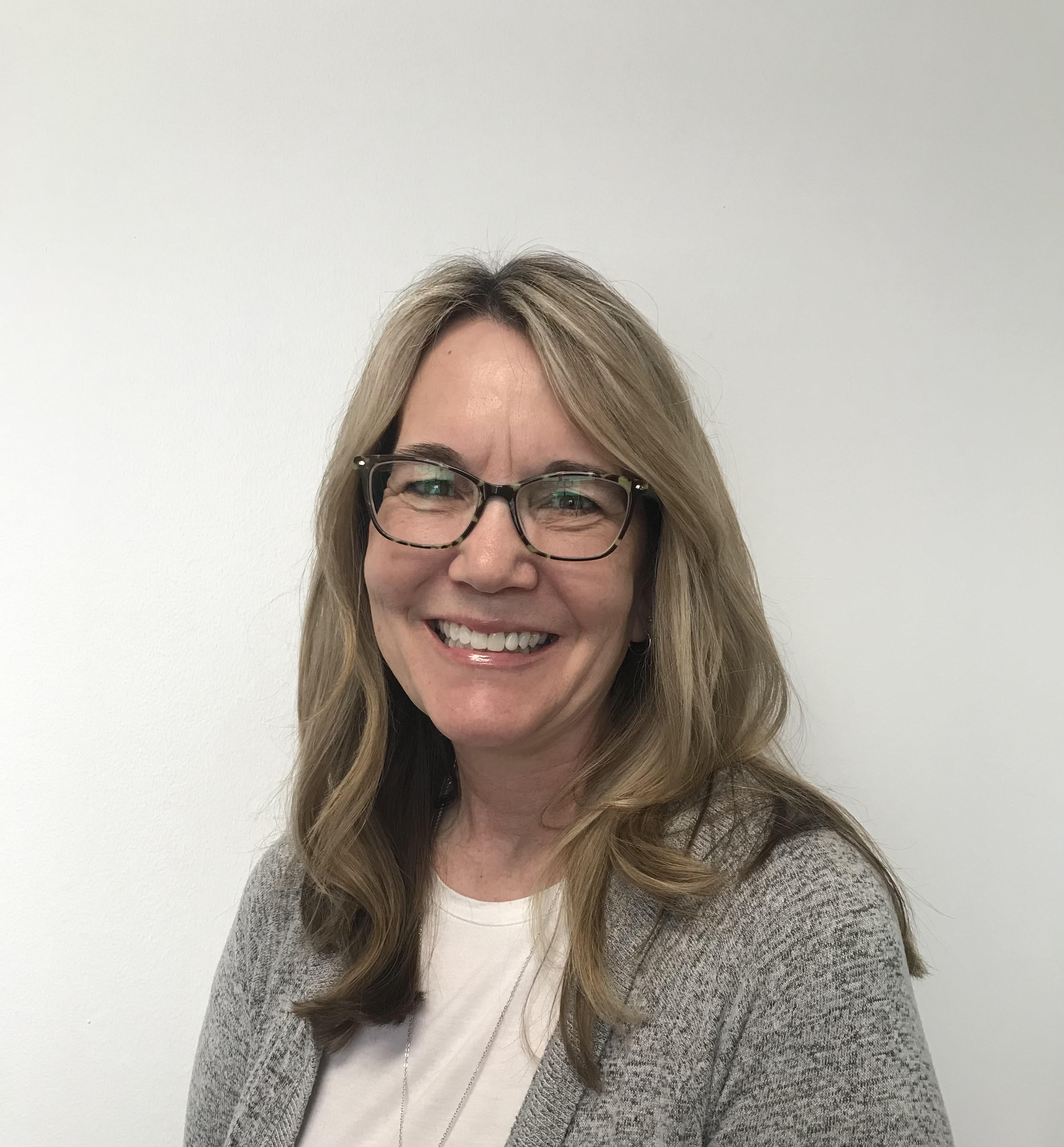 Charlotte King
Receptionist
Charlotte has a Bachelor of Science degree in Management from Ball State University. She has been at Brain Balance since July 2022 and serves as the Office Manager. She came to Brain Balance because she has a passion for helping others, holistic alternatives, and the Brain Balance mission. She is inspired by the success stories of students and how hard they have worked to meet their goals and accomplishments.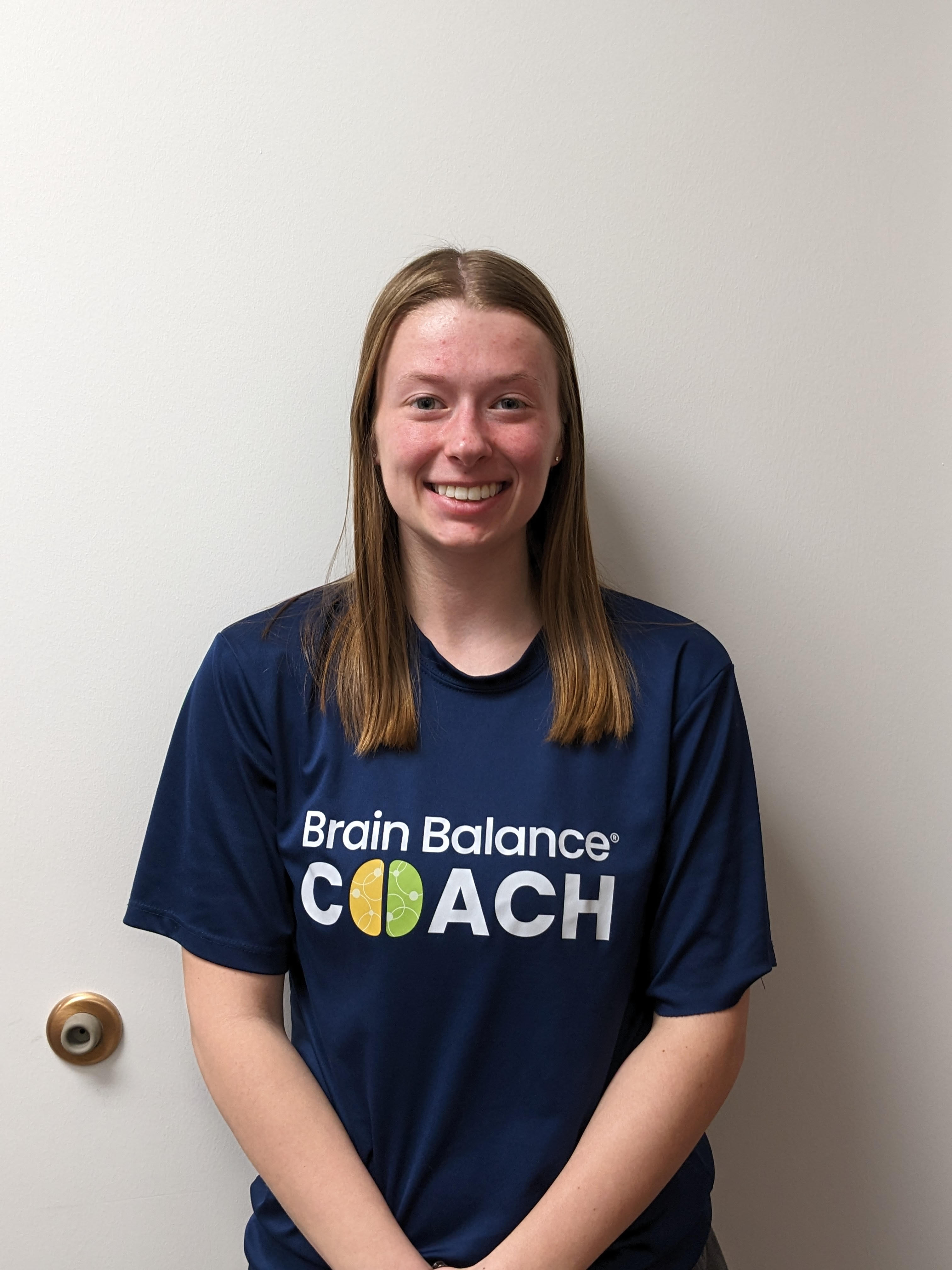 Madelyn Dick
Coach
Madelyn has been with Brain Balance since October of 2022 and works as one of our coaches. She came to Brain Balance because of her continued desire to work with children and families. She believes in the Brain Balance mission and has a heart for helping children while meeting them where they are at. Helping children achieve their goals to reach their full potential in a fun environment is something she is passionate about. Madelyn loves working with our students and is looking forward to continuing to watch them grow here at Brain Balance.Madelyn is currently working towards obtaining her Bachelor of Science in Exercise and Sports Science with a minor in Occupational Therapy from the University of Wisconsin-River Falls, where she will graduate in 2024. She will continue on to receive her Masters in Occupational Therapy.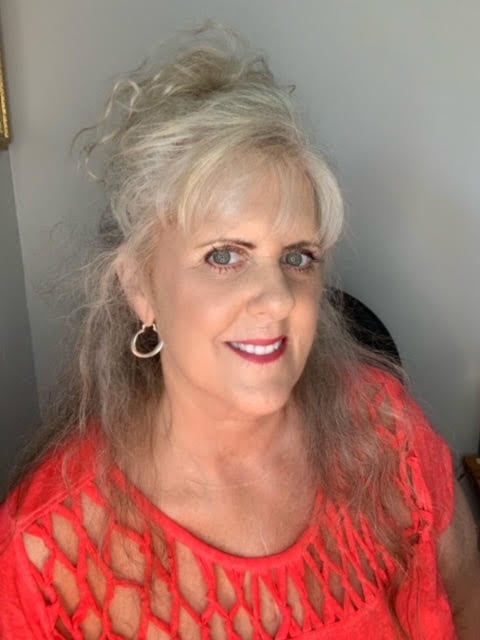 Theri Edwards
Executive Office Administrator
Theri has been with Brain Balance since October of 2022 and is serving as the Executive Office Administrator for owners Michelle Robertson and Amy Downing. Theri has 30+ years in an Office Administration environment. Her work journey has always been in the technical field so working at Brain Balance is a dream come true for her, she finds working in the rich environment of changing lives is where she was always meant to be. Because she has spent many years learning how to navigate PTSD from past trauma and walking the very rocky path of self discovery she has enormous compassion for those that Brain Balance helps.Theri is also certified as therapeutic coach graduating from the Meta academy in 2007 as well as a certified Reflexologist graduating from the Community College of Southern Nevada in 2000. She is an avid reader and will read just about anything she can get her hands on. She believes that one should never stop learning and striving to explore themselves and the world around them. When time allows she loves traveling and finding the path less traveled in whatever country or state she is in. Finding that out of the way, hole in the wall family restaurant in the middle of Italy, Greece or middle of nowhere Kentucky is always a thrill for her.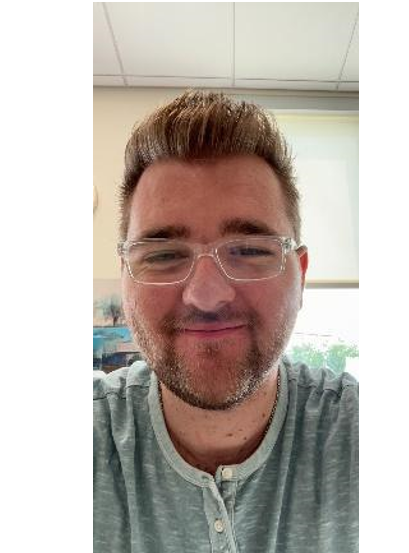 Zach Dobmeyer
Assistant Program Director
Zach started working at Brain Balance in the summer of 2023! He joined the team as the Assistant Program Director, tackling the important responsibilities around program quality, training, and organization. He joined the Brain Balance team because he recognized that the program is setup so differently from any other he has seen. Zach is passionate about helping kids and adolescents achieve their goals. His strengths are his enthusiasm, charisma and always being punctual. Zach is currently working on getting his bachelor's degree in psychology. When not working, Zach loves live music, reading and being with friends and family. A fun fact about Zach is that he loves country music.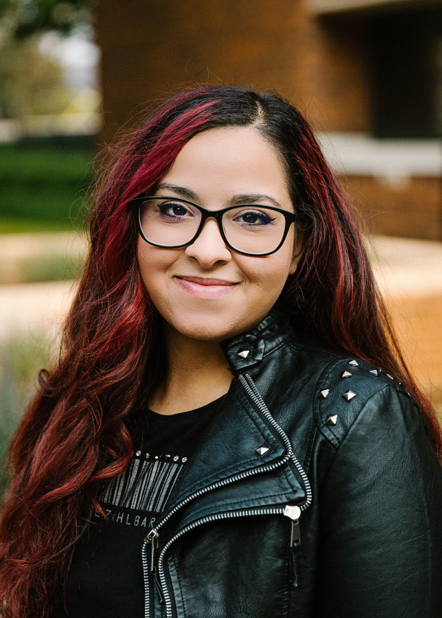 Sandra Messiha
Coach
Sandra joined the Brain Balance team in the summer of 2023. She brings her passion helping people improve their overall health, and she is dedicated to making a positive impact on others. Sandra is a caring coach, who uses her strengths of creativity, dedication, and observation skills to connect with and motivate her students toward success. Her ability to connect with and bond across different cultures also helps her build strong relationships with those around her. Sandra has an associate degree in biology from Inver Hills Community College and is currently pursuing a Bachelor of Biopsychology degree at Augsburg University. Her future goal is to pursue a graduate degree in the field of neuroscience, which is what drew her to Brain Balance. In her free time, she enjoys cooking, listening to and making music, and writing.…alongside her cat, Toshiro. A fun fact about Sandra is that she completed a study abroad trip to Germany that she describes as one of the best experiences she's had in her life. In addition to learning more about the German people, she learned that Germany's history and that of her own native Egypt were intertwined in many ways that she had realized before.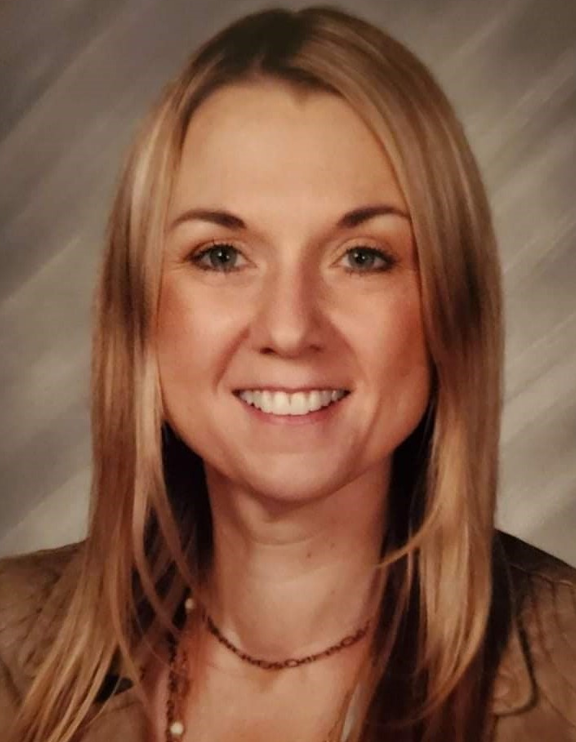 Christa Eggimann
Coach
Christa joined the Brain Balance team in May of 2023. She loves that Brain Balance offers hope and practical tools to help improve people's lives. Her passion is helping people overcome their challenges and live up to their potential. Her strengths include organizing, strategizing, problem solving, communicating, and motivating others. Christa has a bachelor's degree in youth ministry from Bethel University. She likes to go out to eat with friends, watch movies, dance, and go for horseback rides. She also loves to travel, and her favorite country that she has traveled to is India.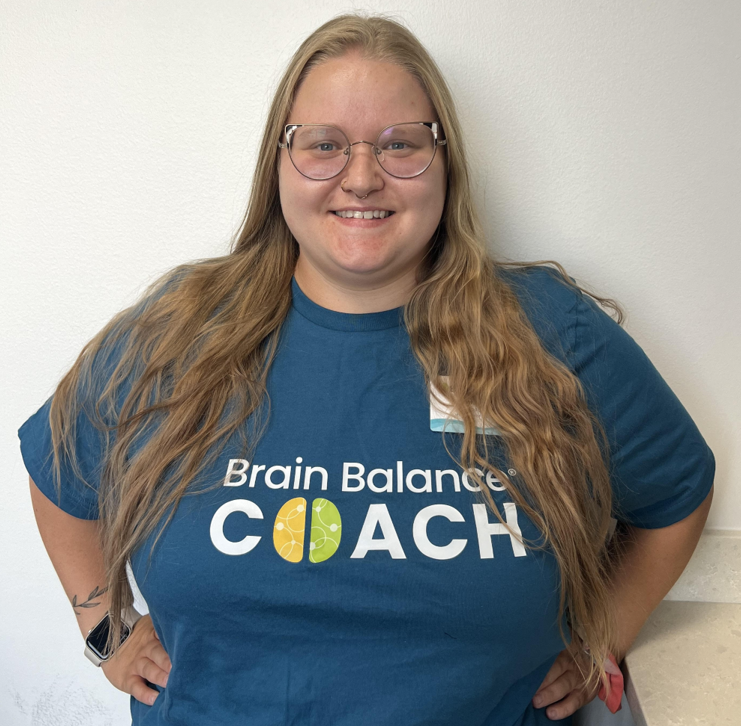 Alicia White
Coach
Alicia joined the Brain Balance team in June of 2023 as a coach. She is excited to be working at Brain Balance because she can bring her experience and knowledge as a SPED para to our kiddos and families. She is passionate about helping people. She has always loved working with children and adults with special needs and loves seeing them overcome challenges. Alicia feels her superpower is patience, perseverance, and the ability to adapt to any situation. She is working on her bachelor's degree in special education and is looking forward to graduating in 2024. When Alicia is not working, she can be found exploring nature, and a fun fact is that one of her jobs is at an outdoor elementary school.
Brain Balance of Woodbury Events
Webinar Events
Every month we offer a free webinar on a common struggle that children and young adults across the country may experience. Each of these webinars offers information, actionable strategies for change, as well as a deeper understanding of WHY these challenges are happening and how to address the root cause.
Register Now.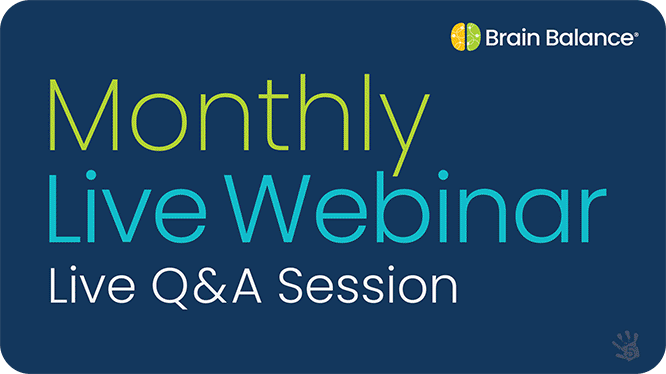 Like us on Facebook to get updates as well as interesting articles and much more!
BRAIN BALANCE CENTER OF WOODBURY
Brain Balance helps children who struggle behaviorally, socially, and academically through a holistic and integrated approach that is customized to meet the needs of each child.
Read more about the Center
Location
700 Commerce Drive
Suite 100
Woodbury, MN 55125
Hours
Monday 10am - 7pm
Tuesday 10am - 7pm
Wednesday 10am - 5pm
Thursday 10am - 7pm
Friday 10am - 5pm
Saturday: By Appointment Only