3 Foods to Avoid for Optimal Brain Health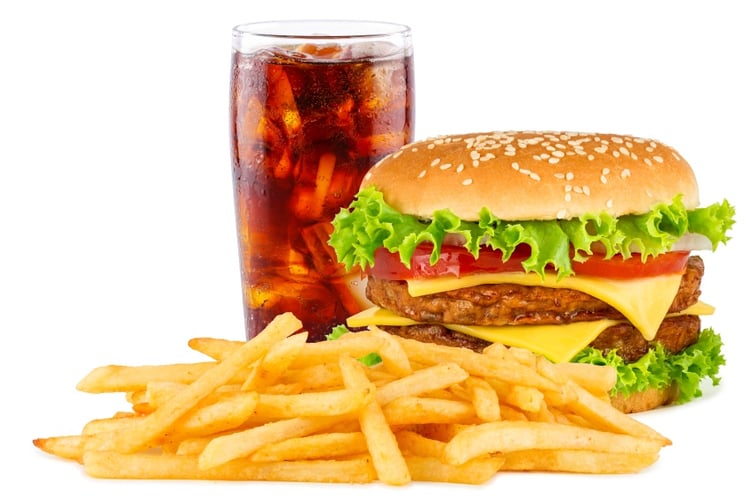 A diet rich in healthy foods like those containing choline and omega 3 fatty acids supports optimal brain health by boosting memory and cognitive function. Conversely, a diet filled with foods that cause inflammation and clogged arteries can affect blood flow and central nervous system functioning, leading to sluggish cognitive ability and poor memory. Avoid these foods for optimal body and brain health:
Certain Fats - Trans fats and saturated fats are bad for brain health. Trans fats offer no benefits to the consumer while causing hardened arteries and altering metabolic processes. Trans fats, often labeled on packaging as partially hydrogenated oils, can be found in fried foods, microwave popcorn, cookies, chips, peanut butter, and more. Saturated fats lead to inflammation throughout the body and fatty buildup in arteries. To avoid saturated fats, swap olive oil for butter, hummus for creamy dips, avocado for mayonnaise, and bison for beef, all of which contain healthier fats like omega 3 fatty acids that support brain health.
Sugar - Too much sugar in your diet doesn't just cause weight gain and type 2 diabetes. It can also lead to sustained increases in insulin production within the body. Excess insulin, which is a hormone produced by the pancreas in response to sugar intake, slows cognitive ability and increases the risk of developing chronic illnesses like cancer and heart disease. Further, a diet high in sugar suppresses a healthy immune system, compromising the body's ability to fight bacterial and viral infections leading to even more brain-busting inflammation.
Simple Carbohydrates - Simple carbohydrates don't contain fiber like those found in 100% whole wheat complex carbohydrates, so they don't offer the added benefit of supporting healthy arteries and proper blood flow. Replacing simple carbohydrates with foods high in fiber will better support cognitive function and brain health. Avoid simple carbohydrates by limiting white rice, white breads, processed foods like cake and cookies, and enriched pasta. Choose wild or brown rice, both of which are great for gluten-free diets, and 100% whole wheat breads and pastas for optimal brain health.
Enjoy These Related Articles:
Study: Gut Bacteria Affects Brain Function
Diet and Behavior: 3 Changes to Make Today
Health Benefits of Omega 3 Fatty Acids
Disclaimer: The information presented on this web site is not intended to diagnose, treat, cure, or prevent any disease. All information is intended for your general knowledge only and is not a substitute for medical advice or treatment of specific medical conditions. Discuss this information with your healthcare provider to determine what is right for you and your family.