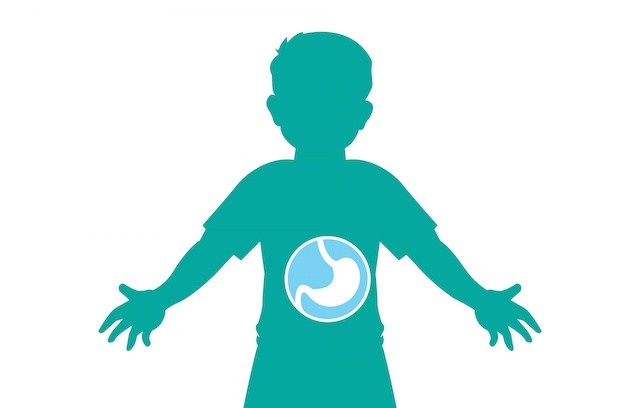 A recent study from researchers at UCLA links gut bacteria to brain function, underscoring Brain Balance's assertion that diet has a direct and significant impact on behavior. The small study found that women who regularly consumed probiotics found in yogurt showed altered brain function while in a state of rest and in response to emotion recognition tasks. Read an excerpt below from the UCLA Health online magazine (1).
"...The small study involved 36 women between the ages of 18 and 55. Researchers divided the women into three groups: one group ate a specific yogurt containing a mix of several probiotics — bacteria thought to have a positive effect on the intestines — twice a day for four weeks; another group consumed a dairy product that looked and tasted like the yogurt but contained no probiotics; and a third group ate no product at all....

During the resting brain scan, the women consuming probiotics showed greater connectivity between a key brainstem region known as the periaqueductal grey and cognition-associated areas of the prefrontal cortex. The women who ate no product at all, on the other hand, showed greater connectivity of the periaqueductal grey to emotion- and sensation-related regions, while the group consuming the non-probiotic dairy product showed results in between.

The researchers were surprised to find that the brain effects could be seen in many areas, including those involved in sensory processing and not merely those associated with emotion, Tillisch said.

The UCLA researchers are seeking to pinpoint particular chemicals produced by gut bacteria that may be triggering the signals to the brain. They also plan to study whether people with gastrointestinal symptoms such as bloating, abdominal pain and altered bowel movements have improvements in their digestive symptoms which correlate with changes in brain response.

Meanwhile, Mayer notes that other researchers are studying the potential benefits of certain probiotics in yogurts on mood symptoms such as anxiety. He said that other nutritional strategies may also be found to be beneficial..."
At Brain Balance, we've long contended that proper diet and gut health play integral roles in improving health and behavior, particularly for kids with ADHD, autism, and learning disorders. Read more about the nutritional aspect of our integrated approach to reducing or eliminating symptoms of neuro-developmental disorders, and contact us today to find the Brain Balance Achievement Center nearest you!
Enjoy These Related Articles:
ADHD and Autism Update: How Does Diet Affect Behavior?
Source: (1) UCLA, Health Sciences (2013, May 29). Changing gut bacteria through diet affects brain function.