Summer activities for kids that are outdoors or are focused on art or physical activity are a great way to go screen-free.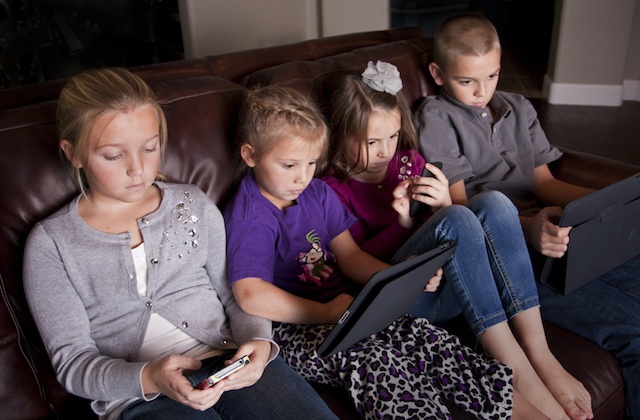 More than two hours of screen time per day can cause children's brains to shrink and lose volume, leading to brain imbalance. Too much screen time can also trigger sensory overload, negatively influence a child's sleeping patterns and lead to "screen addiction," especially if the child spends hours playing video games. Here are some excellent ways to cope with ADHD or processing disorders and summer. If you are thinking of placing your child in a school, camp or program during the summer break, determine what the atmosphere will be like for your child and verify it will be screen-free before making a firm decision.
Screen-Free Academic Activities
Summer parenting tips don't all have to be about fun and games. You can get your student to study in a foreign language class, complete workbooks on the road or attend art or science-related workshops at museums and nature centers.
Recreational Activities and Teams for Screen-Free Social Interaction
Ropes courses, athletic training, basketball or baseball "institutes," swimming lessons and summer teams are a great way to divert your child's attention from digital media. Such instruction and activities usually have no place for screen time and also encourage the development of improved social skills.
Summer Camp = No Digital Devices
Summer camp has many summer activities for kids that do not involve screen time. In fact, many overnight summer camps prohibit electronic devices. Arts and crafts, hikes, storytelling, fireside chats, swimming, boating, nature-related workshops and sports like volleyball do not require anything digital. Summer camps also provide your child the opportunity to interact socially and build new friendships.
What Do I Do in Cases of Extreme Heat?
Sensory sensitivities and summer do not get along when a child is extremely sensitive to heat. Have several activities ready for when your child gets anxious, irritated and tired. Good ideas that help reduce screen time include reading with a book light in a cool and quiet room; naps; swimming; making chilled foods such as smoothies and fruit kebabs; playing with glow-in-the-dark toys in a dark room and hiking near lakes or oceans.
With a little bit of effort and creative thinking, you can make a summer without screen time a welcome and exciting time for your child.
To schedule an assessment for your child, or to learn more about how the Brain Balance Program can help your child reach their full potential, contact us online or find a center near you.
---
Enjoy These Related Articles
Summer Camp for the Brain
Screen-Free Holiday Activities for Kids
ADHD Awareness Challenge: Limit Screen Time