Limit Your Child's Screen Time For One Hour Per Day for ADHD Awareness Month!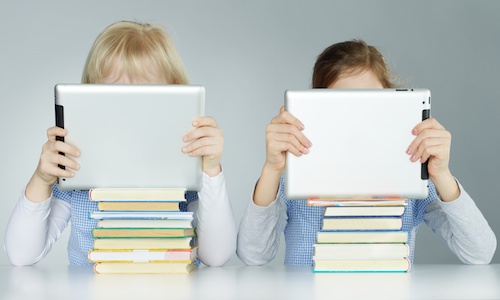 As we continue to recognize ADHD Awareness Month, we offer a challenge for parents of children who struggle with academic, social or behavioral issues like those present in ADHD. Screen time and watching TV has been linked to brain changes in kids and too much daily screen time means children have less time for play and movement.
According to The American Academy of Pediatrics, unstructured outdoor play helps kids develop cognitively and socially. As a recent study suggests, exercise can go a long way to helping kids with ADHD to improve focus and working memory. Dr. Robert Melillo, creator of the Brain Balance Program®, recommends that children get no more than 1.5 hours of screen time daily on school days. When families stick to this guideline, unstructured play happens naturally. As such, we challenge parents this month to limit your child's screen time to no more than one hour per day for a week (or if it works, indefinitely!).
Did you notice your child became more focused and able to better retain information? Is your child's attention more pronounced? Have you noticed behavioral improvements after a week of limited screen time? Please share your family's results on our Facebook page!
If you suspect your child has ADHD or has already been diagnosed with ADHD, contact us online or find a center near you to learn more about how the Brain Balance Program can help.
---
Enjoy These Articles Related to ADHD
Watching TV Linked to Brain Changes in Kids
Setting Rules and Boundaries for Kids with ADHD
Why Don't Kids Play Any More