Brain Healthy Foods Like Omega 3s Support Memory and May Improve Academic Performance
At Brain Balance Achievement Centers, our bio individual nutrition program recognizes that children afflicted with disorders on the spectrum need a little boost in the whole memory arena. Imbalance in either hemisphere of the brain can cause potential problems with memory deficits, interfere with school work and lead to frustration for both parent and child. For a child with ADHD or a Processing Disorder, who may require constant reminders, a boost in brain healthy foods that support memory can help!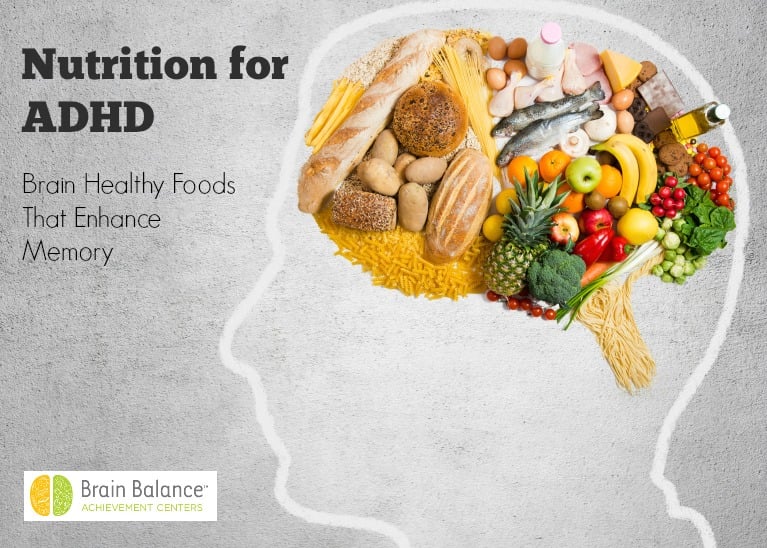 Memory and Nutrition
What are the top foods to consume if you are on a quest to increase your brain power? Anything high in Omega 3 fatty acids is great for boosting memory. Contrary to "old school" nutrition and popular belief, fat is GOOD for you and essential to brain health. The components of Omega 3's include both EPA and DHA. EPA is good for inflammation and DHA excellent for brain power. At Brain Balance, we customize supplementation based on a child's unique needs. Generally speaking, you want as much DHA as you can get. Fatty acids are the building blocks of fats, which, despite their misunderstood reputation, are vital nutrients. Omega-3 is used to regulate blood clotting, build cell membranes and support cell health. It's polyunsaturated, which is the relatively heart-healthy kind of fats that help reduce blood triglycerides (fats) and low-density lipoprotein (LDL), the so-called bad cholesterol.
Memory Enhancing Foods
Cold Water Fish Like Salmon or Tuna (Light chunk tuna variety is best, as it contains less brain contaminating mercury.)
Walnuts
Avocados
Sunflower seeds
Almonds
Flax seeds
Edamame
Wild Rice
Pasture Raised Beef
Here are some yummy snack ideas which utilize the benefits of Omega 3's: Try Mary's Gone Crackers with hummus or guacamole or chili made with pasture raised beef, beans, and served with dairy free cheese and organic corn chips. Or feel free to print the recipe displayed for Choco-Cherry Brain Booster Bars!
The Brain Balance Program®
A healthy lifestyle that includes getting enough omega-3 fatty acids, as well as identifying and balancing any other nutritional deficiencies, plays an integral role in supporting proper brain development and function. That's why The Brain Balance Program includes a bio-nutritional component in addition to our academic and sensory motor objectives. Contact us today to learn more!
Enjoy These Related Posts
Nutrition for ADHD: Kid-Friendly Foods That Enhance Focus
Sensory Friendly Foods Your Child Will Love
Can Food Intolerance Cause Behavioral Issues in Children?
Disclaimer: The information presented on this web site is not intended to diagnose, treat, cure, or prevent any disease. All information is intended for your general knowledge only and is not a substitute for medical advice or treatment of specific medical conditions. Discuss this information with your healthcare provider to determine what is right for you and your family.