Nutrition Tips and Recommended Foods for Picky Eaters and Problem Feeders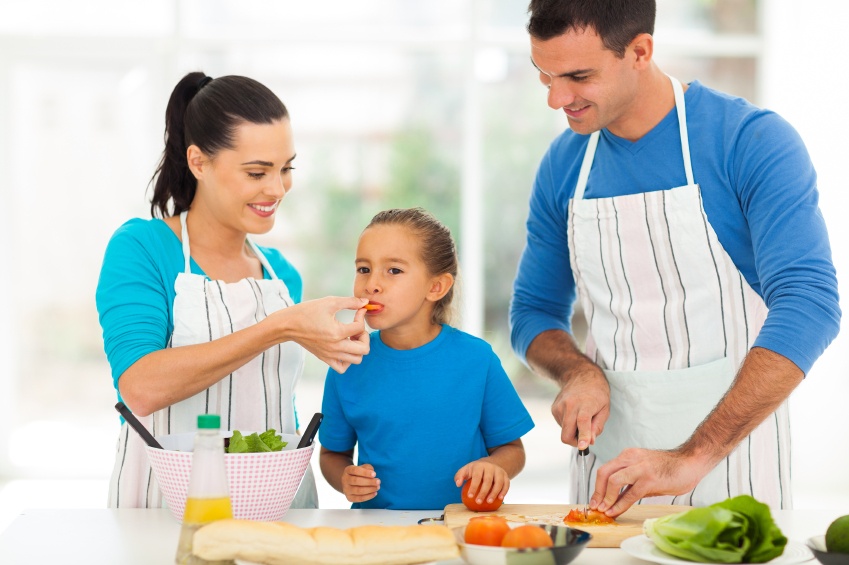 Childhood sensory issues can result in nutritional deficiencies. Therefore it's important to ensure that your sensory sensitive child gets the foods he or she needs to stay healthy.
When it comes to eating at the dinner table, this can be a challenge. It is not uncommon to hear that a parent is cooking three separate meals for their children. Perhaps this sounds like your family: One child will only eat hot dogs, the other is fine with everything and anything, finally, the third child does not want his peas to touch his carrots or mashed potatoes.
Does this sound familiar? Ever wonder why this happens?
Types of Eaters
There are two types of eaters when it comes to nutritional therapy:
The first type is what we call a "Picky Eater." Picky eaters are defined as children who have more than 30 foods in their repertoire. These are children who will eat a decent amount of fruits, vegetables, lean meats, etc. Their "pickiness" is generally caused more by behavioral problems rather than sensory issues.
On the flip side, we also have children who are what we call "Problem Feeders." Problem feeders are children who have less than 20 foods in their repertoire. This is generally due to either a hyper-sensitivity or a hypo-sensitivity issue.
Eating Challenges
Problem feeders encounter special challenges at the dinner table. Typically, these children have a hypersensitive sense of smell and will gravitate towards foods which are more bland. These foods include: chicken, breads, pastas, more "white types of foods". Something that may taste normal to you or I, does not in fact taste normal for a child with hyper sensory issues. The smell of the particular food may be overwhelming which would have a negative impact on taste as well. The utter thought or mention of some foods can be scary to them.
Children who are more hyposensitive, tend to gravitate more towards foods which are stimulatory. They may enjoy spicy foods like hot sauce, wings, pepper, etc. These foods are actually beneficial, because they are stimulatory to the brain.
Tips for Sensory Sensitive Eaters
Kids with sensory issues may be more adventurous in their eating if allowed to make their own food or to create shapes out of their food. Anabel Karmel has some excellent books which teach you to get your children involved with cooking. This type of involvement will also allow your child to develop maturity around smelling, tasting and touching food. Another great book, is Ruth Yaron's Super Baby Food. Even if not for babies, there are many excellent recipes for children with food sensory issues. Finally, Food Chaining is another excellent book which can help you if you feel your child gravitates toward being a picky or problem feeder.
Some ideas for sensory friendly foods that your child will love are:
Depending on your child's food texture preference, serve either soft foods made using a food processor like creamy chicken salad or vegetables and proteins hidden in dips or for those who like a crunchy texture, serve fresh raw vegetables vs cooked or baked potato wedges instead of mashed potatoes. You can also sneak healthy ingredients into breads and muffins.
Let your child pick the condiment. Sometimes it helps to temper overwhelming smells or textures with a sauce or condiment of choice. This will give your child some control and help to introduce new foods while being paired with something familiar.
If your child is color picky when it comes to eating, try hiding foods in their preferred color friendly sauces like tomato sauce or by sneaking vegetables into brownies. Smoothies are also a great alternative and can be made to be a preferred color using fruits like berries or greens like spinach. You can also encourage new colors with a game using a chart to introduce new colors and reward accordingly.
It's best to stop pressuring your child to eat new foods and instead encourage your child to explore new foods at his or her own pace. This will allow him or her to have more control which will ultimately lead to the development of healthy eating habits.
About The Balance 360 Nutrition System
Based on years of working with children who struggle with learning challenges, we are confident that the Balance 360 System makes a difference in helping your child's brain and body function according to healthy standards. Just ask our parents! The Balance 360 System is a step-by-step approach, designed to help parents customize a nutrition plan to fit a child's lifestyle and needs. Learn more about our plan for sensory-friendly, clean eating!
Contact us today to schedule an assessment. You can also view the research and results of the program on the website.
Enjoy These Related Articles
Surviving Summer Road Trips with a Sensory Sensitive Child
Kid Friendly Foods That Ease Anxiety
Signs and Symptoms of Sensory Processing Disorder
Disclaimer: The information presented on this web site is not intended to diagnose, treat, cure, or prevent any disease. All information is intended for your general knowledge only and is not a substitute for medical advice or treatment of specific medical conditions. Discuss this information with your healthcare provider to determine what is right for you and your family.