These Foods Rich in Nutrients Like Beta Carotene and Lutein Support Better Eye Health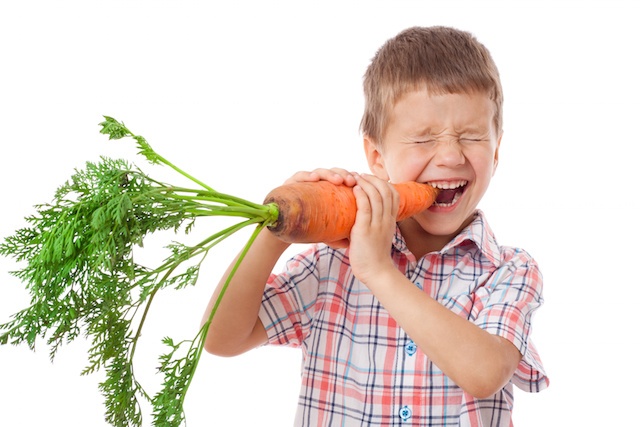 When you're exploring resources to help your child overcome the challenges of learning disorders, it's important to be aware of the connection between vision and diet. Visual processing disorders have complex origins, but providing your child with the necessary nutrition for eye health is one straightforward step that you as a parent can easily take. Here are some great foods to support eye health.
Carrots
Our bodies convert the beta-carotene in carrots and other deep-colored vegetables into vitamin A. This nutrient, crucial to eye health, aids night vision and protects against eye diseases and infections. Carrots have plenty of natural sugar, and many children love the crunchy goodness of "baby" carrots or small carrot sticks. You can also incorporate ground-up carrots into other foods such as carrot breads and cakes. Carrot slices can be baked with a drizzle of maple syrup, producing a dessert-like caramelized flavor that will please even the pickiest of eaters.
Berries
An irresistible part of summertime, berries are super healthy eye food. Packed with vitamin C, these little nuggets of deliciousness support the body's overall immune system and the cells' ability to absorb iron. Vitamin C is specifically valuable in preventing cataracts in the eyes. Berries are also an important source of catechins, an antioxidant that supports the proper functioning of the light-reactive retinal tissue.
Nuts
Another naturally kid-friendly food is nuts. Easy to pack along in lunches and pockets, nuts are a rich source of vitamin E. This important nutrient supports the body's ability to absorb beta-carotene and other vitamins and minerals. Peanut butter is a perennial favorite with children, and they may also find a special favorite among the wide range of other nuts and nut butters.
Kale
This super-food spends a lot of time in the spotlight due to its extensive, systemic health benefits. The Academy of Nutrition and Dietetics and the American Academy of Ophthalmology put kale at the top of their lists of eye-healthy foods because it's such a rich source of lutein and zeaxanthin. These antioxidants help prevent oxidation in the lens of the eyes, which is one of the causes of cataracts. This nutrient-packed vegetable can be camouflaged in many kinds of foods to avoid the hesitancy of young palates; try putting it in a blender with soup stock or spaghetti sauce to make it disappear, or chop and add it to muffins or quick breads. You can also make crispy kale chips, which make a satisfying snack food that kids will eat like potato chips.
Dry Beans
Along with other legumes such as black-eyed peas, lentils and peanuts, dry beans supply children's growing bodies with zinc. This trace mineral is particularly concentrated in the structures of the eyes, and it protects against long-term damage from the effects of too much light. Children love mild versions of bean chili, especially when paired with chips or burgers.
Providing your child with proper nutrition for eye health is an important step in addressing dyslexia and other learning disorders. Straightforward nutritional guidelines are one aspect of Brain Balance Program's integrated approach to helping children improve their entire academic experience. Contact us today for more information.
---
Enjoy These Related Articles
Kid Friendly Foods That Stimulate Brain Function
Nutrition for ADHD: Kid-Friendly Foods That Enhance Memory
Sensory Friendly Foods Your Child Will Love
Can Food Intolerance Cause Behavioral Issues in Children?
Disclaimer: The information presented on this web site is not intended to diagnose, treat, cure, or prevent any disease. All information is intended for your general knowledge only and is not a substitute for medical advice or treatment of specific medical conditions. Discuss this information with your healthcare provider to determine what is right for you and your family.