Nutritious, Kid-Friendly Holiday Treats for Gluten-free and Dairy-free Diets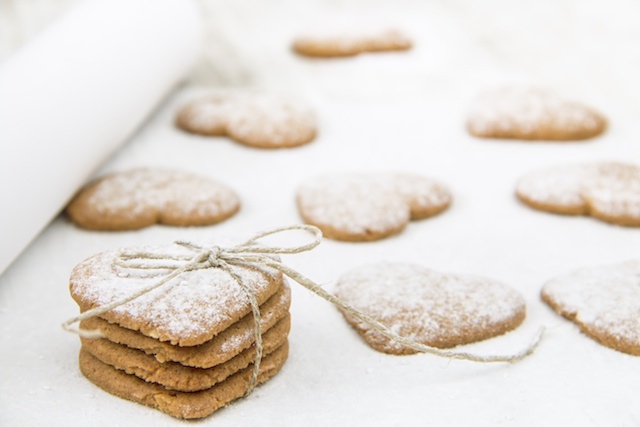 As we work to help solve children's learning and behavior problems at Brain Balance Achievement Centers, we continually find a link between behavior and diet. Since so many holiday traditions are centered around food, it's good to have a supply of delicious food treats that are unlikely to trigger a cascade of problematic physiological reactions. Here's a short list of some of our favorites:
Let Them Eat Cake
This yummy dairy and soy free cake contains plenty of healthy carrots and a bonus mound of fluffy snow-white icing made from coconut milk. If eggs are a problem, here's a chocolate caramel cake that will be a satisfying solution. The cake itself is dairy-free, although the optional icing does contain milk.
Fancy Holiday Cookies
Nothing is quite as festive as the many appealing types of holiday cookies that appear on brightly-colored holiday trays. Here are some that are festive and food sensitivity safe at the same time. These adorable pink and white candy-cane cookies are gluten-free and contain no nut products. Be sure to use natural food coloring in place of the artificial. If your children are OK with nuts, but can't tolerate gluten, here are some luscious peanut butter cookies that are super-simple to make. For the parent-child experience of rolling, cutting and decorating holiday cookies, try this elegant gluten-free rolled cookie recipe. Vegan butter can be used in place of dairy butter if needed.
Go Savory and Skip the Sugar
If sugar is a problem food component for your family, holiday cooking can be fraught with frustration. Here are a few options for exciting treats that don't involve sugar: Gluten-free, vegan "cheesy" crackers use almond meal and quinoa to make crisp handfuls of healthy snacks. If your child loves the taste of hotdogs and mustard, these grain-free tahini and mustard crackers will be a compelling holiday munchy. For something more substantial that still feels party-like, try a platter of these egg-free, gluten-free chicken tenders.
Holidays are all about a sense of inclusiveness, and it's not always easy to create kid-friendly holiday treats that don't trigger a food sensitivity. In addition to the recipes we've linked to here, we encourage you to do an Internet search for "food intolerances holidays," because there are hundreds of creative chefs online who post innovative new recipes every day. With just a bit of research, your holiday parties can be enriched with healthy foods so delicious they will delight everyone, regardless of age or food sensitivity.
Nutrition and The Brain Balance Program®
It's important to note that diet changes, although helpful to manage behavioral symptoms, are only temporary if the underlying imbalance in the brains of kids with neuro-developmental disorders is not addressed. To learn more about The Brain Balance Program, which combines sensory motor, academic, and bio-nutritional objectives, we invite you to visit your local Brain Balance Achievement Center. Contact us today to find the center nearest you!
---
Enjoy These Related Articles
ADHD-Friendly, Healthy Alternatives to Birthday Treats & School Sweets
Tips for a Gluten-Free Lifestyle
Disclaimer: The information presented on this web site is not intended to diagnose, treat, cure, or prevent any disease. All information is intended for your general knowledge only and is not a substitute for medical advice or treatment of specific medical conditions. Discuss this information with your healthcare provider to determine what is right for you and your family.