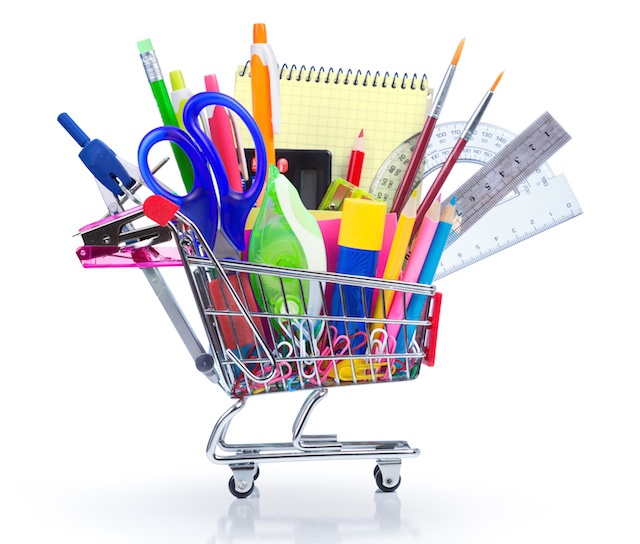 Summer is coming to an end -- which means that a new school year has begun or is just around the bend! With school on the horizon, it's time to start thinking about school supply shopping, and if you are a parent of a child with ADHD or learning differences, there are some materials that can help your child perform better in the classroom.
1. 3-Hole punch
Students who suffer from ADHD and other learning disorders are often disorganized and impatient when it comes to taking care of school supplies and assignments. Their tendency is to cram papers into backpacks and binders, rather than taking the time to properly put them away. To ensure that they stay organized, one of the key back-to-school supplies for ADHD sufferers and students with other learning disorders is a 3-hole punch. Keep a 3-hole punch at home, and at the end of every school day, check through folders and backpacks to find errant papers. Help your child to carefully punch them and put them in the appropriate binder or folder .
2. Dry-erase calendar
Students with learning differences often have a hard time remembering important dates. To help keep them on everyone's radar, invest in a large wall-size dry-erase calendar where you can record upcoming assignment and test dates. By keeping dates in a place where everyone can see them, your student won't be able forget them, even if they end up tucked away in an oft-ignored assignment book.
3. Colored labels, sharpies and book covers
To help students keep work and supplies organized, it can be helpful to use colors. Assign a color to each subject, then use folders, labels, markers and book covers to demarcate each of the materials. Colors are an easy, visual way to help students with learning differences ensure that they keep their belongings in the right place, maximizing their potential for success.
4. Duplicate sets of books and supplies
Whatever books and supplies you purchase, it's a good idea to invest in two sets -- one for school and one for home. Students with learning differences have a tendency to be forgetful, and thus, having a second set of materials will help work get done properly even if it is forgotten at school or home. Ask the school if you can get two sets of textbooks, or search for used versions online.
Going back to school can be daunting for any child, but by getting the right back to school supplies, you can help the transition to be as simple and stress-free as possible.
---
Does your child struggle to stay organized and get homework done? Start the school year off right and keep your child from falling behind! Contact us to learn more about how the Brain Balance Program can help.
Enjoy These Related Articles
A Homework System that Works for Students with ADHD
Tips for Minimizing the Homework Battle
Motivating Your ADHD Child
Tools and Resources for Classroom Success for Kids with Learning Disabilities