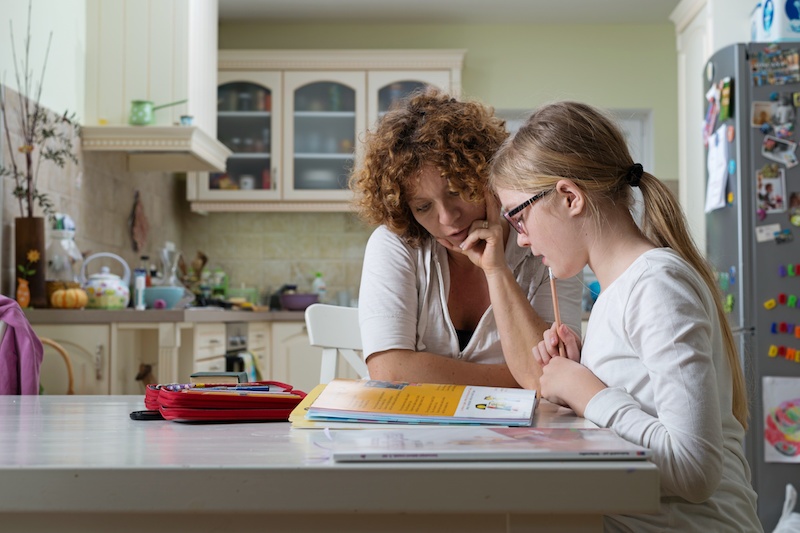 If you're a parent with school-age children, you already know just how hectic the after-school hours are. Between sports practice, chores, appointments, making dinner and working on homework, you can feel like you barely have time to get it all done. If this sounds all too familiar, you're not alone.
There are some things, however, that you can do to make your after-school nights go a little smoother. The trick is to be proactive and have a plan in place. Here are some tips to help you and your family survive the after-school chaos.
Set Realistic Expectations
It's important to set realistic expectations for both yourself and your children. For example, thinking that your kids are going to come home from a long day at school and instantly be ready to do their homework isn't realistic. In fact, many children need a transition period after school before they are mentally ready to hit the books again. Giving your child this extra 25-30 minute transition time can help.
In addition, don't be too hard on yourself. You can only do so much, and trying to be a super-parent will only set you up for failure. The goal isn't to be perfect, just to make school nights more enjoyable for everyone.
You also may need to reevaluate just how many things are on your to-do list every night. Yes, your child may love dance class, soccer practice, scout meetings and after-school clubs. However, if this is causing too much stress in the evening, you may have to pick and choose which activities are most important.
Create a Consistent Routine
Children, especially those with learning disabilities, thrive on routine and schedules. With this in mind, it's crucial to create a consistent routine for school nights. A specific routine that includes playtime, homework time, dinner time, bedtime and other required tasks can help your child feel secure because they know what to expect and what is expected of them. Routines also can help to decrease behavior problems at home.
Have a Plan of Action
Without a plan of action, even your less stressful nights can spiral out-of-control rather quickly. Plan your day/week out ahead of time and don't try to do everything yourself. Give your kids some chores to do. Not only will this teach them responsibility, but it will take some of the load off of you. In addition, create a designated workstation for your kids. While the dining room table may be convenient, it's not an ideal work environment. Kids, especially those with learning disabilities, need a quiet place with all the necessary tools, computer, paper and pencils within reach.