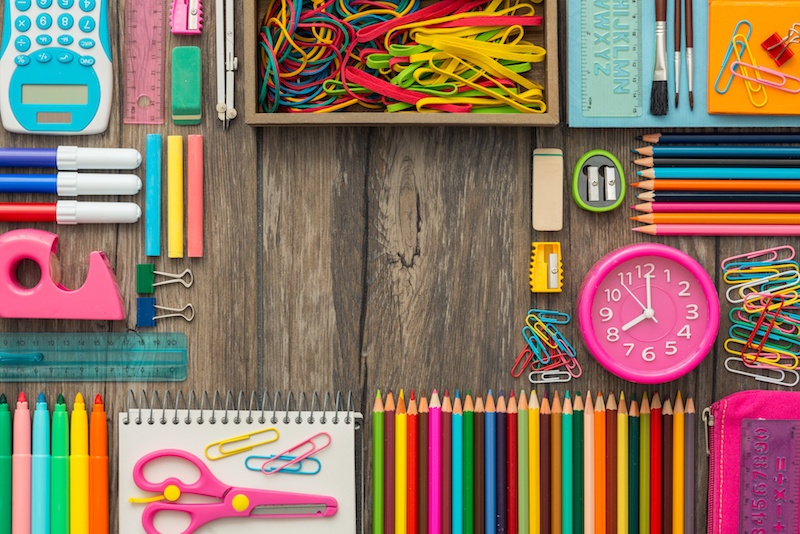 Few children enjoy doing homework every afternoon, and if your child struggles with a learning disability, it can be even more of a challenge to get him or her to work. Most kids benefit from additional structure and organization to support the
development of executive functioning skills
, and you can help them get started by creating a dedicated homework area in your home.
Choose Your Space Wisely
First thing's first: Do you want your child to do homework in his or her bedroom, or would you prefer them to work in a public space? The best spot is a personal choice, and you'll have to balance the need for oversight with potential distractions in any room. No matter where you decide to do homework, make sure it's a spot that's quiet and out of the way of household foot traffic. TVs and video game consoles are a bad idea, but the ability to stream
soft music can help some kids focus
.
Organize a Supply Caddy
Avoid distracting hunts for colored pencils by putting together a supply caddy packed with the basics: pencils, erasers, markers, highlighters, glue, white-out, extra paper, etc. This can sit atop the desk or be stored in a cabinet near the dining room table or kitchen island if you choose to set up in a more public room. The caddy should be part of a "get ready ritual" as a cue that it's homework time: for example, pour a glass of water, get out the caddy, sit down and open the assignment book. A simple routine released every day will help your child settle in to the task at hand.
Support for Staying on Task
With some attention to detail, you can turn any corner of your house into an organized homework spot for your child to enjoy — or at least to use efficiently. When you have everything you need in one place and a consistent routine to follow, getting started on assignments will be much easier.