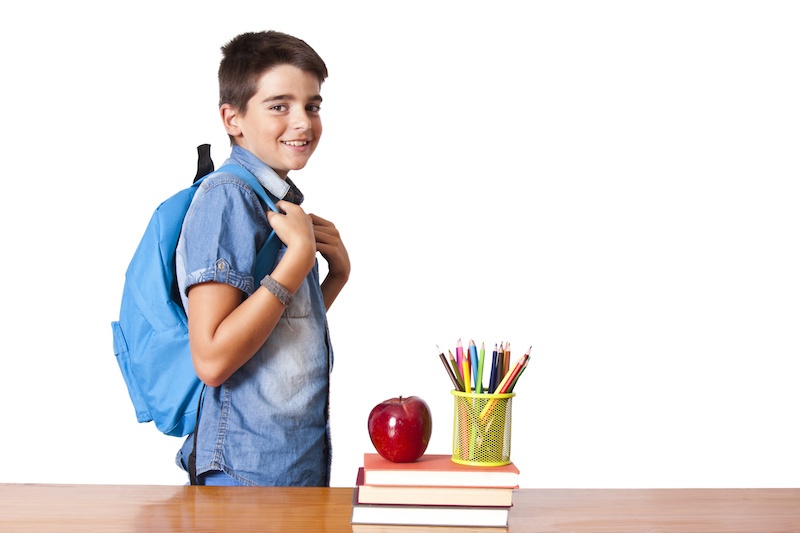 Returning to school in the fall is both an exciting and stressful time for most kids. If your child has a learning difference that makes school more challenging, the dominant feeling might be stress. You can help to turn this around by taking a few steps to prepare your child to be back in the classroom and ready for a good year.
Get Organized
Have school supplies ready, complete with color coding for each subject. Designate a space in your home as a communications center where you can post school notices and mark down important test and assignment dates. Create a homework space that is free from distractions and stocked with supplies.
Establish a Schedule
Sleep deprivation from a disrupted schedule can stymie even the most scholastic kids, so prepare yours for the return to school by winding down the later summer bedtimes a couple of weeks in advance. By the time the first day of school arrives, your child should be going to bed early enough to be awake and on time for school.
Communicate with School Staff
Maintain open lines of communication with your child's support team at school. If you are new to the school, try to contact key personnel before the start date, and if you are returning to a familiar environment, try to have a plan in place for re-entry. Which teacher will your child have? Are there supports in place, such as help for a student who struggles or a learning program for attention issues?
Advocate for Assistive Technology
Ensure that any assistive technology that your child is entitled to is available and ready. Whether it is an iPad, laptop or an FM system to make listening easier, make sure that arrangements have been made for it to be accessible when school starts. The faster your child can become fluent in his or her technology, the sooner you will see the benefits.
The most meaningful preparation you can make is to communicate with your child about returning to school. Have regular conversations to answer questions and address anxiety. Create a plan that will enable you to meet challenges together, and patiently work through them. Be your child's biggest advocate, and face the start of the new school year with determination and optimism.