Learn More About How Prenatal Nutrition Can Impact Childhood Development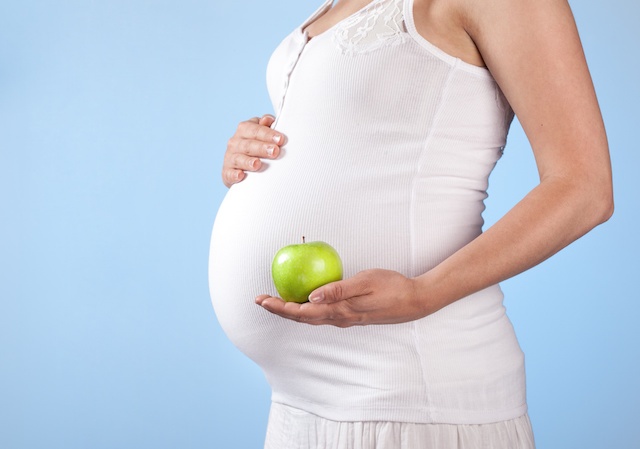 It has been known for many years that the diet of a pregnant woman affects the growth of her baby. This research is ongoing, and some interesting links have been discovered between prenatal nutrition and childhood development.
Iodine
Although it was thought that the majority of pregnant women in the U.S. did not suffer from iodine deficiency, a 2014 report from the American Academy of Pediatrics (AAP) indicates that this is not so. Apparently, about 30 percent of pregnant women in the U.S. are deficient in iodine. Iodized table salt is a good source of iodine and is easily bought off the shelf. However, processed foods do not typically contain iodized salt.
Iodine is an essential element babies need for the development of their brains, both while they're in the uterus and after they have been born. The AAP recommends that an iodine supplement be taken by the mother during pregnancy and breastfeeding. Natural sources of iodine include:
Certain fish, such as cod and tuna
Dairy products
Eggs
Seaweed in small amounts
Soy milk
Folic Acid
Sufficient folic acid (Vitamin B9) in a pregnant woman's diet can lower the risk of her child having autism. The link between prenatal health and Asperger Syndrome (AS) and other forms of autism was discovered during research on Norwegian mothers and children, and it was found that if folic acid supplements were taken 30 days before and 60 days after conception, the risk of autism declined by 39 percent. Natural sources of folic acid are:
Citrus fruit
Leafy green vegetables
Dried peas and beans
Iron
Autism Speaks reports that a high iron intake for expectant mothers may decrease the chance of autism, particularly if taken from the fourth month of pregnancy until the child is weaned. Iron is used by the body to make hemoglobin — a protein in the red blood cells that carries oxygen to the tissues — which helps in the development of the baby's brain. Sources of iron include:
Poultry
Fish
Lean red meat
Dried peas and beans
Prune juice
Iron-fortified cereals
Vitamin C helps in the absorption of iron by the body, and is found in tomatoes and citrus fruit.
Other Nutrition Considerations
It's also important for an expectant mother to avoid certain toxins that are commonly found in many otherwise nutritious foods. Mercury in fish, pesticide residue in conventional produce, artificial colors, nitrates and MSG can all negatively affect a developing fetus and should be consumed with caution.
According to Dr. Robert Melillo, co-founder of Brain Balance Centers, "New research shows environmental and lifestyle factors influence childhood brain development, and that in the majority of cases we can prevent and even rehabilitate autism, ADHD, and related disorders." The new research he alludes to is based on the theory of epigenetics - that environmental factors influence gene expression. Diet and lifestyle determine whether genes turn on or off and by choosing dietary and lifestyle factors that favor healthy brain development, couples hoping to have children can reduce their risk of giving birth to a child who will develop autism, ADHD, or another disorder.
Looking Forward
It's important to understand that maternal nutrition is not the only factor affecting the development of a child in utero. Many issues influence how fetuses grow, and some are within our control while others are not. The main thing for expectant mothers to do is to make sure they eat healthy and remain aware of the link between the prenatal diet and neurodevelopmental disorders of childhood. Once a child has been diagnosed with a learning, processing, developmental, or behavioral disorder, the most valuable action you can take is to work with your child and help them reach their full potential.
---
Enjoy These Related Articles
Diet & Behavior: 3 Changes to Make Today
Sensory Friendly Foods Your Child Will Love
Can Food Intolerance Cause Behavioral Issues in Children?
Disclaimer: The information presented on this web site is not intended to diagnose, treat, cure, or prevent any disease. All information is intended for your general knowledge only and is not a substitute for medical advice or treatment of specific medical conditions. Discuss this information with your healthcare provider to determine what is right for you and your family.