Kid Friendly, Gluten Free Dishes for a Delicious Thanksgiving Meal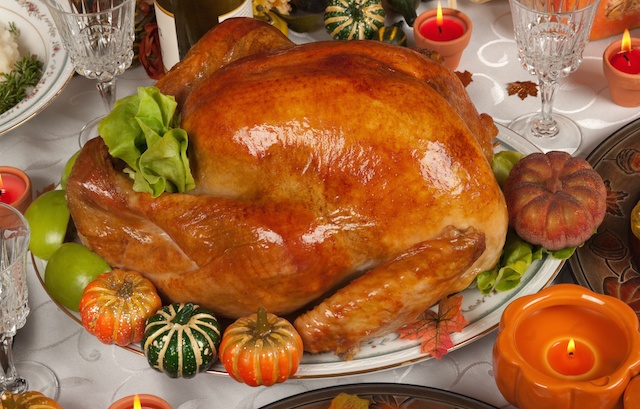 Preparing festive food is an important part of celebrating, but the holiday won't be enjoyable for anyone in the family if the treats cause your child to feel uncomfortable and out of control. The Brain Balance Program is structured around the fact that the digestive system plays a huge role in the proper functioning of the brain. Certain foods can trigger a system-wide immune response that aggravates many neuro-developmental disorders, and gluten additives are the most common culprit. Below are a few tips for creating a wholesome and delicious gluten-free Thanksgiving meal.
Discover Gluten-Free Bread
Cooks who have learned to assemble daily meals that simply don't include traditional breads may not be aware how many gluten-free breads are now available. Natural products, such as potatoes, tapioca, brown rice and egg whites, are whipped into fluffy, tasty gluten-free breads. Go right ahead and make the traditional turkey stuffing everyone loves by cubing and toasting one of these yummy loaves.
Don't Skimp on the Gluten-Free Gravy
Although a luscious roast turkey is naturally gluten-free, parents of children with gluten and behavioral disorders sometimes think they have to forgo that all-important pitcher of hot turkey gravy. The good news is that you can make a rich gravy that's thickened with potato starch, which might taste even better than the traditional flour-thickened version. Combine 1 tablespoon of potato starch with a couple of tablespoons of cool water. Stir the mixture into one pint of combined turkey drippings, stock, and wine. Saveur provides details on how to create this culinary magic.
Start Planning Your Pies
Thanksgiving just wouldn't feel right without those steaming pies at the end of the feast. You can go right ahead and make your grandmother's special mince, apple and pumpkin pie fillings because gluten is only used in pie crusts. Flaky and tender gluten-free crusts can be made with flour blends made from millet, rice and sorghum. Serious Eats provides some scrumptious recipes for traditional or whole grain crusts.
Almonds Make Wonderful Treats
For a sophisticated cookie that will make your whole family feel pampered, try this super-easy recipe for Chewy Almond Macaroons from Saveur.
As more children and adults discover gluten sensitivities, a wider variety of gluten-free products are becoming more readily available. Digestive sensitivities no longer have to limit your holiday menu, so go ahead and fill that shopping cart with yummy foods for a happy family holiday!
---
Enjoy These Related Articles
5 Gluten-Free Recipes for Thanksgiving
Tips for a Gluten-Free Lifestyle