Back to School: Teaching Transitions and New Routines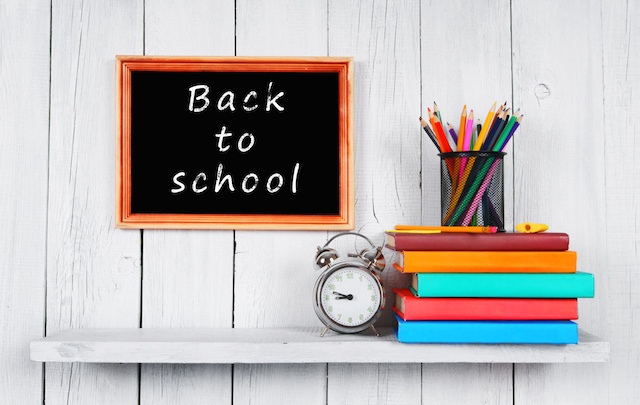 Kids with learning differences often struggle with changes in routine and transitions from one activity to another. Making the leap from summer vacation to a new school year can be a challenge for any child, but kids with Learning Differences, Asperger's or ADHD may find it especially difficult to shift gears and meet new expectations. Here are some practical tips for coaching your kids through the back-to-school transition to get the year off to a good start.
Shift Sleep Schedules
A well-rested child is much better able to deal with daily stress and disruptions, so start adjusting sleep patterns at least two weeks before school starts. Adjust bedtimes and morning wake-ups by 15 minutes each day until your child is waking up in time to catch the bus. It's also a good idea to implement a familiar bedtime routine to build healthy sleep habits. Something as simple as brushing teeth and reading for 15 minutes before lights out can signal that it's time to wind down.
Rehearse the Morning Routine
It might feel like a drag to you to be getting up early for breakfast and changing into school clothes while it's still vacation, but your child will feel much more in control having the routine down ahead of time. Practice the morning routine for a week or so before school starts, including getting dressed, having breakfast and heading out the door on time with a backpack at the ready. If your child is anxious, you may want to practice walking to school or to the bus stop as well.
Talk It Up
While you're practicing the morning routine or walking to the bus stop, take the opportunity to talk about school in a positive way. If your child has been there before, use what you both know about school routines to talk about what to expect. For example, you can talk about where to go on the playground, when to enter the school and when and where your child will meet you afterwards. Giving a rundown and answering any questions in a calm, straightforward way gives your child confidence about the coming year.
Tour the School
If your child is going to a new school, be sure to take a tour well before the first day. Call the main office and ask if someone can give you a tour. It may even be possible to go to the school a few times before the first day, so ask staff if you could walk your child to the classroom a few times to build this final bit of routine before the official start of the school year.
If your child's learning difference includes struggling with changes in routine, you can make transitioning back to school easier by starting in advance. Introduce these changes slowly and remember to keep a positive attitude. Giving your child the extra time to settle in can make a difference on the big day.
To learn more about why our whole-child approach is the most effective way to help your child, contact us online or find a center near you.
Enjoy These Related Articles
Top 5 Back to School Supplies for Kids with ADHD and Learning Differences
Back to School Tips for Starting Middle School with a Learning Difference
How to Manage Classroom Stress for Students with Learning Disorders