Can Essential Oils Enhance Focus in ADHD Children?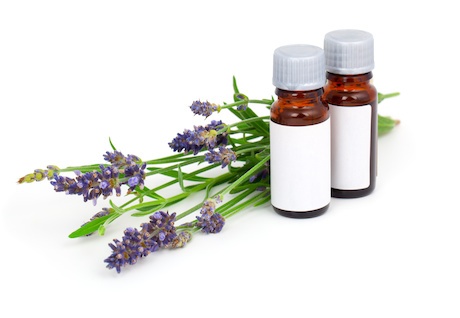 A search on the Internet results in a lot information about essential oils for ADHD children, with claims that certain types of oils help kids concentrate better. Parents looking to essential oils should approach them with caution because there isn't much scientific research on the topic.
What Are Essential Oils?
Essential oils are extracts from the leaves, roots, stems, flowers and seeds of various plants. The oils are distilled into extremely concentrated forms and contain active ingredients that are thought to have beneficial effects. The use of essential oils as treatment for various ailments is known as aromatherapy.
Essential Oils for ADHD Children
Specific essential oils for concentration that are believed to help children with ADHD include:
Roman chamomile (Chamaemelum nobile): soothes and comforts
Lavender (Lavandula angustifolia): calms and reduces anxiety
Mandarin (Citrus reticulata): quiets, especially when combined with lavender
Here are some other essential oils that have been used with some success:
Ylang ylang (Cananga odorata): sedates and calms the emotions
Vetiver (Vetiveria zizanioides): calms, focuses the mind
Frankincense (Boswellia frereana): supports the immune system
Patchouli (Pogostemom cablin): soothes the nervous system
Using Essential Oils Safely
Essential oils should almost never be taken by mouth as some of them are toxic if swallowed, and they should only be inhaled or rubbed onto specific spots on the body. It's important to dilute essential oils before you use them because a concentrated essential oil is more likely to irritate the skin. A 2 percent dilution is standard for adults, and it should be reduced to 1 percent for children.
Side effects that may occur include skin irritations that usually present as painful rashes and blotches. The reaction may occur after several applications of the essential oil, and some oils cause the skin to react when exposed to the sun's rays. Other oils may cause severe reactions of the mucus membranes, such as in the nose, eyes, mouth and genitalia.
No matter what claims certain distillers and sellers of essential oils make, the oils used in aromatherapy are not regulated by the Food and Drug Administration (FDA). When children are treated, it's best to be careful; always consult with your doctor and a trained, qualified aromatherapist. Being smaller in size, children are more sensitive to the effects of essential oils than adults are. Educate yourself about what essential oils are available and where the best places to purchase them are.
If used carefully you may very well find that essential oils enhance focus in children with ADHD and attention issues. Essential oils are not a cure, but it seems they can be used to calm your child and may help to improve concentration.
Contact us today to schedule an assessment. You can also view the research and results of the program on the website.
---
Enjoy These Related Articles
Nutrition for ADHD: Kid-Friendly Foods That Enhance Memory
Nutrition for ADHD: Kid-Friendly Foods That Enhance Focus
ADHD and Diet
Disclaimer: The information presented on this web site is not intended to diagnose, treat, cure, or prevent any disease. All information is intended for your general knowledge only and is not a substitute for medical advice or treatment of specific medical conditions. Discuss this information with your healthcare provider to determine what is right for you and your family.