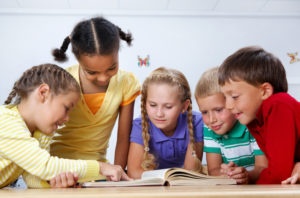 New research from the Catholic University in Leuven, Belgium supports Brain Balance's long-held assertion that the root cause of dyslexia is a disconnection syndrome. A recent article from The New York Times shared the following about the study (1):
"Recent research led by Bart Boets, of the Catholic University of Leuven in Belgium, indicates that the brains of dyslexics do form accurate neurological representations of language sounds. (This would explain why dyslexics have no trouble understanding spoken language.) When dyslexics go to put together these sounds into words, however, communication between the auditory and language centers of their brains seems to break down. Dyslexia, Mr. Boets and his colleagues say, is a 'disconnection syndrome.' This disconnection makes reading difficult for dyslexic children from the very beginning. Because reading is so hard, they do it less. And because they read less, their brains change less."
To read the entire article from The New York Times, click here.
Enjoy These Related Articles:
Signs and Symptoms of Dyslexia
Study: Dyslexia Caused By Brain Connectivity Problems
Signs and Symptoms of Learning Disorders
Source: (1) The New York Times: Reading Experience May Change the Brains of Dyslexic Students
Source: (2) UT Dallas: Study Links Math Abilities To Left-Right Brain Communication
Source: (3) PNAS: Functional Characteristics of Developmental Dyslexia in Left-hemispheric Posterior Brain Regions Predate Reading Onset