Help for ADHD Social Issues Due to Inability to Read Social Cues, Impulsive Behavior and Distraction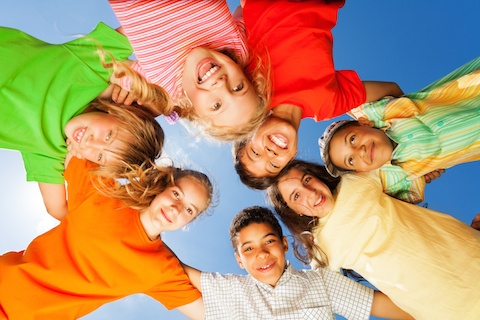 We're accustomed to viewing ADHD as primarily a classroom problem, and it's true that children affected by this disorder definitely need help in the academic sphere. Social development is equally crucial, however, as ADHD symptoms can be devastating to a child's ability to make and keep friends.
"Parents report that children with a history of ADHD are almost 10 times as likely to have difficulties that interfere with friendships (20.6% vs. 2.0%)," as the Centers for Disease Control point out. While the interplay of ADHD and social skills is not completely understood, there are some familiar problem patterns posed by ADHD that can be made easier with input from parents.
Not Reading Facial Expressions and Body Language
This is a tough area for both ADHD kids and friends. Kids with ADHD often miss social cues and then either withdraw or attempt to dominate the conversation. Additude Magazine recommends conducting "social autopsies" after a problem interaction when you and your child have some quiet time together. This process involves having a very respectful conversation with your child after the fact about what went wrong and how things could be done differently.
Lacking Awareness of Others' Feelings
It is crucial for parents to approach such conversations with gentleness and compassion. Robert Brooks, PhD, writes about how important it is for parents to model empathy when they discuss social skills with their children. All of us want our children to be socially adept, but how would we feel if we were shy and were constantly chided, especially in front of others, to speak up and not be so shy?
Being Easily Distracted
Children with ADHD may have trouble during social events, particularly if the environment is hectic and crowded. In "Relationships: Teaching The 4th R," Richard Lavoie recommends inviting one guest at a time over to the child's house. That way, the two children are likelier to match each other's rhythms and find things to do together. Lavoie also suggests keeping siblings out of the way during these visits so that they don't attract the guest's attention away from the ADHD child.
Acting Out Impulsively
If your child tends to keep other kids away due to rough, dominating play or constant interruptions, it may be time to get professional help for your child.
Learning to get along with others is a lifelong challenge for kids with ADHD, but thoughtful parental input can often make a difference. It's also comforting to recognize that social behavior patterns change in adolescence. As psychologist Rick Zakreski, PhD, says, "By high school, the vast majority of kids with ADD do end up fitting in somewhere."
Brain Balance Achievement Centers are dedicated to providing you with the support and resources you need to give your child the best possible social start in life. Our drug-free, integrated approach brings parents and kids together to achieve a common goal of improving the child's focus and attention, leading to a more successful academic and personal life.
If you suspect your child has ADHD or has already been diagnosed with ADHD, contact us online or find a center near you to learn more about how the Brain Balance Program can help.
---
Enjoy These Related Articles
A Homework System That Works for Students with ADHD
Motivating Your ADHD Child
October 2014 is ADHD Awareness Month