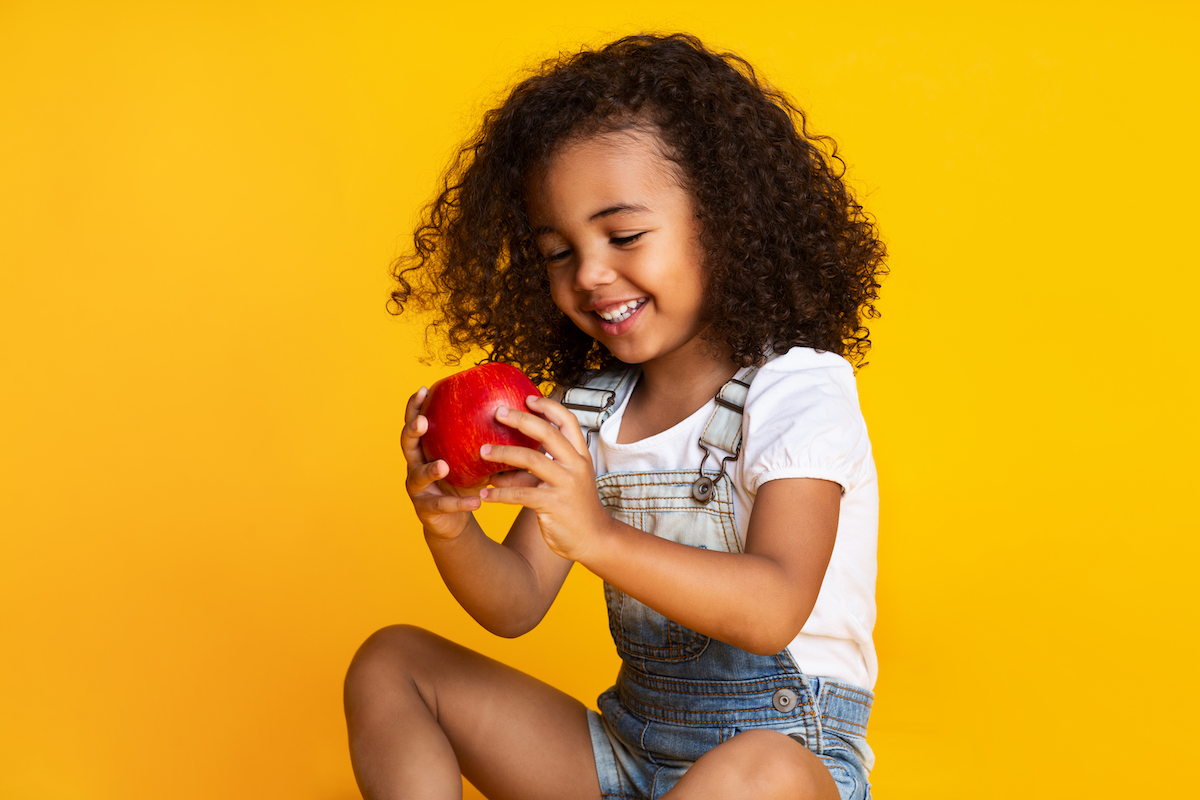 Although nutrition requirements vary by age, there are a few healthy constants that will remain throughout our lifespan - colorful fruits and vegetables that are rich in antioxidants and fiber, whole grains, healthy omega-3 fatty acids found in nuts, seeds, fatty fish and oils, and lean protein sources. What varies by age are nutritional and calorie requirements for optimal growth, tolerance of new flavors and textures, and what tasks are appropriate to help with in the kitchen.
Engage Your Child in the Cooking Process
Did you know that helping to cook and prepare foods can increase comfort around new foods, flavors and textures and discourage picky eating tendencies in children?
Cooking Activities for Ages 2-3
Dry lettuce and other veggies in a salad spinner
Putting silverware away from the dishwasher
Stirring foods that aren't hot
Shaking salad dressing
Mashing potatoes
Cooking Activities for Ages 4-5
Setting the table
Peeling carrots
Cutting bananas with a butter knife
Breaking eggs
Cooking Activities for Ages 6-7
Pouring liquids
Measuring ingredients
Slicing and scooping avocados
Cooking Activities for Ages 8-9
Using a can opener
Scooping muffin batter into pans evenly
Making sandwiches and wraps
Cooking Activities for Ages 10-Teenagers
Chopping and skewering foods
Using the oven and stove
Following recipes on own
Optimal Nutrition for Healthy Brain Development
As our children grow and become more active, it is important to increase calories. For optimal health and growth we want those calories to come from nutritionally dense foods rather than empty calories from sugary, processed foods. Keep an eye on foods and portions over the course of the week as it is normal for hunger and appetite to fluctuate from day to day.
Although some of the key factors we want to promote in our diet remain the same, children accept foods differently as they grow older, increase their comfort level with new flavors, textures and smells and develop their fine motor control.
Infant and Toddler Nutrition
For infants we want to start with small portions of purees and soft foods that they cannot easily choke on and build from there. For toddlers, it is important to make foods fun and appealing. One way is to incorporate fun shapes that they recognize. You can use cut-outs to cut fruits and veggies, create animal faces with different foods and even simply create fun names for the foods they eat like ants on a log, x-ray vision carrots, hulk green smoothie etc. Toddlers love to pick up foods with their fingers and they may enjoy having a mini buffet out of a muffin tray or ice-cube tray. You can also use easy store-bought fruit and veggie pouches to sneak in some extra nutrients throughout the day. Tip: keep portions small, especially with new foods, to prevent overwhelm.
Teen Nutrition
For teens and tweens who want something on the go and to look cool with their Yeti cups you can make healthy shakes/smoothies, you can create homemade meals similar to fast food options with a healthier twist like homemade french fries, chicken nuggets, build your own burger night etc, and have them participate in the kitchen with meals to help them feel involved in the process and develop healthy habits. For picky eaters, continuous exposure is extremely important to help them gain comfort and familiarity with new foods they previously disliked or were not willing to try.
To help children and adolescents reach their maximum potential it is important to continue to try new health foods to promote healthy habits. Processed, sugary foods are linked to attention/focus disorders and brain inflammation. By including fruits, vegetables, whole grains, healthy fats and lean protein we can help reduce inflammation and promote a healthy brain and cognition.
About Our Balance 360 Nutrition System
The Balance 360 Nutrition System is our one-of-a-kind proprietary nutritional plan that is one piece of our comprehensive approach to helping kids gain better focus, improved behavior, strengthened social confidence and elevated academic performance. Based on years of working with over 40,000 children who face challenges, we are confident that the Brain Balance program can make a difference in helping your child reach his/her potential. Just ask our parents!