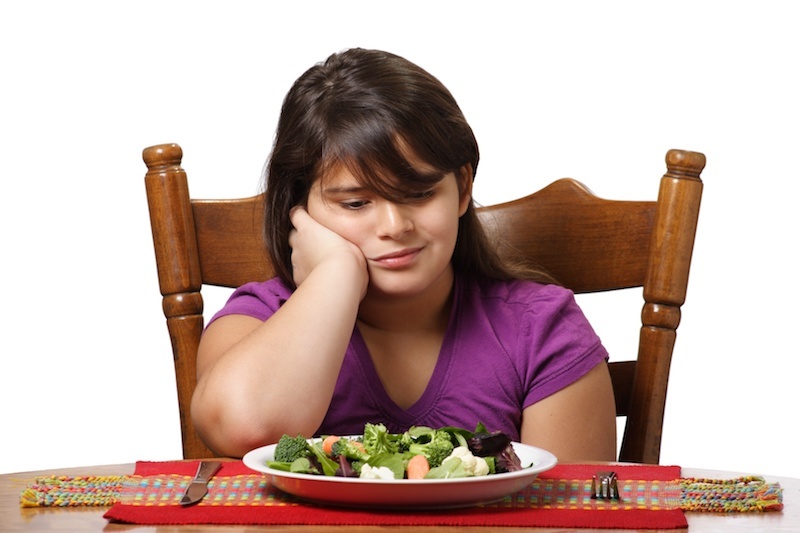 - Holly Larson, RD
Many families are frustrated by the limitations of their picky eater. If you happen to fall into this category, you're not alone! The good news is that there is hope for change.
Change is not immediate, but an evolution over time. You can jumpstart this process by implementing an aspect of excitement about sampling new cuisines. Try having FUN with food items, exploring the various types of vegetables and fruits, colors, textures and shapes, with no expectation of eating it (just yet). Since your kiddos may be anxious around food, try these games to assist the exploration of the different options food offers!
Here are some games that you and your child can play to have fun around food:
Scented bubbles:

enjoy the warmer weather by adding vanilla extract or other smells to bubble solution. Blow bubbles together and have a fun experience with a new smell.

Snow cones:

in a blender or food processor, crunch up ice until it is in tiny pieces. Blend in one strawberry or a few blueberries and ask your kiddo to guess what fruit was added.

I Spy

: farmer's markets are beginning to open back up. Visit a farmer's market (or a grocery store) and play "I Spy" with the produce.

Texture Play:

plop some food onto a plate or try and just ask your kiddo to play with it. Can they draw letters in applesauce? Use mashed potatoes to build a snowman? Having your child learn to enjoy playing with food bolsters their confidence.

Which is better?

Ask your kiddo to compare two different versions of the same food. Don't ask if they like either of them - the answer will likely be an automatic "no!" and that will be demoralizing for both of you. Instead, ask which is better - a frozen grape or a room temperature grape? Apples in slices, or apples in cubes? Bananas whole, or sliced with cinnamon powder? Look for ways to make small changes and explore results.
Think of your child's favorite foods as a safe little island. They never want to leave! Rather than taking them off that island completely, begin by introducing new activities that they can explore on that island. Choose items that align with the similarities of those coveted foods. For example, if your child enjoys chicken nuggets, cut them up instead of having them whole. Do they like pancakes? Try cutting them into triangles and other shapes, also adding a bit of apple juice to the batter. These small adjustments will expand their comfort zone and grow their little island of tranquility.
Lastly, we tend to aim for perfection in this "food department" and want to please the entire family, yet that's not always realistic. Begin by focusing on every small step forward and celebrate that!
About The Balance 360 Nutrition System
Based on years of working with children who struggle with learning challenges, we are confident that the Balance 360 System makes a difference in helping your child's brain and body function according to healthy standards. Just ask our parents! The Balance 360 System is a step-by-step approach, designed to help parents customize a nutrition plan to fit a child's lifestyle and needs. Learn more about our plan for clean eating!