For Kids with ADHD, processing disorders, or a learning disability, starting a new school year can be stressful. Be prepared with our back to school guide.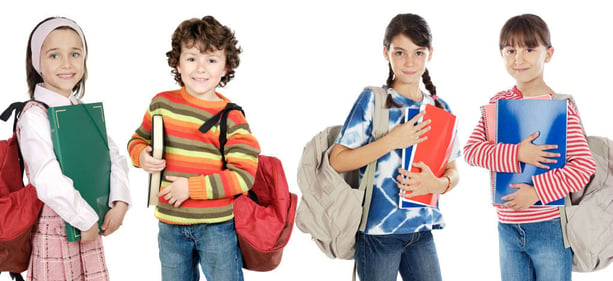 It's officially that time again! Summer is coming to an end and the kids are heading back to school. For a child with learning challenges, sensory processing disorders and ADHD, this can be a stressful time for both parent and student. To help ensure the first day of school goes smoothly, it's important to be prepared to minimize common school stressors. The following articles will help as you prepare to meet your child's teacher and transition your child into the new school year.
ADHD and school can be a challenging combination for any parent. Planning for success can go a long way in helping your child with ADHD excel. Find our tips and strategies to help make ADHD and school a winning combination for your child.
If you suspect your child is more right-brained, he or she probably has trouble with executive functions. One of the most important functions of this type is motivation, which is helpful to have when it comes to academic success. If your child seems unmotivated or struggles to complete homework, these study tips might help.
If your child loves math and logic, expresses a tendency toward linear thought and finds pleasure in accumulating factual information, he or she is considered left-brained. Strengthening the right brain functioning will foster creativity by activating more of your child's spatial, musical and emotional abilities. Here are a few approaches to help your left-brained child make connections with his or her right brain hemisphere.
Reduce your child's back to school anxiety by preparing now. Enjoy these tips and strategies to make the back to school transition as smooth as possible for your child with ADHD, Asperger Syndrome, and other neuro-behavioral and learning disorders.
Kids with issues related to learning disorders, ADHD, Asperger Syndrome, and processing disorders often struggle to complete their homework in an organized and timely fashion. Multiple factors may be contributing to your child's homework struggles. Find below some common roadblocks to homework success and tips that will help ease the daily battle.
Parents often seek information when preparing for their child's IEP meeting. Greatschools.org offers practical tips for any parent who wants to be better prepared to ensure their child with learning and/or behavioral issues gets the help he or she needs at school.
It's no secret that kids with learning and behavioral disorders and their parents often end up dealing with bullies. At Brain Balance Achievement Centers, we want every child to connect with success in both their academic and personal lives. That's why we've teamed up with The Bully Project to bring awareness to this devastating and crucial issue. If you discover your child is a victim of bullying behavior, this information will help you help your child, and put a stop to bullying.
Want to continue to receive information that will help your child connect with success in both their academic and personal lives? Subscribe to our email newsletter or follow us on Facebook for even more great articles related to ADHD, learning disorders, homework help, nutrition and more!