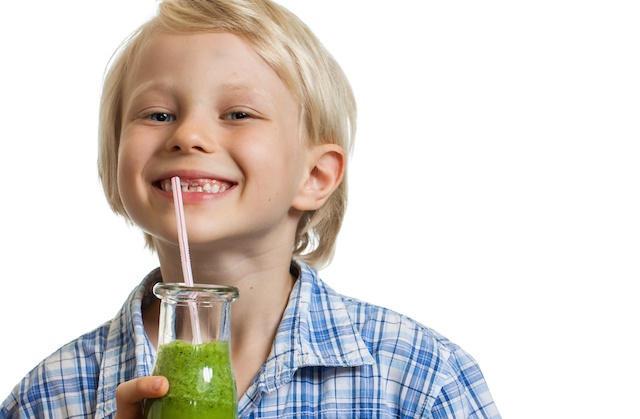 Breakfast and school are connected: healthy breakfasts help to ensure that long school days are more successful with regard to learning and interaction with others. Children with neurobehavioral, processing or learning disorders may be picky eaters, so getting them to eat breakfast may be challenging, but it is doable.
Best Food Combinations for Breakfast
Research shows that a protein-rich breakfast is most helpful to children with ADHD or similar learning disorders. Protein helps the cells communicate better, which increases concentration, and it also assists in preventing blood sugar surges.
Complex carbohydrates are good to eat at breakfast because they break down into sugar at a much slower rate than simple carbohydrates, making sure that kids feel full for longer.
Vegetables and fruit are an important part of kids' nutrition because they provide minerals and vitamins, and unsaturated fats and omega fatty acids help proteins be effective.
Breakfast Food Suggestions
There's no rule that says breakfast should consist of traditional foods, and encouraging good child nutrition for school performance often means serving favorite foods in different ways. For example, if a child likes to eat cheese, then a grilled or plain cheese sandwich, made with low-fat cheddar on whole-grain bread, may be received far more enthusiastically than cereal.
Breakfast suggestions include:
Unsweetened peanut butter on whole-grain bread or gluten-free crackers

Whole-grain bread sandwich with raw vegetables and cottage cheese filling

Kefir with fresh fruit and nuts

Hard-boiled eggs cooked the night before

Scrambled eggs with ham or cheese and chopped left-over vegetables

Gluten-free cereal with coconut milk

Leftover lean meat

Homemade cheese, almond or peanut butter dip, made the night before and stored in the refrigerator, served with raw veggies
Smoothies combined with fresh fruit, greens, flax or chia seed and coconut oil
Making Breakfast Fun
If kids are having fun, they may forget that eating breakfast is not their favorite activity. Offer food that is cut into interesting shapes, arranged to make simple pictures and in small portions.
Time, or a shortage of it, often prevents parents from preparing breakfast. One solution is to make a packed breakfast to eat in the car. During summer, letting kids eat in the garden gives them the opportunity to eat and walk around at the same time.
Children who have been involved in shopping for breakfast foods are often more enthusiastic about eating them. A good exercise is challenging them to find foods on supermarket shelves that contain low amounts of food dyes and additives.
Balanced Breakfast
Balancing breakfast food groups is important, but so is balancing the emotions of children and parents during the meal. Making an issue of how much and what children eat for breakfast may only result in stressful arguments. Let it be a relaxed meal, within time constraints, and kids will go off to school feeling positive about the day ahead.
---
Enjoy These Related Articles
Nutrition for ADHD: Kid-Friendly Foods That Enhance Focus
Sensory Friendly Foods Your Child Will Love
Can Food Intolerance Cause Behavioral Issues in Children?
Disclaimer: The information presented on this web site is not intended to diagnose, treat, cure, or prevent any disease. All information is intended for your general knowledge only and is not a substitute for medical advice or treatment of specific medical conditions. Discuss this information with your healthcare provider to determine what is right for you and your family.