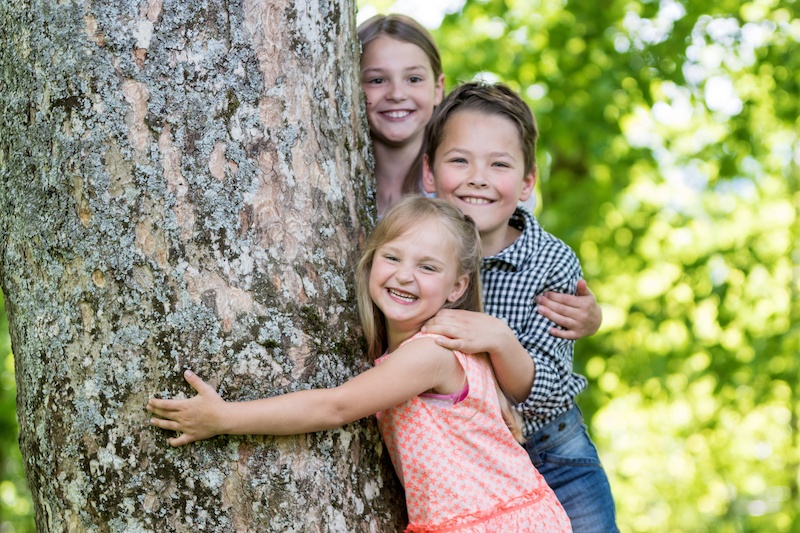 As spring approaches, your kids can finally shed their cabin fever! When one or more of your children have
behavioral issues or learning challenges
, the opportunity to get outdoors again may be especially welcome. Most creative spring activities for kids with social or attention issues can be found just beyond your front door. Here are three spring activities that encourage siblings to bond and learn.
Wilderness Hiking
A nature hike is an incredible way for kids of all ages to connect over common ground. Even if siblings have an age gap, marveling over the creatures and flowers found in nature can bring them together. Some of the world's small joys are simply universal. Take a stroll to your local city park or state reserve to explore; hiking outside is the ideal blend of stimulation and serenity for kids with hyperactivity or sensory sensitivities.
Volunteer Work
Spring break isn't just a time for road-tripping to an amusement park or other venue that may have too many distractions for kids with ADHD. Encourage your kids to give back to the community and share a meaningful experience together by setting up a volunteer day. Siblings who clean up riverbeds, spend time at a senior center or sort shelter donations together may come away closer. Volunteer work has also been linked with improved self-esteem and is a great way to work on social skills.
Gardening
Some of the best things to do in spring are fun for the whole family. Bring siblings together with one of these outdoor activities that blend action with time for solace. Long after the activity has concluded, brothers and sisters will have memories to share.