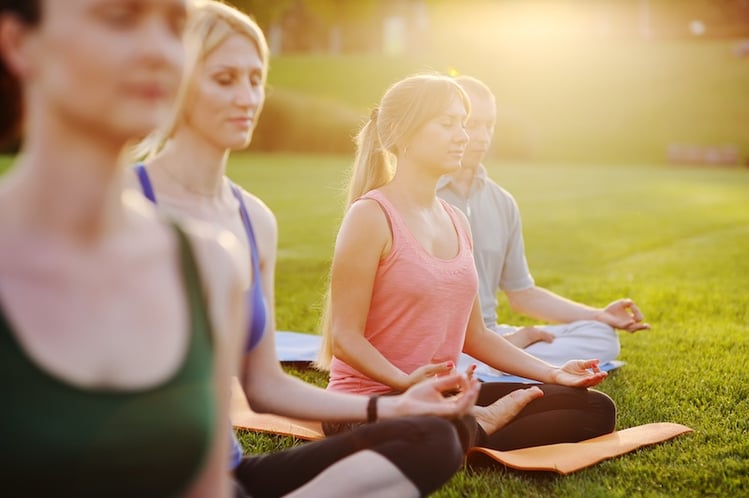 Being the parent of a child with
ADHD
,
Asperger Syndrome
, or
other behavioral challenges
is an around-the-clock job -- but you already knew that. What is easier to forget is that you have the right to put your own well-being at the top of your to-do list. After all, if you're run down it's impossible for you to deliver the best parenting. Plus, you're a human being deserving of good health and happiness. Here are some ways to practice self-care when you're the parent of a child with behavioral challenges.
Remember to Keep Your Body Fueled
Parents of kids with autism and ADHD tend to have higher levels of cortisol, sometimes called the "stress hormone." This makes it all the more important that you treat your body with care. Remember to stay hydrated, take a multi-vitamin and make an effort to get exercise weekly. You don't have to aim for the lifestyle of a marathon runner; it's important to stay realistic so you don't get frustrated by failing to meet your goals. Create a doable checklist of ways you can keep your body healthy and check it daily.
Seek Out Respite Services
You're not a bad parent for taking time away from your kids. You'll be a better parent for it. Remember those high levels of cortisol? Seeking out some relaxation helps lower bad stress hormones. For some parents, it's as easy as taking an extra five minutes to get ready in the morning. If you don't have a trusted friend or family to take the reigns and give you a few hours off at a time, seek out
respite services
in your area, which connects you with caregivers who can offer support.
Congratulate Yourself
You work hard for your family and overcome challenges large and small with your kids. Give yourself some credit. One of the easiest (and always free) ways to engage in self-care is by complimenting yourself. Write a list at the end of the day of five things you're proud you accomplished that day. It can be as simple as being on time for school or as big as reaching a new learning milestone with your child. Compliment yourself in front of your child, too. This helps create trust with your kids and shows them how to focus on the positive in the face of challenges.
Parenting kids with special needs can be exhausting, and you deserve self-care. What will you do to care for yourself today?