More Savory Balance 360 Approved Alternatives to PediaSure® : Gluten-Free, Dairy-Free, Clean Eating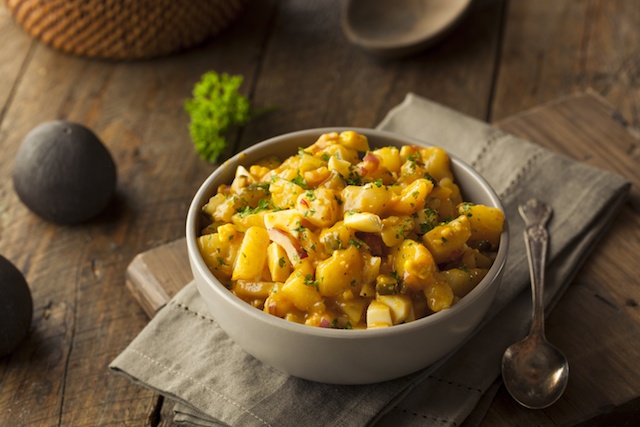 It is important for active kids to get sufficient energy to support their growth, attention and focus in school and to support having a healthy weight. Most kids benefit from calorie-dense snacks, but this does not have to entail making a difficult recipe or buying a processed food. Below are some quick, high-calorie, recipes that your kids will enjoy.
To monitor your child's growth, measure and record your child's weight once a week and height once per month - don't forget to write down the measurements!
Please contact Holly Larson, our Registered Dietitian, if you have any questions or concerns about your child's weight: hlarson@brainbalancecenters.com.
Does your child prefer sweets? Check out these real-food alternatives to PediaSure® !
---
High Calorie Recipes
Pizza Hummus
Makes 6 servings, ¼ cup each
Ingredients:
1 16-ounce can of chickpeas, drained and rinsed

¼ cup tomato paste

¼ cup water

1 teaspoon dried oregano (or one tablespoon fresh oregano leaves, chopped)

1 teaspoon dried basil (or one tablespoon fresh basil leaves, chopped)

1 tablespoon olive oil

2 tablespoons fresh lemon juice

¼ cup shredded Parmesan cheese

¼ teaspoon crushed red pepper (optional)

1 clove of garlic, minced

¼ teaspoon each salt and pepper
Directions:
Place all ingredients into a food processor and puree for 1 to 2 minutes, until smooth and creamy.

If hummus is too thick to spread on bread or dip vegetables in, thin it with water by adding one tablespoon at a time until you reach the desired consistency.

Serve hummus as a dip for raw veggies and whole-grain crackers, or as a spread on your favorite sandwich or in a wrap.

Store extra hummus in an airtight container in the refrigerator.
---
Peanut Butter Dip
Makes 4 servings, ¼ cup each
Ingredients:
1 cup plain nonfat Greek Yogurt (can substitute non-dairy yogurt)

3 Tablespoons creamy peanut butter

2 Tablespoons honey (or maple syrup)
Directions:
Stir yogurt, peanut butter, and honey (or maple syrup) until no lumps remain.

Serve with assorted dippers (i.e apples, celery, carrots).

Store in airtight container in refrigerator for up to 1 week.
---
Chickpea Flour Quiches:
Makes 12 servings, 1 mini-quiche each
Ingredients:
3 tablespoons olive oil

2-1/2 cups (300 grams) chickpea flour

3 cups water

2 teaspoons fine sea salt (use 1-1/4 tsp if using table salt)

½ teaspoon freshly ground black pepper (or hot sauce of choice)
1 to 1-1/2 cups chopped lightly cooked vegetables OR finely chopped /shredded raw vegetables

1 to 2 cloves garlic, minced (optional, but really good)

Herbs (fresh or dried) and spices of choice
Directions:
Preheat the oven to 500°F. Grease the cups of a 12-count standard muffin tin with oil.

In a large bowl, whisk the flour, water, 3 tablespoons oil, salt and pepper until blended and smooth. Stir in the vegetables and garlic.

Divide the batter evenly among the prepared cups.

Bake for 12 minutes. Crack open the oven door to release steam.

Close the door and bake for 10 to 15 minutes longer, until golden brown. Transfer the pan to a wire rack and cool for 15 minutes.

Carefully remove the quiches from the pan. Serve warm or let them cool completely before serving
---
Non-Dairy Nacho Cheese Sauce
Makes 2 servings, ½ cup each
Ingredients:
½ cup raw cashews (soaked in boiling water for 10-15 mins if you don't have high speed blender)

1 cup medium chunky salsa

1 small red bell pepper, de-seeded and chopped

2 tablespoons nutritional yeast

¼ teaspoon salt

½ teaspoon turmeric (optional but recommended for color)
Directions:
If not using a high-speed blender, soak cashews in boiling water for 10-15 minutes.

If using high speed blender or Nutribullet, place cashews in a bowl with warm water. Set aside while you chop pepper.

Drain and rinse cashews. Place all ingredients in blender. Blend until completely smooth and creamy.

Serve at room temperature or warm in a saucepan to desired temperature with veggies or tortilla chips.
---
High Calorie Creamy Potato Salad
Makes 4 servings, ¾ cup each
Ingredients:
⅓ cup plain yogurt

⅓ cup vegan mayonnaise

3 tablespoons non-dairy butter

¼ cup finely minced onion

1 sprig parsley, finely chopped

¼ cup chopped celery or green pepper

2 potatoes, boiled and diced.
Directions:
Stir together yogurt, mayonnaise, onion, parsley, celery, and pepper.

Stir in boiled, diced potatoes.

Cover and refrigerate for several hours.

Can be served by itself or in a pita pocket.
---
| | | | | | |
| --- | --- | --- | --- | --- | --- |
| | Calories | Protein | Fat | Carbohydrates | Sugar |
| Pizza Hummus | 150 | 7g | 5g | 20g | 2g |
| Peanut Butter Veggie Dip | 150 | 10.5g | 9g | 15g | 10.5g |
| Quiche | 182 | 8g | 6g | 25.3g | 4.5g |
| Nacho Cheese Sauce | 150 | 10g | 4g | 22g | |
| Creamy Potato Salad | 224 | 7.5g | 14g | 20g | 3g |