Balance 360 Alternatives to PediaSure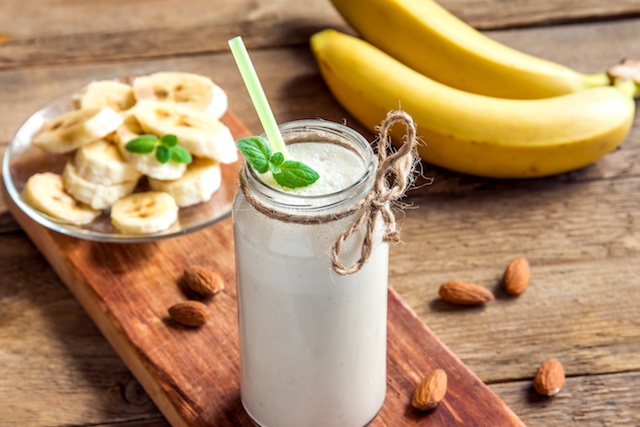 - Holly Larson, RD

For our picky eaters, making changes to their limited, preferred menu can be daunting. PediaSure and other store-bought supplements are routine solutions that parents and physicians rely on to ensure that children are consuming adequate calories each day. These sweet drinks are enjoyed by even the pickiest of eaters.

The downside to these drinks is their long ingredient list begins with sugar and also includes corn and soy: two ingredients that may cause inflammation. They usually include artificial dyes and other chemical additives.

In addition, these sweet drinks can quickly become a crutch; children need to learn to consume a variety of textures and flavors. If they're filled up with Pediasure, or always have access to it, there may be little incentive for them try new things. These drinks are not a good long term solution for the clean eating goals of Balance 360.

Here are several high-calorie recipes to help support your child's growth and calorie intake as they transition away from processed foods, including Pediasure.

The goal is to keep moving towards our nutritional goals in a gentle, steady pace. We do not wish to compromise your child's weight or growth status by implementing Balance 360 too quickly.

To monitor your child's growth, please measure and record your child's weight once a week and height once per month.
| | | | | | |
| --- | --- | --- | --- | --- | --- |
| | Calories | Protein | Fat | Carbohydrates | Sugar |
| Pediasure - 8 oz | 240 | 7g | 9g | 33g | 18g |
| Peanut Butter - 2 Tablespoons | 190 | 8g | 16g | 6g | 1-3g |
| Chocolate Avocado Pudding | 420 | 9g | 31g | 38g | 20g |
| Nut Butter Smoothie | 350 | 11g | 19g | 40g | 20g |
| Creamy Strawberry Popsicle | 170 | 0g | 12g | 34g | 11g |
---
Balance 360 Approved, High Calorie Recipes
Chocolate Avocado Pudding
Makes 1 serving
½

avocado

, mashed

1-2 Tablespoons unsweetened

cocoa powder

1 Tablespoon

honey

1 Tablespoon

sunbutter

(or other nut butter)

pinch of

salt
Blend until smooth: enjoy right away or chill in fridge for later.
---
Nut Butter Smoothie
Makes 1 serving
2 Tablespoons

peanut

, almond or sunflower seed butter

1 cup of

non-dairy milk,

such as almond or coconut

1 small

banana

, fresh or frozen

1 Tablespoon

cocoa powder

1 teaspoon

honey

Optional: ice, cinnamon, vanilla extract
Blend all ingredients until smooth.
---
Creamy Strawberry Popsicle
Makes 6 popsicles
1 can full-fat

coconut milk

1 20-oz package frozen

strawberries

2 Tablespoons

honey
Blend all ingredients together until smooth. Divide between six popsicle molds and freeze until solid.
Tip: for creamer popsicles, place canned coconut milk in the fridge the day before making. Open, discard watery portion, and only use cream.
---
Disclaimer: The information presented on this website is not intended to diagnose, treat, cure, or prevent any disease. All information is intended for your general knowledge only and is not a substitute for medical advice or treatment of specific medical conditions. Discuss this information with your healthcare provider to determine what is right for you and your family.