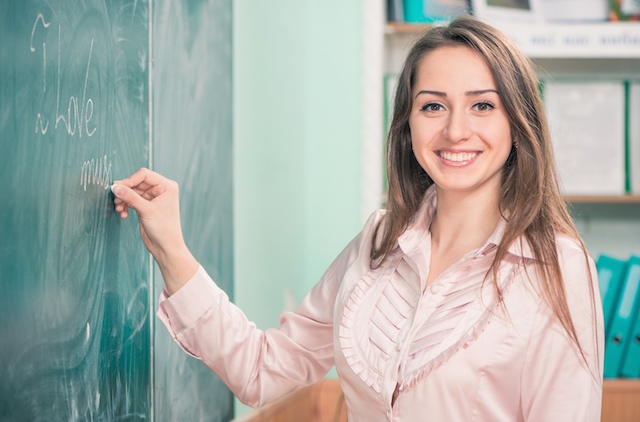 The importance of a parent-teacher conference cannot be overstated. Educators commonly agree that parental involvement is a crucial element in a child's success. This is particularly true if the child has special needs, such as learning differences or ADHD. Participating in regularly scheduled parent-teacher conferences allows close collaboration to support the child's best interests. Before you dive in, though, make sure you're thoroughly prepared for the meeting.
Talk to Your Child
Talk to your child before all teacher conferences. Find out whether your child is having trouble with any particular subject or type of assignment. Ask your child if he has been getting along well with classmates and can understand the curriculum.
Review Recent Work
When a child with learning differences or behavioral issues is struggling in school, it can be difficult to help him or her unless the root causes of the problem are discovered. Evaluate your child's recent work to identify strengths and weaknesses. Try to spot a pattern, if possible. For example, your child may do well on homework assignments, but consistently do poorly on tests and quizzes. Perhaps he needs more time to complete in-class tests, or perhaps he would benefit from taking the test in a distraction-free area. An effective parent-teacher conference focuses on not only identifying areas for improvement, but developing strategies to help the child make progress.
Develop a List of Questions
Other teacher conference tips to keep in mind include prioritizing your concerns. Teacher conferences are brief meetings, and you may not be able to discuss everything on your agenda. If your child has an Individualized Education Plan (IEP), you can set aside all questions related to IEP accommodations and raise those issues during the next IEP meeting. Parents can request an IEP meeting at any time; you don't have to wait for the next annual review if there is a pressing issue.
The list of questions you should bring to the parent-teacher conference should focus on strategies for supporting your child. Some examples of effective questions include the following:
What will my child learn during the next semester?
How can I support his academic progress at home?
Are his academic efforts on target for his grade level?
Has he displayed social or behavioral issues in the classroom?
Parent-teacher collaboration is a two-way street. Just as the teacher can help you learn how to support your child at home, you can help the teacher by discussing strategies you've found effective for your child. For example, let the teacher know if your child could benefit from receiving written instructions as well as oral instructions. Before concluding the meeting, establish a method of maintaining ongoing communication with the teacher.
To learn more about why our whole-child approach is the most effective way to help your child, contact us online or find a center near you.
---
Enjoy These Related Articles
How to Introduce Your Child's Needs to a New Teacher
Effective Parent-Teacher Communication
Amending an IEP: How Can I Get My Child's IEP Changed?