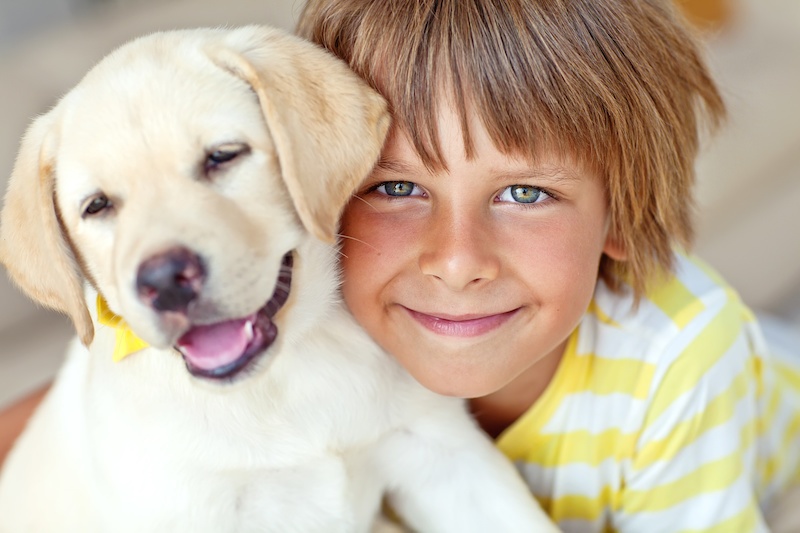 It can be hard to fit in at any age, and feeling ostracized is often devastating. Social challenges can be particularly brutal for kids with behavioral issues or anxiety.
Learning to overcome social and behavioral challenges
is a long and winding road. If your child has sensory processing disorder, ADHD or other social struggles, the solution may have four legs. Pet therapy can help children learn to manage attention deficits and other behavioral problems, all while teaching them to bond and care for animals.
How Are Pets Used for Therapy?
Two pets are commonly used for therapy: dogs and horses. Sometimes the mere presence of a therapy dog can bring a child's anxiety down, but their assistance doesn't end there. Kids who need help with concentration or motor skills may be encouraged to brush the teeth and coat of their therapy dog, and kids working on learning and memory may take part in training the dog in commands.
Horseback riding can also be good therapy for kids with developmental delays, autism and more
. Learning how to sit in a saddle, care for a horse and manage commands during riding benefits the brain and physical health.
Does Pet Therapy Really Work?
Sure, pet therapy sounds good in theory, but how do you know it really works? Anecdotally, animals offer unconditional love and being in the presence of a pet often calms people down. Caring for a pet also helps kids develop empathy. At least
one study
from the NIH showed that young people with ADHD saw more improvement after engaging in canine-assisted intervention therapy than their peers who just had regular behavioral talk therapy.
Pet therapy is more than just play time. While
therapeutic methods involving pets
can be heartwarming and include playing games with dogs, the benefits reaped are varied and meaningful. Kids learn to care for another living thing, develop an emotional connection, improve motor skills and more. Whether your child has ADHD, social anxiety or sensory processing disorder — looking into pet therapy may be the key to a breakthrough.