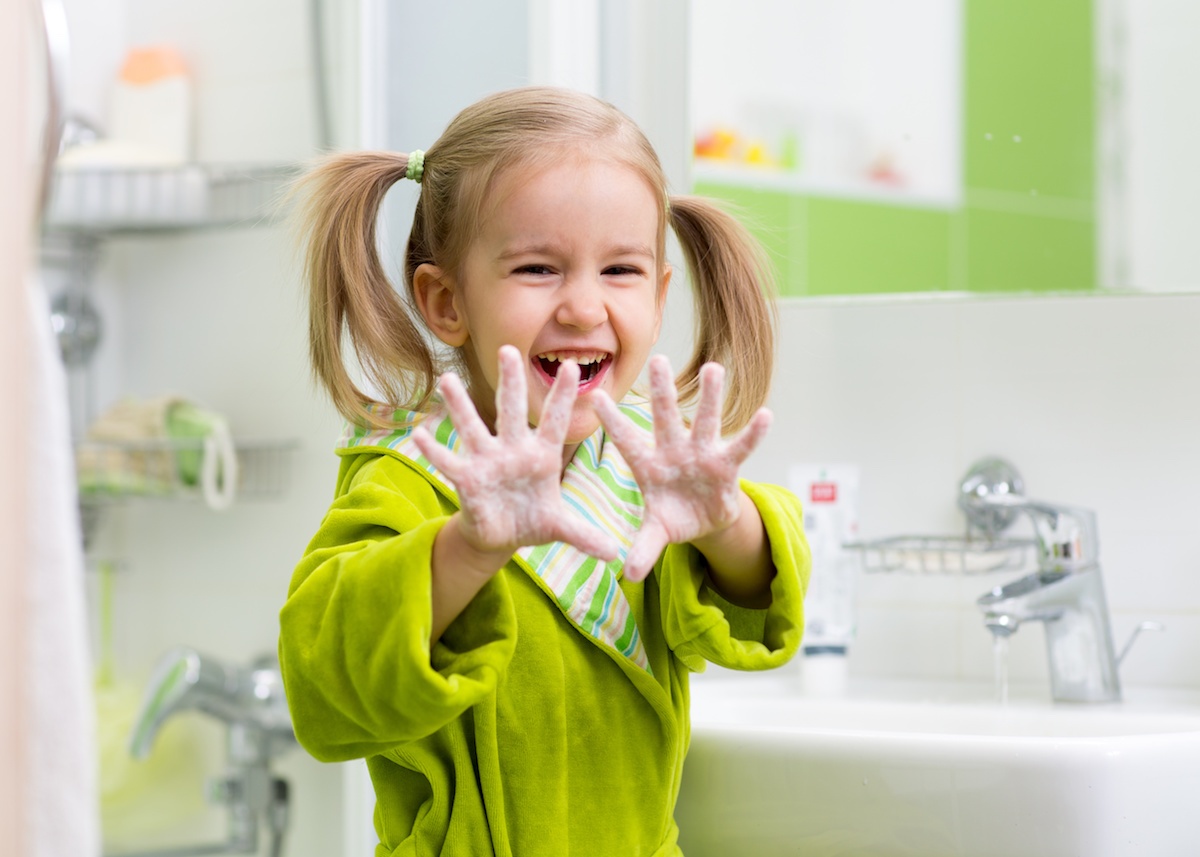 As kids go back to school after the summer, they'll be spending more time out of the house and with other kids, and thus, it's important for them to master self-care. Without a parent around, they need to be able to take care of themselves as much as they can. Self-care is a particularly challenging task for kids with communication disorders or Asperger's Syndrome (ASD).
If you're worried about sending your kid back to school because they don't have great self-care tools, check out the list below. These resources can help your child take care of himself and build independence.
Create a visual guide of all of the important self-care tasks that kids need to do regularly. This can include an image of washing hands after using the restroom, tying shoes before running on the playground, and wiping hands after eating messy food at lunch. A visual guide can help children remember what tasks they need to do as well as when they need to do the tasks.
Some kids need more than just an image to show them how to do regular self-care activities. Make a video of yourself doing the routine task, then send the video to school with your child (on a smart device). Speak to the teacher before the school year starts about using video models as tools.
Create a rewards chart to keep track of the self-care steps that your child takes. Give them a star sticker for each time they complete an activity. Then when they reach a certain number of stars, offer them a reward. You can do this when they get home from school or talk to the teacher about using it during the day.
Create tasks and place them in the locations where the tasks need to be done. For example, in your child's lunch box, you can tape a list that reminds him to eat his food, wipe his face, wipe his hands, and throw away his trash. Task lists are an excellent guide for children who are able to read.
An important part of the self-care routine for the school year is what you do at home after school and before bed. Kids should make sure they keep their faces and bodies clean. Many kids with communication disorders don't like the sensation of being wet or showering. Teach them to wash their face more easily by keeping soft towels around or let them wear a swim shirt. By giving them something to wipe their face off with something soft when they feel overwhelmed, you can decrease the anxiety they feel and make the process more bearable.
When kids leave home to go back to school, they should be equipped with the skills to care for themselves without a parent around. By investing in some self-care tools for your children (like the ones above), you can help make the particularly challenging task of self-care easier and more effective during the school year.