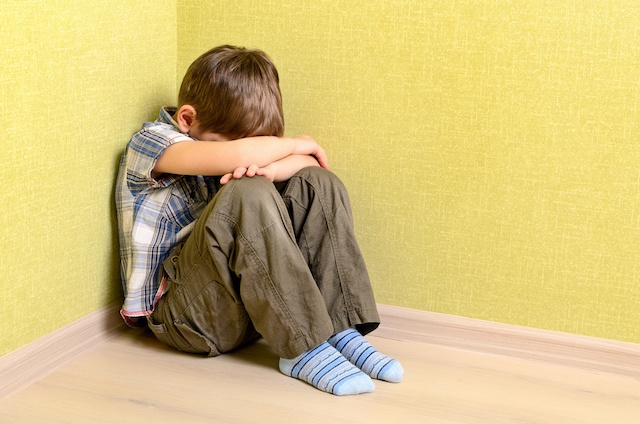 Parenting a child with Sensory Processing Disorder (SPD) or sensory issues is a tough job. SPD is defined as a pattern of the brain failing to detect or appropriately respond to messages from the senses, and it can result in over-stimulation, under-stimulation, frustration and anger. Understanding what experiences generate abnormal responses in a child takes time, energy and the help of trained professionals. Each child is different. As parents learn what experiences generate a positive or negative response from their child, they create a routine to benefit their family.
Exposure to Sensory Triggers
Parents can utilize a checklist or guide to SPD to determine what daily activities cause the child discomfort and pleasure. Key items include bathing, getting dressed, eating, dental hygiene, school, social interaction, television, computer time and going to sleep.
Parents should not be afraid to experiment, especially when little changes can alter a child's perception of an event. For example, a child with sensory issues may be afraid to take a shower. The same child may enjoy taking a bath, particularly with bubbles. Don't force the issue if a child is resistant. Instead offer alternatives until you find one that works.
Parents should also avoid forcing their child with sensory issues to attend noisy or active social events. Birthday parties and community festivals can simply be too much overstimulation for a child with sensory issues. Social interaction that requires recognizing others' emotions, large crowds and prolonged use of television and computers can also lead to over-stimulation. Allow your child to take the lead and determine whether he or she can handle such activities and environments.
Major and Prolonged Changes Without Guidance
Parents should not try to enforce a pattern of behavior a child does not enjoy. This action overextends the child, and it also puts him or her in an unreceptive mood. Parents should keep in mind that frequently repeating an enjoyable activity can also lead to fatigue. When a caregiver gives in to a child's wishes often, they may face resistance down the road. The best course is to work with a team to develop a routine that meets the child's needs. Parents should strive to work with the team to make small changes in this routine as the child develops.
Respond with Anger and Frustration
When it comes to a sensory meltdown, it truly is beyond a child's control. Once a child with sensory processing disorder has reached their limit and the "fight or flight" response kicks in, it is difficult if not impossible to stop their reaction, which may involve shutting down, rocking back and forth, kicking, and/or screaming. As a parent, it's important not to react with anger or frustration and instead try to support your child and help them find a safe place until they are able to self-regulate and calm down.
It is helpful for parents to identify activities and behaviors that may benefit a child. They can then determine what has worked in the past to encourage change, which will be their starting point to promote progress. Parents can also write down which attempts failed and take time to reflect on this list. Reexamining the list at a later point can further their understanding of how to make a different effort in the future.
Contact us today to schedule an assessment. You can also view the research and results of the program on the website.