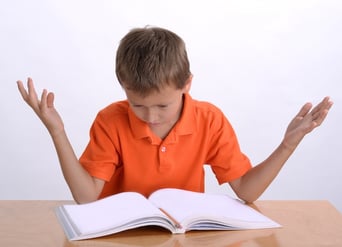 A recent article from Foxnews.com discusses the growing number of kids with learning disabilities choosing to attend college. According to the article, most U.S. colleges now enroll students with learning disabilities. Data suggests 56 percent of colleges have students with autism spectrum disorder and 79 percent with diagnosed ADHD.
A better understanding of learning disorders coupled with a higher rate of diagnosis means kids are getting more support than ever in their pursuit of a higher education. However, this support comes at a cost. While K-12 schools are required by Federal law to accommodate kids with disabilities through customized support, colleges are required only to make "reasonable accommodations" to support kids with learning differences like ADHD, Dyslexia, and Asperger Syndrome. Often the extra help college kids receive comes from private service providers like tutors or even specialized learning environments that better support their needs and learning styles. The article details the costs of some of these programs. Find an excerpt below or click here to read the entire article:
Effectively addressing the root cause of childhood learning and developmental challenges is the only way to stop the rapid growth of college-age kids and adults still struggling with these issues.
[call_to_action]To learn more about our whole-child approach, contact us online or find a center near you.[/call_to_action]
Enjoy These Related Articles:
Signs and Symptoms of Asperger Syndrome
Signs and Symptoms of Dyslexia
Signs and Symptoms of ADHD