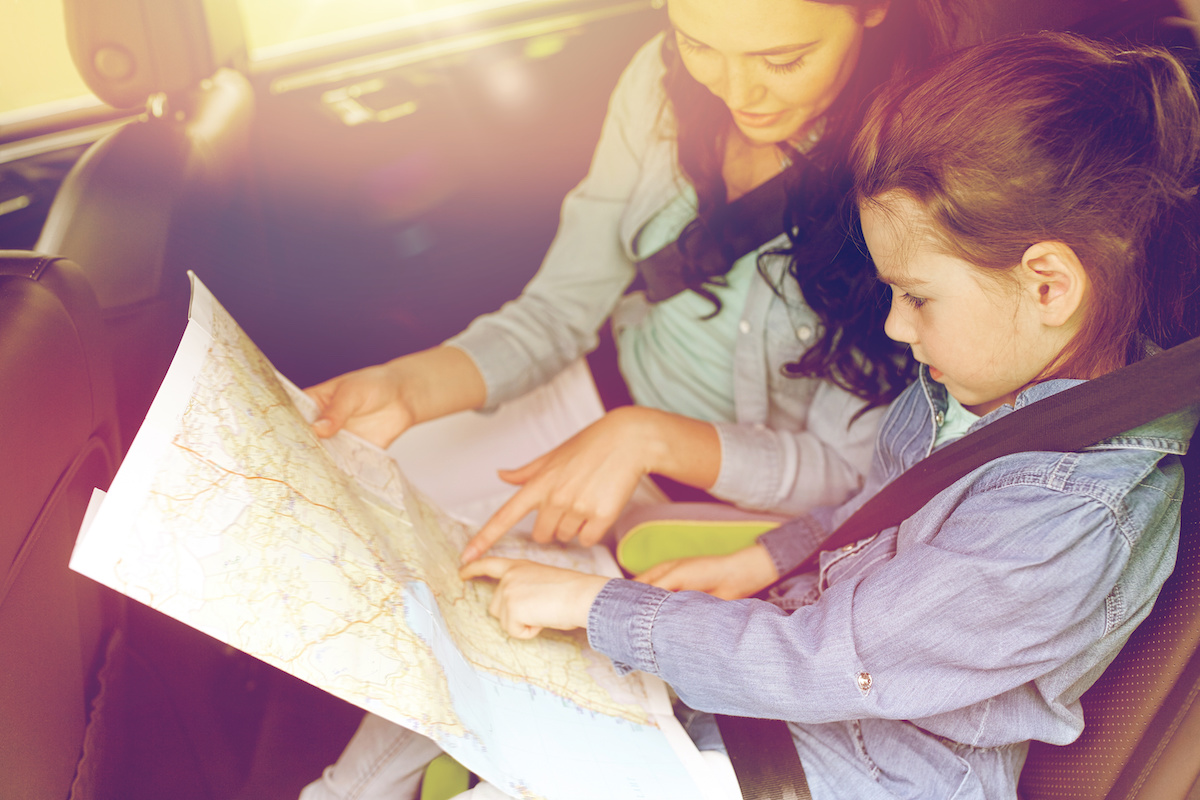 School's out, and you may be planning to take a trip with your whole family. If you are planning to make your vacation a road trip, there are ways that you can make time in the car educational. Here are some easy ways to make road trips learning opportunities for kids (and less stressful and more fun for parents).
Drive by Famous Landmarks
Plan your route so that you will be going by famous landmarks along the way. When you go by each, stop or point them out. Then tell your kids about the significance, what happened there, and why it matters. If you have older children, consider giving them information about the landmarks in advance, then quiz them along the way. For older children and teens, let them do the research and guide the family through each landmark as a docent in training!
Listen to Podcasts or Audiobooks
Pick out some audiobooks or podcasts that are kid-friendly and educational. Play those on the car radio while you drive. Consider picking out a podcast or book that is related to the trip you are taking or one that is linked to something that they are learning in school.
Play Counting Games
Help little kids learn how to count and bigger kids learn to be observant by playing counting games along the way. Consider having kids count things like certain color cars, particular chain restaurants, or animals. The alphabet game is perfect for emerging readers.
Let Your Kids Navigate
Have your kids help you get where you're going by letting them navigate. Consider handing them a hardcopy map to trace your route as you drive. Let them tell you where to turn off and what exits to take, so you can help them develop map reading and geography skills. Reading maps and developing navigational skills helps the brain to form more neural pathways and improve spatial awareness.
Stop at Natural Sites
Take a car trip as an opportunity to teach your kids about different landscapes across the country. Stop at different parks and natural sites to look at things you can't see around home. Consider visiting a waterfall, a forest, a mountain with a view, and more. Going through many different parts of the country is a good opportunity to show kids natural phenomena they don't get to see on a daily basis.
Going on a road trip with the family can be stressful. However, you can make the most of downtime spent in the car by focusing on learning opportunities. By helping your kids learn while you drive, you can keep them occupied and make the trip a low-stress, enjoyable time for everyone involved.
To learn more about how our whole-child approach may help your child, contact us online or find a center near you. You can also view the research and results of the program on the website.