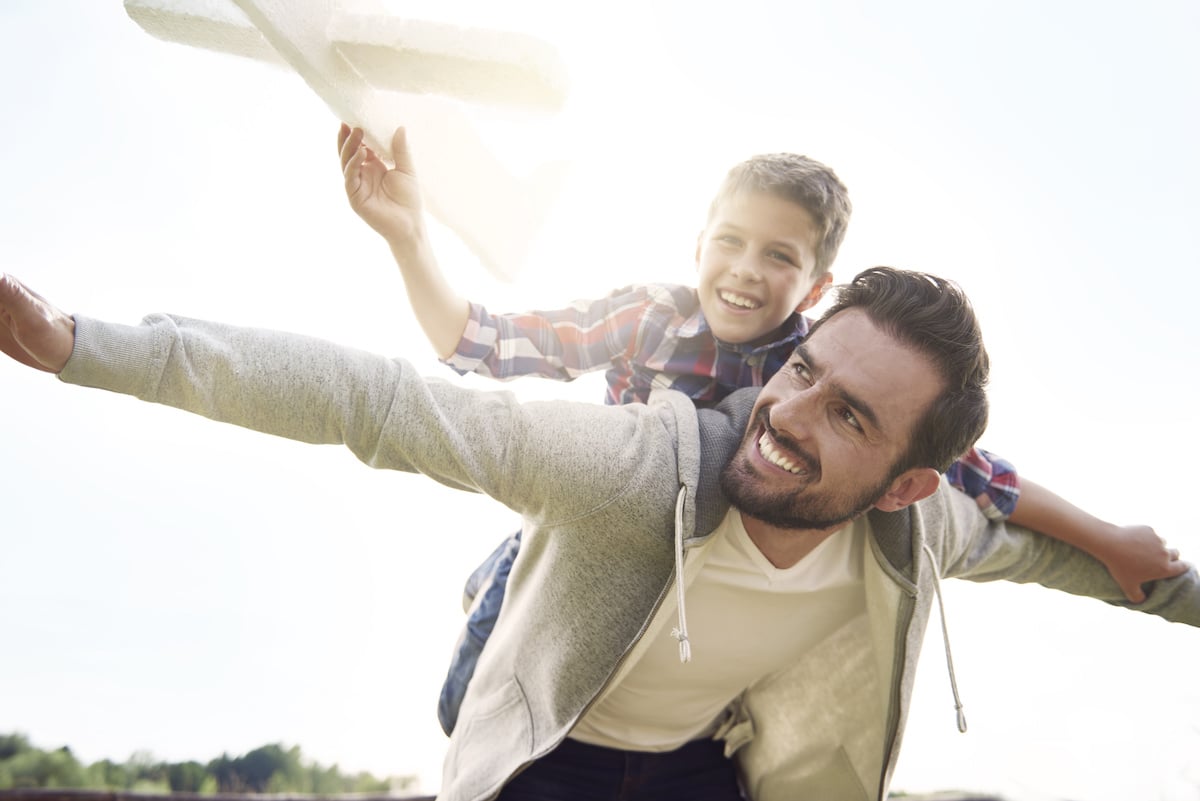 If you are planning to take a family vacation over the summertime, you may be worried about keeping kids entertained while in transit. Luckily, there are some tricks you can keep in mind to keep your kids moving during long trips, so travel is as stress-free as possible, and everyone has a great time. Here are some of our best:
Keep Kids Moving on Long Car Trips
If you are traveling to your destination in a car, you can still keep your kids moving and entertained. Here are some smart things to plan in advance.
Map Out Restaurants with Playgrounds Along the Way
Do some research before you go, and find restaurants with playgrounds along your route. Plan to stop every few hours at these restaurants, and let kids have 15 minutes or so to run, play, and jump. Finding restaurants with play areas will ensure that there is somewhere for your kid to be active, no matter what the weather is like outside, and it will give you a place to get a drink, eat a snack, or use the bathroom.
Pack Activities for the Car
You can't have your kid up on their feet and moving in the car but you can pack games and activities that keep their hands moving and their minds occupied. Bring along puzzles, legos, crayons and paper, and more that will allow them to expend a little creative energy.
Stop at Parks
If you want to take in the great outdoors, stop at parks along your drive. You can pack a picnic in a cooler, then stop and have a meal on a blanket outside in nature. If you stop at a park, you can give your kids the chance to run around and tire themselves out.
Keep Kids Moving During Long Plane Rides
Taking kids on long plane rides is a different challenge than a car trip. Here are some ways to keep kids busy during a flight.
Start in the Airport
Before you board the flight, don't sit at the gate and wait. Continuously walk and wander around the airport. Find any kid play areas and let your kids run around. Try to let them get out as much energy as possible before they board the flight.
Try to Find a Row with an Empty Middle Seat
When selecting seats right before the flight, try to arrange it so that you end up in a row with an empty middle seat. This will allow your child to wiggle and move around more during the flight, and curl up more comfortably when they're ready to sleep. Consider buying tickets one behind the other (in the window or aisle), with hopes that no one chooses the middle next to you.
Walk the Aisles
During the flight, regularly get up and stretch your legs with your kids. Walk to the bathroom or do a lap back and forth in the cabin.
To learn more about how our whole-child approach may help your child, contact us online or find a center near you. You can also view the research and results of the program on the website.