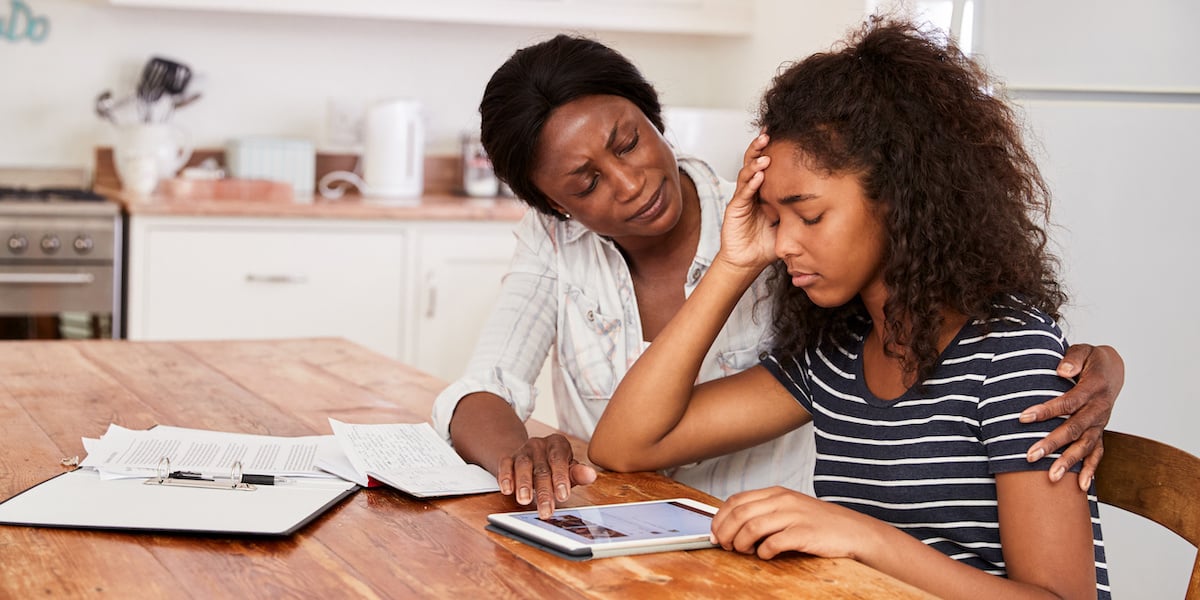 Sometimes kids dread homework because they'd rather be outside playing when they're not at school. But, sometimes a child's resistance to homework is more intense than a typical desire to be having fun, and it can be actually be labeled as homework anxiety: a legitimate condition suffered by some students who feel intense feelings of fear and dread when it comes to doing homework. Read on to learn about what homework anxiety is and whether your child may be suffering from it.
What is Homework Anxiety?
Homework anxiety is a condition in which students stress about and fear homework, often causing them to put homework off until later. It is a self-exacerbating condition because the longer the student puts off the homework, the more anxiety they feel about it, and the more pressure they experience to finish the work with less time. Homework anxiety can cripple some kids who are perfectly capable of doing the work, causing unfinished assignments and grades that slip.
What Causes Homework Anxiety?
There are many causes of homework anxiety, and there can be multiple factors spurring on feelings of fear and stress. Some common causes of homework anxiety include:
Other anxiety issues: Students who tend to suffer anxiety and worry, in general, can begin to associate anxiety with their homework, as well.
Fear of testing: Often, homework is associated with upcoming tests and quizzes, which affect grades. Students can feel pressure related to being "graded" and avoid homework, since it feels weighty and important.
General school struggle: When students are struggling in school or with grades, they may feel a sense of anxiety about learning and school in general.
Lack of support: Without a parent, sibling, tutor, or other help at home, students may feel that they won't have the necessary support to complete an assignment.
Perfectionism: Students who want to perform perfectly in school may get anxious about completing a homework assignment perfectly and, in turn, procrastinate.
Basic Tips for Helping with Homework Anxiety
To help your child with homework anxiety, there are a few basic tips to try. Set time limits for homework, so that students know there is a certain time of the day when they must start and finish assignments. This helps them avoid putting off homework until it feels too rushed and pressured. Make sure your student has support available when doing their work, so they know they'll be able to ask for help if needed. Teaching your child general tips to deal with anxiety can also help, like deep breathing, getting out to take a short walk, or quieting racing thoughts in their mind to help them focus.
Do you think your child suffers from homework anxiety or has challenges in school and at home in general? Reach out to us at Brain Balance Achievement Centers. We can help address the underlying causes and help get them back on track so they can learn, grow, and thrive!
For over a decade, we've helped over 30,000 children improve the critical skills needed to create a brighter path for their future. Contact us online to learn more about how the Brain Balance Program can help. You can also view the research and results of the program on the website.