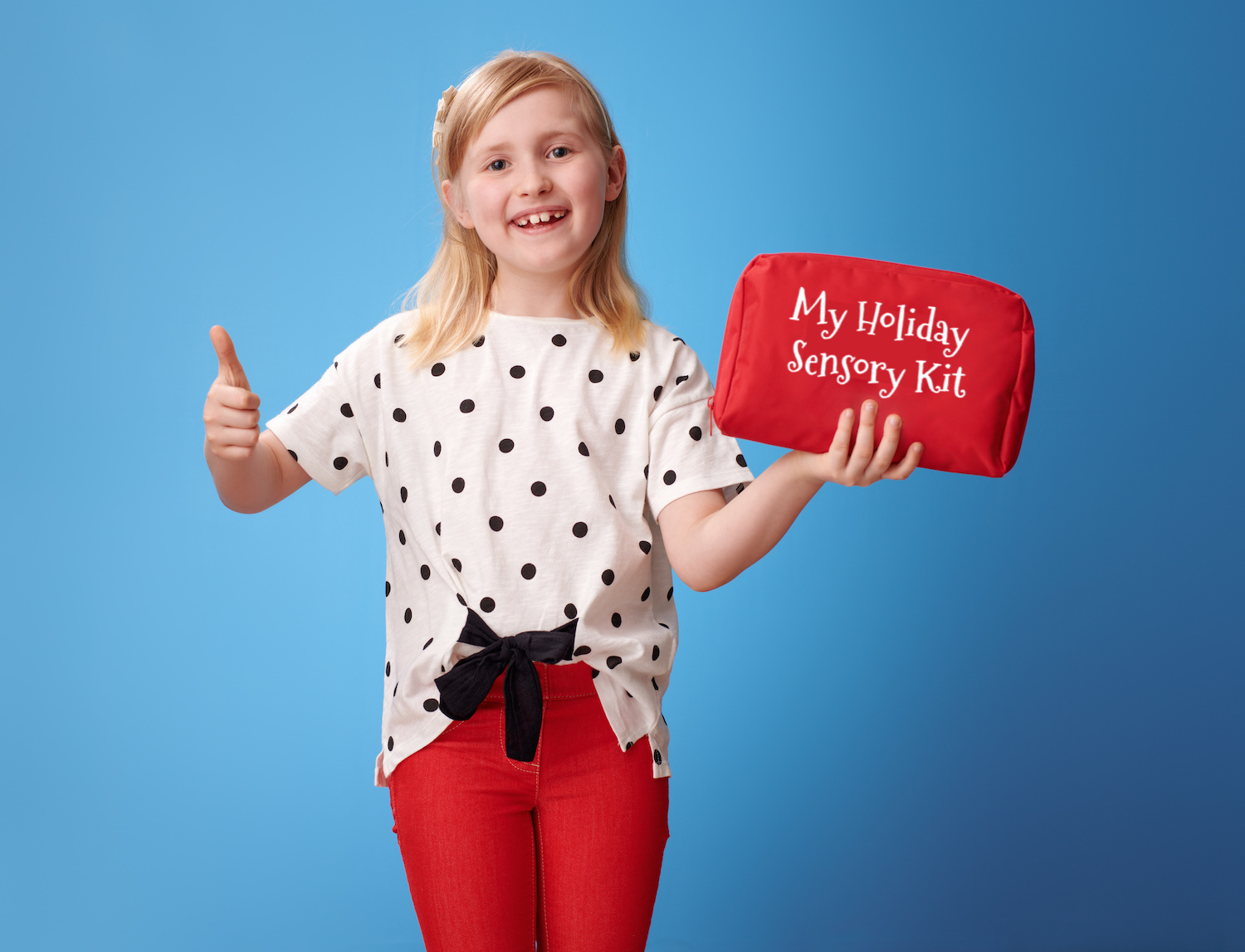 If your child has sensory problems, it is critical to stay ahead of known triggers to minimize sensory meltdowns. There are a number of products available that can help to temper a child's response to sensory triggers. The following items are great options to keep on hand as a calm down kit especially during the overwhelming holiday season as you shop, visit friends, and attend holiday parties and events.
Chewelry or Chewing Gum . (what is "chewelry?")
Noise Cancelling Headphones or Earplugs
Sunglasses
Comfort Item
Fidget Toys
Snow Globe
Book
Calming Essential Oils (Lavender)
Holiday Themed Beading and Lacing Kit
Healthy Snack
Jump Rope
Water
Bubbles
Stress Ball or Putty
Journal or Notebook
Special Sensory Kit Bag
You never know when unexpected changes will trigger a child who is easily overwhelmed or struggles with sensory sensitivities. By planning ahead and having items from this list nearby, you can leave the house confident that even short holiday shopping trips around town will be more successful.
For more information on how you can help your child with sensory processing issues, get started with Brain Balance today! We've helped over 40,000 children improve the critical skills needed to create a brighter path for their future. Our team can help determine why your child struggles, then help equip them to better handle their own challenges, so they can enjoy and thrive in family gatherings, classrooms, social events, and more. You can also check out the research that guides our strategies and our results here.