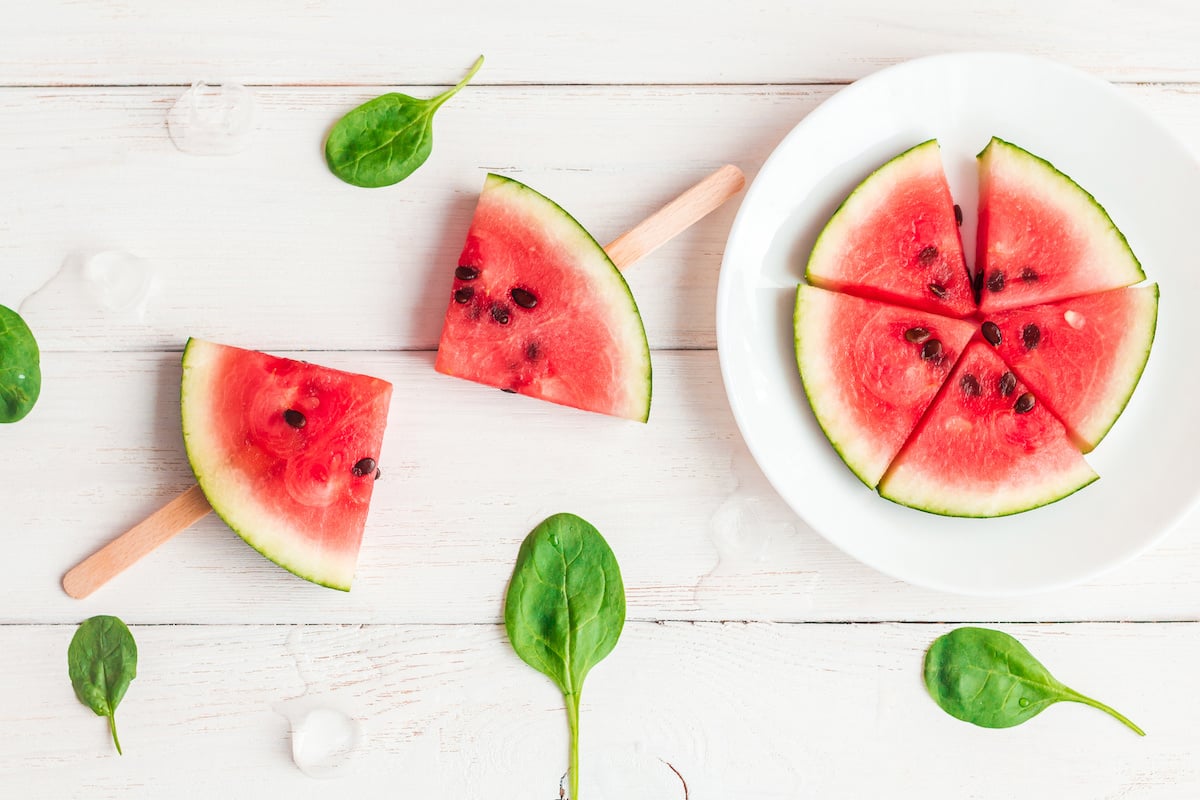 - By Holly Larson, MS, RD
Summer is here! And with that comes more freedom in the schedule and changes in the routine. Kids love snacks; kids eat when they're hungry and when they're bored. Kids in the US may consume as much as one third of their daily calories during snack times - let's discuss seven tips and tricks to make snack time healthy time, strategies to empower your children to make their own healthy summer snacks and ways to reign in that refrain of "I'm hungry!"
1. Make the healthy choice the easy choice.
In your house, kids are "shopping" from the choices that you provide. Offer choices that match your health goals. Instead of snack cakes and processed salty snacks, offer dried fruit, unsweetened applesauce, nuts and snack bars that are low in added sugars.

2. Communicate expectations.
There are many ways to set up a healthy snacking routine; you get to decide what will work best for you and your family this summer. Together, you can decide that your kids can choose one snack from a snack bin each day or that only fruits and veggies are allowed at snack time, or that any snacks are allowed between 3-4 pm or a snack is only permitted after an hour of active play. Find the system that works in your house and stick to it consistently. When everyone knows the play, you can diffuse the refrains of "I'm hungry" by reiterating the snack guidelines in your house. "You have had your snack choice for today; dinner will be ready at 6pm. Would you like a glass of water now before you go outside to play?"

3. Stay active.
Sometimes snacking is a cover for boredom. Encourage your kids to play outside and limit screen time. Let their active play fuel their appetite!

4. Hydrate.
It is really easy for our brains to mix the signals of hunger and thirst. As your kiddos are playing and enjoying the summer, encourage them to regularly drink water to prevent dehydration. They may think that they're hungry when really they just need a cool glass of water. Unsweetened iced tea, unsweetened coconut water, small glasses of 100% juice and seltzer water are other good choices for when your family would like some variety.

5. Pair fruits and veggies with a healthy fat for a snack that lasts.
If you have kids with a bottomless stomach, quench their appetite with some healthy fats. For example, apples dipped in peanut butter, carrots dipped in hummus or homemade ranch dressing, guacamole and jicama sticks.

6. Cut it up.
Many kids (and grown-ups, too!) will eat more fresh fruits and veggies if they're cut up. Once or twice a week, fill a container with a few different choices and let your kids serve themselves from it. Your child having some say in the choices helps to alleviate picky eating!

7. DIY Snack Mix.
Save money at the grocery store and let your children create their own personalized snack mix. Offer a mixture of salty nuts and seeds, dried fruit, low-sugar cereal and popped popcorn and watch as your children make their own personalized mix.


Enjoy a free recipe for a healthier ranch dressing to encourage kids to crunch on a rainbow of vegetables!
---
Simple Ranch Dressing Recipe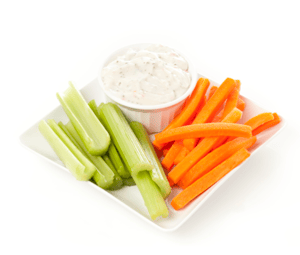 1 cup mayonnaise
1 teaspoon salt
1 teaspoon pepper
3/4 teaspoon onion powder
3/4 teaspoon garlic powder
1/2 cup full fat canned coconut milk, blended
1 handful fresh herb of choice or 3 tablespoons dried parsley
Blend with an immersion blender in a wide mouth mason jar for approximately one minute! Don't start incorporating herbs until the last 15 seconds or it will turn your ranch green. Store in the fridge up to one week, if you still have any left!
Note: For a thicker ranch dip, skip the coconut milk, or use less. Adding the coconut milk makes a thinner, dressing consistency.
---
About Balance 360 Nutrition System
The Balance 360 Nutrition System is our one-of-a-kind proprietary nutritional plan that part of our comprehensive approach to helping kids who struggle with learning, behavioral and social issues. Based on years of working with over 30,000 children who struggle, we are confident that the Balance 360 System makes a difference in helping your child's brain and body function according to healthy standards. Just ask our parents!