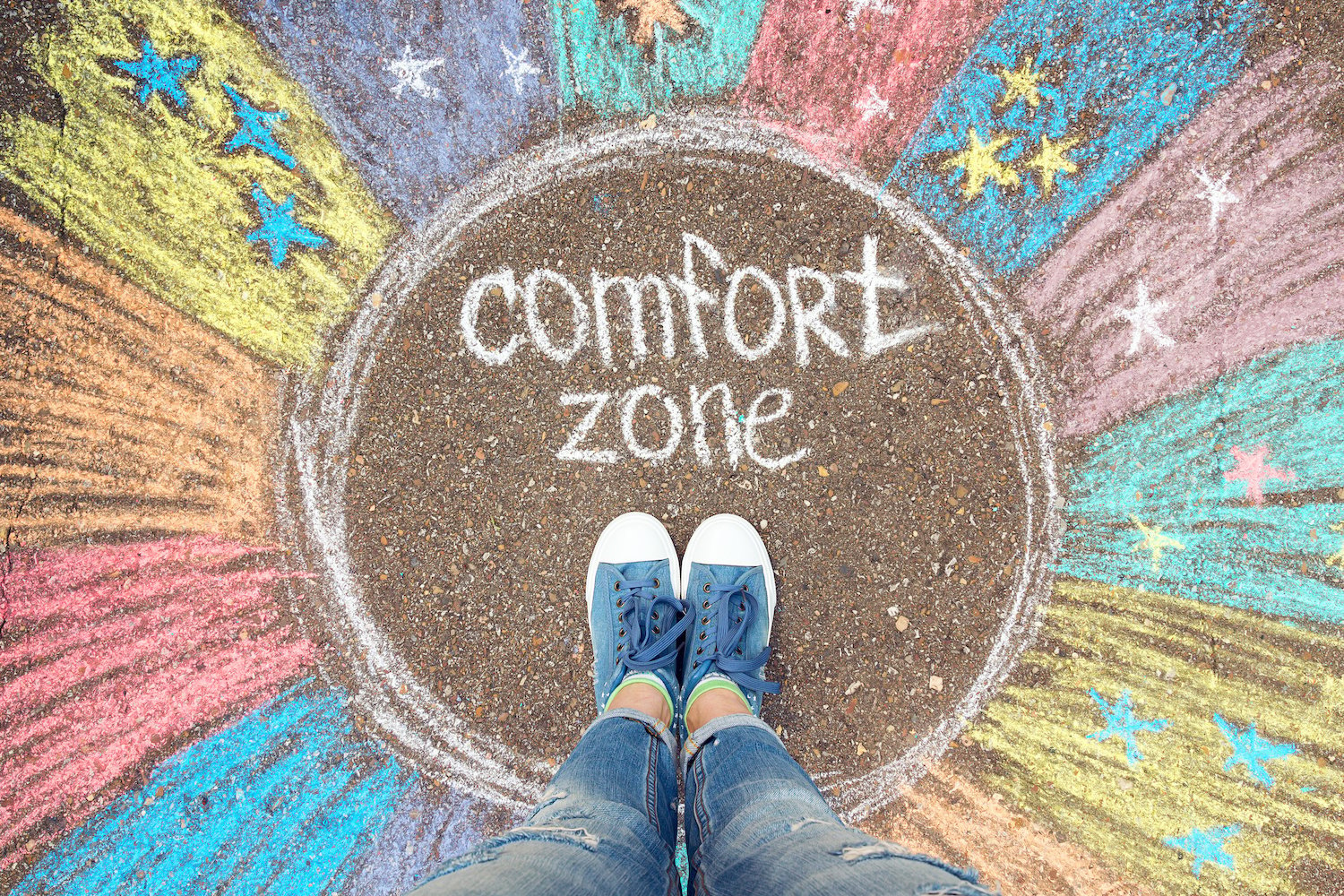 As parents, we all face unique challenges when it comes to raising our children. One of the more distinct ones comes when a child falls into a specific "comfort zone" at school. In this situation, kids who are resistant to change or who face school anxiety may not want to break out of their routine and try new things which can stunt some of their healthy social growth.
How can you help break your son or daughter out of the comfort of their everyday school routine and encourage them to try something new? Here are five tips to help deal with a resistant student in a school "comfort zone."
Encourage them to try a physical activity. There's nothing like a new sport or physical activity to get the blood flowing, body moving, and brain working. Encourage your resistant student to go out for a club sport at school or after school - and don't limit it to classics like baseball, basketball, and soccer. You never know what might be a hit! Try out tennis, golf, hockey, or even something like handball or competitive dancing. The more involved they get in activities, the further they'll move out of the comfort zone.
Have them participate in school activities and clubs. There are plenty of opportunities to move out of their school's comfort zone within the school walls! Encourage your son or daughter to try out one of the school's clubs - everything from student government or Distributive Education Clubs of America (DECA) to after-school clubs or a forensics team. Again, push them to try a lot of new things. They'll eventually find something that will stick and may even make a new friend.
Bring them to a class outside of school. Adding in a fun type of supplemental education - an art class, a dance class, or maybe even a foreign language - can help instill a love of learning and broaden their horizons. In turn, that can lead to the confidence to continue to try new things in school and elsewhere.
Talk and spend time with your child. Sometimes, the best way to understand how your child gets into that comfort zone is to have them open up. Take them out for a special time together or develop a just-you routine to encourage some open lines of communication. Once they open up about their concerns, fears, hopes, and desires, they may get inspired to do new things in their school life.
Have them create their own activities. If there's nothing in the school that fits what they like to do, encourage your child to start establishing their own school club or activity! They'll learn valuable leadership and entrepreneurship skills, and get the "pride of authorship" by helping to develop a chess club, model airplane club, or something similar.
If your child lacks the confidence to try new things, contact Brain Balance Achievement Centers. We can help address the underlying causes of their challenges and help get them back on track so they can succeed at school and at home.
For over a decade, we've helped over 30,000 children improve the critical skills needed to create a brighter path for their future. Contact us online to learn more about how the Brain Balance Program can help. You can also view the research and results of the program on the website.